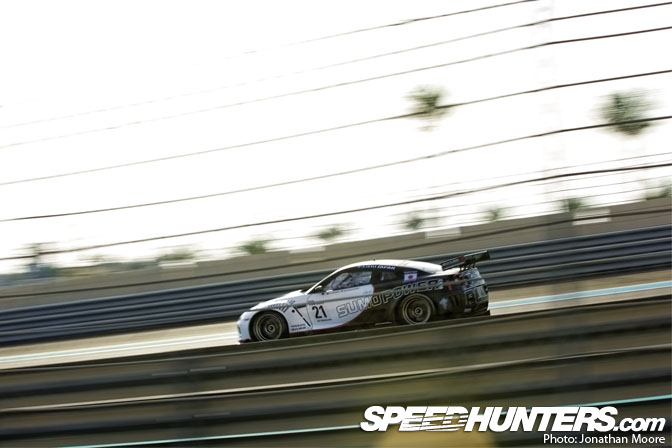 I'm out in Abu Dhabi for the opening round of this year's GT1 World Championship, and already the temperatures are rising in every sense. It hit 40 degrees out on track yesterday, pushing the drivers to their limits – and making it very uncomfortable out snapping around the track.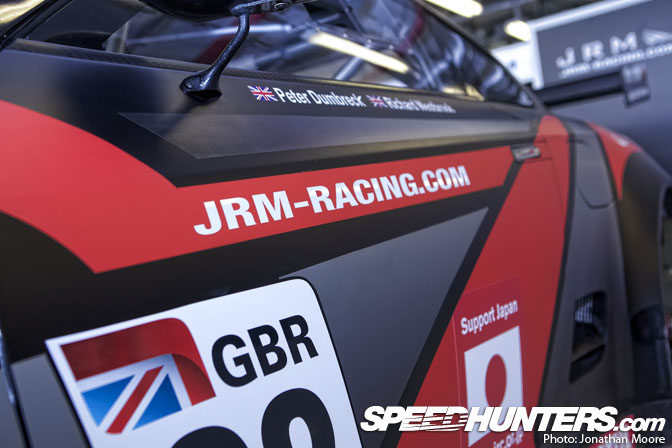 We're here again with Sumo Power GT: now augmented with an additional two Nissan GT-R GT1s run by the parent company JR Motorsports. Check out Andy Blackmore's GT1 preview for more details on the teams involved this year: there's been a fair turn-over of teams – and drivers – since last year but there's still a very strong field. The good news for the Nissan camp is that all four GT-Rs are in the top 10 for the first time after qualifying: and all together on the grid, which will makes things 'interesting' at the start of this afternoon's Qualifying Race.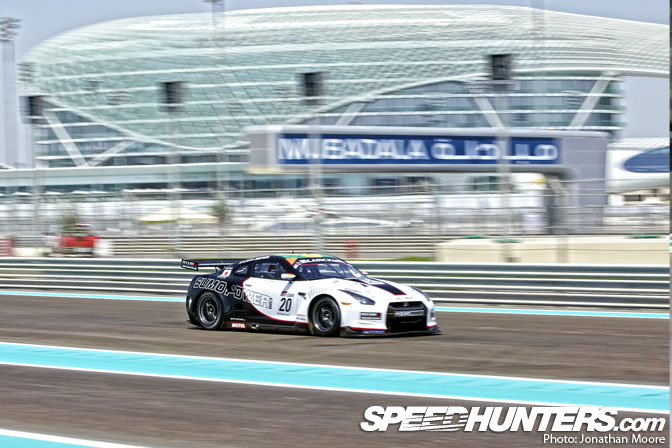 I can imagine the two team managers had a sleepless night last night, and the briefings this morning will have revolved around one thing: get through the first corner. Do not take your team-mates out. This year the GT1s are using the shorter version of the Yas Marina track, which lops off the hairpin at the far end of the track – this concentrates the action around the Yas Hotel complex.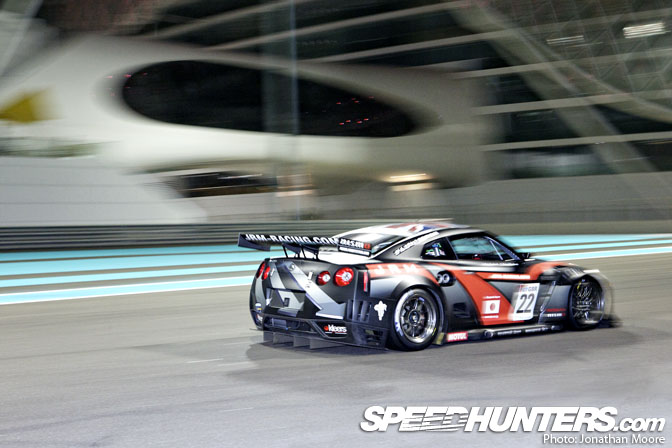 Be sure to check out the live video feed on GT1World.com of the night-time Championship race in particular: it kicks off at 19:45 local (13:45 GMT; 11:45 EST) and will look amazing around the Yas Marina track. In the meantime, I've posted up some desktops of the four Nissan GT-Rs that will be battling the Astons, Corvettes, Lamborghinis and Ford GTs this year.
Jonathan Moore