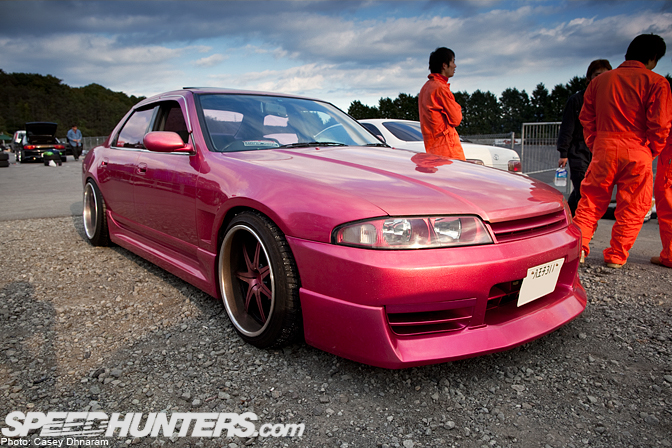 Whilst visiting Fuji Driftland late last year it was hard not to notice this vibrant, pink R33 which stood out from the crowd. Unfortunately we didn't get to see the Skyline out on the track as we arrived late, but I did get to meet its female owner/driver.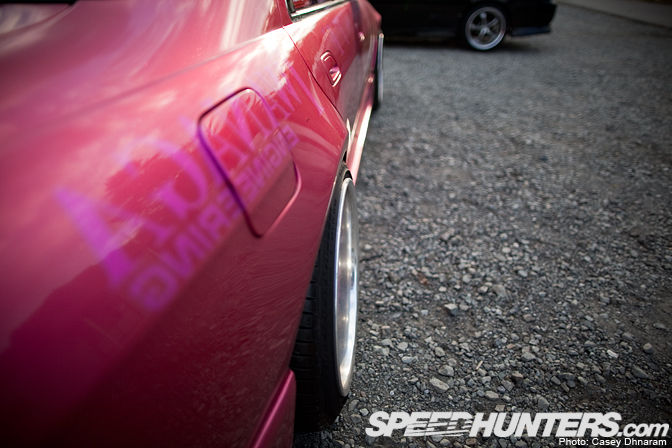 The body was massaged to accept the enormously wide 18-inch wheels, which still required stretched tyres to fit under the guards.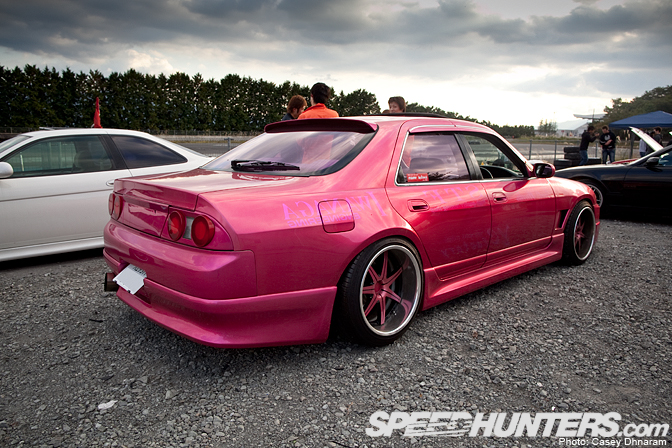 It is great to see more and more female drivers enter the fields these days, and this is certainly a growing trend in Japan.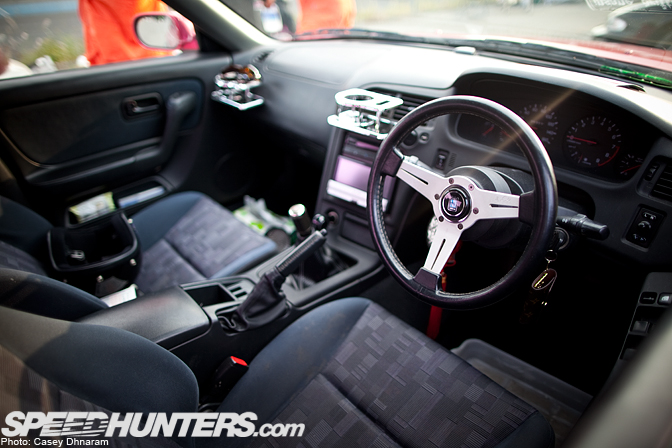 Having a look around the car the interior was super clean, fitted only with the bare essentials. A Nardi steering wheel, aftermarket gear knob and a few cup holders (this is Japan after all). Strangely enough up front the car still retained stock front seats…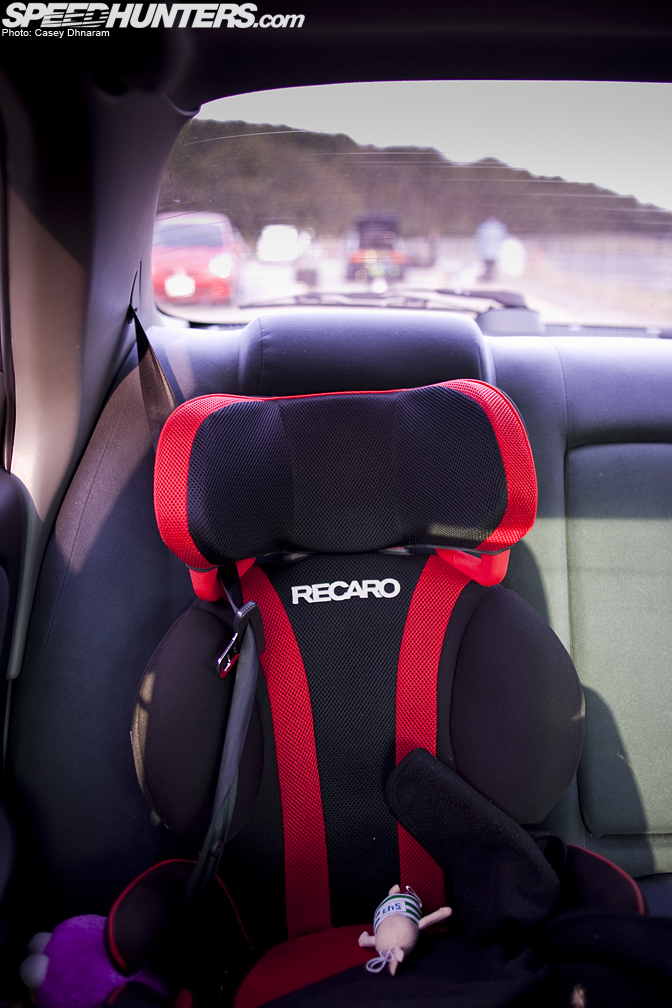 …although her toddler had the luxury of this Recaro baby seat! Safety first right?
Happy R33 Day everyone!
-Casey Dhnaram.