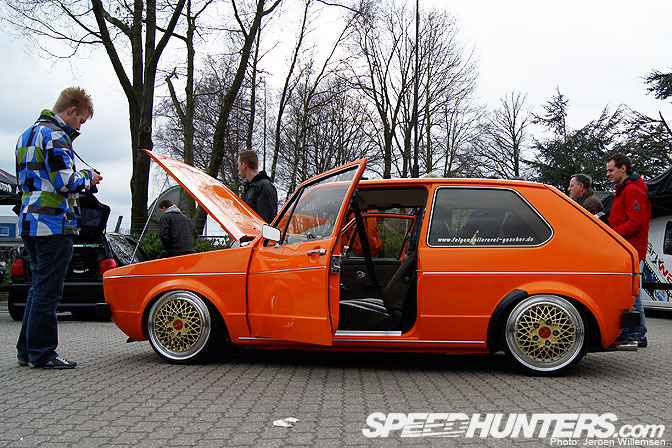 Sometimes it is hard to choose a car for a spotlight because at certain shows there are so many nice builds. But when you walk around and start shooting cars there is always one car that attracts the most attention. At the Midwinter Meeting it was this orange MKI from Germany. All day long, people hovered around the car and I caught myself doing the same.
It's not as simple as some people said in the comments in my first report of the Midwinter meeting. There is so much more to it than dropping your car and slap on some nice and shiny wheels. If you really want to build something special you need a whole lot more than that.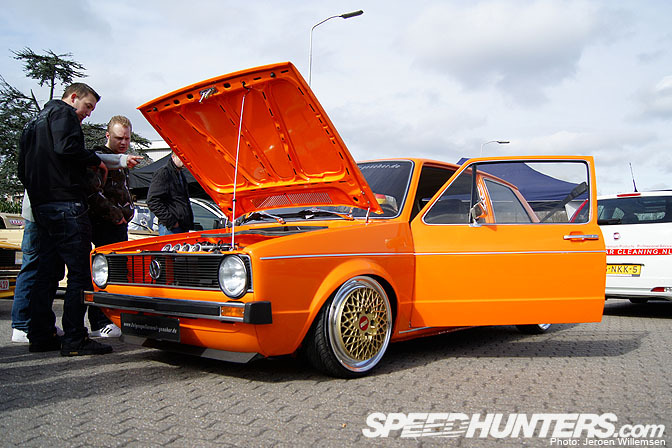 First you need a base car and what better way to start with a Golf MKI? But then you need something to make it stand out from all the other versions. A nice color always work especially when it is painted in orange.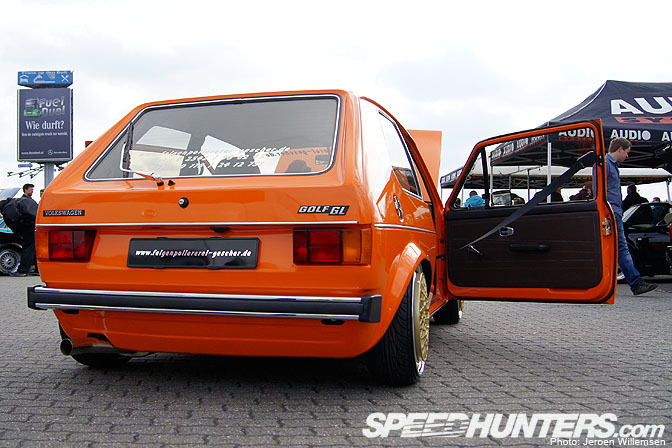 The owner went with the 'less is more' approach and that is how a Golf MKI should be built in my opinion.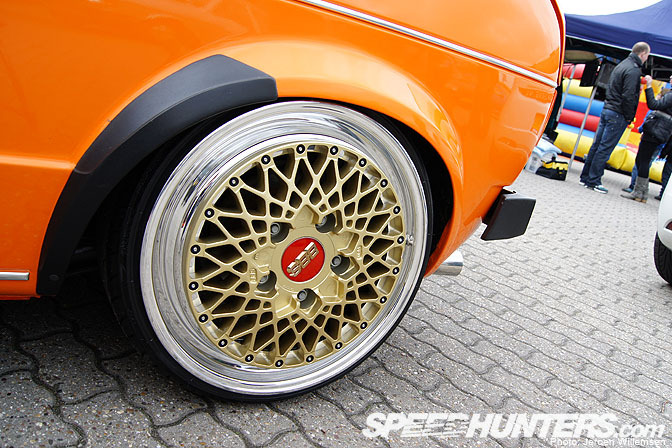 To really make this car stand out the owner went with a set of BBS E50 Porsche wheels. With all the craze these days about wheels with deep dish he went against the grain and did something completely different.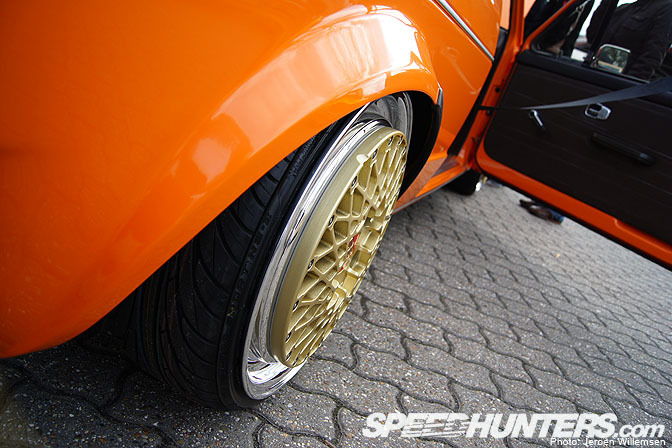 These wheels measure 17"x6.5 et60 in the front and 17"x7 et65 with 165/35/17 tires wrapped around them. The massive drop has been achieved using components from H&R that has been shortened 80mm so in total the car dropped 150mm.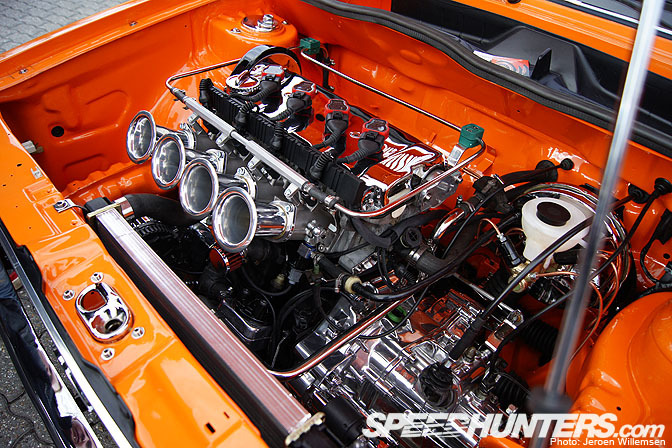 The engine is a 2 litre 16v with Jenvey throttle bodies that results in a power output of around 190bhp. Chrome is still very popular and this engine got the same treatment including the gearbox and other parts in the bay.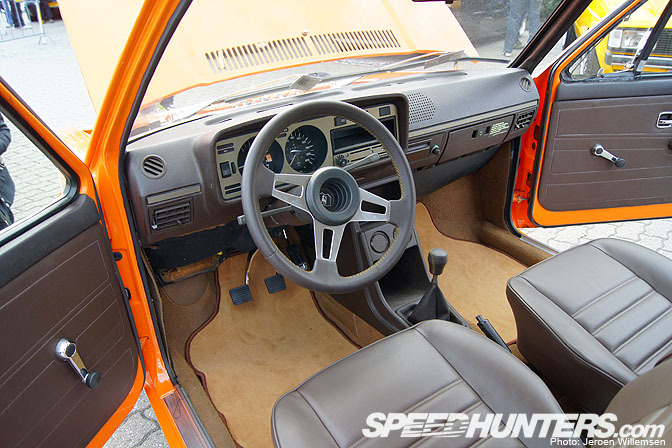 The interior has been kept stock with brown leather seats and dashboard. Very typical for cars from the 1980's.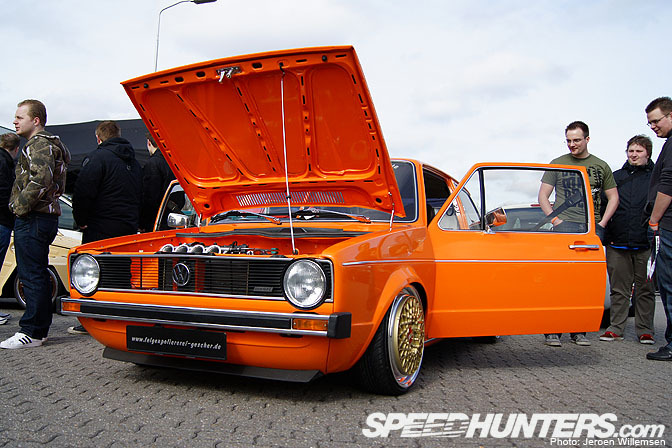 As you can see in the photos it attracted a lot of people during the day. At first you are attracted by the bright orange paintjob but when you take a closer look you can admire the craftsmanship and love that has been poured into this car.
-Jeroen Willemsen