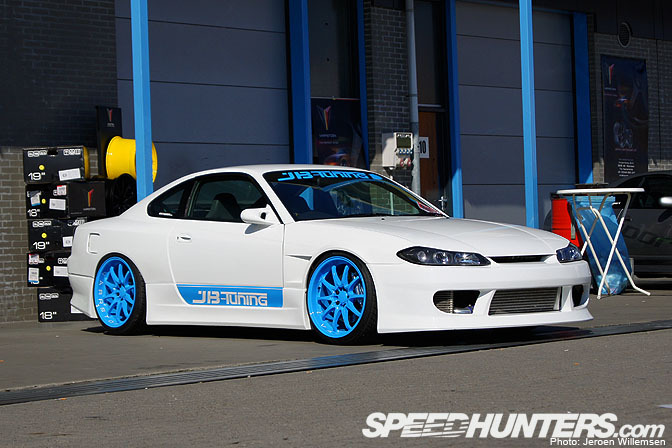 The Nissan S15 is still a dream car for many including myself. So every time I see one I will check it out in great detail. Fortunately I see more and more Silvias popping up at shows. At the latest Automaxx Streetpower event, I spotted this very special version. It seemed that the car belonged to JB-Tuning, a company I did business with in the past. While I was shooting the car Ron, the owner, walked out and we started talking about Speedhunters and the car.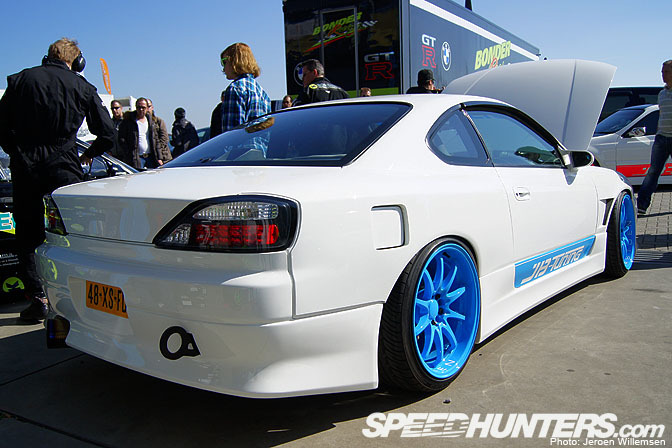 In stock form the car already looks great but there is always room for improvement. So Ron went to work and started with the exterior. He ordered a Vertex body kit but chose Chargespeed rear fenders. After that he removed the badges and the lock in the trunk. It was then prepped for paint and as soon as the bodykit arrived the car was painted in Audi white.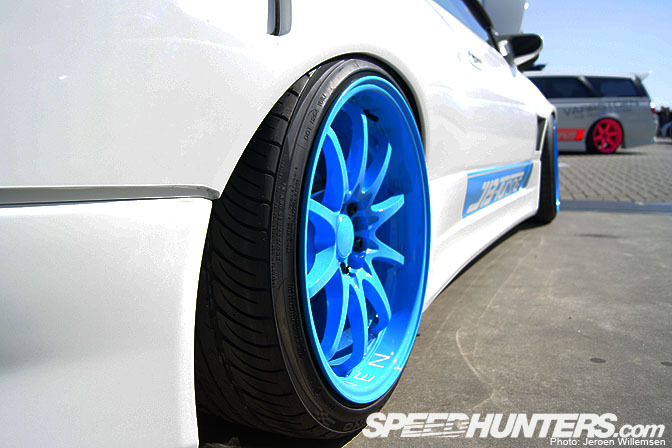 Seeing a car like this with a near perfect fitment on Dutch roads is something I can only applaud.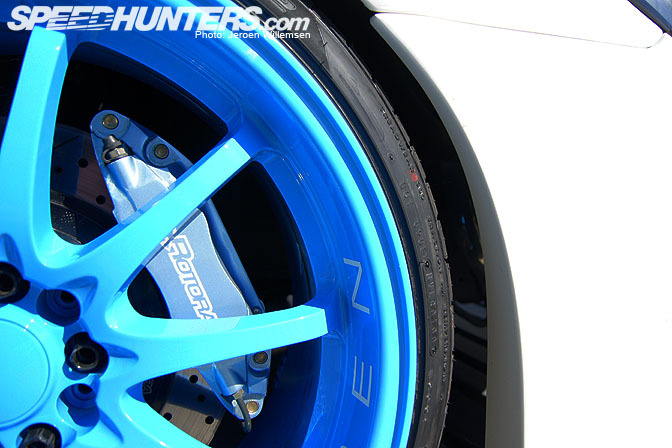 While the rear wheels are being stopped by Skyline brakes the front wheels got these Rotora big brakes.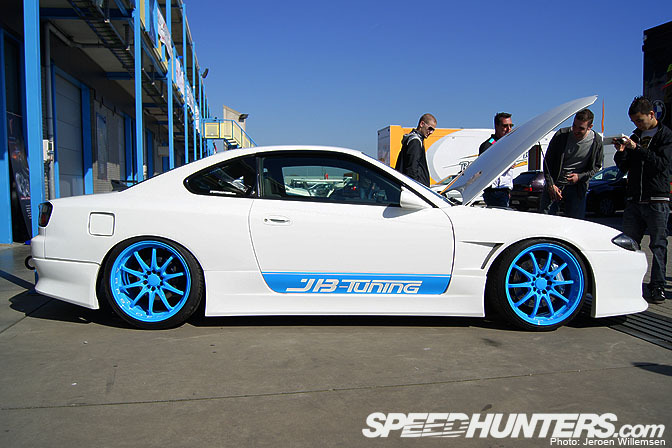 The car has been dropped using a Tein flex suspension with the addition of the EDFC system. Other items that compliment the suspension are made by Ikeya Formula. Included are rear toe arms, camber arms, tie rods and roll center adjuster pillow lower arms.
The wheels are replicas and come in 19"x9.5j in the front with 225 wide tires and 19"x10.5j with 255 wide tires in the back.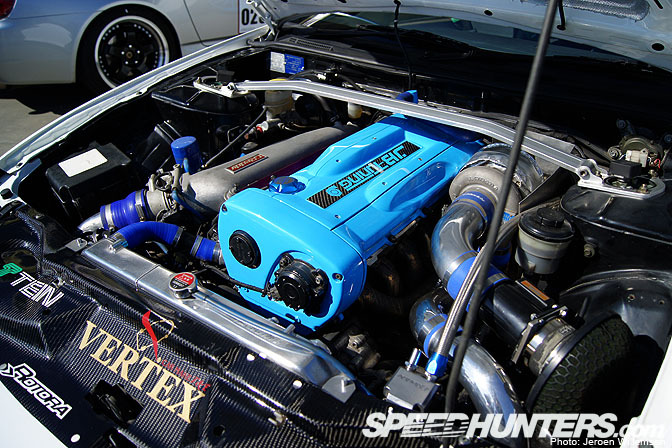 While shooting the car I overheard a lot of people saying this was an RB26 engine. But it was pretty obvious it wasn't. Yes it does have an RB26 valve cover but beneath it there's an RB25DET. Greddy has provided all the other parts including the plenum, radiator, oil cooler, oil catch can, manifold, downpipe and most importantly the TD06 turbo.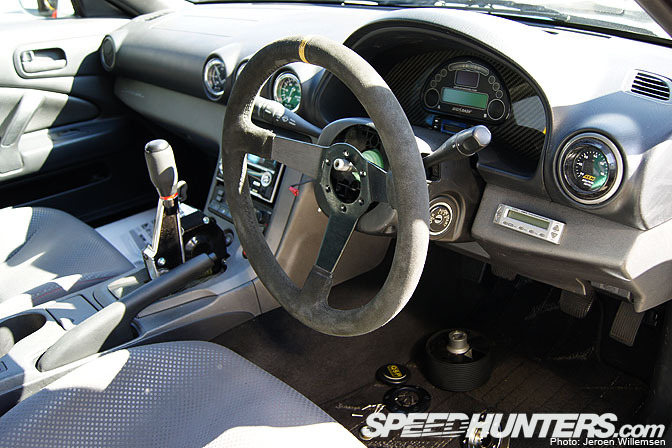 Interior wise Ron kept everything pretty simple. I had a special interest in the Digidash2 that replaces all the other items in your dash. It looked pretty clean in its carbon surrounding. Another very cool part was the Ikeya Formula sequential short shifter with gear indicator.
Before anybody asks, the steering wheel hub had been removed to help Lennard Wanders in the Time Attack race !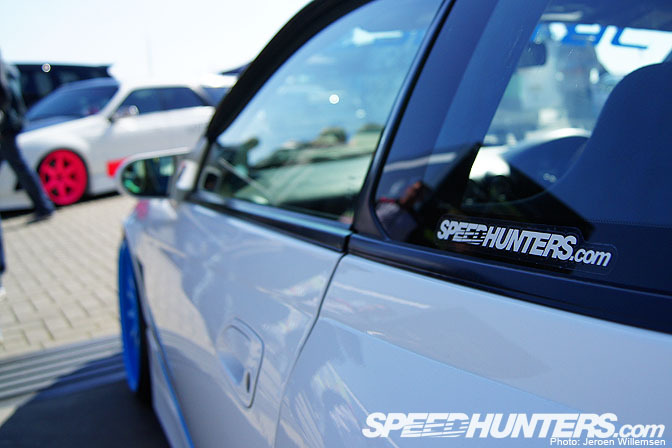 I couldn't leave the car without any stickers so Ron quickly grabbed them out of my hands and placed them on the windows. My next spotlight will be about the car in the background that belongs to Ron's brother …
-Jeroen Willemsen