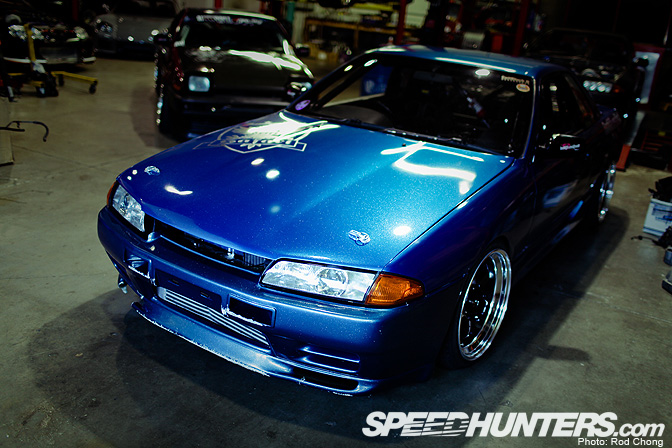 A few days ago, Rod and I made the trip to Abbotsford and spent a day with the Drift Safari crew.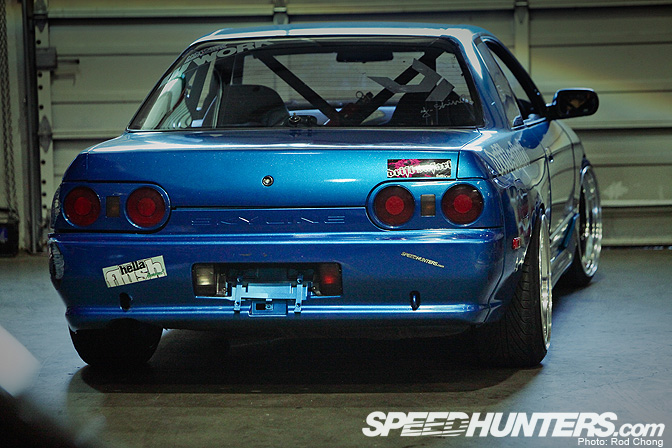 We have a couple of articles to bring you, but the main reason for our trip was to shoot Mat Rodger's Skyline drifter for our R32 day. With freezing sub zero winds outside, we tried to shoot as much as we could inside Forced Fed's garage!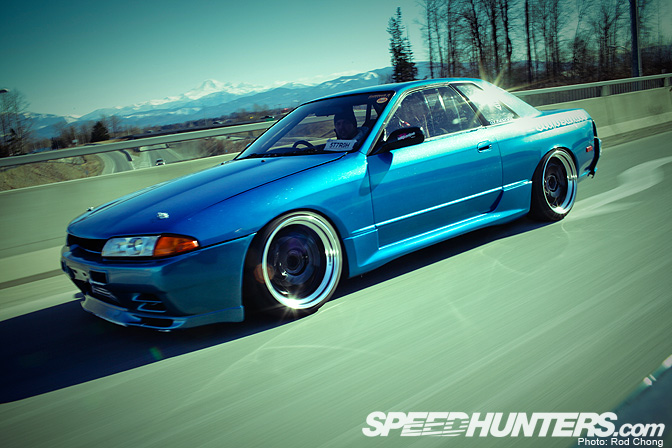 Mat purchased the Skyline in 2004. A year later he became hooked on drifting, which dictated his R32's destiny. Over the course of a couple of years, his Skyline was transformed into his competition car that he campaigns regularly in the Evergreen drift series.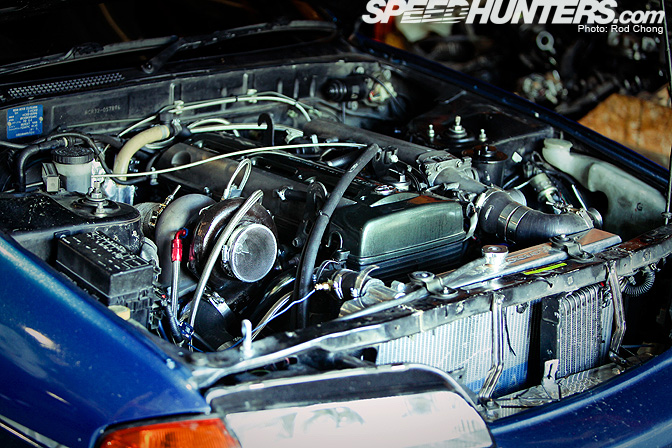 When Mat popped the hood we were a bit surprised to see this. Usually you'd expect an RB25/RB26 to be the natural choice when swapping out the RB20, however Mat opted for a 2JZ-GTE from a JDM Aristo. The motor's proven rock solid for Mat, and has also been cheaper to make power from than the stock motor.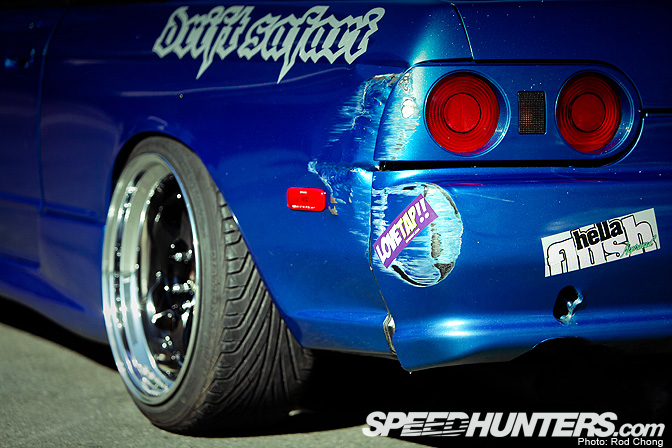 The 2JZ has pumped out 440hp at the rear wheels, however due to stock injectors it is now tuned to run 380hp at 16psi.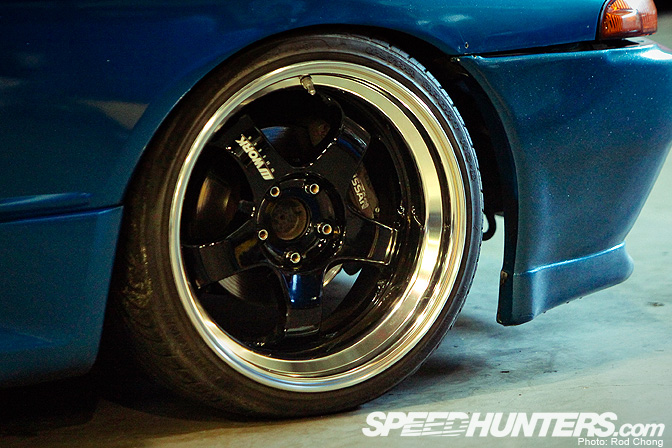 You can't go wrong with black-centred Work Meister S1s. Mat's rims measure 18×9.5 (+15) at the front and 18×10 (+20) at the rear. A lot of attention has been spent dialling in the R32's handling. A set of Zeal coilovers (F:10kg/mm, R:8kg/mm) have been fitted along with Powertrix and E-Spec Engineering adjustable arms.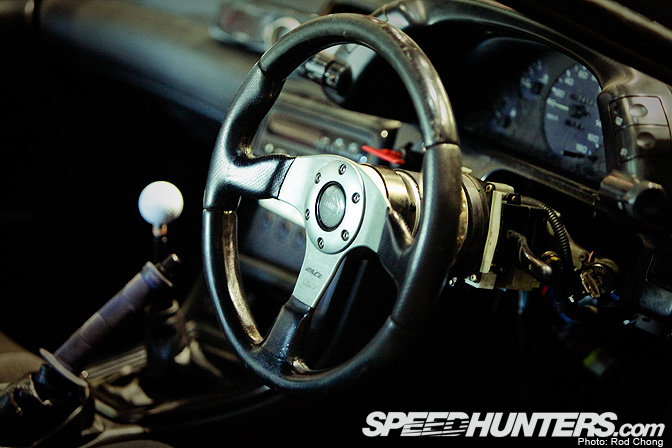 A custom roll-cage has been added to the Skyline, along with an OMP driver's seat and TRS six-point harness.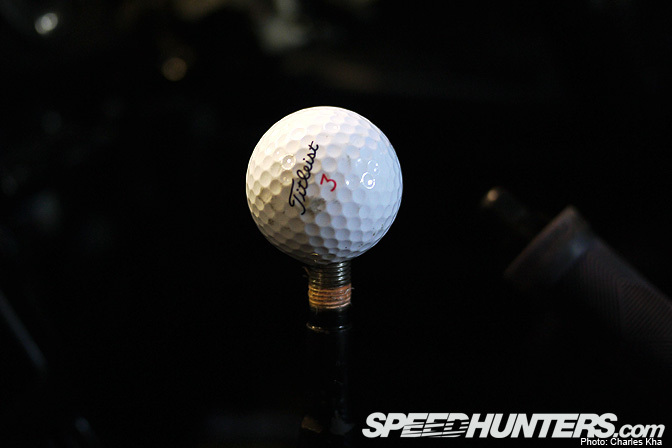 Golf anyone?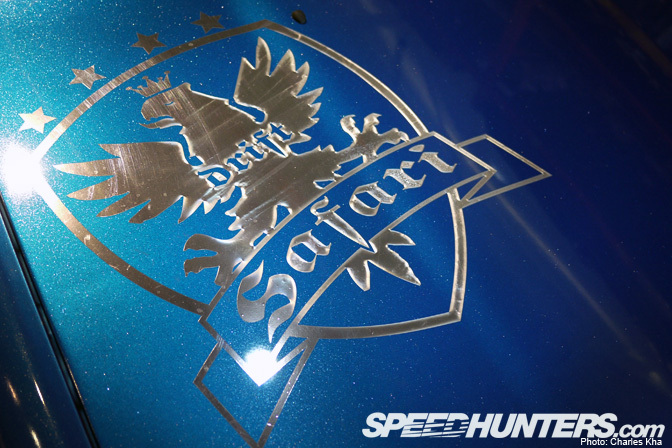 Mat is part of the Drift Safari team, and the crew helped screw together the R32. It must've been a trying experience, as the engine swap was done in a single car garage with minimal tools. 'There were lots of long cold nights!' Mat told me.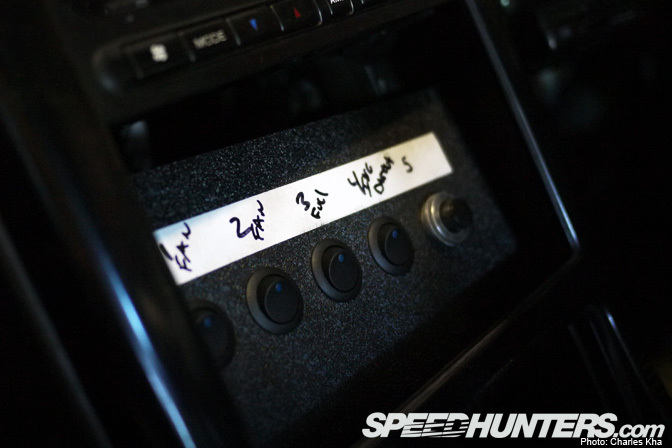 The R32 features two 12-inch fans along with separate switches for the fuel pump and ignition.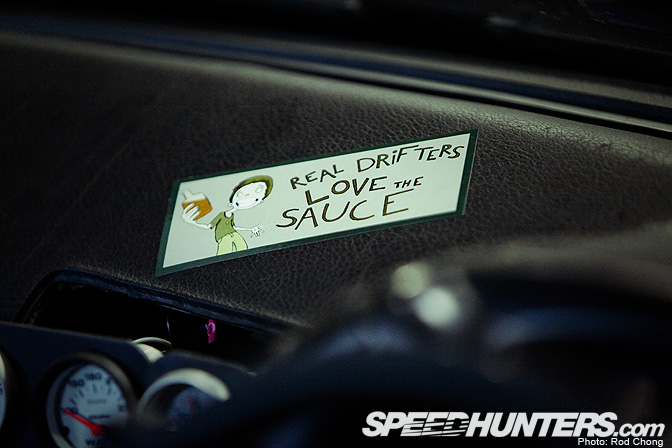 'Nuff said!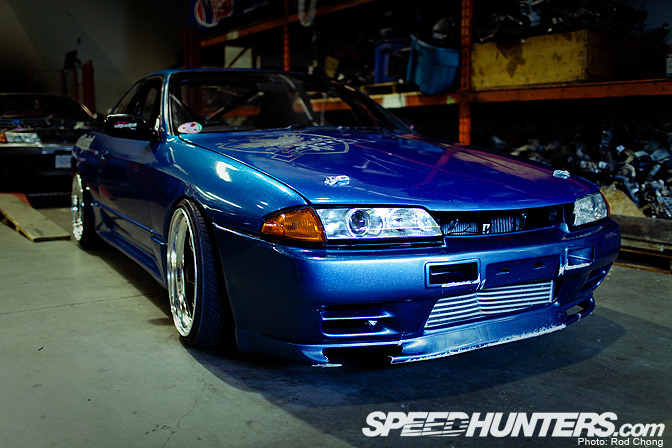 Mat's Skyline features a GT-R front bar, with the body resprayed in a custom teal hue.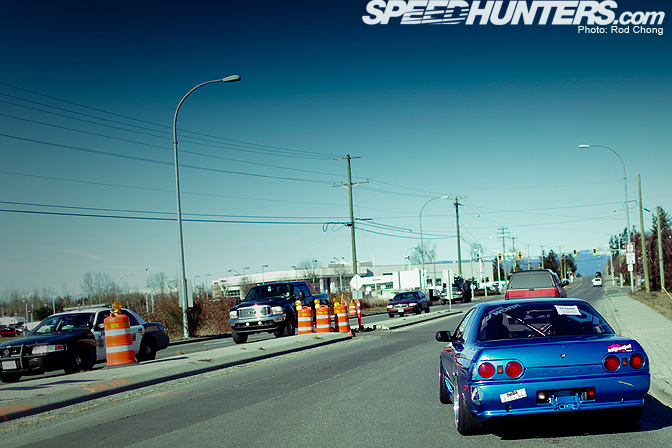 While on our way to lunch we caught the attention of the Authorities. But we weren't sure if they were looking at the Skyline or at Rod, who happened to be hanging out of the window of my rental car, with camera in hand!
- Charles Kha