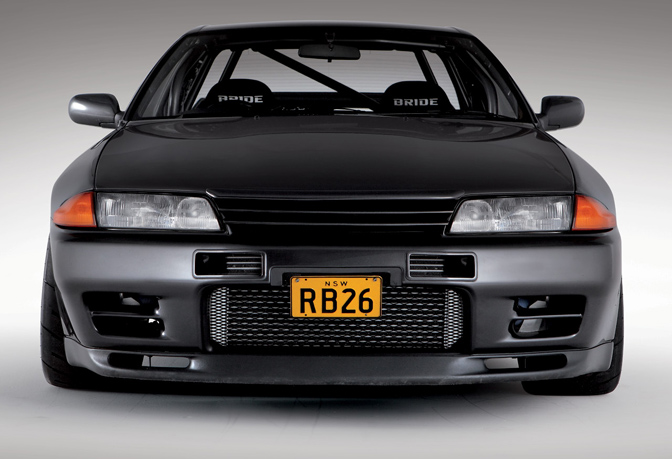 In my editorial I wrote about some of the friendships I've forged through meets and car communities. One of the people I crossed paths with years ago was Justin Fox, an Australian graphic designer with a strong passion for cars. He seemed like the perfect fit for our March theme, as not only does he organise monthly meets in Australia, but he also owns an R32 GT-R – perfect for our Skyline festival!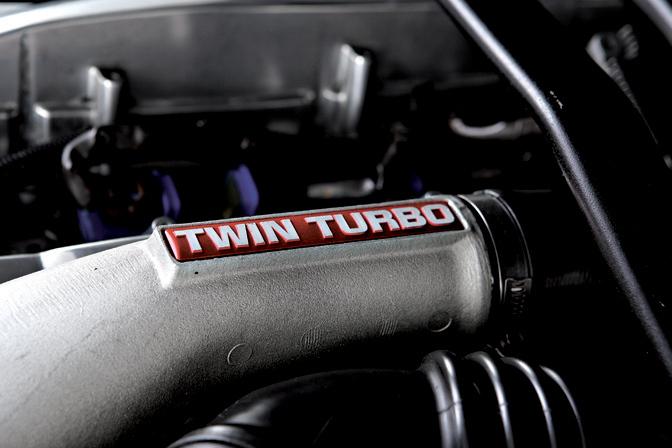 The number of cars that have passed through Justin's hands is truly incredible. Each time I saw him he seemed to be behind the wheel of a new ride. He said he grew bored of them quickly, and in many ways it seemed like he was having 'affairs' with these cars…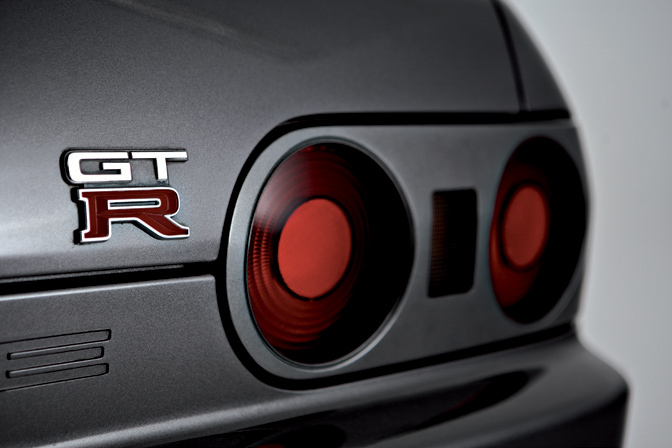 But one car has stayed in his garage. His gunmetal grey R32 Nissan Skyline GT-R. Over the years that I've known Justin, there have been moments when he's been in love with the R32, but also times when it would be neglected in his garage, covered in a layer of dust. I remember one phone conversation in particular when he was toying with the idea of selling it. In my eyes I thought he shouldn't; a car like this, a car that you've invested so much into emotionally and physically, is something you should hold on to. Everyone I know – myself included – that has sold the one car they 'love' has lived to regret it.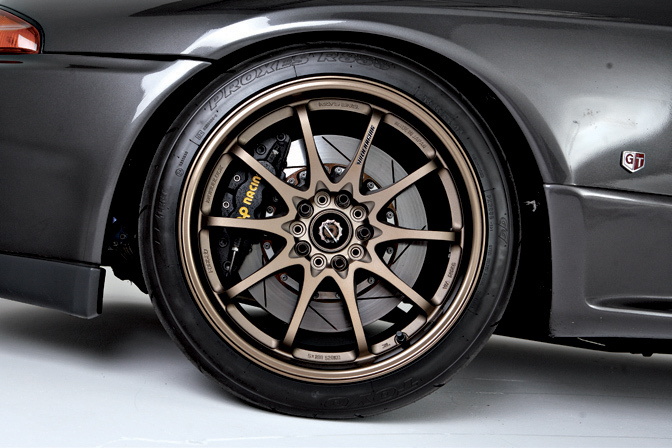 Six years ago, while Justin was pounding around his local race track, the GT-R sprung an oil leak which required the engine to be removed. This is when his GT-R's build took a more serious turn, with the car evolving dramatically over the years.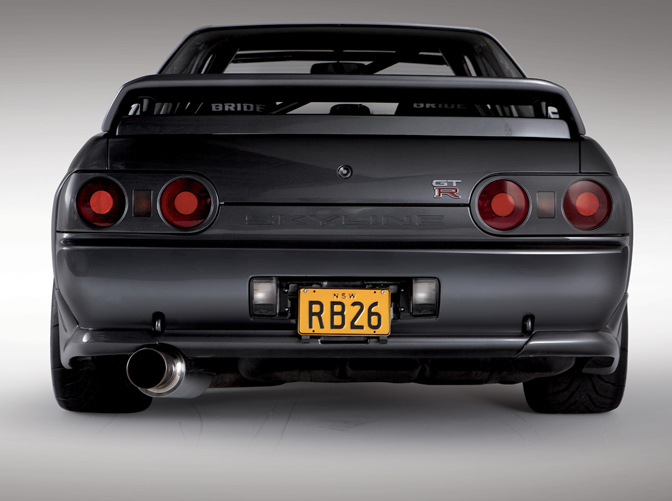 Justin's GT-R certainly blurs the line between street car and track car. Although its exterior is minimalist, beneath it is another story all together. If you look up this GT-R's skirt you'll find Ikeya Formula adjustable arms, Section tension rods, Tein RA coilovers, Cusco swaybars and HKS Kansai braces. The propshaft has also been swapped out for an ACPT carbon fibre unit.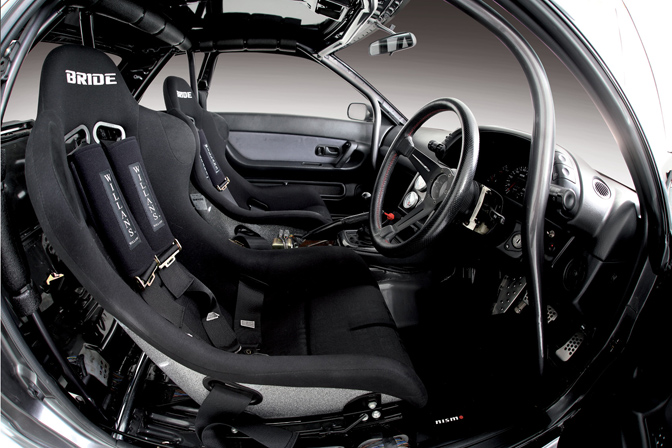 Justin's managed to shave 100kg (220lbs) off his GT-R's weight, by removing everything deemed unnecessary. The HICAS for example, was unceremoniously shown the bin.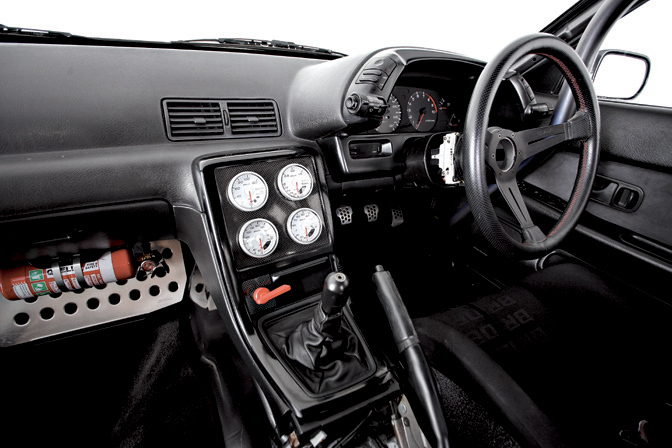 In the passenger footwell is a Carbing foot rest (the driver gets a Carbing dead pedal). There's also no need for a radio when you have the sound of an RB26 coming on boost!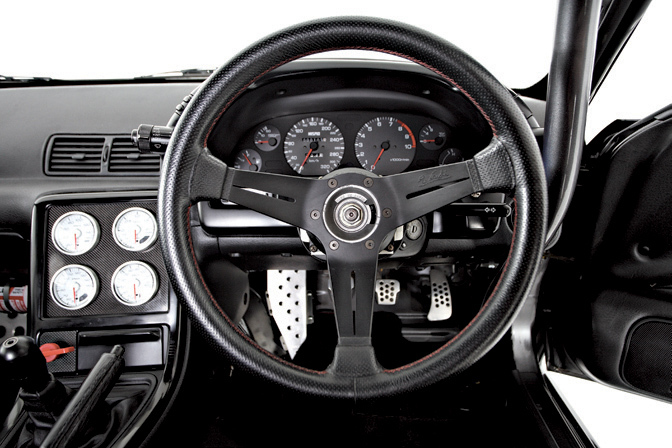 Justin wasn't a fan of the original steering wheel – 'I found it too big, and the 330 Personal that I had was too small' – eventually finding the Nardi Deep Corn to be perfect for his needs. Behind the wheel you'll spot a Nismo 320km/h gauge cluster and R34 GT-R pedals.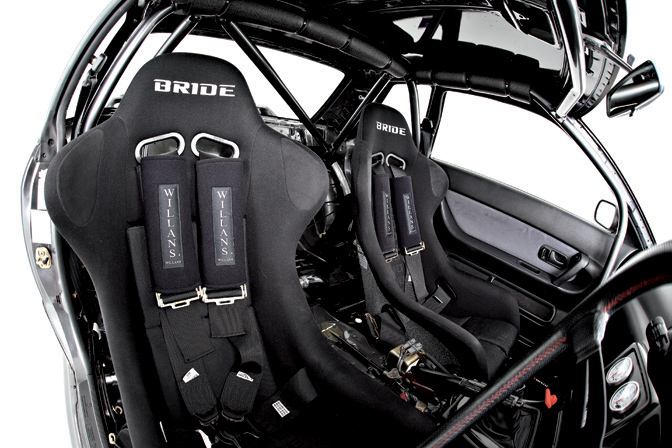 The original seats were replaced with Bride Zeta IIIs with 3-inch Willans harnesses. I love how Justin painted the Cusco 7-point cage for a more stealth appearance.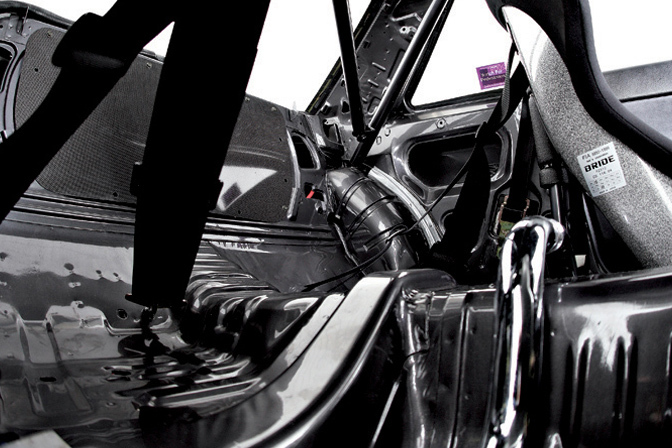 Justin spent a lot of time squatting in the back of his R32, chipping away at the sound deadening before painting it in the factory gunmetal. You'll also spot the Do-Luck floor brace and a carbon trunk partition.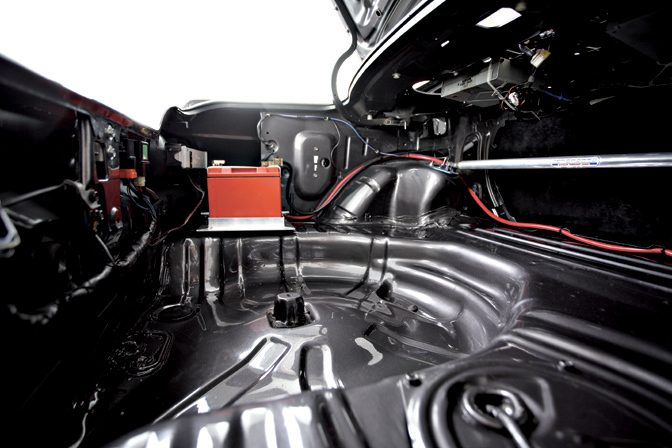 The Odyssey battery has been relocated to the trunk and is held in place with a custom mount that was fabricated by Westside.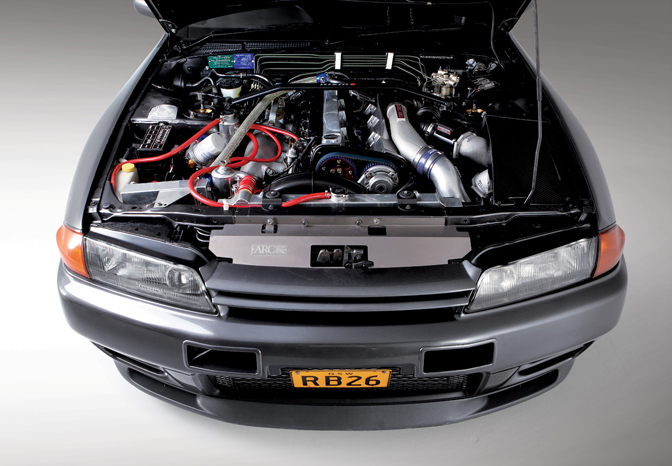 The biggest overhaul came under the hood. The RB26DETT was pulled apart by IS Motor Racing, and rebuilt with HKS pistons and rods. Justin didn't want the compromise of a large single turbo conversion, and after much deliberation opted for a pair HKS GT-SS turbos. The fuel system features an HKS pump, Nismo FPR and Nismo 555cc injectors, with a Power FC used to tune the combination. The power output is a useable 408hp at four wheels.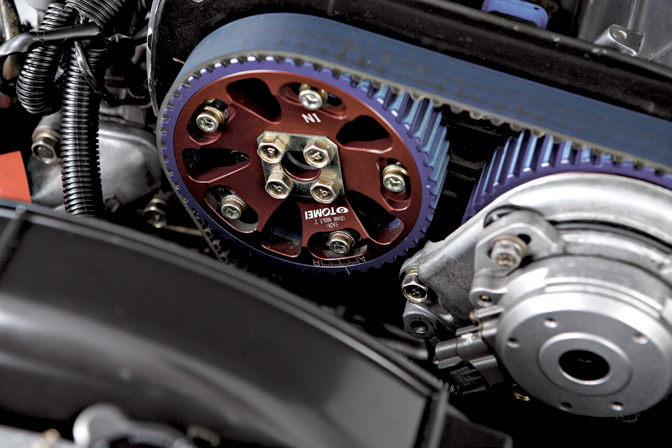 The head features Tomei Poncam Type-B camshafts, Tomei metal head gasket and adjustable cam gears. That hint of blue at the top of the photo are the Splitfire coil packs.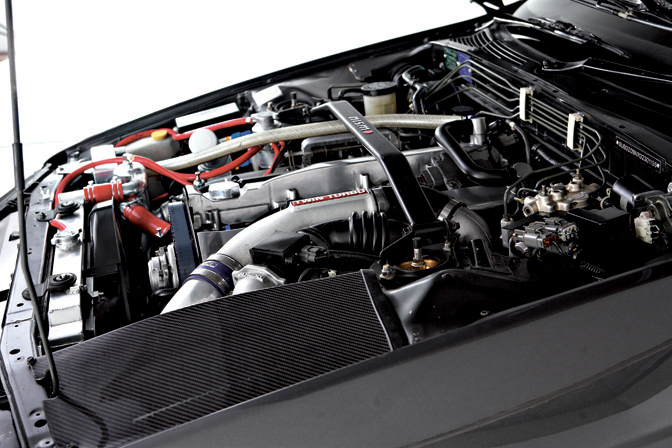 Exposed air filters are a big no-no with the Australian authorities, so Justin has his A'PEXi pods shrouded in a carbon fibre box.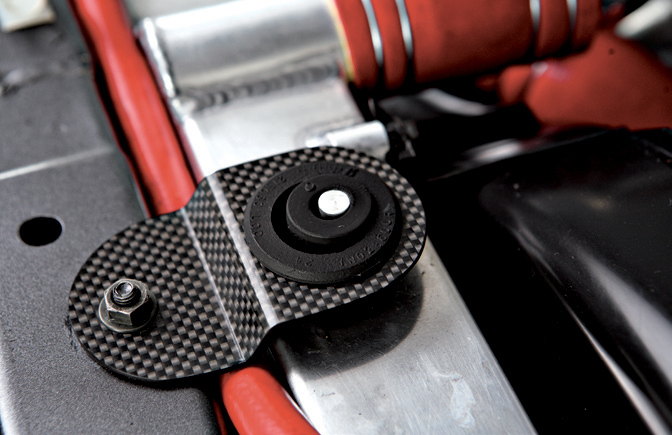 Justin paid a lot of attention to the smaller details, such as these carbon radiator stays. Nestled behind the front bar is a PWR intercooler, PWR radiator and GReddy oil cooler.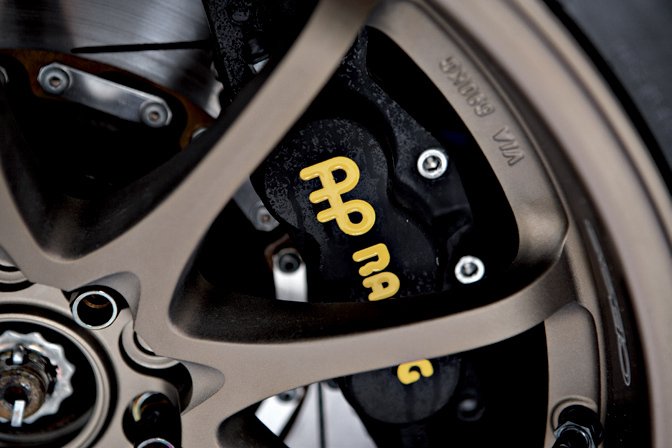 Justin's GT-R used to roll on Nismo LMGT4s but these were replaced with 18×10.5 (+18) RAYS CE28Ns and Toyo R888 semi-slicks. Behind the rims resides a serious brake setup, comprising of AP Racing 6-pot fronts and 4-pot rears. The cost was a rather scary $12,000.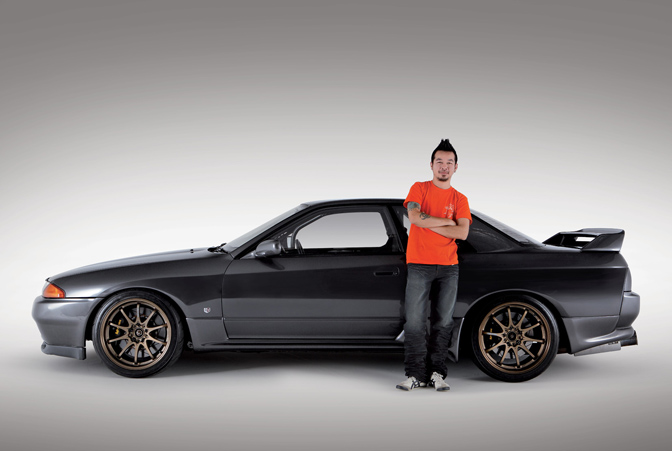 At one point Justin toyed with the idea of making it a more dedicated track weapon, with dry carbon doors and Voltex rear wing. After a lot of thought, he instead decided to make it more street friendly, allowing him to enjoy his creation on a more regular basis. I haven't seen it recently as I now live in Vancouver, but I believe he's toned it down a little more by swapping the exhaust and removing the cage.
This is certainly one of my favourite R32 GT-Rs outside of Japan and is the perfect blend of form and functionality. I hope you'll agree that it's a great inclusion for our R32 day!
- Charles Kha
Photos by Mark Pakula