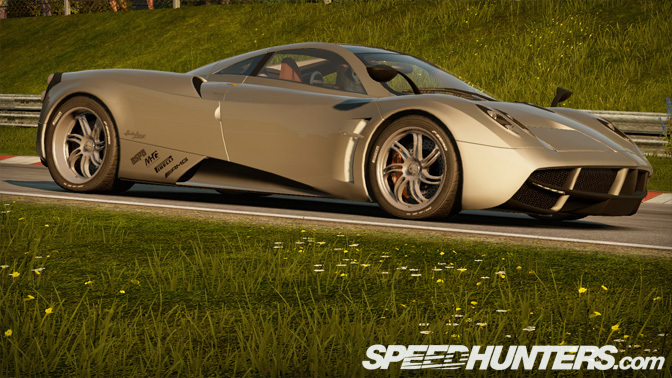 Hopefully you guys won't mind another post on the Pagani Huayra, but for those interested we've released five new Desktops of the Huayra in SHIFT2 Unleashed.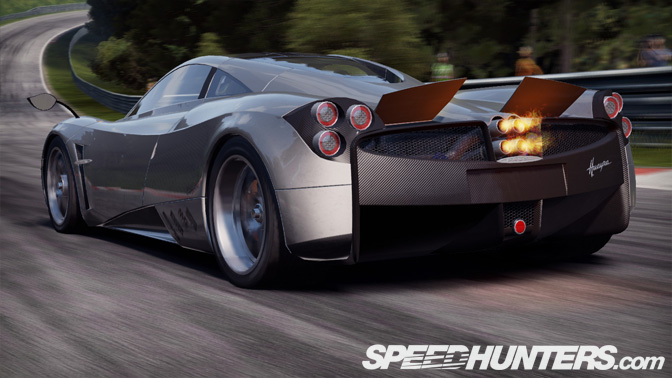 The team working on SHIFT2 UNLEASHED has been in close – and constant – contact with Pagani (and in fact a lot of manufacturers), and the amount of data that has been implemented into the in-game counterpart astounded me. In this pic you'll notice the rear wings which flip up to create downforce. Under hard braking the rake of the flaps increase, acting as an air-brake to slow the Huayra down.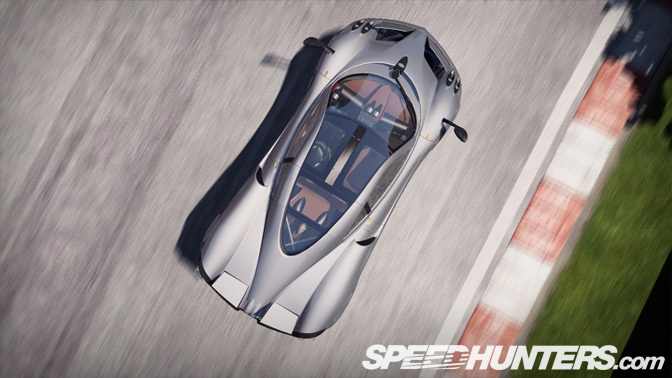 The two winglets on the nose of the car also activate at speed. Although you can't see it clearly in this pic, in the game the open flaps reveal intricate detailing of the intercooler beneath. The high level of detail continues with the interior, which has all of the stitching, leather grain and carbon fibre that the real-world counterpart has. I often found myself pulling over and using the helmet cam to look around the cabin!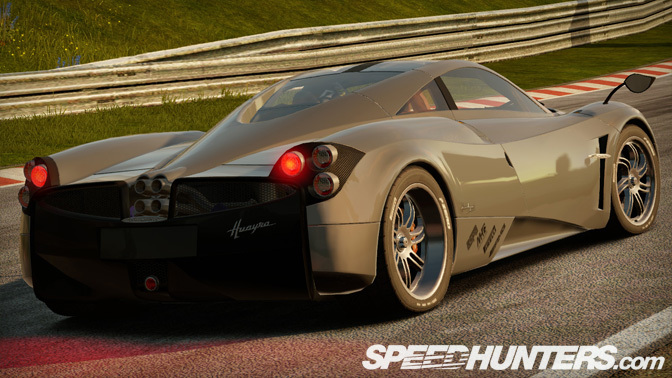 I've been playing racing games for a long time now. My addiction started with Geoff Crammond's Grand Prix 2 (continuing on to GP4), and I spent many years driving endless laps in rFactor. Although I've only been involved with SHIFT2 UNLEASHED for a couple of months, it's been a great experience to see how far the game's developers have gone to make it realistic, right down to receiving the CAD data for individual suspension components.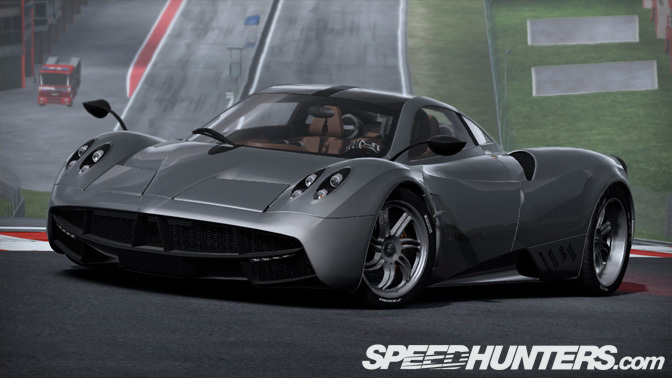 I racked up quite a few hours behind the wheel of the Huayra (in SHIFT2 UNLEASHED that is) for the Pagani Huayra in-game video that was released today. Admittedly I'm not a very good driver with a controller, so most of my seat time has been with a G25 wheel or a G27 on a D-Box simulator. It's certainly a car that commands respect, particularly with all of the driving aids turned off!
- Charles Kha