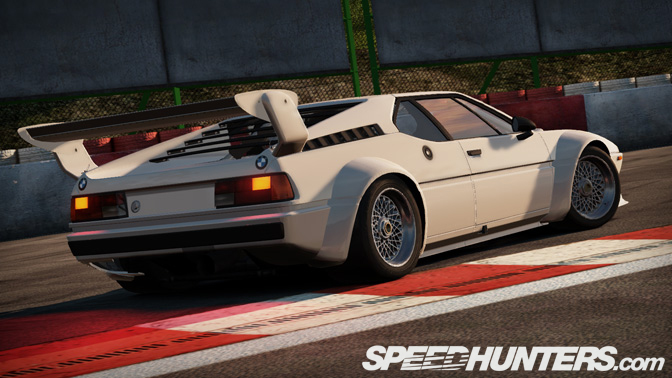 Hi guys. Well thanks for the hundreds of comments that you've been passing in my direction. The response to my SHIFT2 UNLEASHED blog posts have been so full of ideas, thoughts and questions that I've literally had to take a moment to figure out what to say. So for this blog post I'm going to try and dive in to explain some more detail first on the customization system which will hopefully answer some of your many questions.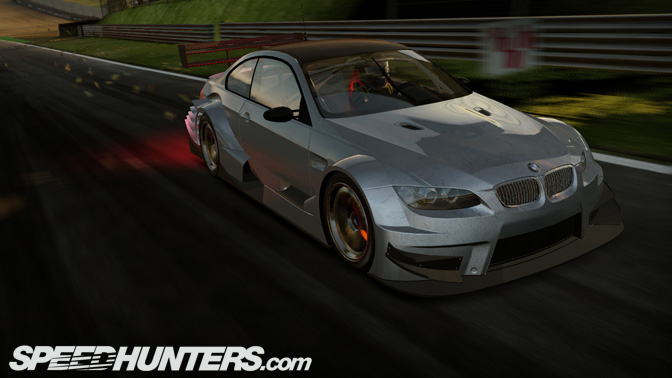 Now the whole customization system in SHIFT2 UNLEASHED is entirely geared towards building up your showroom model into a full-on race car. Although you can build grass roots drift cars, I should stress that the pathway we've laid out for the customization is not based around cosmetic street styling. Rather, it's all about performance and racing.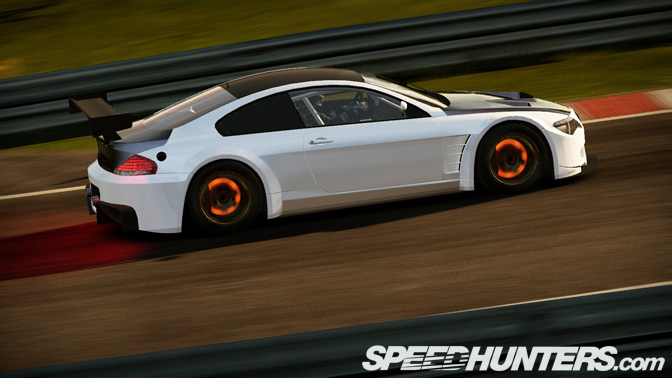 So as you build up your car, they tend to get increasingly extreme and wide with a focus on downforce. This is why we've focused on fully intregrated body work updates.We didn't want to create a jigsaw puzzle of body kit updates as that's more a modified street car type of mentality.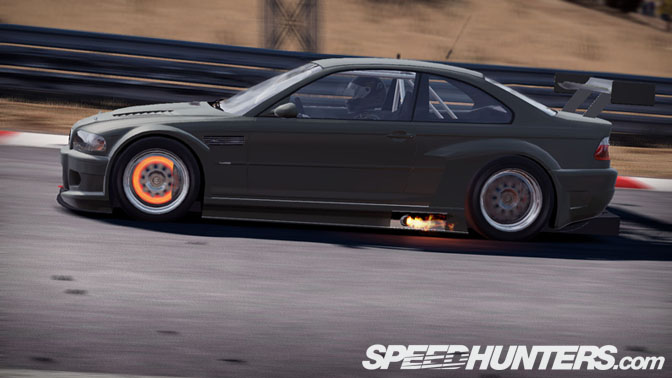 The same goes for things like tire stretch and wheel spacers: this isn't really what this game is about. Circuit cars tend to have low center of gravities and larger/wider diameter wheels… So yes you can widen your wheel package from stock and choose your rim circumference. But once you have fitted race rubber to your car, the exact tire sizes are pre-determined by what can fit the actual real life car.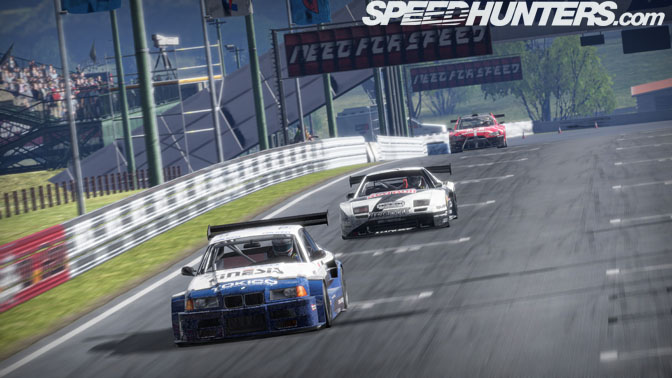 SHIFT2 is all about intensity of racing action, but for this blog post I'm going to focus on the details of the cars in the game. More specifically I want to show you more BMW content! The cars in this article are by no means ALL the BMWs that ship with the game, but give you an overview of some of my fav machines.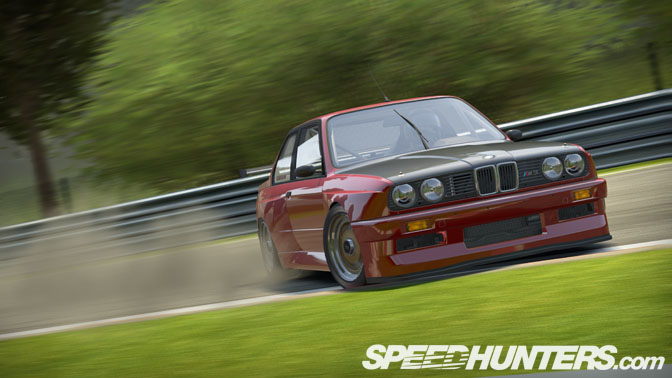 When SMS producer Suzy Wallace and I sat down last summer to design the specifics of the new engine swap system, we felt a bit like mad scientists concocting some crazy Frankenstein customization options. Much giggling there was.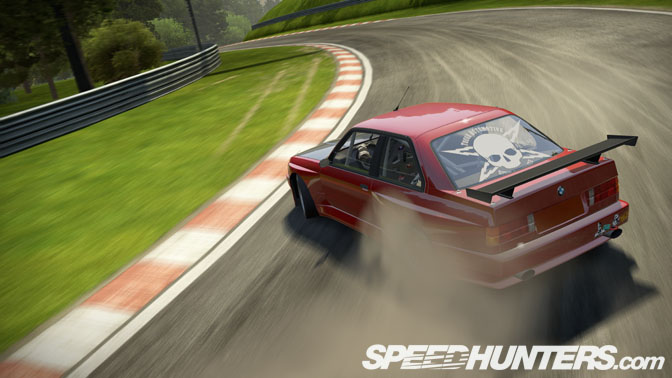 We've had to keep all engine swaps within manufacturer boundaries for obvious licensing reasons, but within this we're still able to come up with some cool chassis-to-engine combinations. BMW in particular have their amazing S85 Five Liter V10 engine which you can stuff into almost all the different BMW chassis.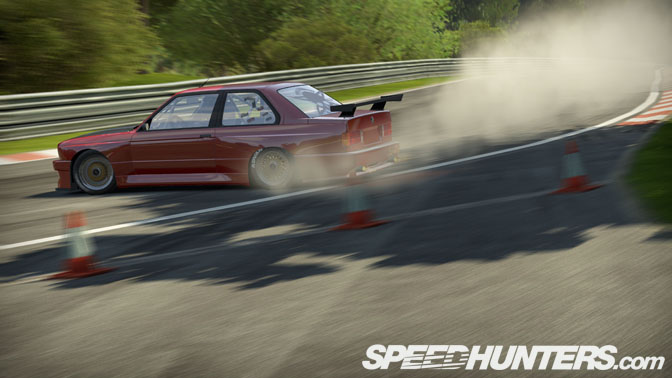 For these screen shots, I swapped the S85 V10 into our brand new (to the SHIFT franchise) E30 M3 model but opted to leave its internals stock.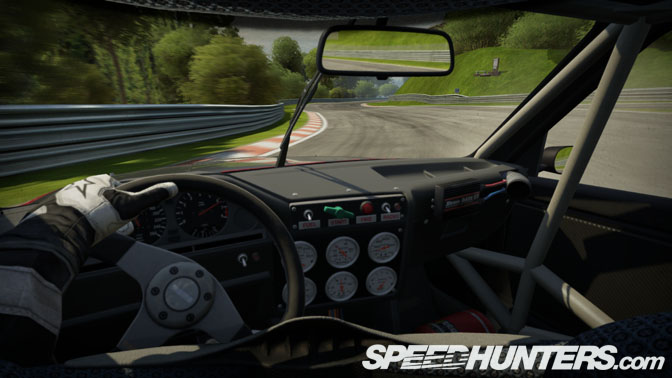 It's power was more than enough to offer me a fun drift experience around the Nordeschleife.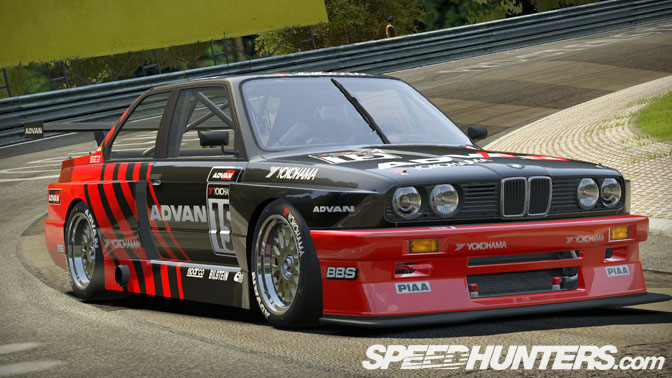 Of course that's not the full pathway for this E30 as you rebuild it into a full racing machine… something on par with a Berg Cup hillclimb special.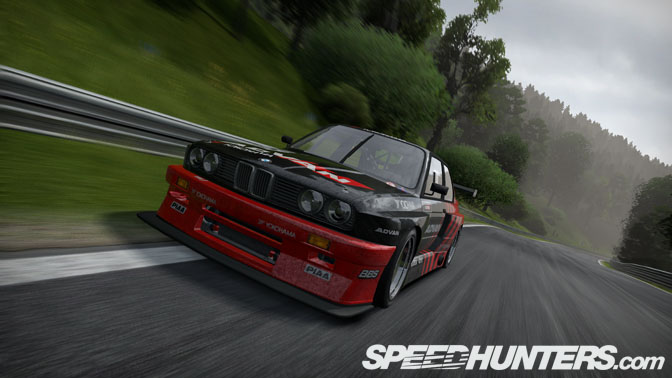 Some of you might prefer to keep upgrading the original 4 cylinder engine to create a well balanced race car.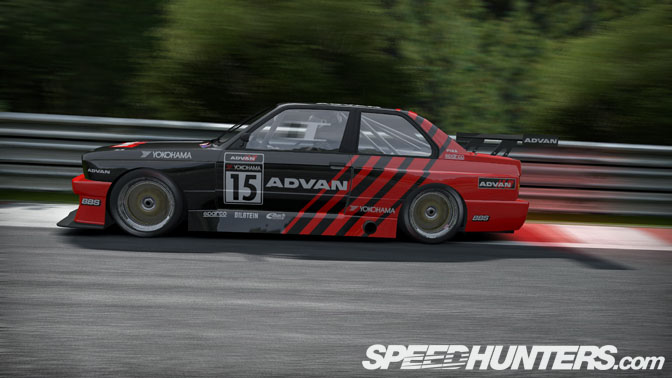 But in the spirit of some of the wilder machines you see on the Berg Cup, we also allow twin turbos and full race rebuilds of the V10. Power outputs in excess of 1000 hp are possible.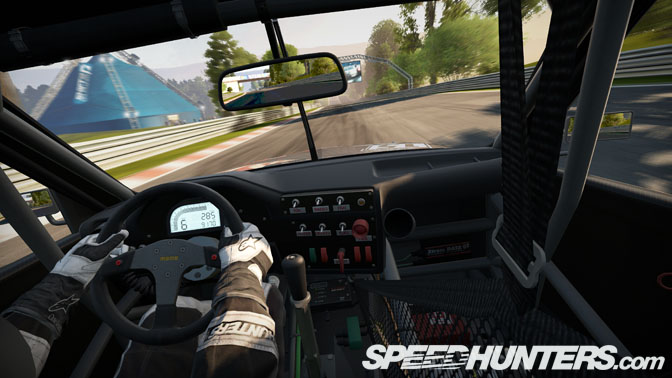 The idea here was to really make you think about your chassis development. More power is not always the answer to getting the best out of a race car!
We wanted to give the choice to the player, to let them design the character of the race car around the type of race discipline.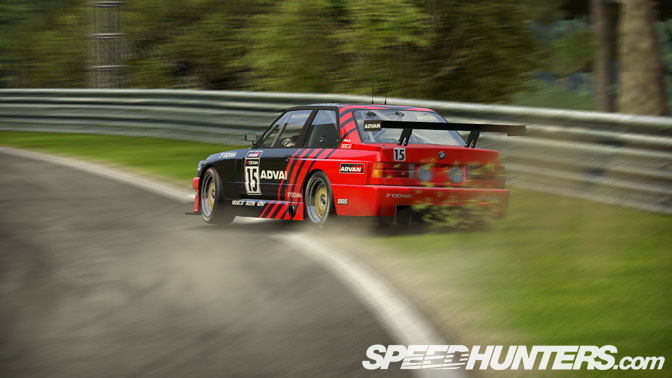 My 1000 hp works E30 was quite a handful around the Nordschleife!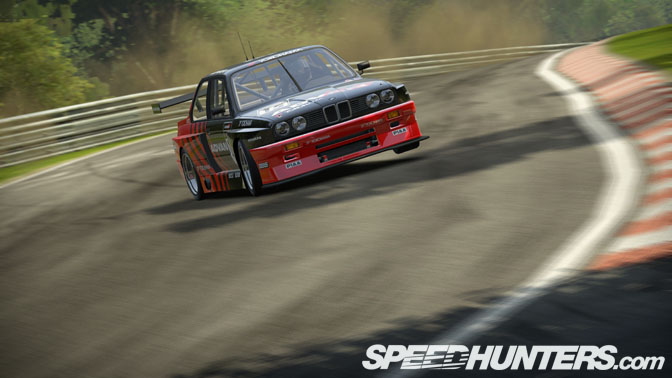 I literally could only fully open up the throttle if the car was already pointing straight.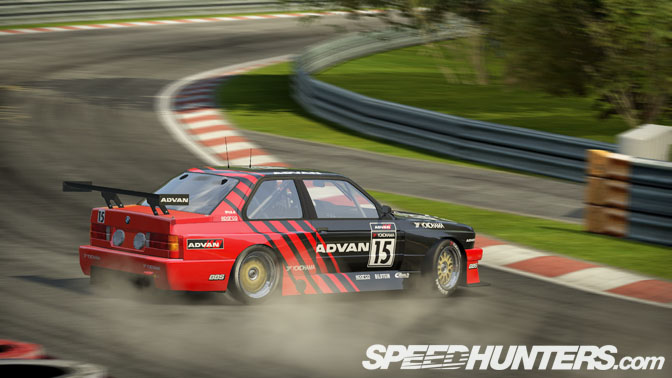 Perhaps if this was a Time Attack specific machine the crazy power spec might work out, as you only need to string together a single lap time after all. For a circuit racer, I bet I'd get more consistent lap times and results with half the power.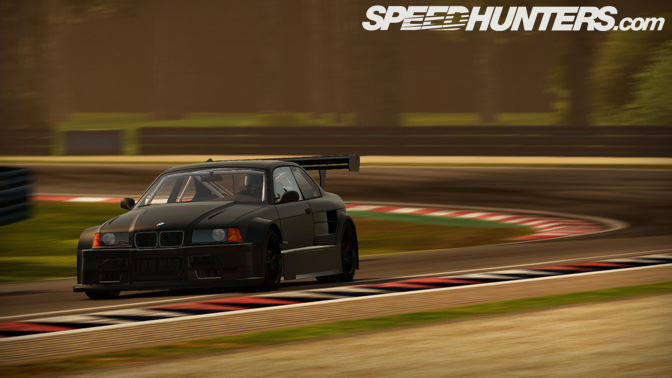 The V10 twin turbo combo also fits into the E36 M3 chassis…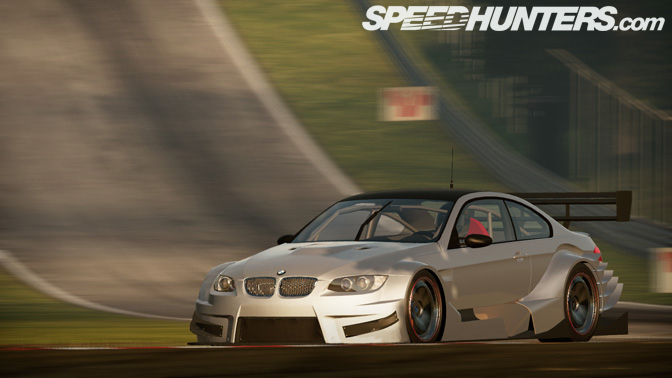 … and the E92 M3 as well.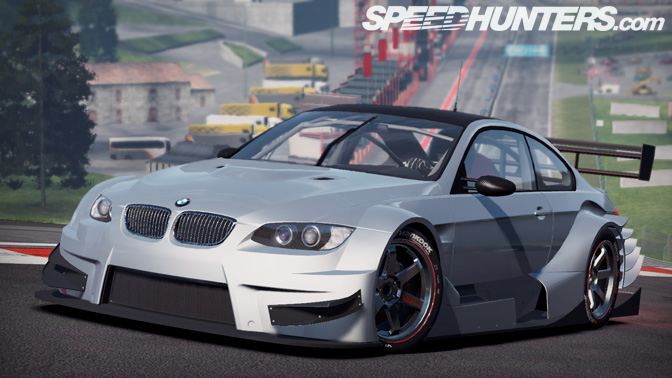 You can see that SMS has created a bit of a DTM style chassis here for the works spec E92 M3.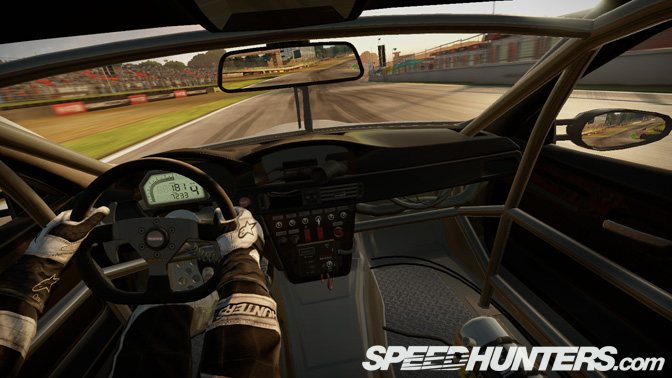 Its downforce does a much better job of dealing with the insane power delivery from the boosted V10 power plant.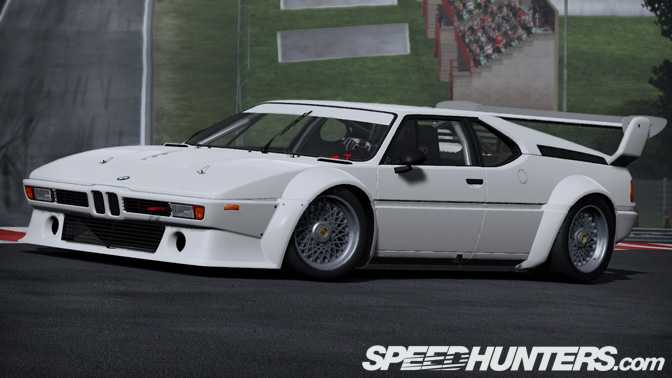 I'm quite excited with the inclusion of the M1 Procar in SHIFT2 UNLEASHED.
It's a great handling, perfectly balanced race machine. Wonderful!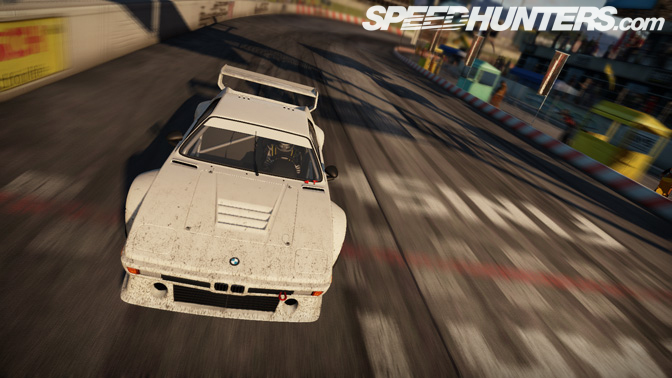 Hey so I know a lot of you have questions about Drifting in SHIFT2 UNLEASHED and am pleased to say that Vaughn Gittin JR is going to be posting a blog about his involvement in the game on Wednesday. He should be able to answer quite a few of your outstanding questions.
Talk soon.
:Rod Chong