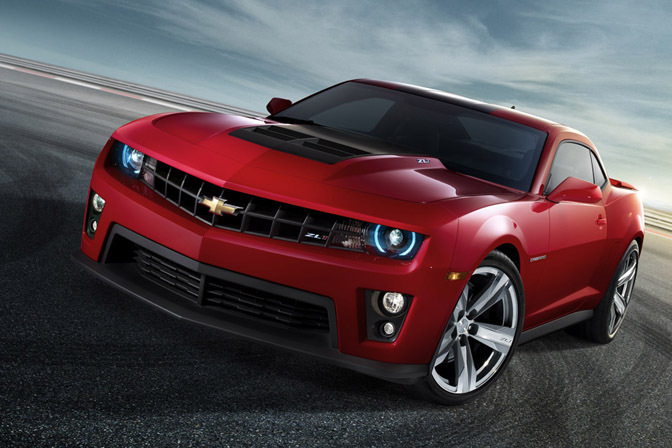 Ever since Chevrolet introduced the new Camaro a couple years ago, people were waiting for the inevitable "hot" version of the car – one that will go head to head with Ford's supercharged  GT500 Mustang. Today at the Chicago Auto Show, GM finally brought introduced the fire-breathing 'Maro – known as the ZL1.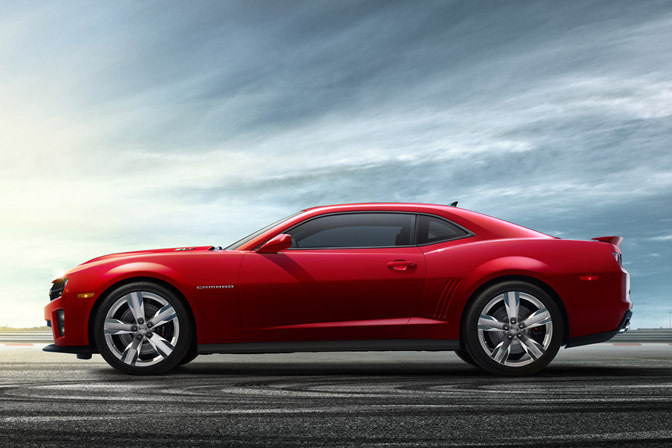 If you are familiar with muscle car history, then you'll know that another Camaro once wore the ZL1 designation – the ultra limited production 427-powered rocketship from 1969.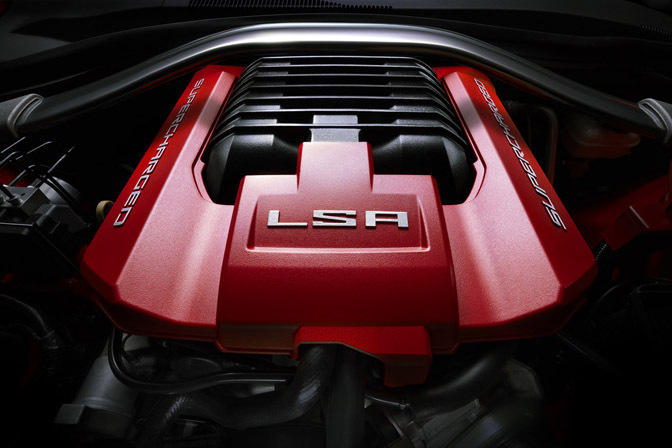 Like many expected, the new ZL1 will be powered by the same supercharged 6.2 liter LSA engine found in the Cadillac CTS-V. Final power figures haven't been released yet, but they should be in the neighborhood of 550 horsepower and 550 ft lbs of torque. The engine will be mated to a heavy duty 6-speed manual transmission.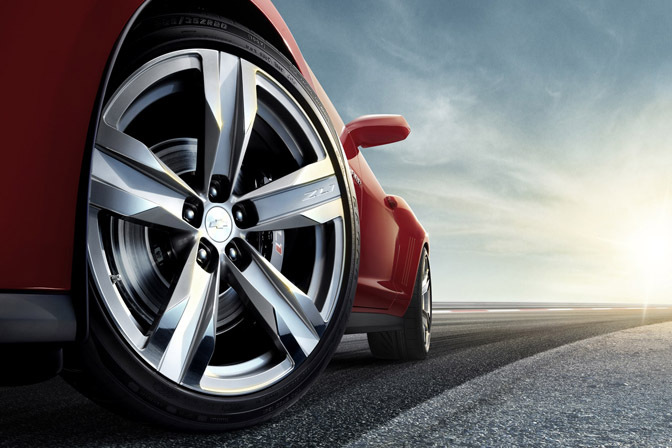 Underneath, the ZL1 will get a revised and tightened suspension that will include Magnetic Ride Control. Stopping duties will be handled by Brembo brakes (six piston up front, four piston rear) with 14.6 and 14.4 inch rotors in the front and back respectively. As you can see, the ZL1 also gets a unique set of 20" wheels with Goodyear Supercar F2 tires.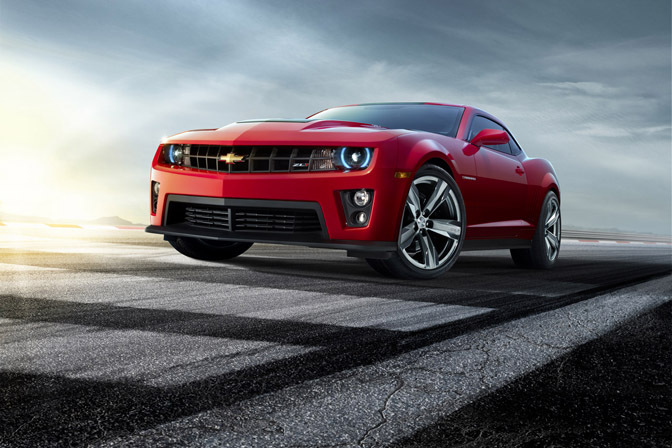 The exterior of the ZL1 gets an aluminum hood with a raised carbon fiber insert, a functional front splitter, and vertical fog lamps. There's also a unique spoiler and splitter in the rear.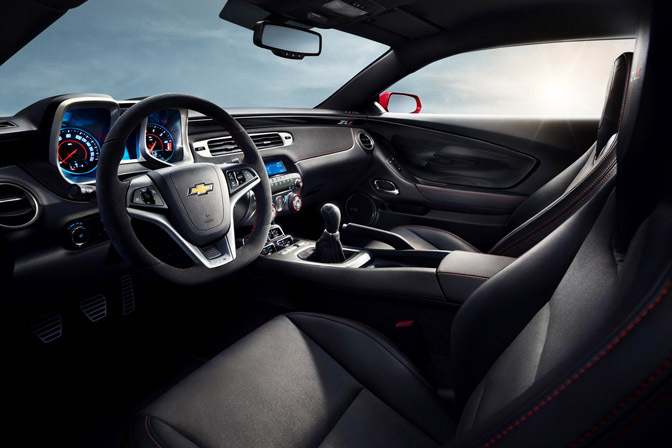 Inside, you'll find improved seats with suede inserts, aluminum pedals, and a redesigned steering wheel.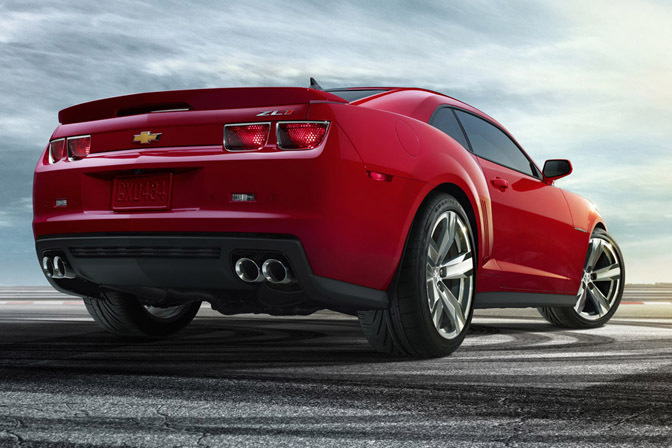 GM might be may be getting a lot of positive attention for its new Volt electric car, but the General still has plenty of hot rodding tricks up its sleeve.
This latest entry in the muscle car wars should be hitting show rooms in early 2012.
-Mike Garrett