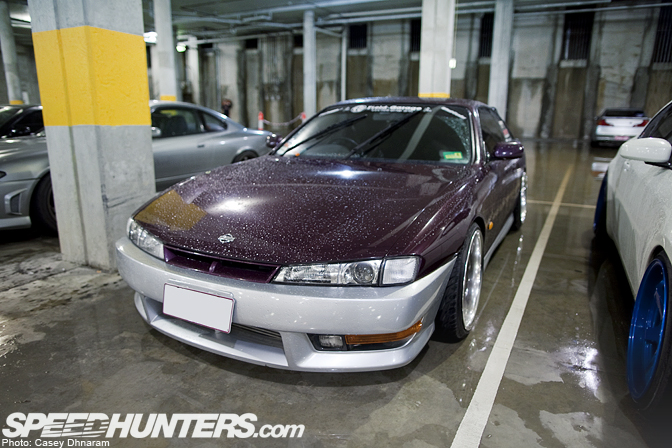 Last night the local JDMST end of month meet took place in Queensland, Australia. Due to severe thunderstorms the meet was held at an undercover parking garage. Despite the weather, there was a good mix of cars that attended.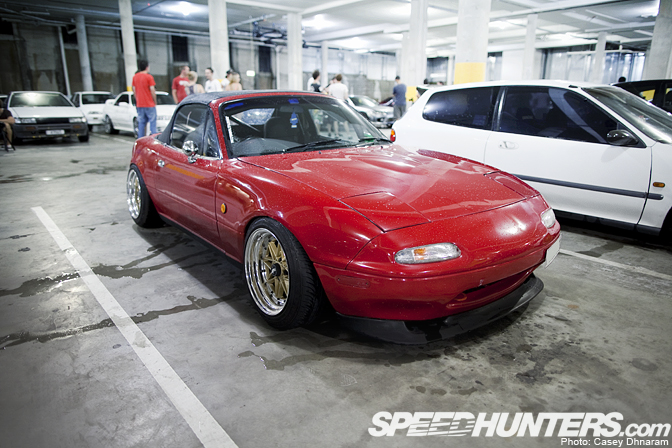 Charlie is a regular, attending each and every meet in his little red roaster. This time, lower than ever. Keep an eye out for a spotlight coming up.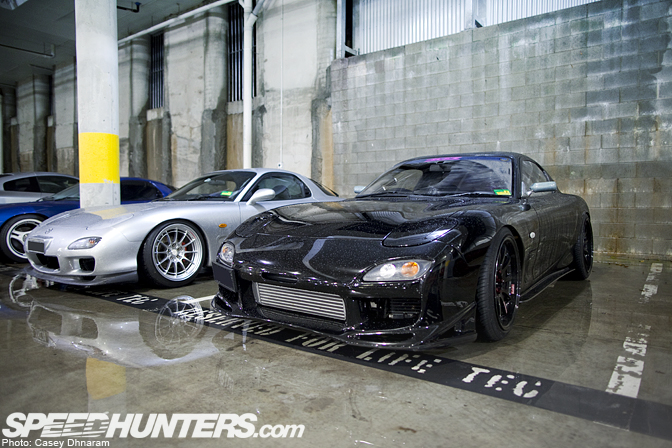 As the night progressed more and more cars rolled in. These RX-7s grabbed a lot of attention when they came, which has to be expected when you have the sound of rotaries bouncing off the walls of an underground parking lot!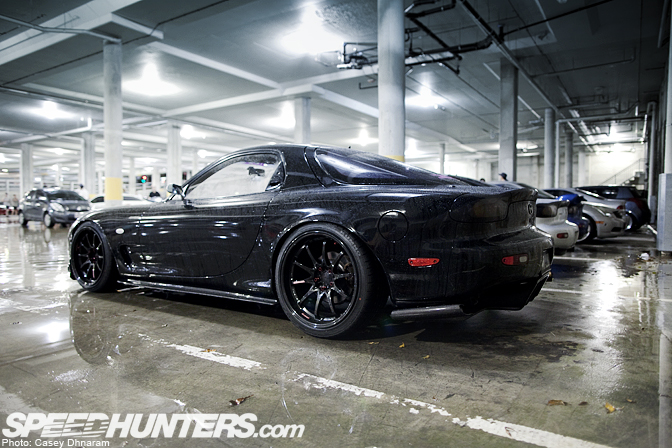 This RX-7 sported a staggered set of Volk CE28Ns and a large carbon fibre diffuser.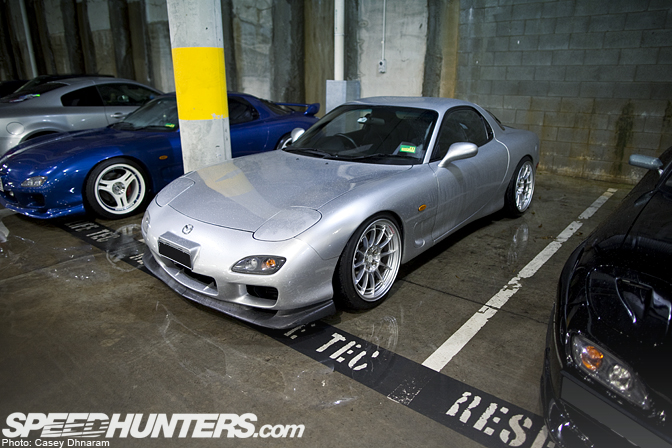 To the left, a cleaner, subtle rendition.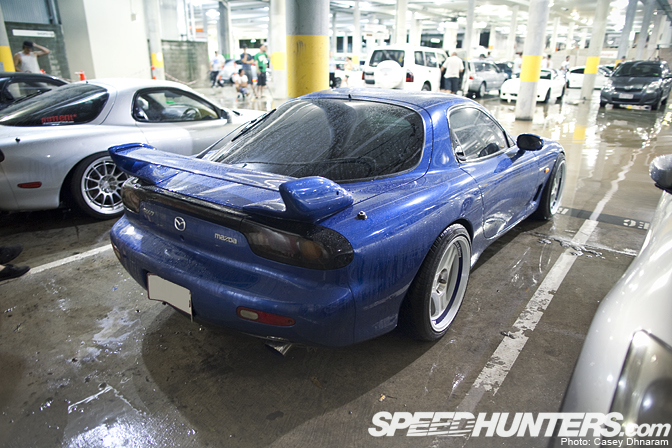 This one particularly got my attention with a genuine set of Advan Tri-Spoke wheels with a blue inside lip to match the deep blue paint.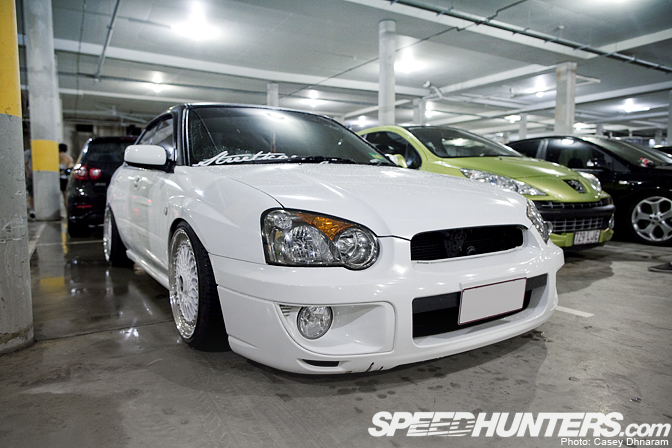 A car that has been around for quite sometime is this 2005 model Subaru RX…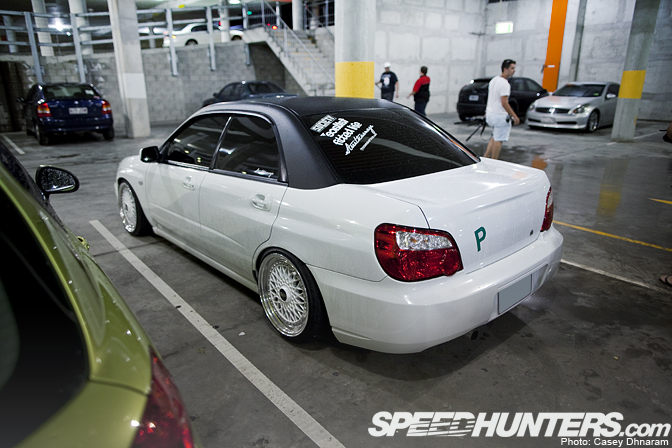 …which was sporting a new look thanks a set of new rims.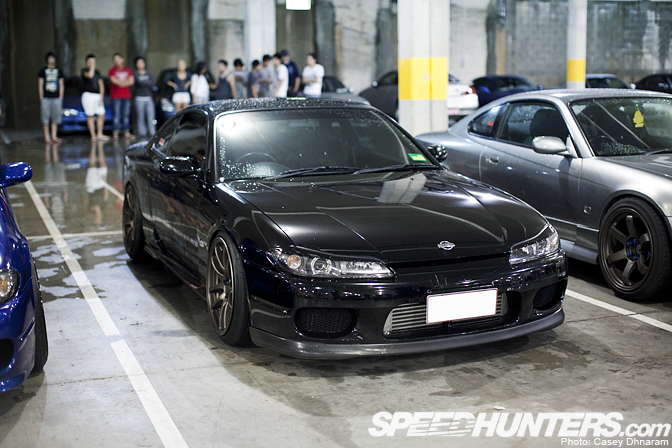 The few S15s that were on show all looked stunning. Even with standard aero Silvias still look fantastic, as this CR Kai-equipped example demonstrates.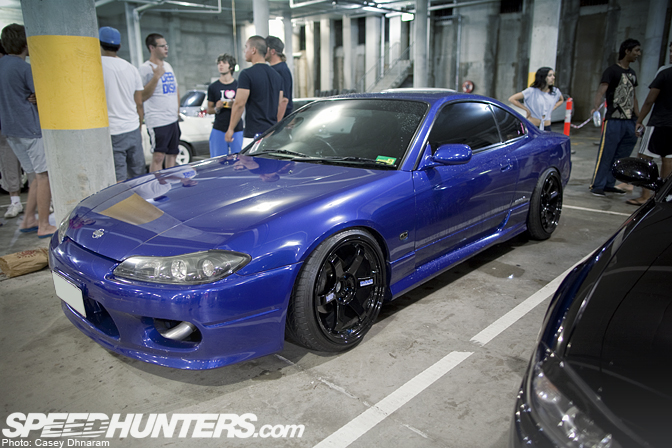 Black Volk Racing TE37s always look good as well.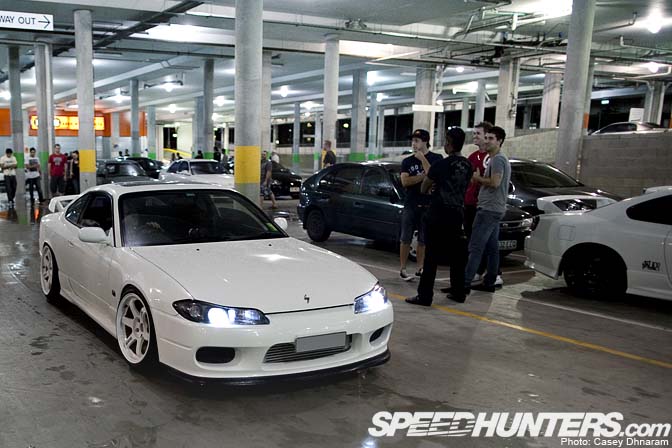 It was good to see Chris Pang out in his white on white S15. If you haven't noticed he's fitted a new rear spoiler.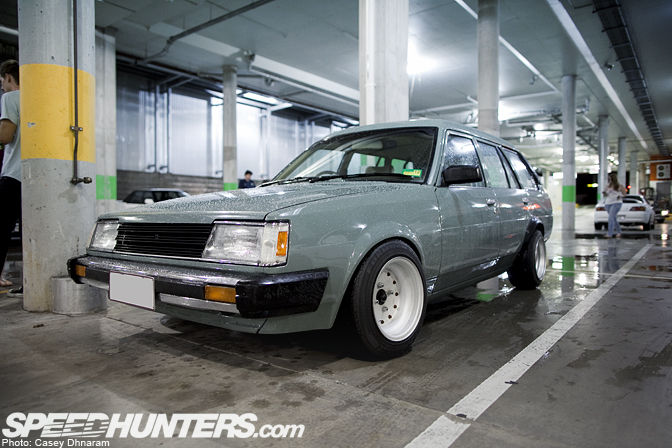 This AE71 wagon was a little different from the rest. Not too long ago the car received a fresh paint job which looks great in contrast with the 13″ matt silver SSR Mark Is.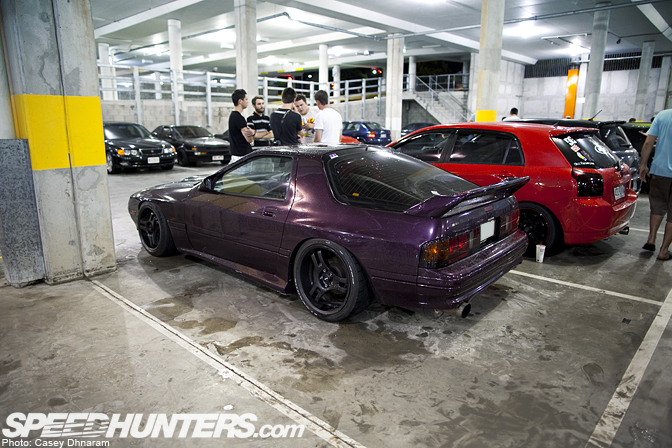 Another car with Advan Tri-Spokes was Kyle's FC3S RX-7.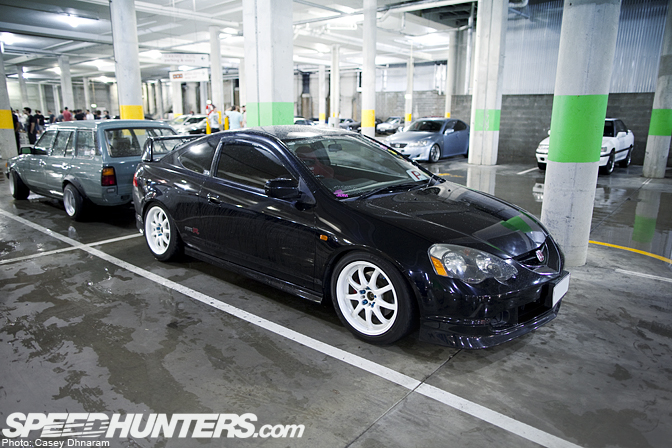 There are always front wheel drive cars that attend, whether they are Hondas…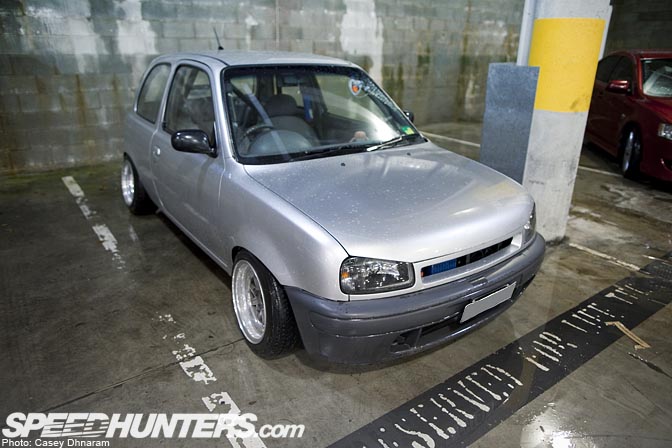 …or even Nissan Micras. This is another one of John Dollison's cars.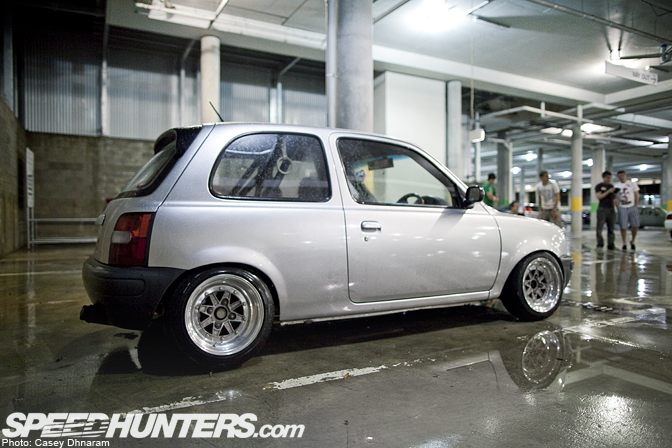 The car has had quite some work to fit the 14″ SSR Mark IIIs.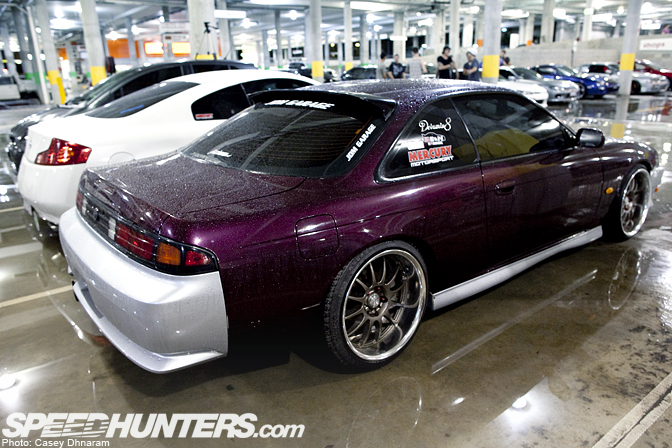 My camera and I both agreed on shooting many photos of this S14.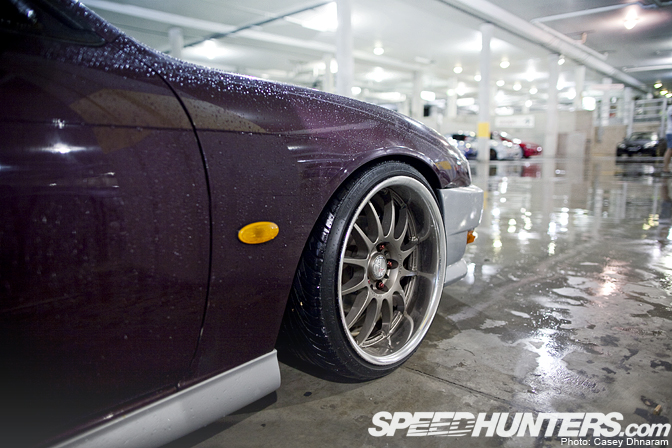 The car was sitting on a set of Work XSA's which aren't too popular over here, but I'm sure will take off very soon.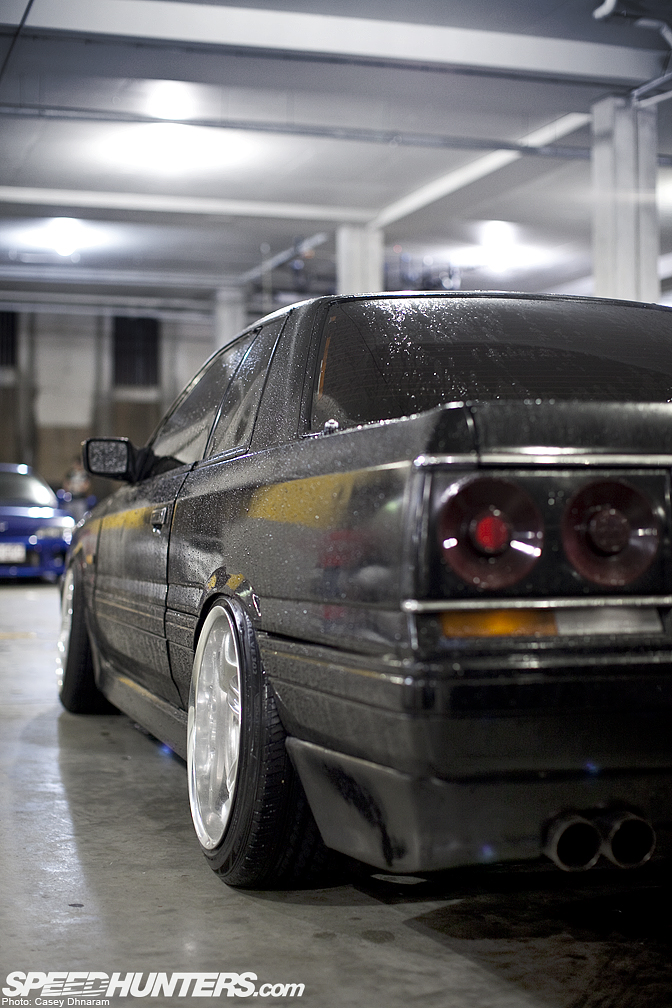 Right before departing, this black, imported R31 Skyline arrived. The Volk GTCs tucked under the rear guards perfectly.
Until next month, enjoy.
-Casey Dhnaram