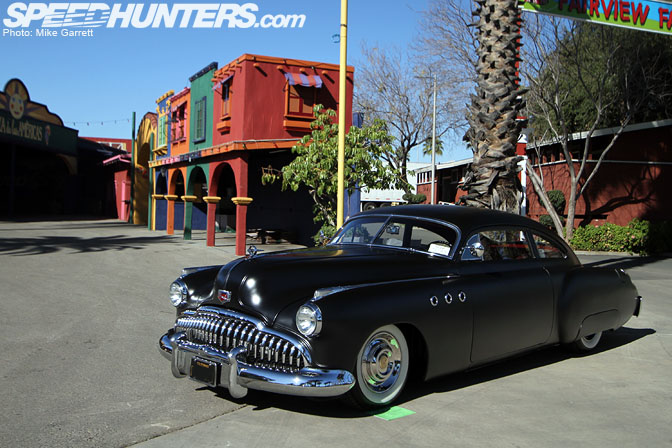 Time to wrap up my coverage of the 2011 Grand National Roadster Show with one last look at this incredible gathering of hot rods, custom cars, and even a few old school vans.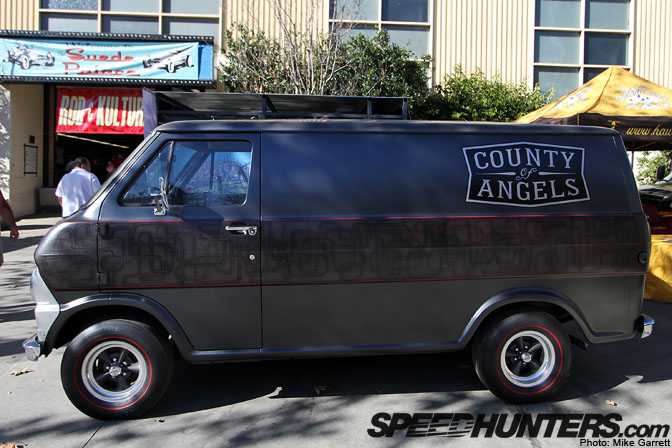 Yep, over the last several months I've noticed quite an increase in the amount of customized vans you see out there. This old Ford looks sweet on big redline tires and mags. It's about time America got back in touch with its vanning roots!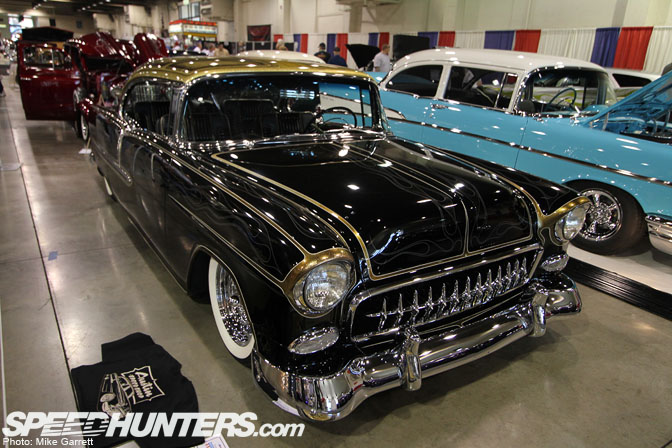 One of my favorite customs out there right now – the Austin Speed Shop '55 Chevy. The Lone Star State always does it big.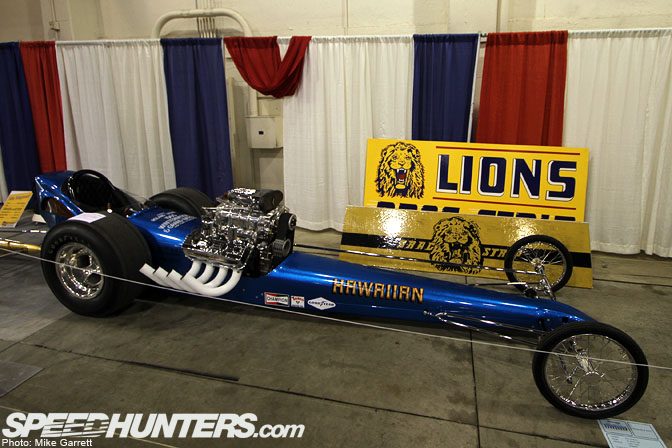 Another one of this year's special features at the GNRS was a gathering of front-engine rail dragsters that raced at the old Lions Drag Strip. This is SoCal drag history at its best!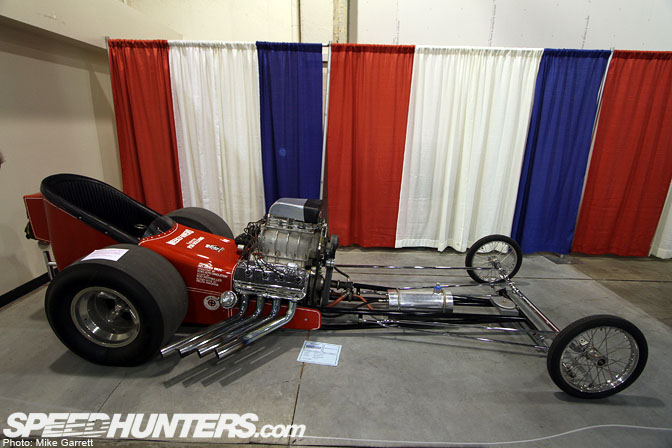 Seeing these things on the show floor was cool, but for the real vintage drag experience you have to get out to an event like the Hot Rod Reunion.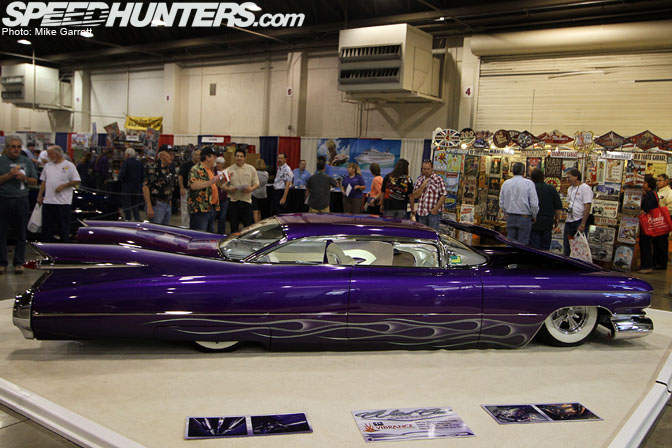 The insane Caddy from Australia also popped up at the GNRS, and it was drawing quite a crowd as usual.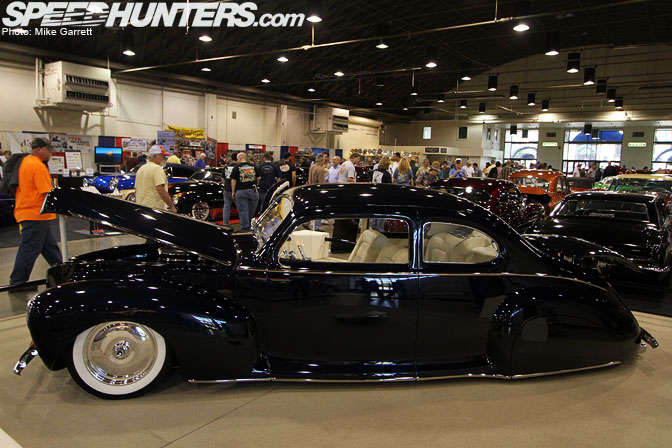 Another one of those cars that looks like it's up to no good.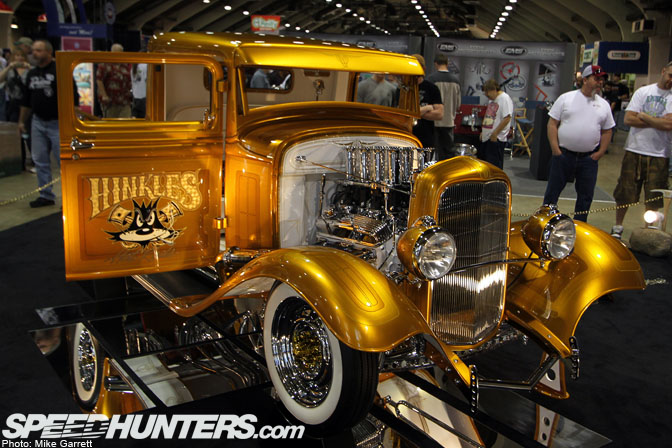 The paint and detail work on this pickup was mind-bending. I don't even want to think about how many man hours went into this thing.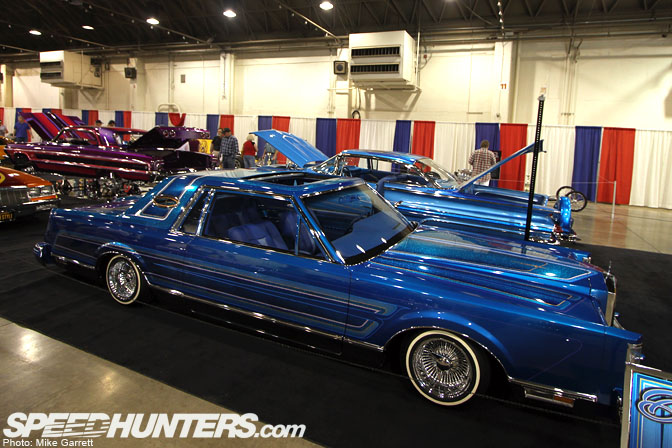 And speaking of paint work, there was a good size lowrider showing from the Lifestyle Car Club as usual.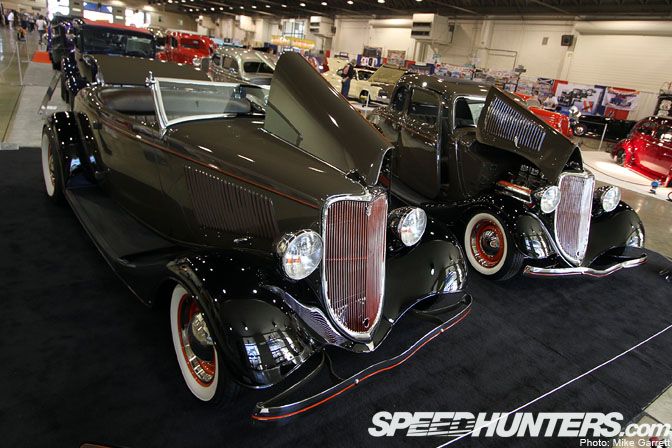 Can't choose between a roadster or a coupe? Why not have both?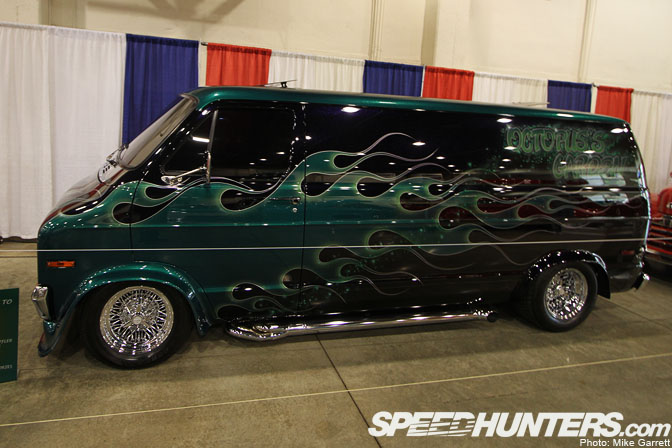 Another out of sight van with side pipes and wire wheels. I guess nothing stays out of style forever.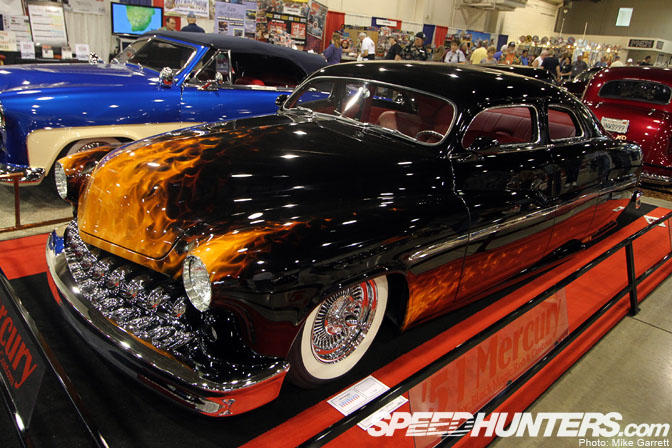 I've never been a big fan of "realistic" flame jobs, but somehow it works well on this '51 Merc.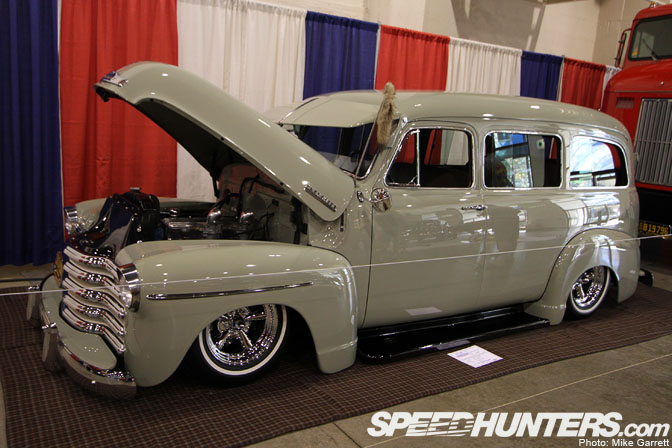 We've seen custom vans and pickups, but how about the OG SUV? This slammed Suburban was looking pretty tough.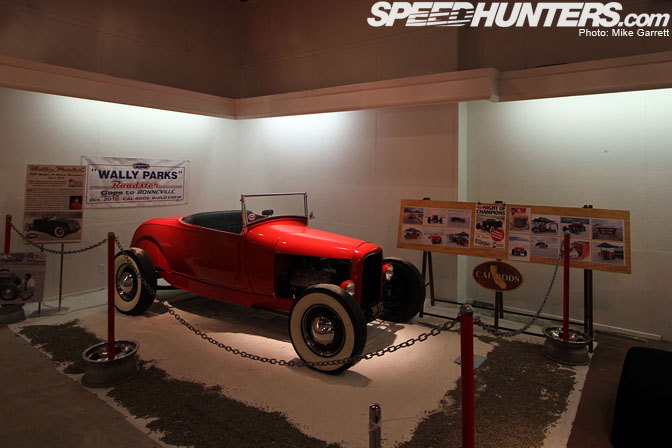 The last exhibit I checked out was the Roadster Showcase put on by the Los Angeles Roadster Club.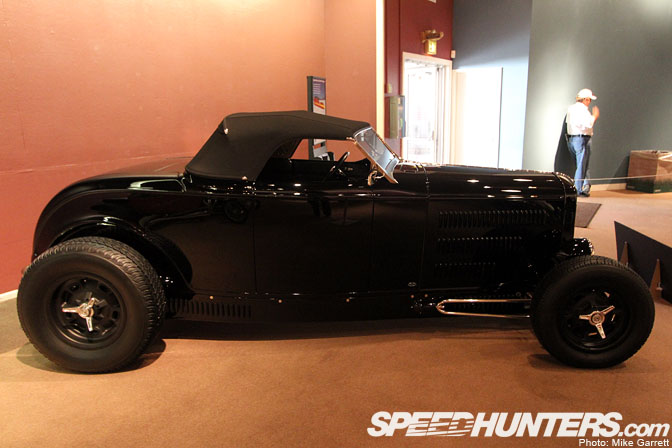 32 (get it?) different Roadsters were displayed in this building. All styles were represented.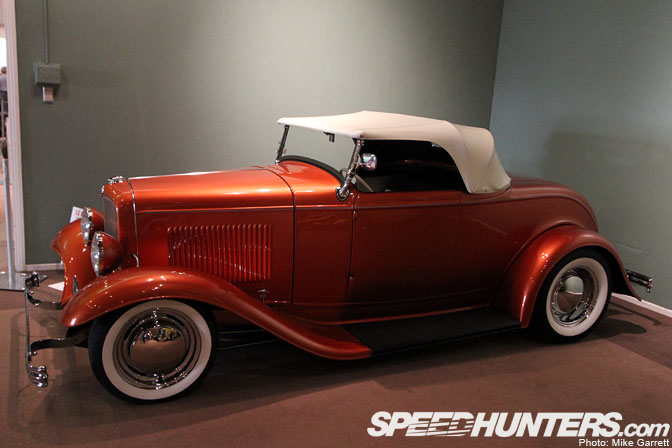 Some with fenders…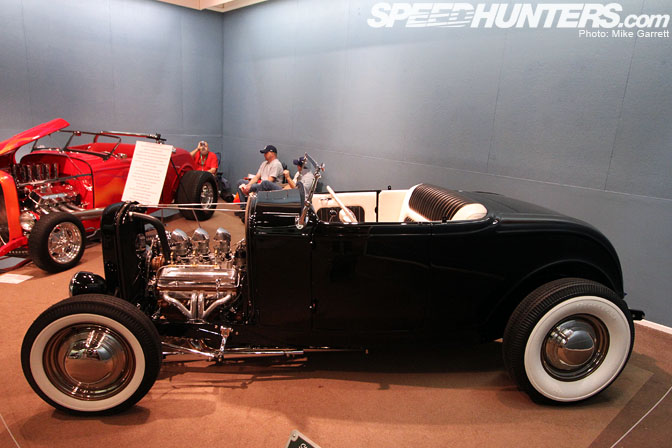 …and some without.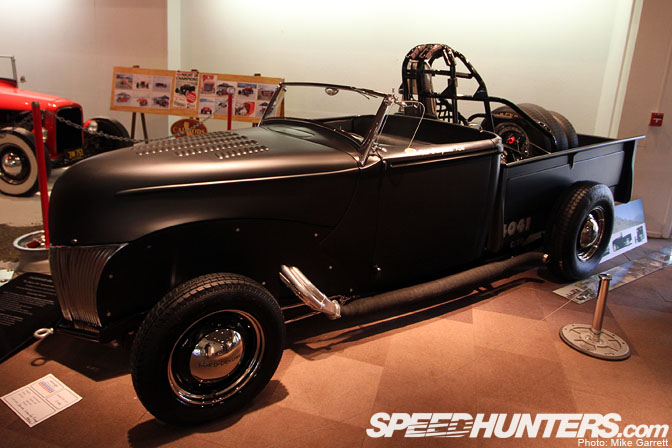 The coolest of all had to be this roadster pickup out of New Mexico. Street-driven and raced at Bonneville.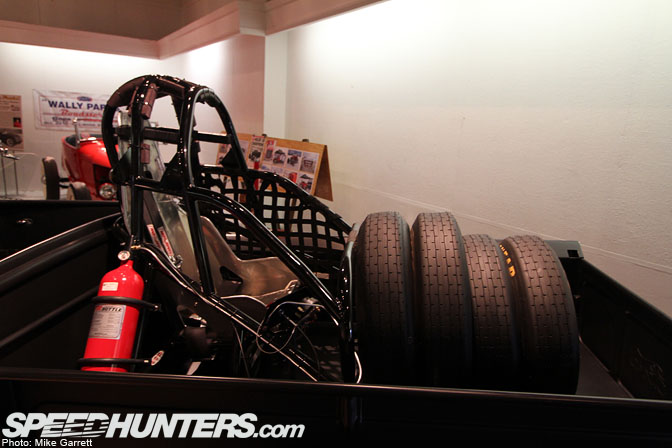 Check out the removable roll cage and racing seat!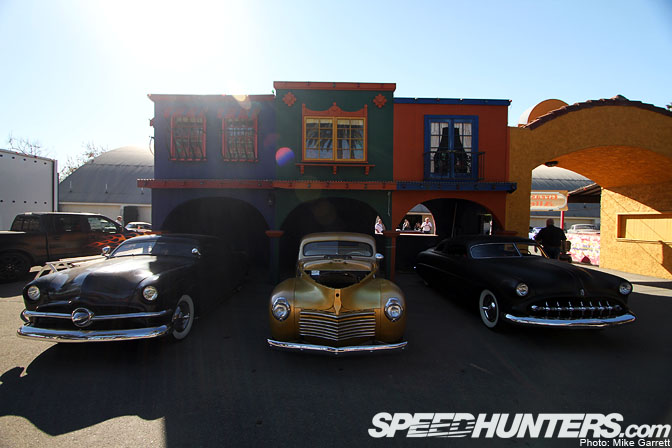 That will just about do it for my coverage of the 2011 Grand National Roadster Show. I do have a couple Car Spotlights on the way though, so keep an eye out for those.
Until next January then!
-Mike Garrett