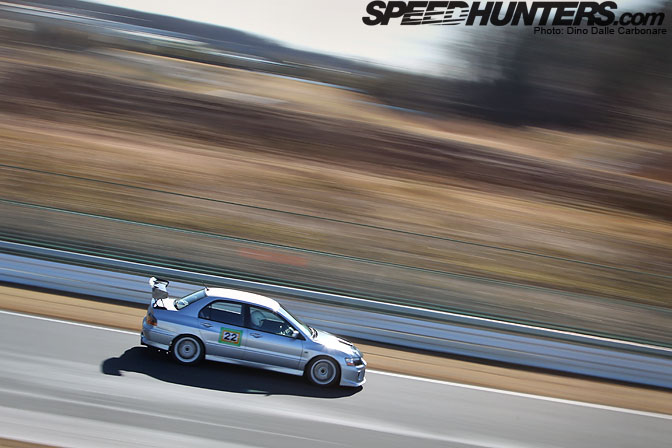 Tsukuba is a pretty technical track. Its combination of tight corners and hairpins connected up by short sections of straight tarmac rewards only extremely well balanced cars. There is no point having tons of power if you can't put it down and there is obviously no advantage in piling on the speed if you can't slow down in time to nail corner entries. AWD cars obviously have an advantage, like the Evo 8 MR in the opening shot, a street legal car that managed a best of 1'01"202…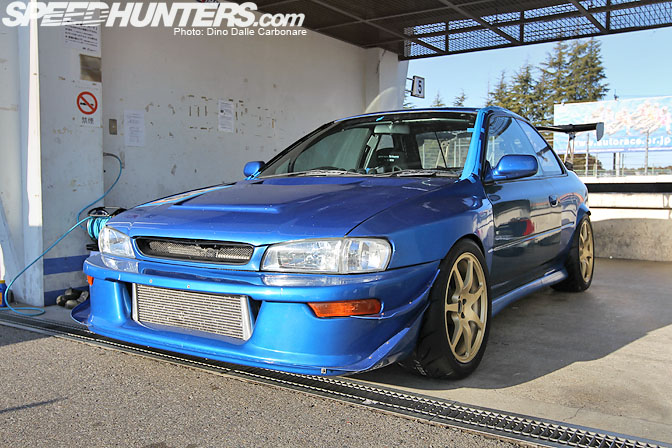 …or this blistering quick GC8 which was able to crack the 1-minute barrier with 59"640.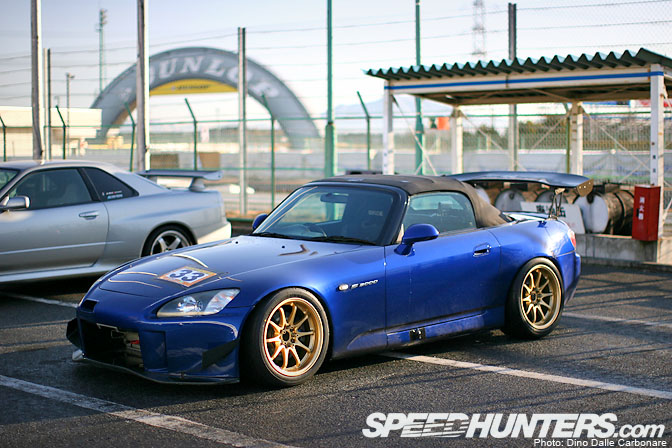 But well driven and set-up FR rides like this S2000 prove just how many factors can come into play in getting a good time at Tsukuba. A 1'01"916 lap from this AP1 is pretty incredible, the completely stripped out Honda managing to beat both of the R34s present on the day.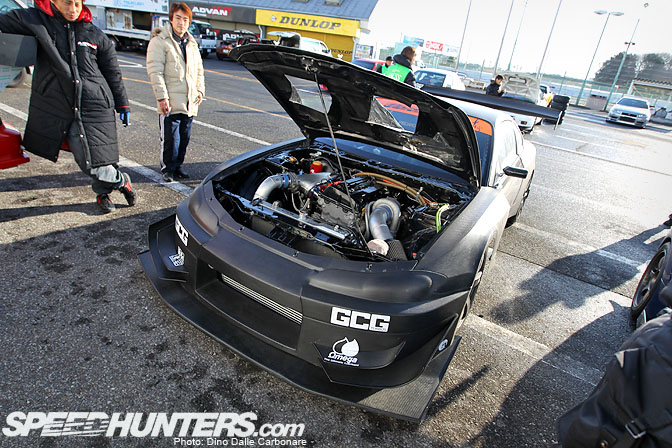 And this is what happens when you try to push the limits, a car built with the sole intent to go fast at Tsukuba. Suzuki-san was ready to grab that 54-sec lap, he had been preparing for it for a year. The car, in its 2011 spec, was ready and even if the track conditions were slightly slippery during the early morning he wasn't going to skip giving it a go.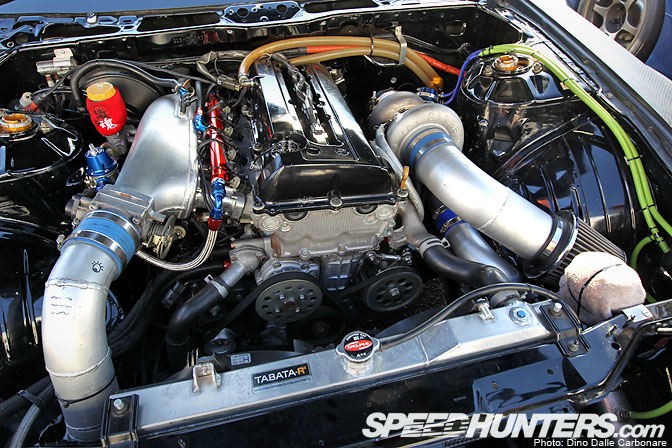 The 700 HP SR20!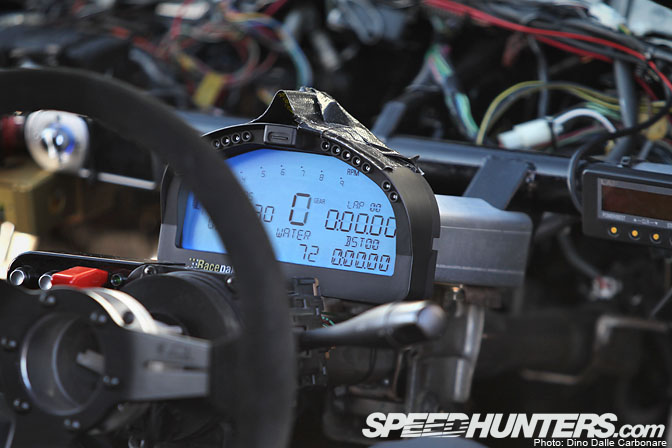 With the first few groups entering the track the Scorch S15 was slowly warmed up in the paddock, making sure vital fluids were up to temperature for when Suzuki-san took it out.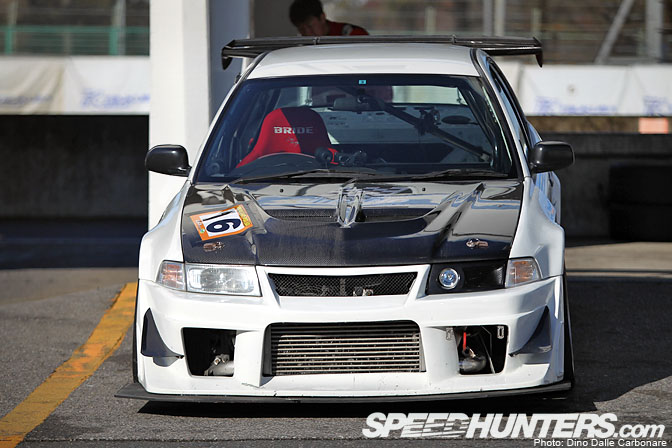 The best Evo ever made, period. The Evo 6 Tommi Mäkinen Edition, or Evo 6.5 as it's usually referred to. This beast got extremely close to a sub-minute lap with a 1'00"069. Way too close!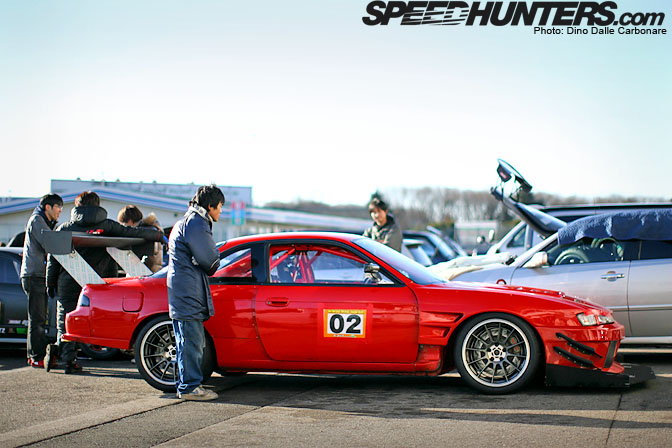 And speaking of getting close, Horikoshi-san in his Exceed Moat S14 came only a smidgeon away from nailing that 55-second lap he's been trying to shoot for this season.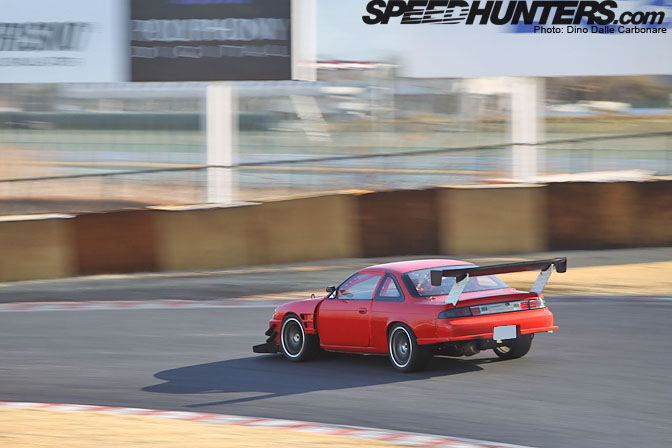 The best he could do was a 56"069. If maybe the track hadn't been quite so cold…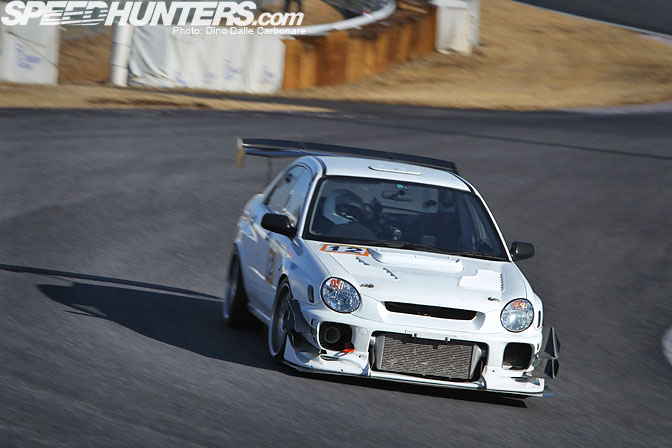 A look at the Aqua GDB in action as it enters the in-field hairpin…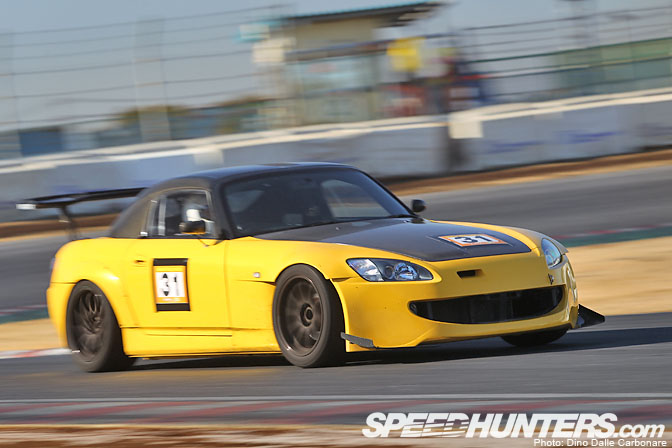 …and the happy-faced AP1 from Part 1. Out of three S2000 present this was the fastest with a 1'01"443…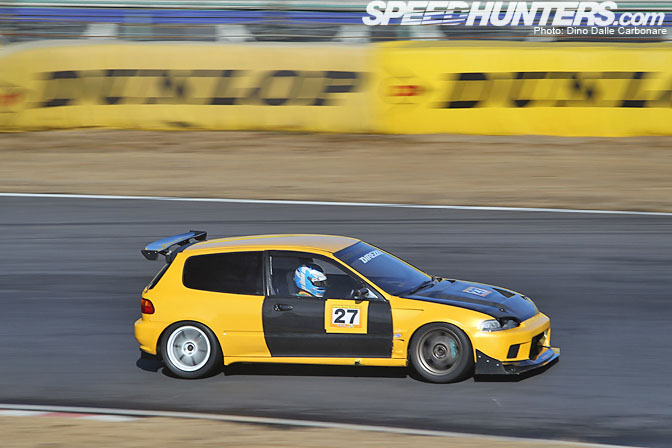 …but still not quite as fast as this featherweight EG6 Civic, the second fastest Honda of the day lapping in 1'01"137, a split second behind the G-Work Omega EG6 which managed a 1'00"826.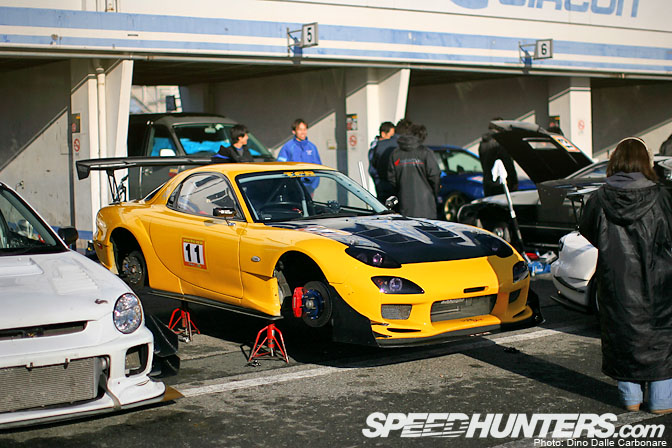 As we saw in Part 1 there were plenty of rotaries present and this TFR-built FD got a time of 1'01"001…no it's not binary code!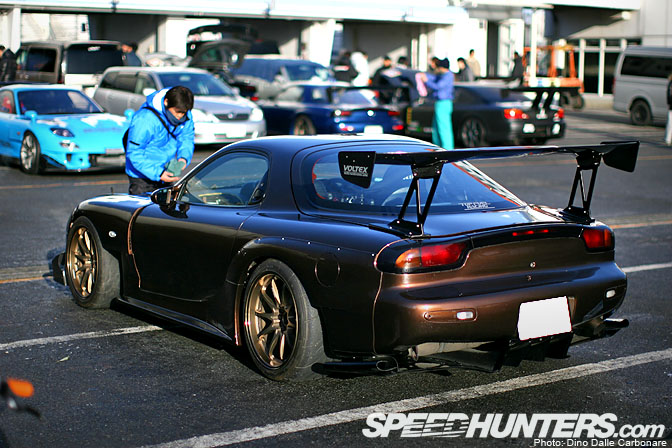 Here is a rear view look of the brown FD I was raving about in the previous post. Looks very dark when the sun isn't hitting it.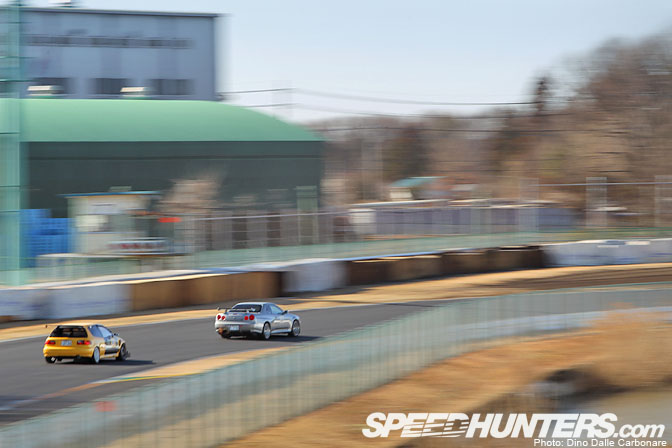 The stripped out EG6 chasing a BNR34…run Godzilla run!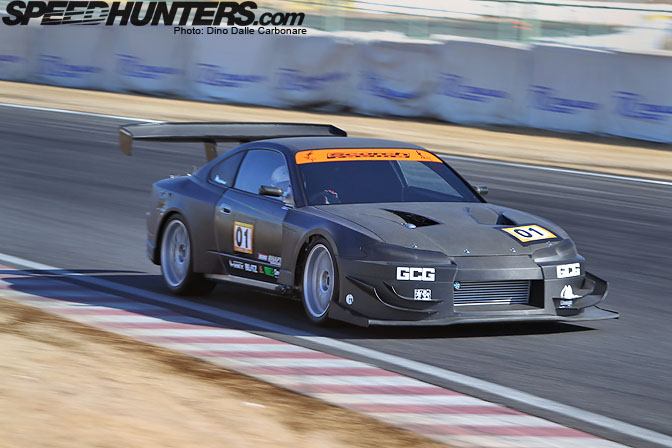 The time for Suzuki-san's attempt came towards the end of the session. After a gentle warm up lap, he went for it recording a 56"602, and as he passed the start/finish line he kept his foot planted and began his second flying lap. I grabbed this picture as he was blasting towards the hairpin, right before he got hard on the brakes. A few seconds after he powered out of the corner however a big bang was heard…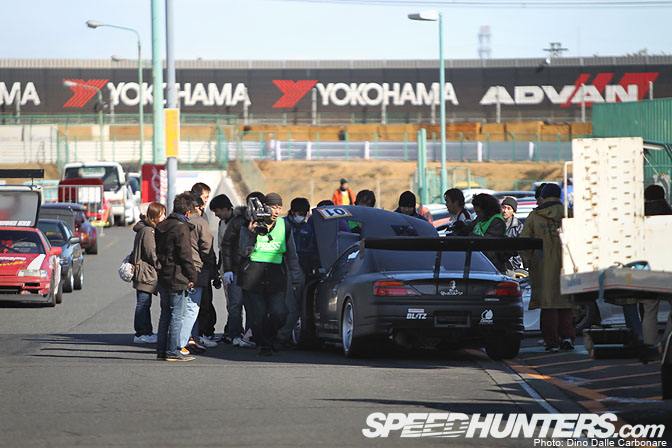 …and he immediately came back into the paddock. It wasn't looking good. Everyone rushed to see what had happened, including he Video Option crew who have now began to cover the BE-Circuit events.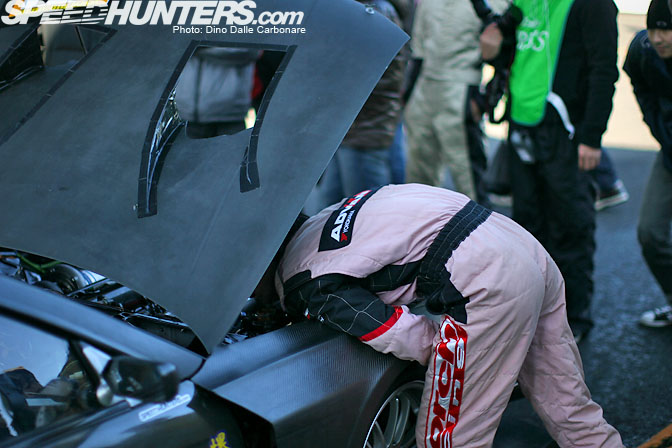 After taking a quick look under the hood it was obvious the SR had blown itself to pieces, looking like a snapped connecting rod.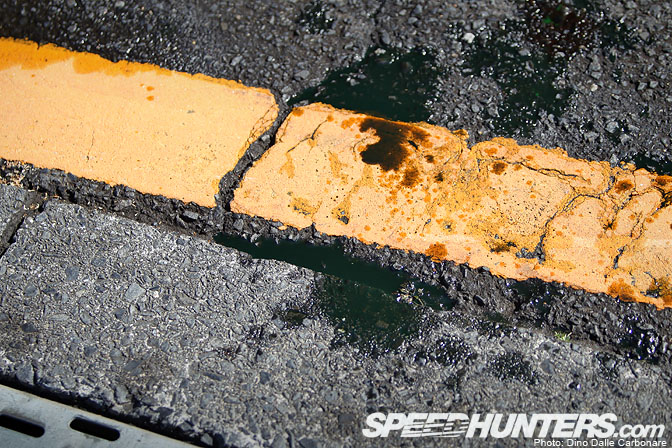 When the car was pushed back a little, the puddle of coolant and oil was further evidence of the damage.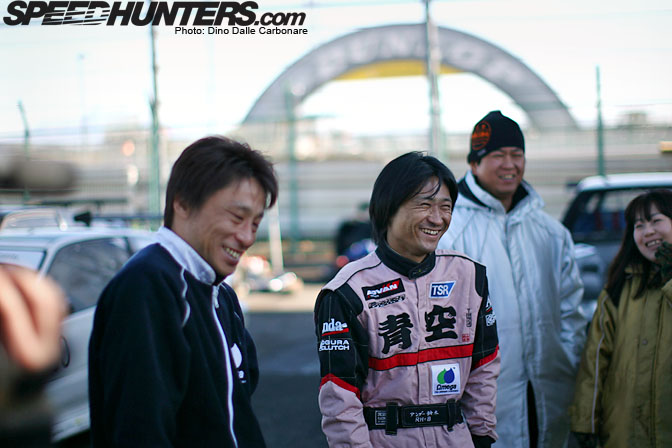 After a few minutes pondering over the engine Suzuki-san and Takemura-san didn't look too bothered, the engine will be rebuilt immediately…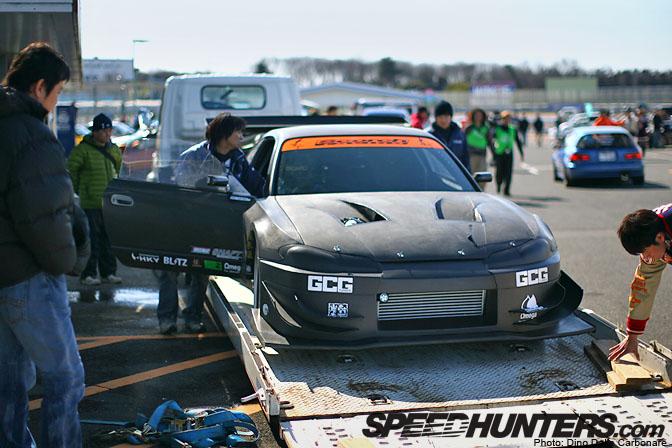 …and the car set-up and ready to head to Australia in August for the second round of the WTAC.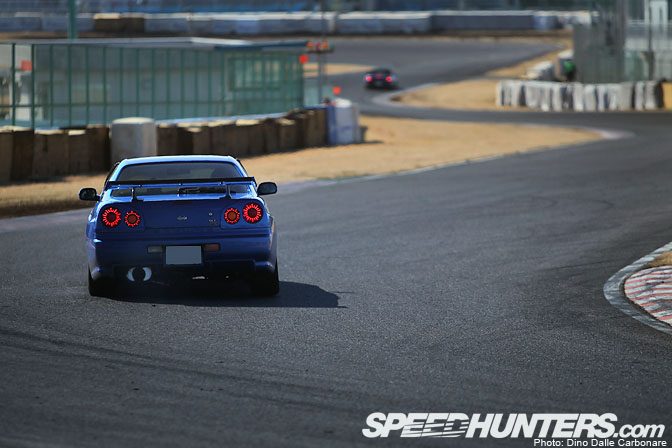 The action continued until the event ended at 11 am, the last groups getting a chance to better their times.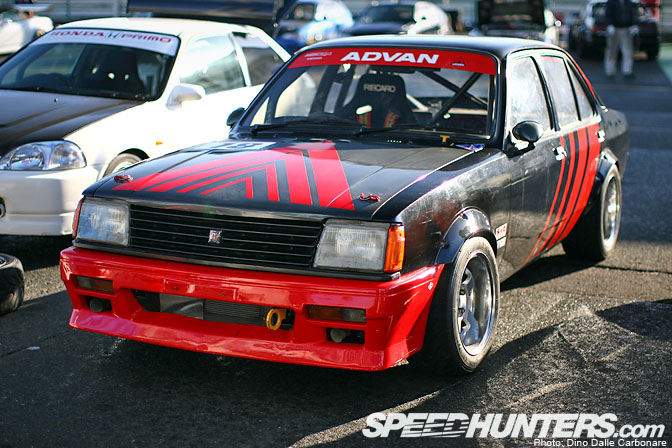 Meanwhile the cars parked up for the M-One soukoukai were getting ready…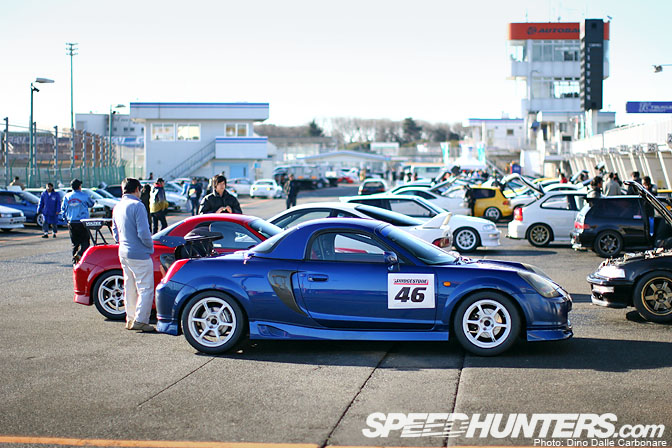 …their side of the paddock brimmed full with circuit-prepped rides.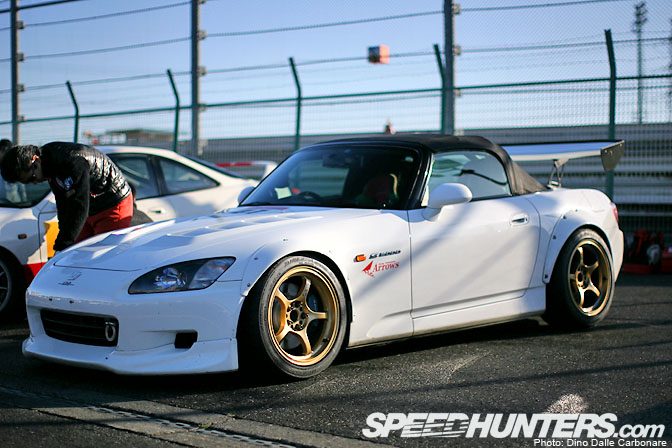 S2000 with riveted-on overfenders, so perfect on so many levels.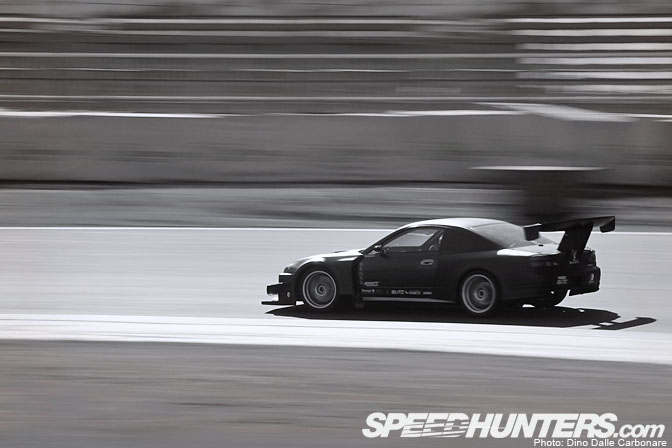 There is still much I want to show from Tsukuba, so I think I will compile another gallery for you all to enjoy. 
Battle Evome in Tsukuba – Part 1
-Dino Dalle Carbonare