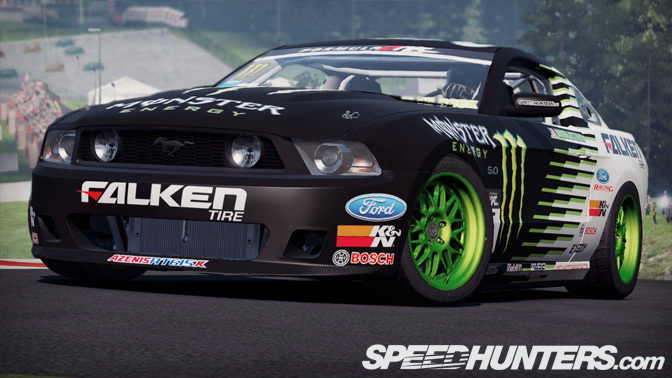 As some of you may know, I was very involved in the original Need For Speed SHIFT and this year I had the amazing opportunity to increase my involvement for the release of SHIFT 2 UNLEASHED.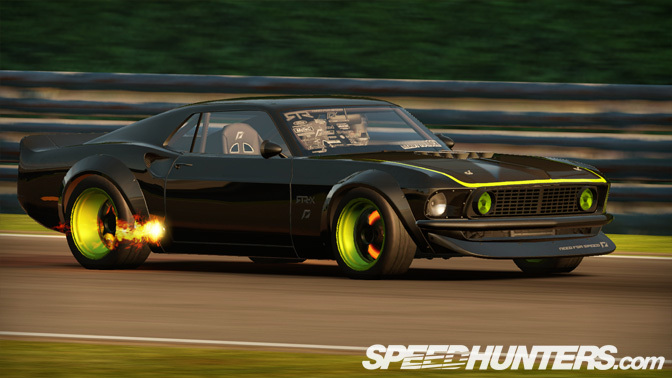 I'm a frequent Sim player, and I truly believe that having a proper virtual driving experience translates to a shorter learning curve when the opportunity arrives to hit the track in real life.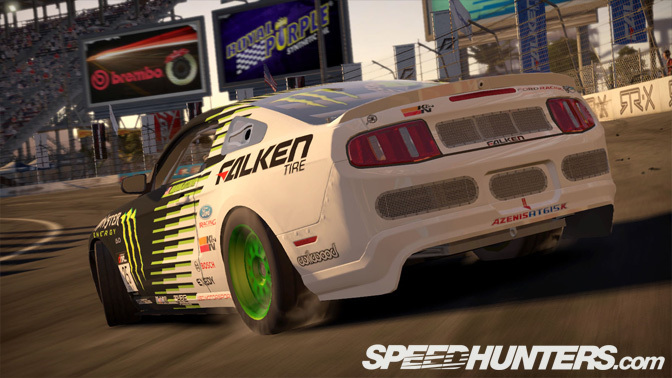 When I first played a beta of the original SHIFT game, I had a few sheets of notes and changes that I felt needed to be made. The original SHIFT was a great game overall, but only some of my suggestions could be implemented into it.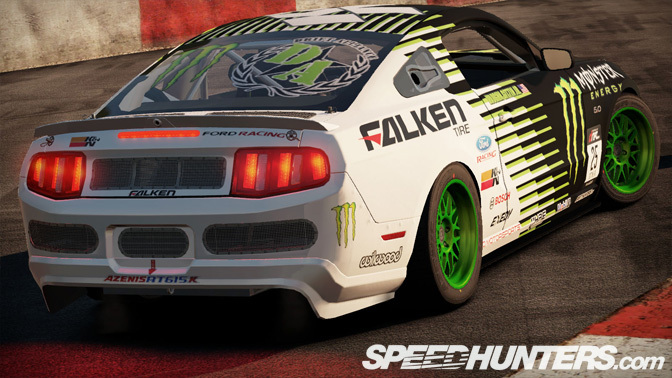 I am very excited to announce that the team has implemented many of my suggestions and I'm hoping everyone is pumped on the new features.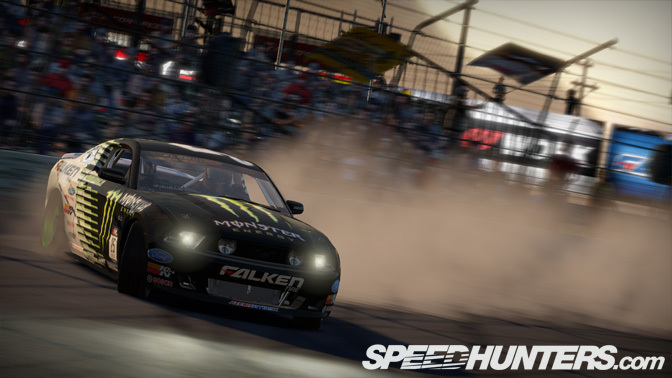 I can finally share with you some of the things I've been keeping under my hat for the past year or so. As you can see from the screen grabs (and previous related posts), it is very hard to tell you are looking at a video game. The graphics are simply unbelievable. In this shot you can see how the smoke is much more realistic now.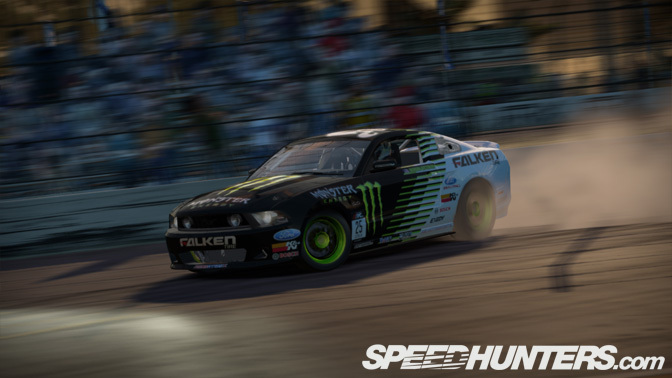 The game's engineers and artists have done an incredible job with replicating my Formula Drift Championship winning Monster Energy Falken Tire Ford Mustang into the game. Not only does it look the part, but it's handling and throttle response are pretty much as crazy in-game as it is in real life. All players will have the opportunity to have my competition car in their garage and flog it, as it's the "Boss" car for the drift element of the game.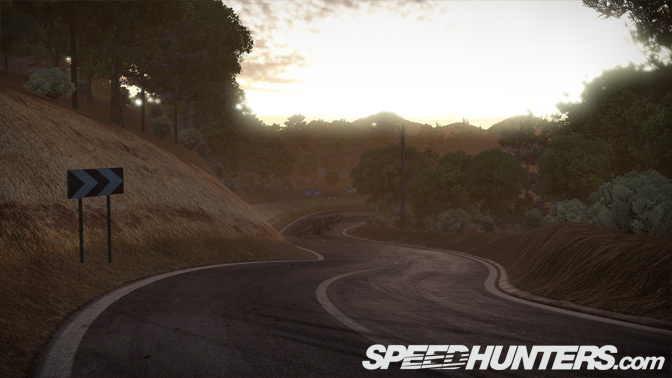 There have been a lot of changes to Drifting in the game. We really focused on overall fun factor! With fun in mind, we swayed away from professional drifting competitions and tandem battles, instead concentrating on just going out and having the track to yourself to get crazy on. You can hotlap any track in the game as much as you want without the annoyance of being restarted just when you start getting in the groove. I expect everyone to be thrilled with the refined drift feel and how fun it is, even for the first time players.  As you can see from the image above, the Ebisu touge course returns. How can you have drifting in a game without Ebisu Touge?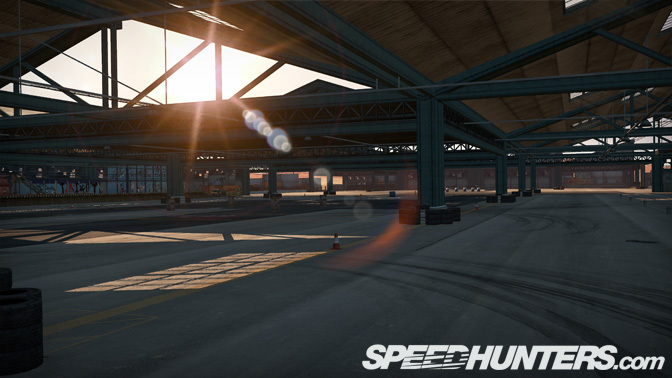 There's also an all new "drift park" called the Nevada Freight Depot. I really pushed hard for an area where players can get familiar with their cars and learn the dynamics of drifting with very little boundaries. This ended up being a perfect place to learn and once you get the hang of drifting, it is a great place to go and freestyle and just have some fun! Hopefully we will have a real-life drift park in the future here in the States!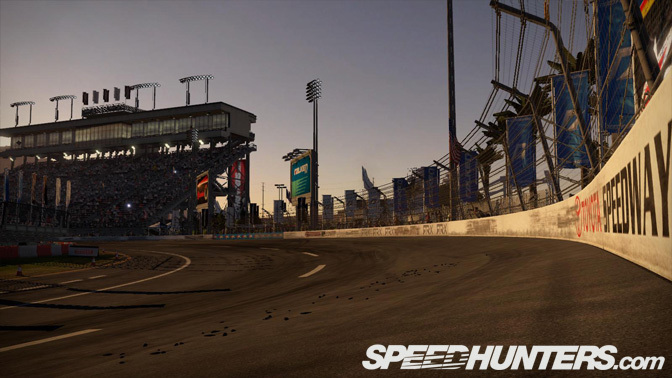 Many of you will recognize this. That's right, you can now tackle Irwindale Speedway. This track is such a special place for me personally and for drifting worldwide.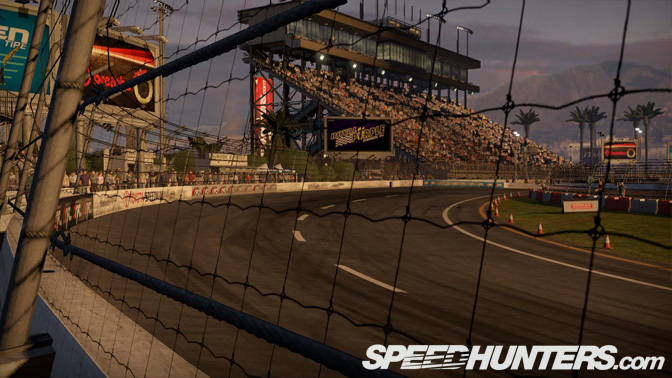 I was so pumped to see it in-game for the first time. Doesn't it just look so crazy? If I didn't know, I wouldn't be sure if Iw as looking at a real picture or not.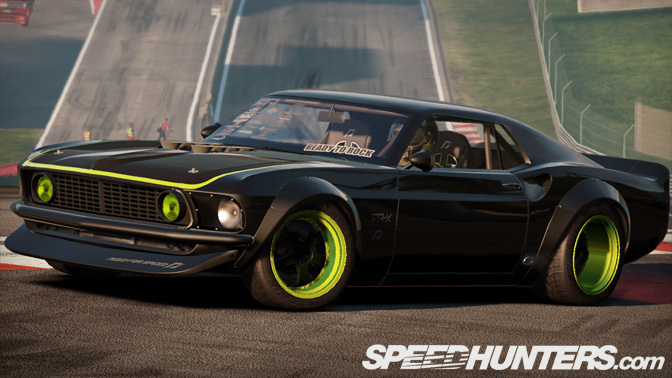 Many of you have followed the build of the Team Need for Speed RTR-X from day one. To see it and play it in-game for me is simply surreal. The RTR-X is the "Boss" car in the Muscle component of the game and everyone will have the opportunity to get behind the wheel. Just please, don't scratch the paint!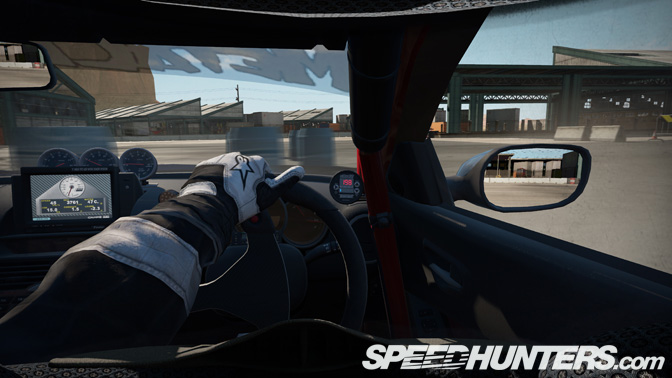 Speaking of being behind the wheel, the team has put so much effort into giving a true driving experience. The addition of the helmet cam is really something special. You feel and see everything in a first-person view…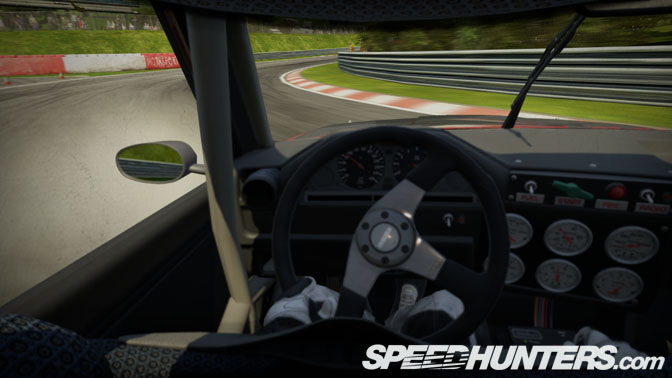 …Which is particularly important in drifting. With helmet-cam you're looking out of the side window when you are at deep angle just like you would in a real car. And while racing, your point of view shifts to the apexes ahead. Under braking you really get a sense of the forces, with your head getting pulled forward. The sense of speed the team has been able to make a player feel truly is incredible.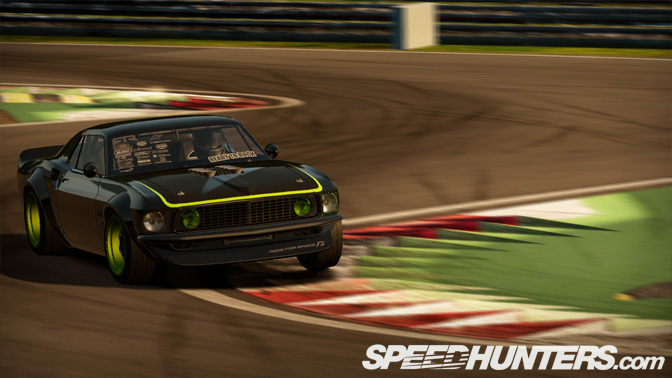 SHIFT 2 UNLEASHED is a raw driving experience that sparks all of your senses. It is NOT just another sterile "driving simulator". I guarantee in many occasions it will have you moving around in your seat – and flinching – like no other driving game has.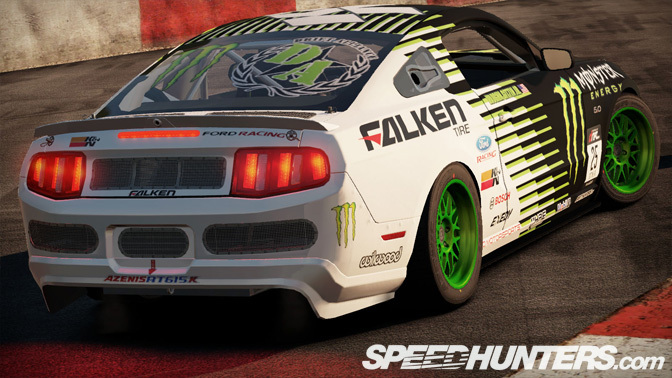 Aside from my cars being in-game and my personal contributions to physics and other elements of the game, my person has now been immortalized in-game. I am honored that the SHIFT 2 Unleashed team decided to make me one of the main characters in the game.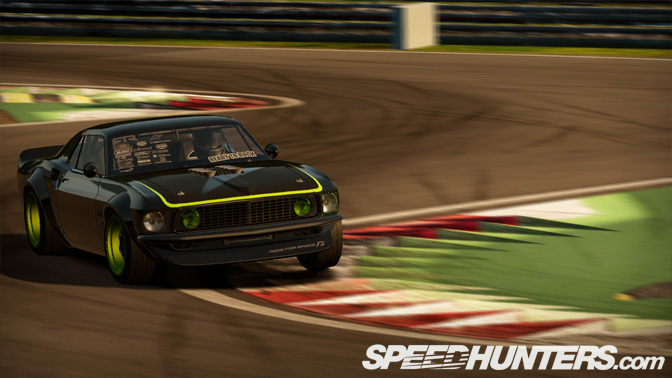 I am each player's friend and coach in the game, so there was a lot going on behind the scenes over the past few months. I got to work with some very cool creative people during the process, some of which you know such as Rod Chong and Will Roegge.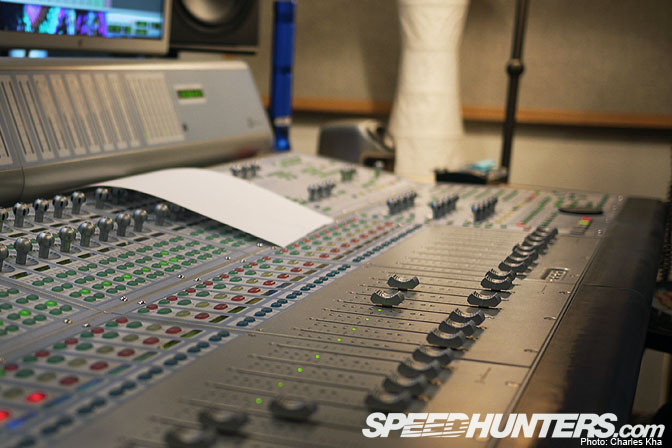 I also spent a lot of time in recording studios, working with people like Charles Deenan. Thanks Charles for bringing out a talent in me that I did not know I had!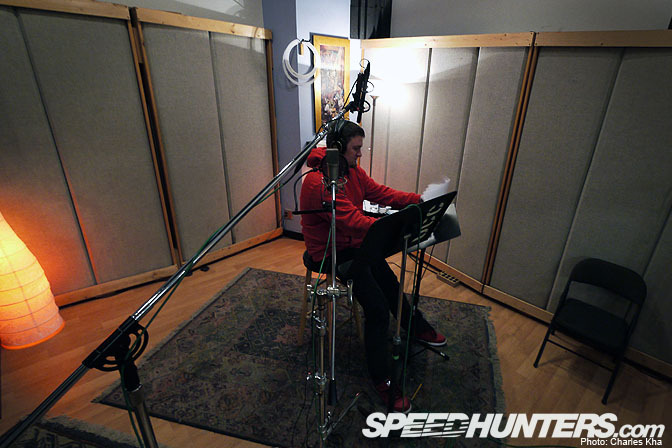 Not only am I in the player's corner throughout the game, but I also work with players to teach them how to drift during the drift tutorial, another thing I really pushed hard to get in-game. All players go through the fun tutorial prior to their first drift challenges in-game.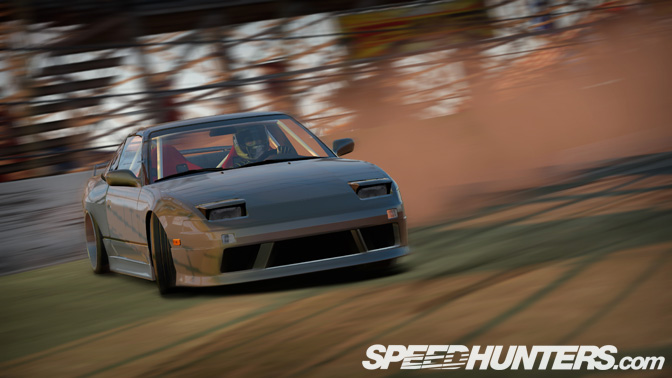 We start out in the Nevada Freight depot in a special 240SX that we at Drift Alliance built for the player. I personally instruct the player just as I would in real life by starting out with large drift donuts, then moving into figure eights, then moving to high speed manjis.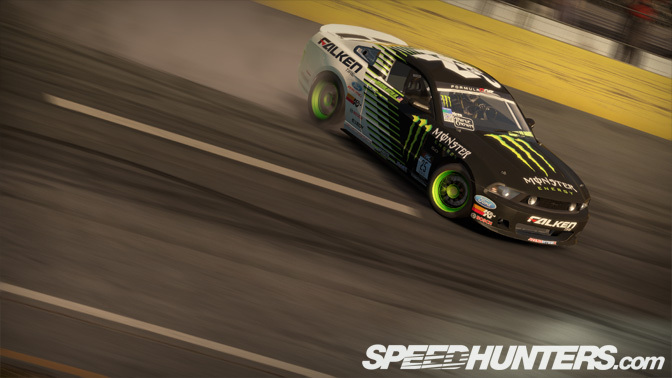 Working on this game has been a true project of passion for me. I am very excited for the world to have to opportunity to get behind the wheel of my cars virtually. Who knows, it could turn into reality for someone one day!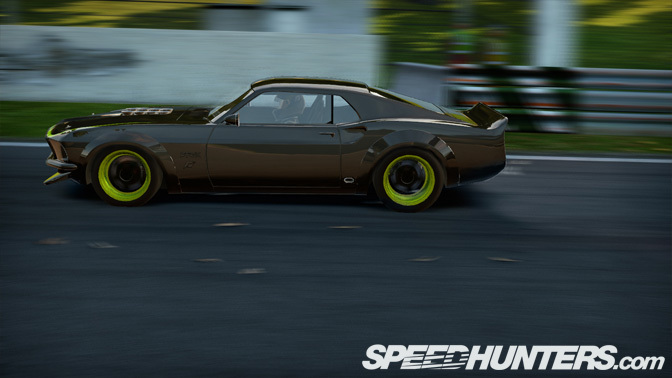 I sincerely hope everyone enjoys SHIFT 2 UNLEASHED. The team has put a lot of blood, sweat and tears behind each element of the game!  
- Vaughn Gittin Jr.