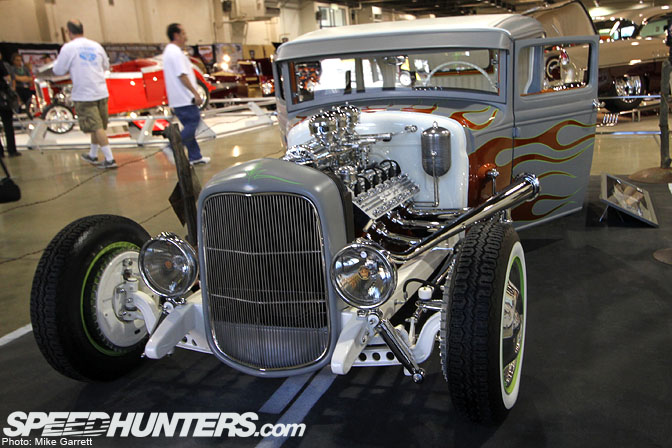 Yesterday I shared the wildly cool "Van Go" with you guys, now I want to spotlight one more car that caught my eye at the Grand National Roadster Show – a 1930 Ford Model A Coupe powered by a Lincoln V12.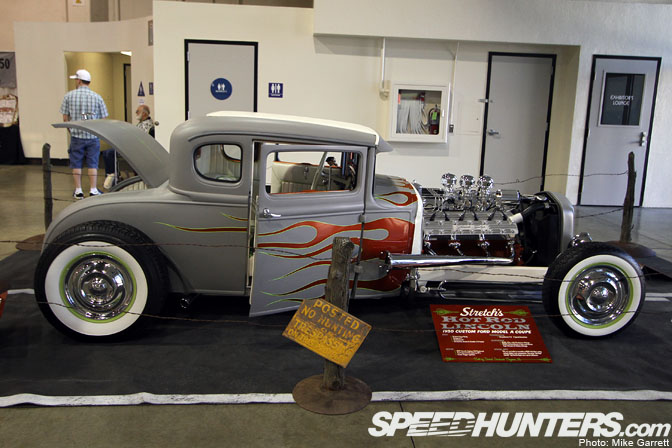 Before I even got a close look at the engine compartment, the Model A stood out with its period looks.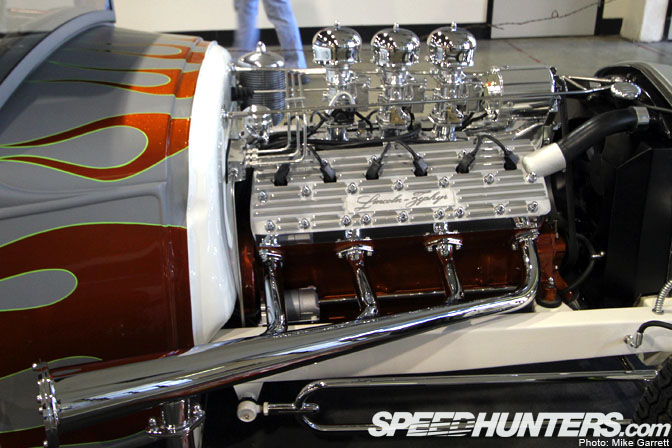 Then I saw the power unit. It's a flathead V12 out of a 1947 Lincoln Zephyr, fuel injected with Stromberg 97's. The entire build was inspired by the song "Hot Rod Lincoln" by Charlie Ryan.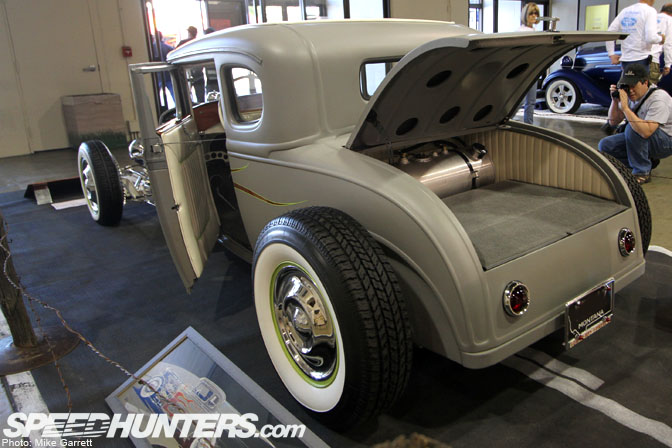 The Model A itself has an original steel body that's been chopped by four inches and channeled by eight, with a stretched frame.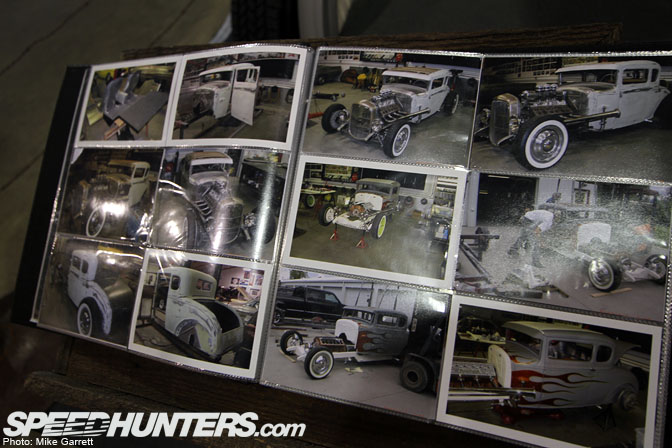 There was a photo album full of build pics to flip through. It's always crazy to watch a car like this come together. The Model A made the trip to the GNRS all the way from Montana.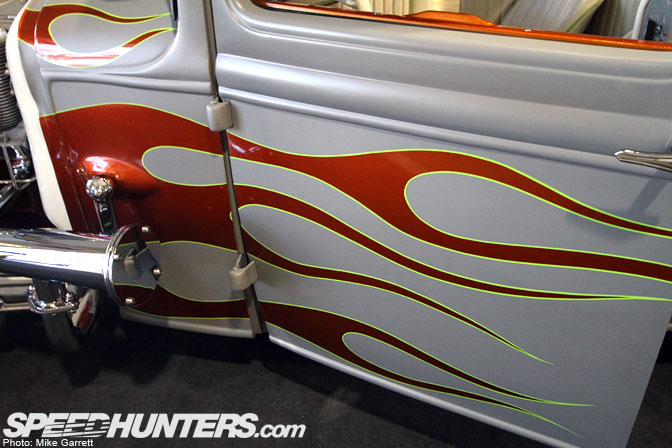 Dark orange flames on flat gray bodywork. Nice combo.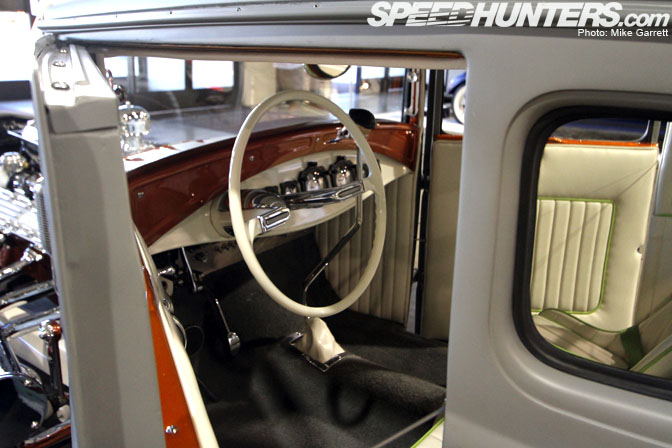 Here's a look inside the cockpit. That tall shift lever feeds into a T5 5-speed. It's got overdrive, just won't stall…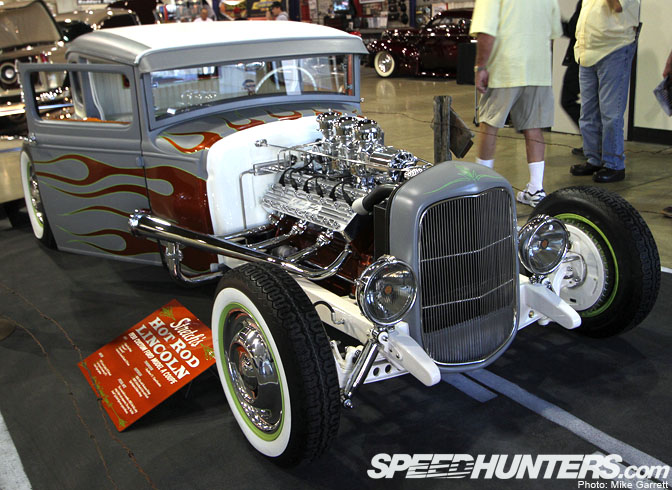 Every year there are dozens and dozens of incredible hot rods at the GNRS, but with its unique engine choice and spot-on styling this one gets my pick.
-Mike Garrett