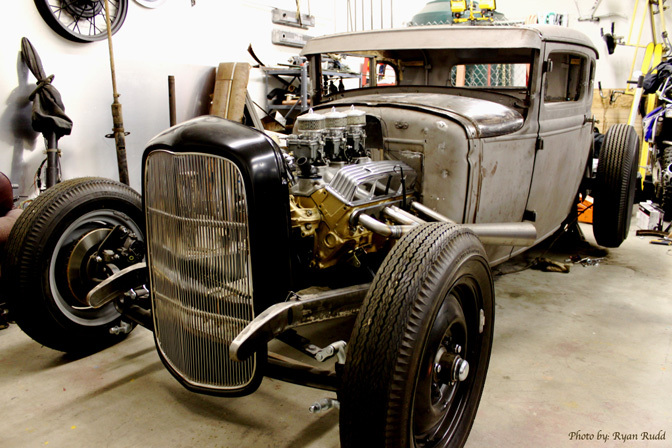 This 1930 five window Ford Model A sat in a field for over 40 years in Snowville, Utah before Wayne Hami set his eyes on it. When he went to purchase the car, the previous owner pulled it out with a chain and a tractor. That resulted with the c pillar tearing straight off the car! Fresh from the field, the Model A was a rusted body with no doors, trunk, or glass.
Wayne found most of the body parts from swap meets, like the re-manufactured 32 ford grill.2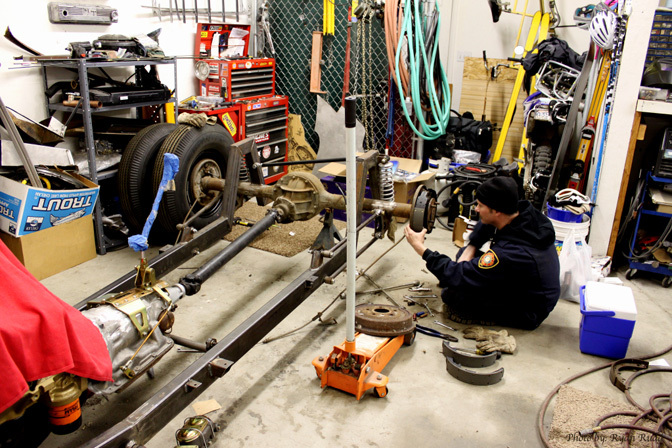 Wayne custom built the 2×4 steel frame with its 20-inch kick in the rear so the body sits lower. He used a Ford nine-inch rear end with four-link suspension, coil overs and a panhard bar. For the front, Wayne used a Super Bell four-inch drop front axle with a standard buggy springs and a 1936 Ford split wishbone.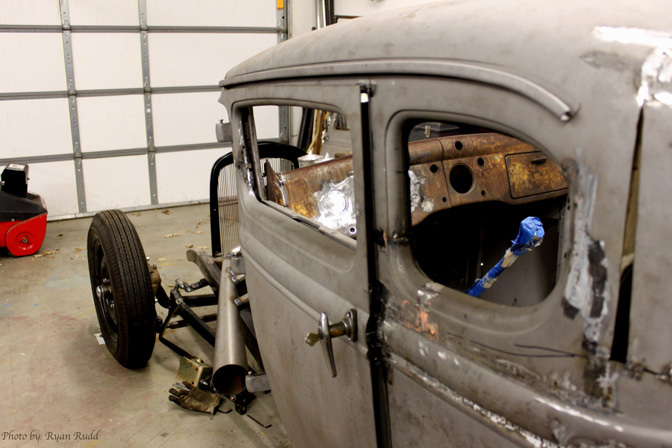 Wayne dropped the body five inches then channeled another five inches for a significantly lower ride and roof height.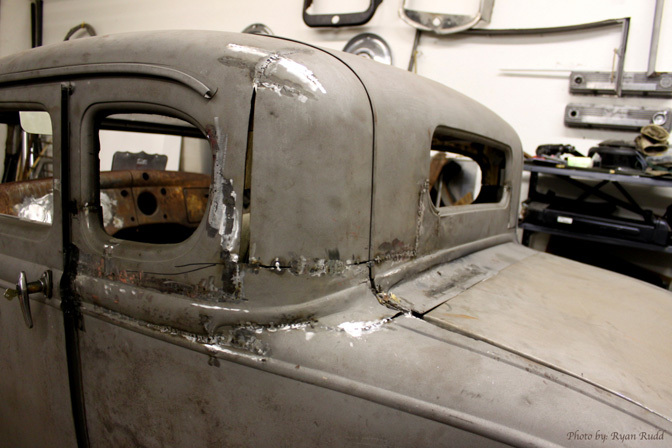 The roof was, of course, chopped for that classic look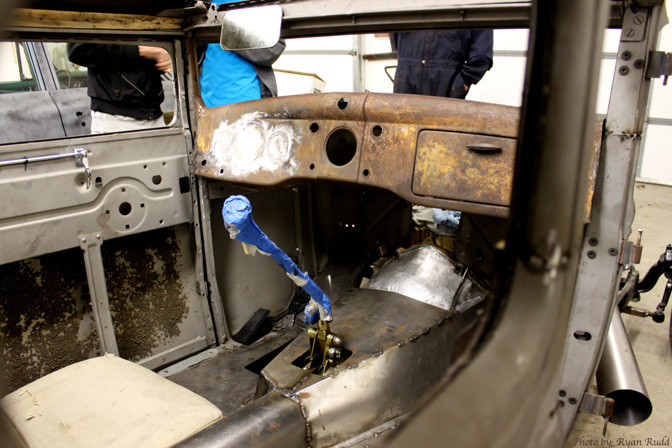 Wayne fitted the interior with a 1936 Ford dash and military spec Humvee seats.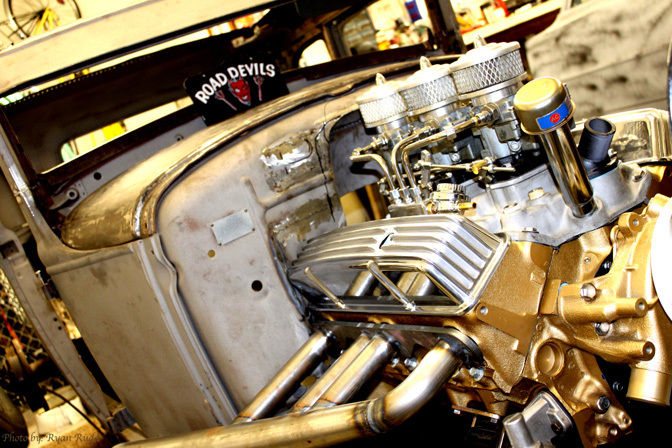 Seeing how the car came with almost thing, including the engine, Wayne chose the Chevy 350 as the car's power plant. The engine is beefed up with a Voodoo Lunati cam, flat top pistons and is running a Turbo 350 automatic transmission so his wife can also drive it. How sweet of him.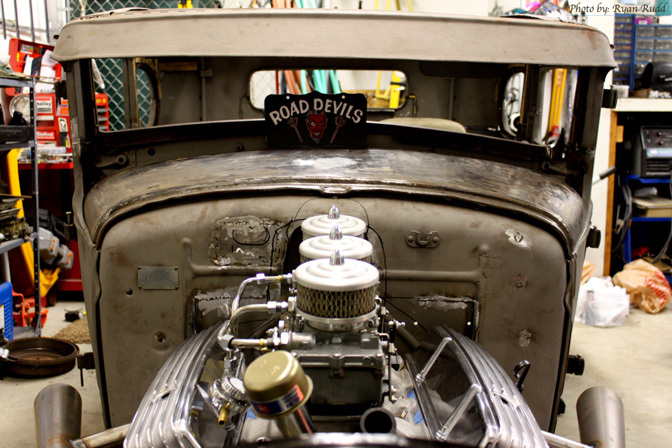 Wayne chose the Offenhauser tri-power intake manifold with a set of three two-barrel Carter carburetors which produce a good amount of power and gives it that classic look and sound.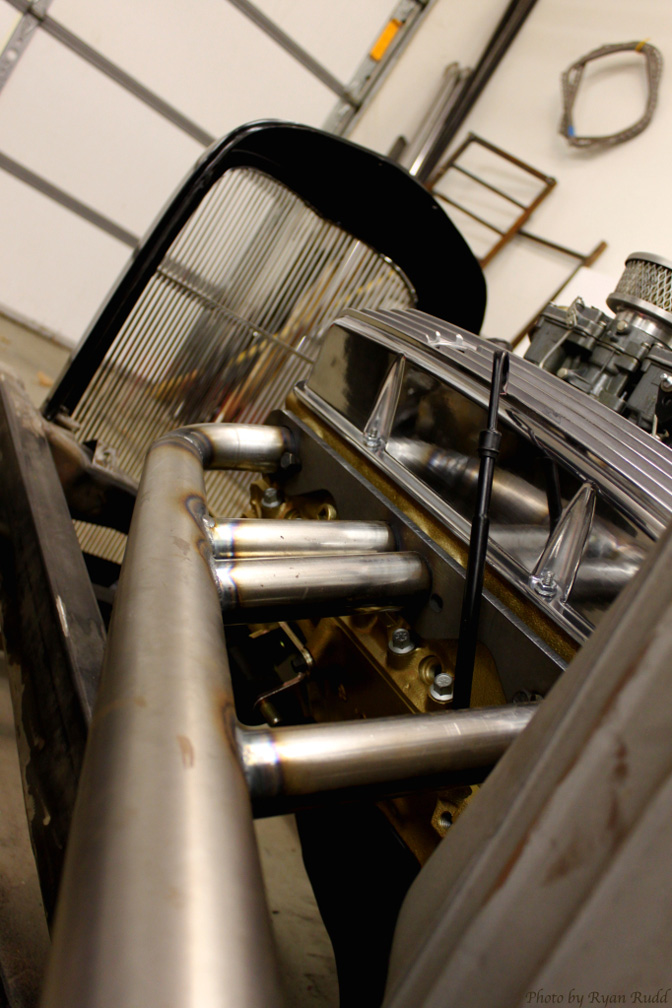 The Chevy 350 features a custom build sat flat header.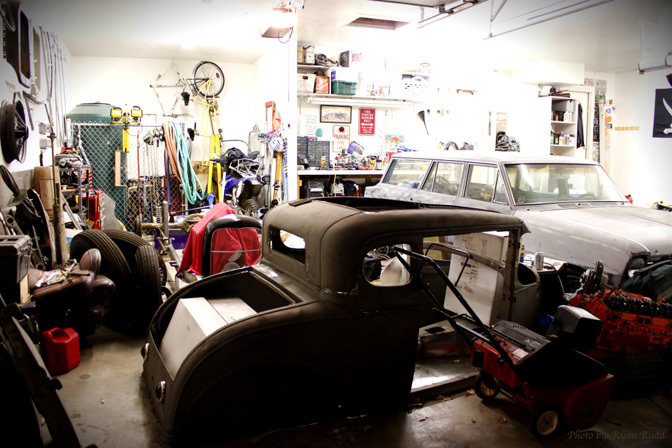 Wayne had a plan for this Model A, a salty plan, but a plan nonetheless. He plans to run this car at the Bonneville Speedweek later year. Though he's not chasing any records, the simple act of actually building a car then running it at Bonneville is quite a feat in itself.
We hope to see it run on the Salt in August and shoot a full feature on the completed car then! Best of luck, Wayne.
Thank you Ryan Rudd for supplying the photos!
-Linhbergh