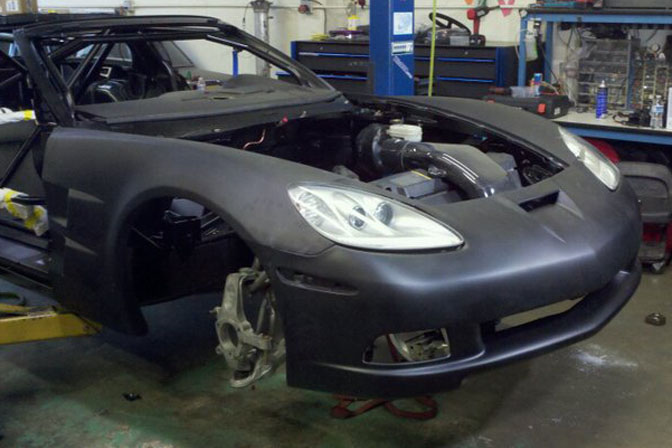 As we kick off Builds Month, I thought I'd quickly share a build that I've been following online for a weeks now. Blu808, the team responsible for Conrad Grunewald's drift Camaro is hard at work on a second Formula Drift car for 2011 – a C6 Corvette that will be piloted by Luke Lonberger.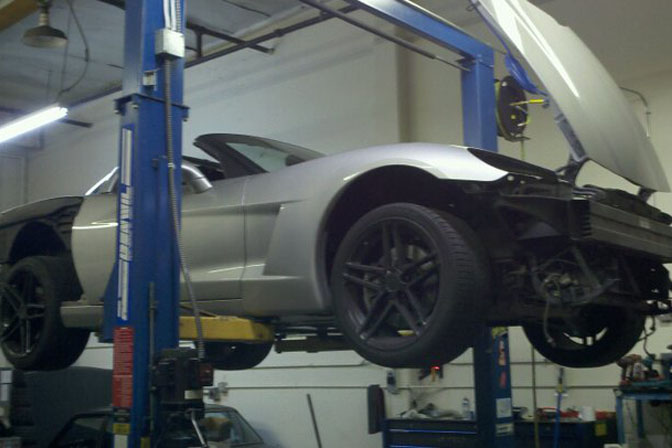 There's a pretty extensive build thread happening right now over at Drifting.com that's being updated regularly. Here's a shot of the base vehicle. Because of the Formula Drift rulebook, the aluminum chassis Z06 had to ruled out in favor of a standard model '05 C6.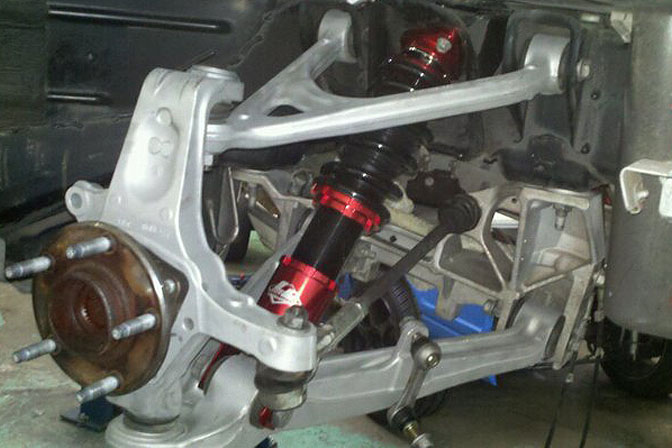 Here's a look at the suspension coming together. Blu808 is teaming up with Corvette specialists LG Motorsports for this build, and seeing LG's experience in World Challenge and ALMS, this should be a very capable vehicle.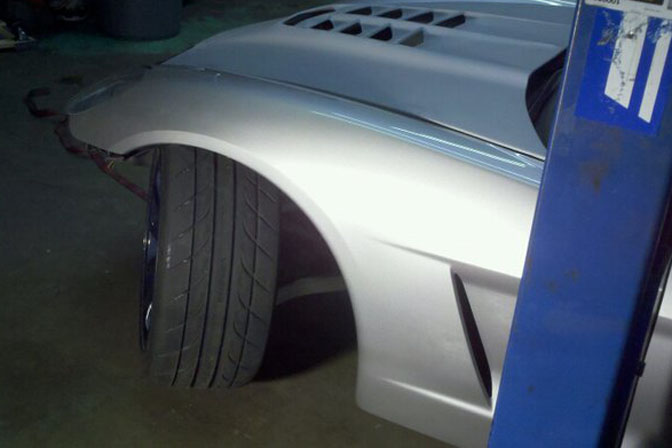 The steering angle looks nuts!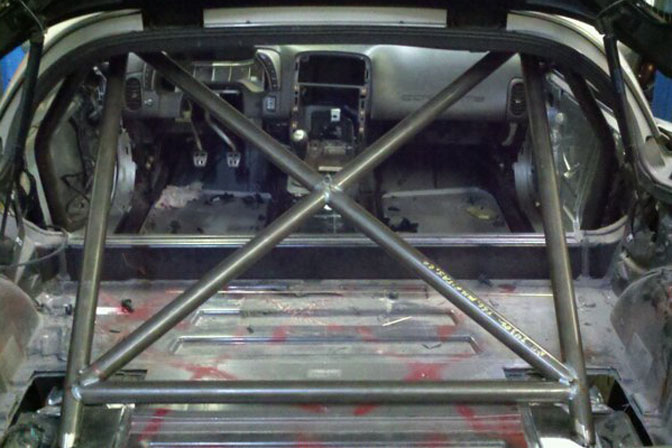 Here's a look inside showing the progress on the cage.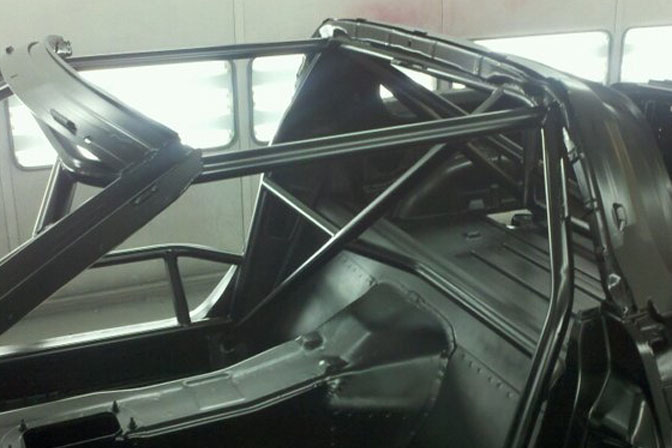 And later, the chassis after spending time in the paint booth.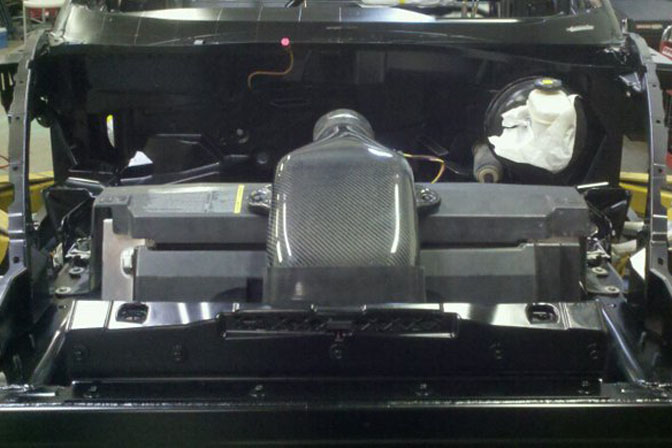 Here's the engine bay being prepped. For now you can see the carbon air box, but they haven't posted details on the engine setup yet. I'm sure it will be pretty wild.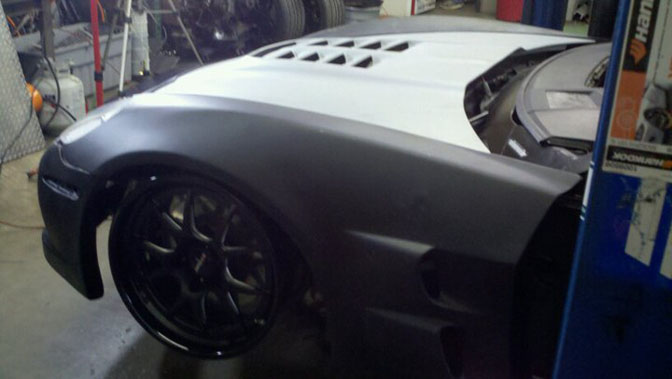 Exterior-wise, the car is using lots of LG's competition-spec body parts. The idea of C6 drift car styled like an ALMS or World Challenge machine sounds pretty cool doesn't it?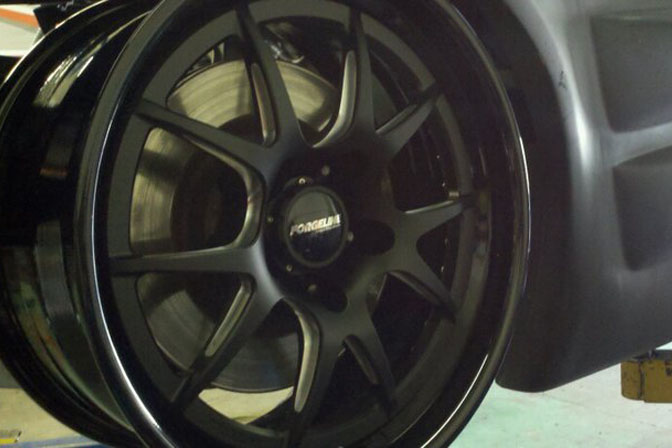 A peek at the black Forgeline wheels.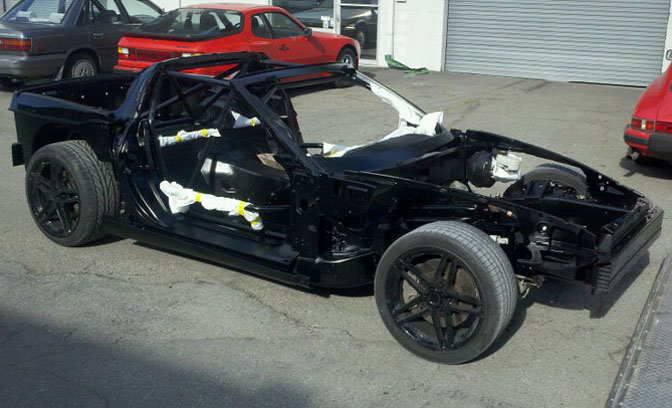 I'm pretty excited to see what the finished car looks like at Long Beach in April. From the looks of it, this will be one of the biggest new FD cars of 2011.
For more, check out the detailed build thread at Drifting.com, or Blu808.com.
-Mike Garrett