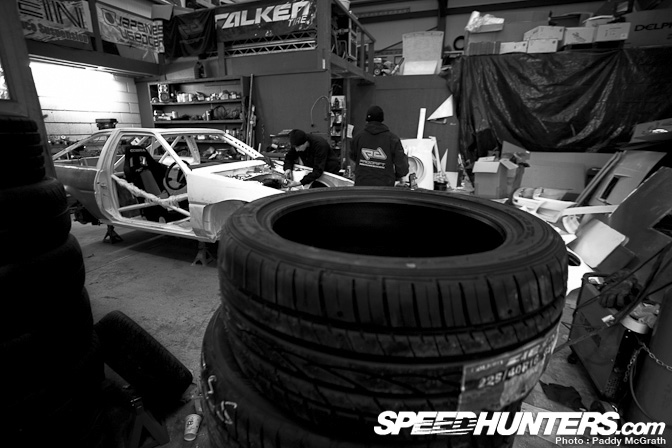 Back once again and our Falken Tires have arrived for testing! It feels pretty good to be at this stage as we know we're getting close to finally driving this beast.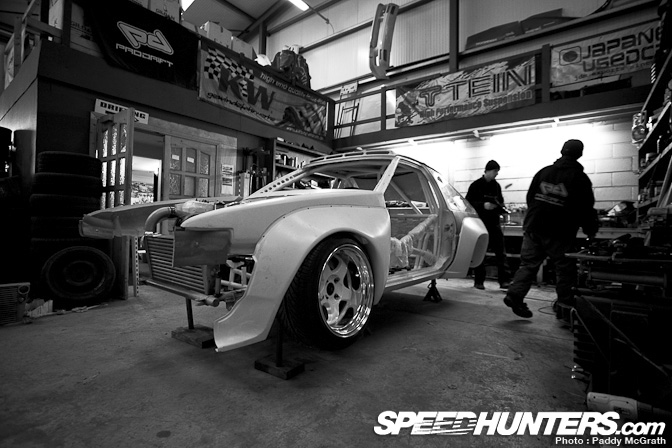 We are also at the stage of getting the aero fitted. Our Work Meister S1s' are gone for powder coating but we have kept one behind for mocking up the aero fitment.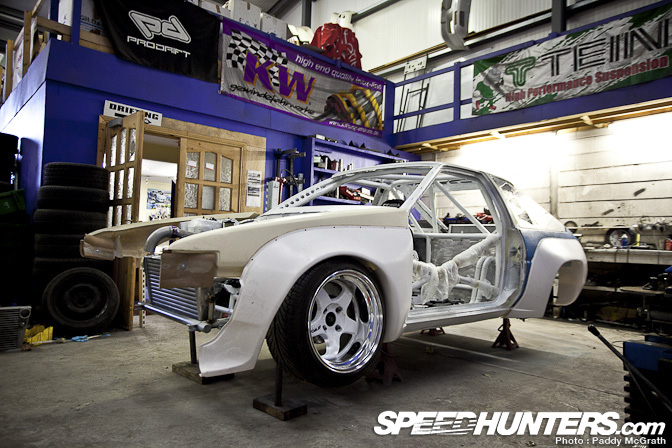 All the aero parts are produced by us and available at www.mcnsport.com. The N3 aero kit is making this one of the widest AE86's in the world.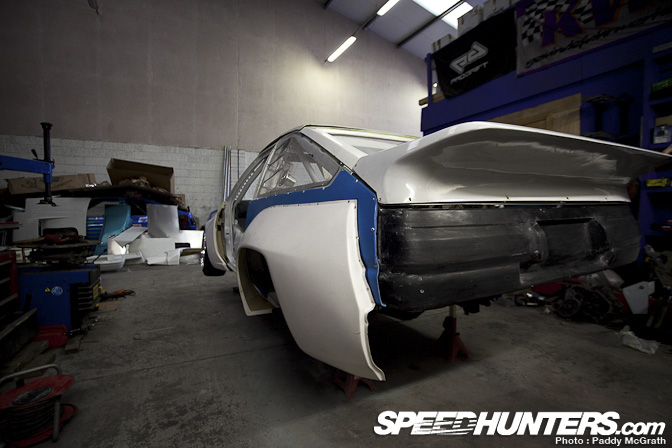 And man it is wide! The larger rear spoiler will suit the car much better than the regular spoiler because of how extreme and wide the car has become.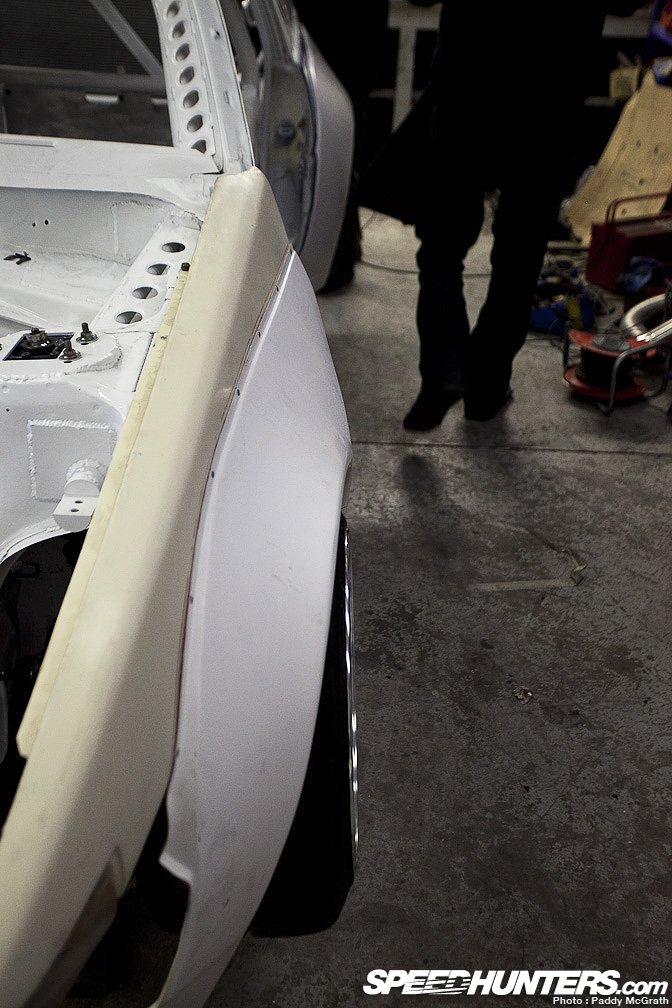 Crazy wide! I can't wait to get this out in the daylight and admire the stance.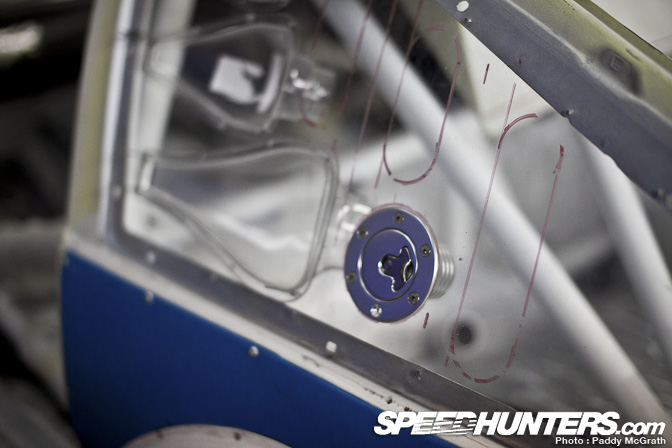 The quarter windows are polycarbonate and have three ducts per side to take air to the rear mounted radiator during forward motion. The three vertical slots that are marked out but not cut are for taking in air when the car is sideways.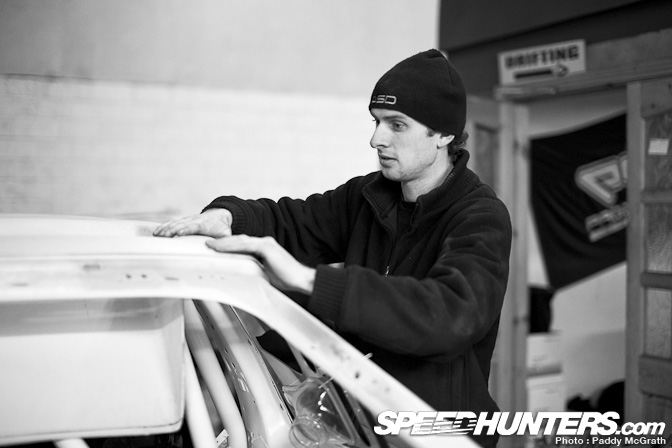 Here I am trying to get the roof in place for Paddy's pics. He caught me out with that one !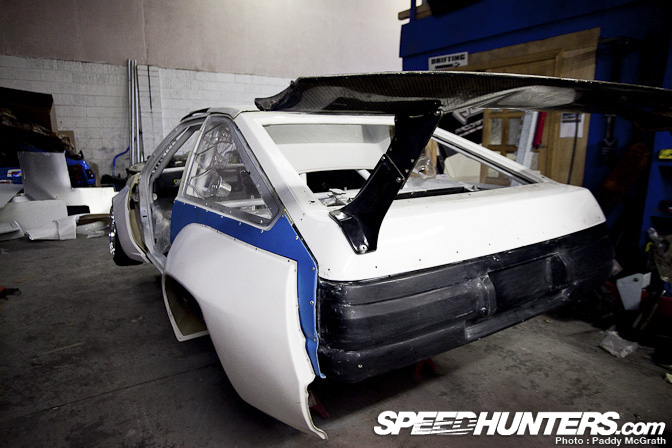 With the rear spoiler removed you can see how the GT Wing mounts. The spoiler will be slotted and place over the mount so the wing stays come neatly out of the spoiler with no visable mounts.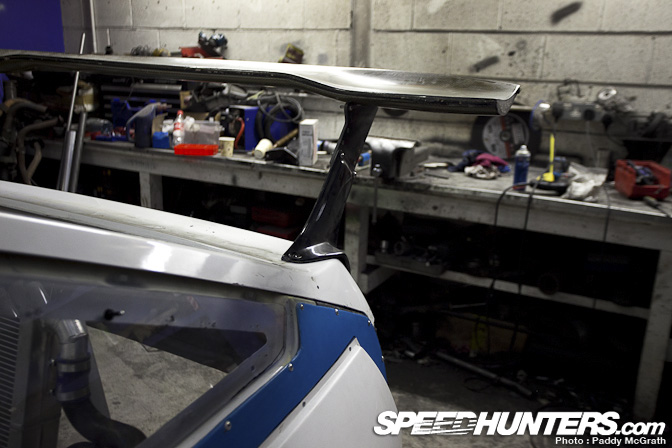 The wing should be plenty wide enough to compliment the N3 aero.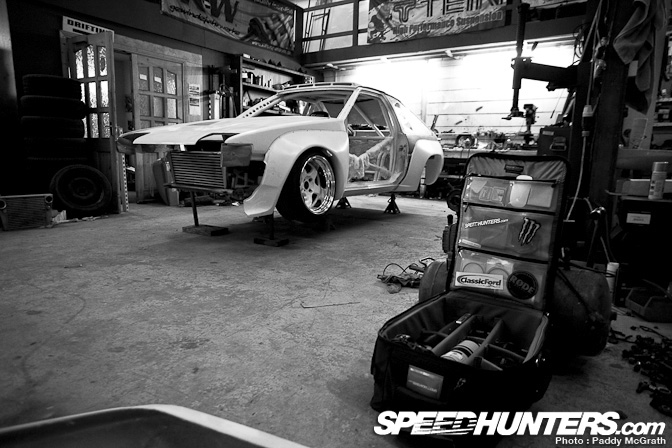 And here we have a shot of Paddy's camera bag complete with handy pockets for stickers, lenses etc LOL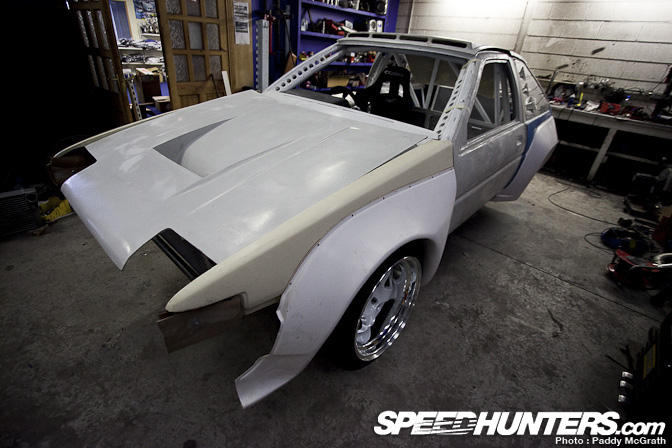 Here is the bonnet / hood we are using and the FRP door in place.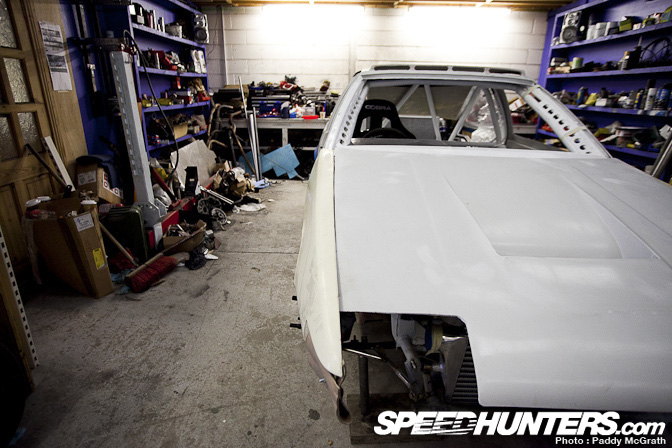 This is a shot without the N3 overfenders on …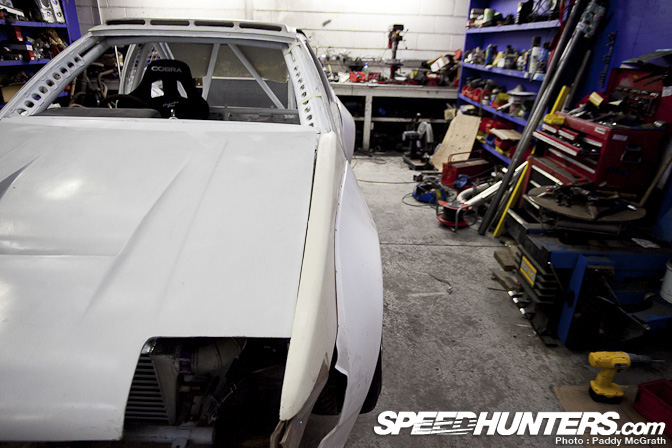 … and here we are with them in place. This car will have a lot of presence.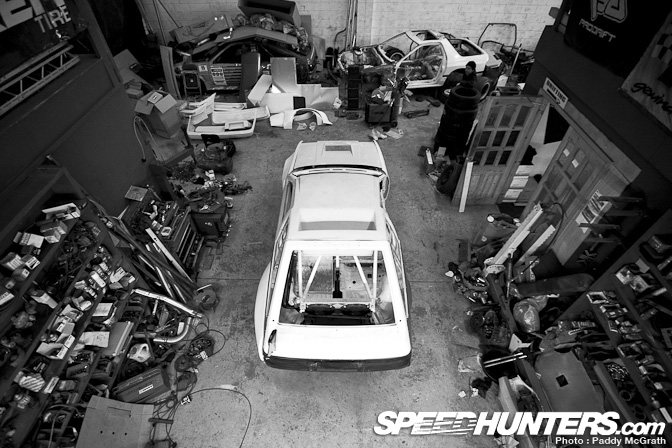 Oh Lord, can someone from Need for Speed please call and tidy up as we dont have time !?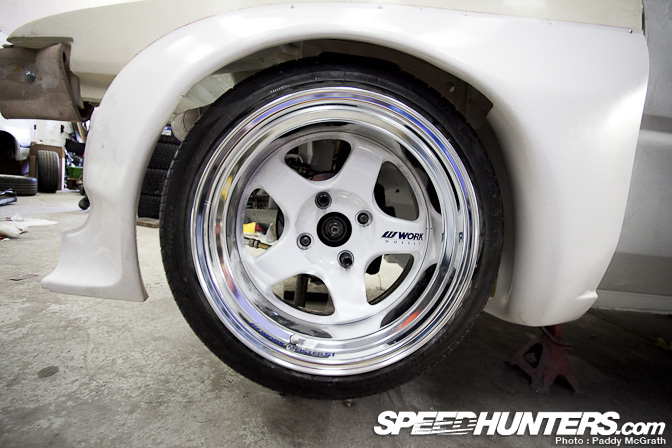 It had to be Work Meisters for me on this project. They are such a timeless wheel and look great on old skool as well as modern machines.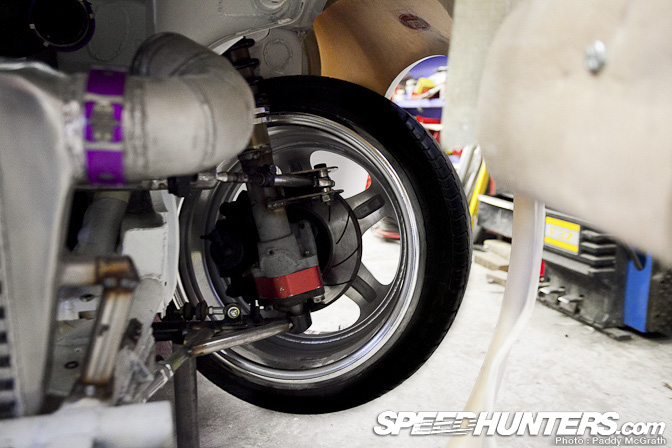 Got lock ?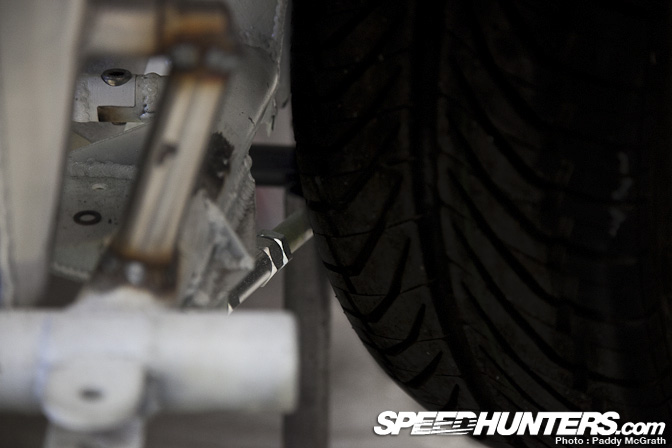 You can see why the custom A arms had to be made, even with the tension rod moved inwards the wheel still gets very close.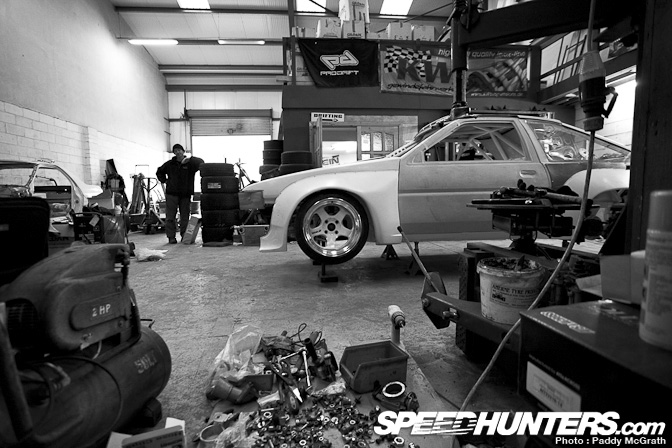 Right well that is it for another update. I don't know where we will be when we update you again, but hopefully we will be making noise …
-
D-Mac