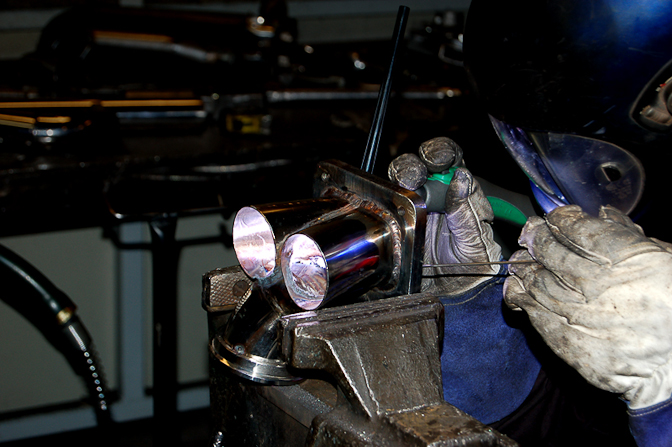 Here is a quick update for you guys on the Need for Speed D-Mac '86. Our mock up exhaust manifold has been sent to Martelius exhausts in Finland along with our front and rear coolant pipes to be ceramic coated. Here is a shot of the new Martelius manifold being welded in Finland.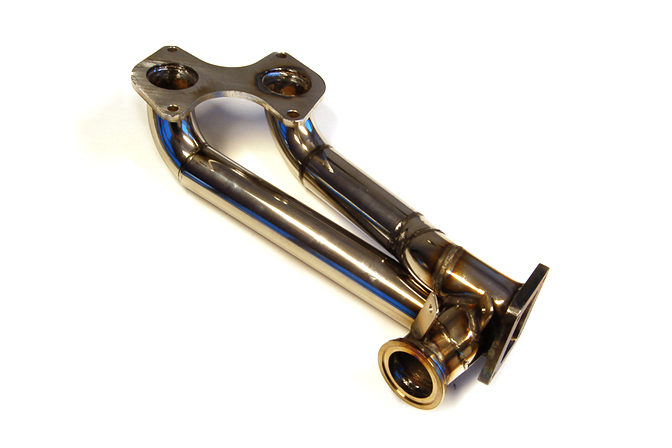 And here is the finished product. I think you'll agree they have done a great job and the new manifold will be at MCNSPORT HQ very shortly for final fitment.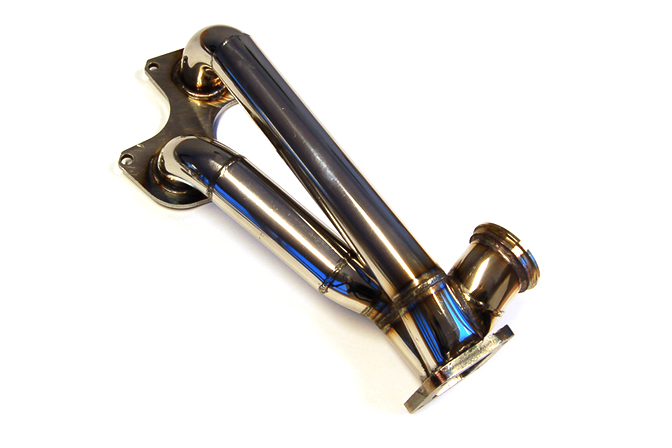 As mentioned above Martelius offer a ceramic coating service. The two treatments we will be using on the D-Mac '86 are a 'Thermal Barrier' and a 'dispersant'. The manifold and eventually the turbine housing of the Owens Developments turbo will be coated with the 'Thermal Barrier' which not only lowers the under bonnet temperatures but also prevents the loss of energy from the exhaust gases to the manifold and housing through heat absorption. The second 'dispersant' treatment will be applied to the intercooler and inlet manifold etc and this actually improves the metals ability to disperse heat and should lead to much cooler intake temps. The coolant pipes will also get coated, the hot pipe from the engine to the radiator with a 'thermal barrier' and the cold pipe from the radiator to the engine with the 'dispersant'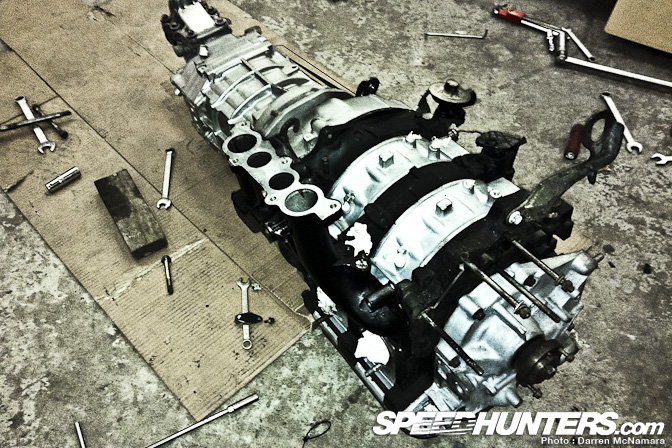 While the chassis was being painted, it gave us a chance to prep the motor and transmission for final fitment. For me no engine compares to rotary when at this stage. The contrasting colours of irons and rotor housings is just so cool!! We were working pretty hard as you can see from all the abandoned spanners ! LOL!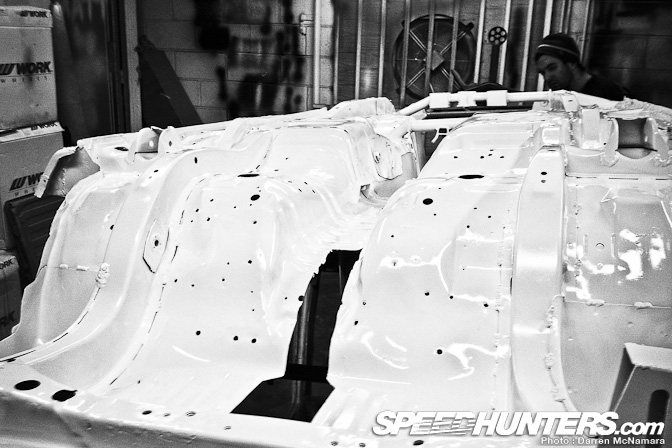 Here we are at paint. Every process of this build is done in house so this is in my make shift spray booth in the corner of the shop. That is Dan in the back round who does all the painting here, his MCNSPORT AE86 was actually featured as a random snap on here The underneath of the car resembles swiss cheese from all the drilling of spot welds holding brackets that we deemed unnecessary.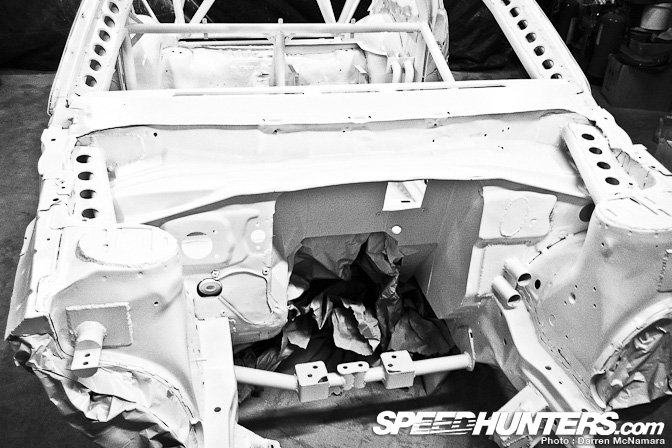 With the underneath painted its was time to flip it over and paint inside and under the bonnet. Feels great to get to this stage and get all the fab work done and now when something gets bolted on it can actually be tightened and wont be coming off again, hopefully for a long time.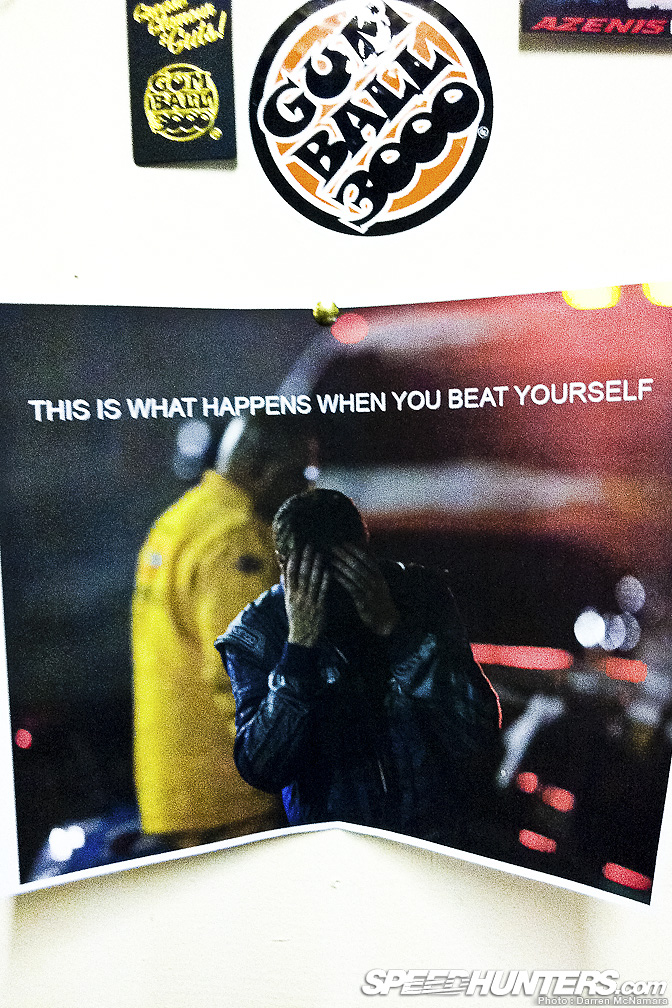 We received a box in the mail from ASD in North Carolina with our custom e-brake lever and they kindly included a nice picture for our office wall. Thanks guys!
New ASD e-brake and much more to come in the next update very shortly!!!
 
Stay tuned …
-
D-mac