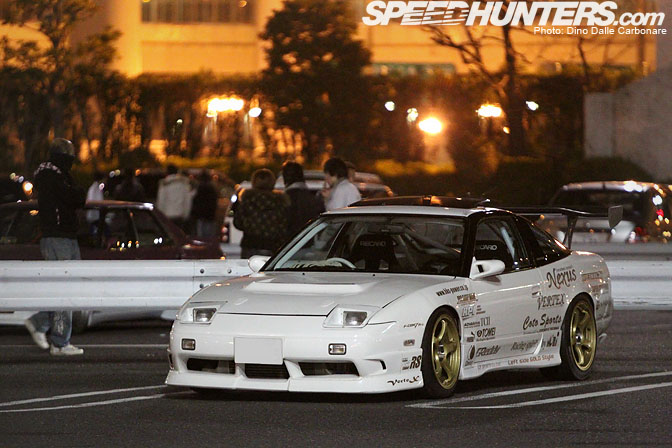 It wasn't a sure thing, much like last year my trip to Daikoku Parking Area on the night of the third of January was going to be a bit of a gamble. Will owners of S13s really be gathering tonight? Well the answer became obvious the minute I pulled into a parking space; there were definitely a lot of cars present but not the Silvias I had hoped to see. Still, there was no way I was going to pass the opportunity to go for a quick look at the tantalizing selection of JDM goodness that had gathered, a selection of cars that was so broad I found myself staying a couple of hours to check everything out in detail…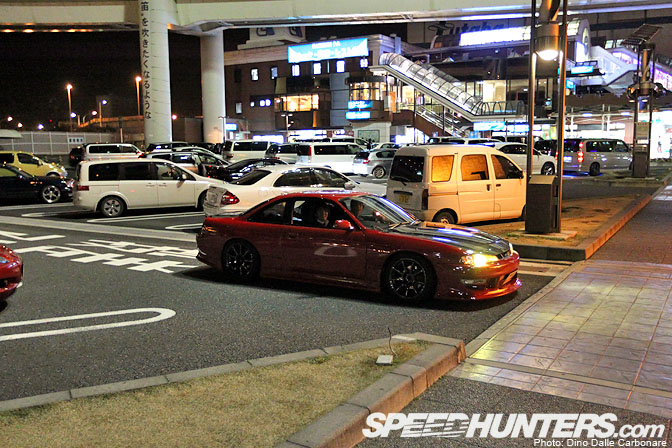 …hoping that a few more S-chassis would drop by in the meantime.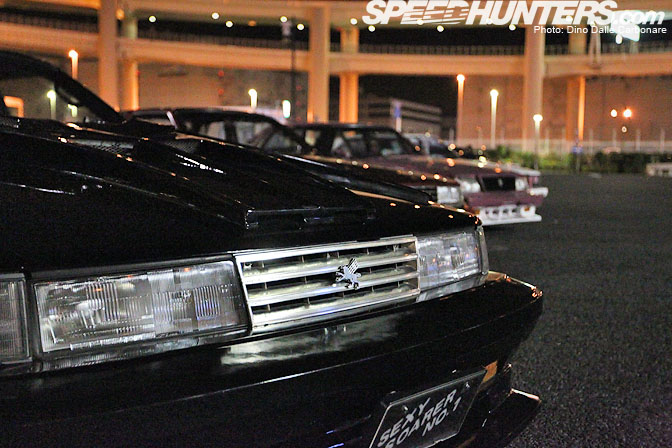 As ever, small groups had formed at each corner of the vast parking space and included everything from oldschool  bosozoku-style Soarers and Crestas…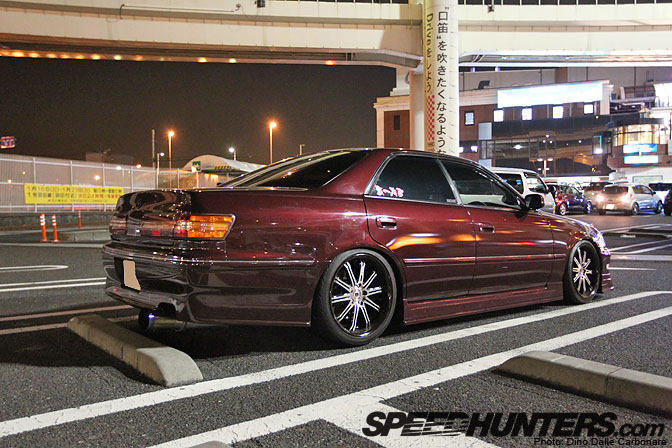 …to more modern Toyota machinery…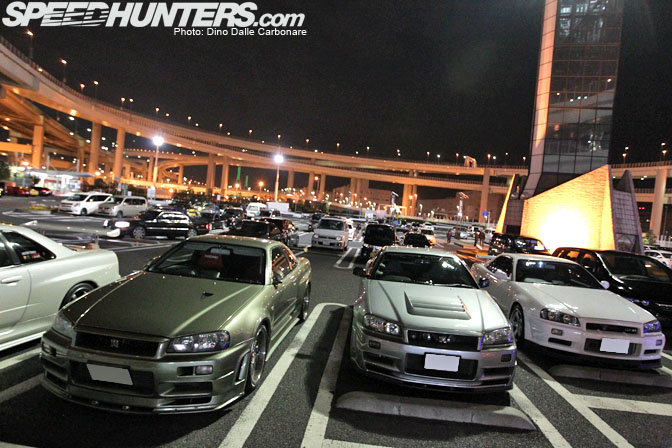 …and the odd GT-R! The owners of these R34s didn't hold back in the tuning department, especially the V-Spec II Nur based Z-tune replica in the center.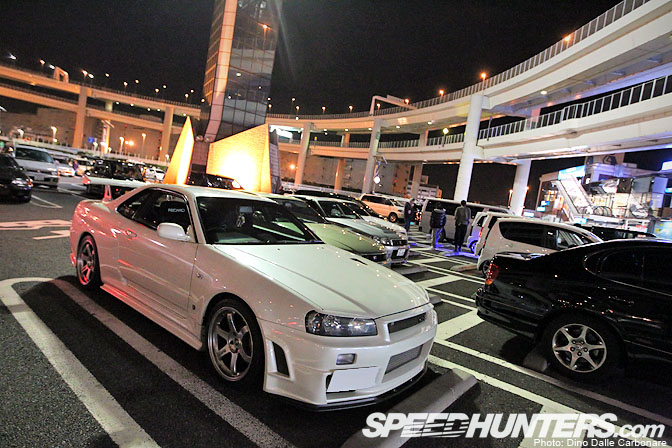 Tons of more Nismo goodies on this other V-spec II!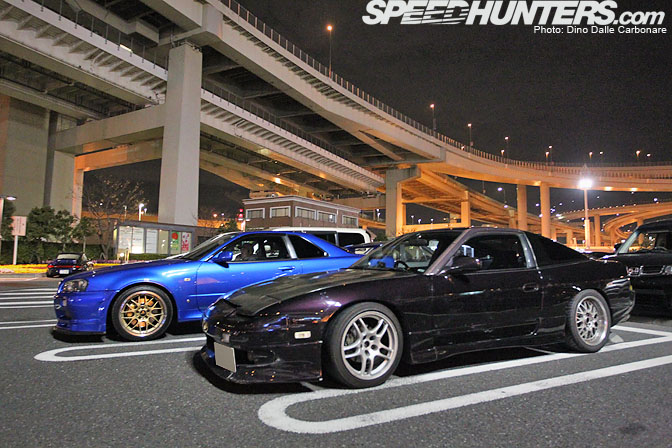 Yessss…another S-chassis, bringing the total count of cars present up to three!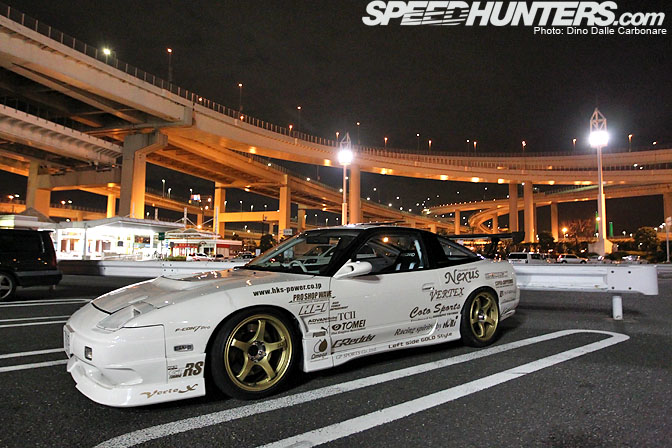 Speedhunter reader Hisamatsu-san, who's 180SX you may remember from last year's RPS13 meeting, was there as he had seen on the site that I'd be heading down to check things out. Thank you for coming!! His car is still running gold TCIIs on one side and silver ones on the other and after a year of work is looking super clean which is why I just had to choose a shot of it to open the post with.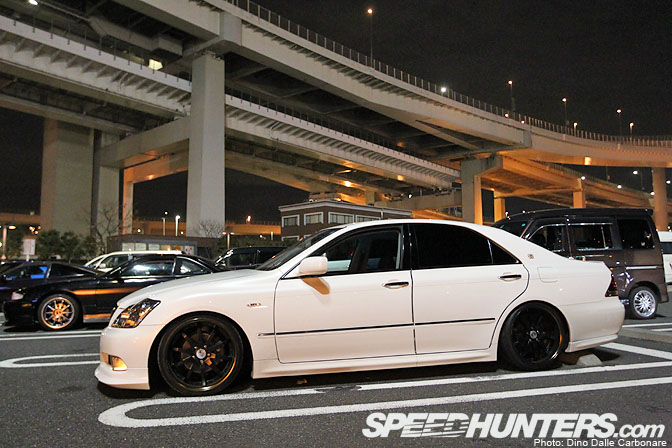 This slammed Crown on black rims certainly grabbed my attention…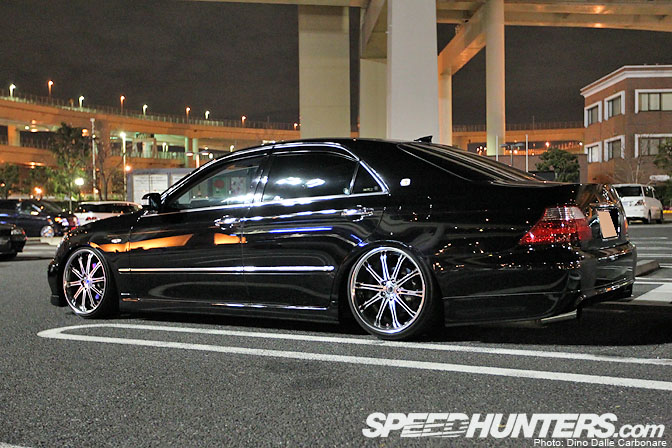 …as did this even lower black example.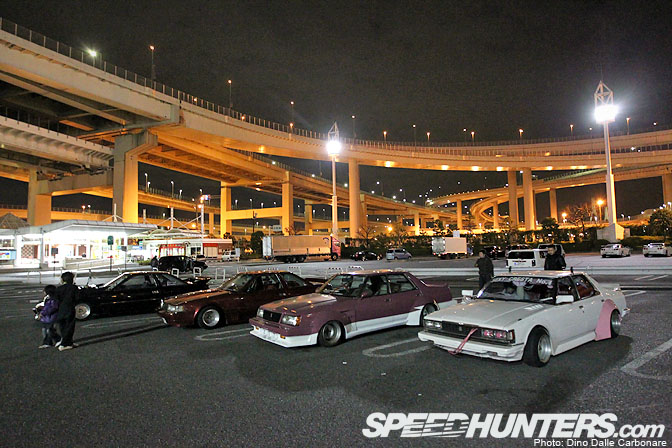 Old school baby!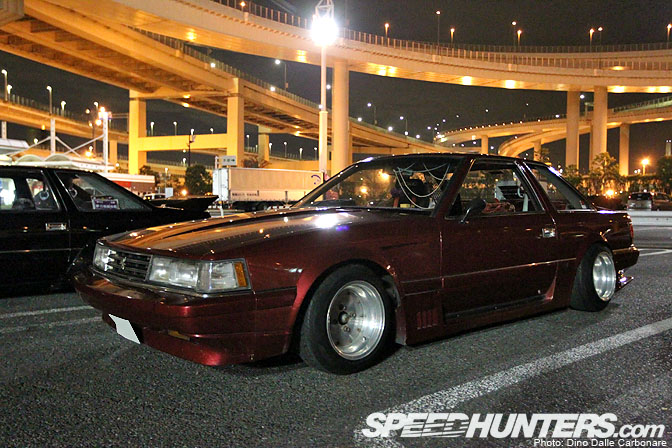 These exteriors ranged from sedate…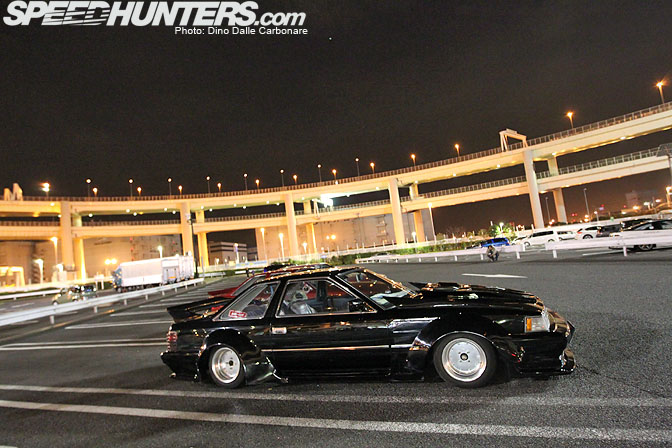 …all the way to extreme!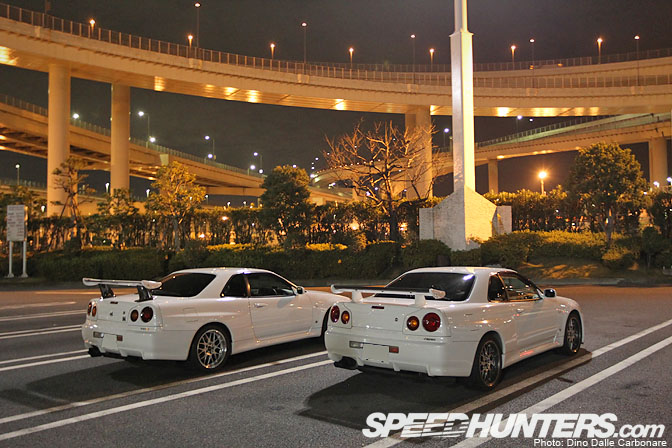 All the way towards the exit of the PA I spotted a pair of white BNR34s sitting all by themselves, so I just had to head over and grab a shot. Loved the Mine's carbon wing stays fitted to the one on the left!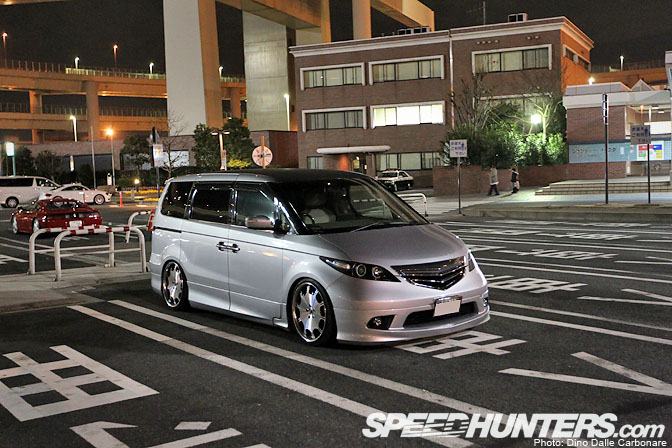 How about a bit of minivan love! This Honda Elysion was running on massive 20-inch wheels and tastefully dropped.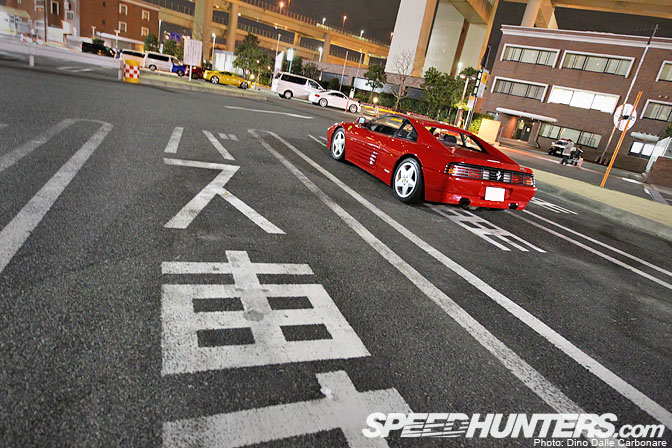 A few Ferrari's came and wend during my time there but it was this 348 that grabbed my attention. Not the prettiest or most successful of the mid-engined cars Maranello has ever churned out but a clean unmolested one nonetheless.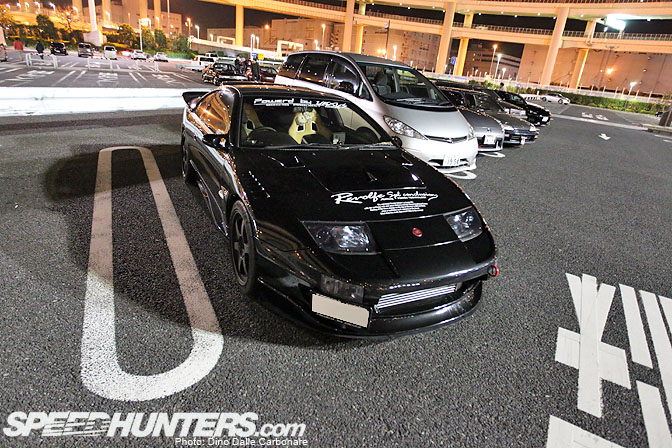 This Revolfe tuned Z32 looked like a true wangan veteran and by the sounds of it, the engine was packing some serious power under that Abflug vented hood.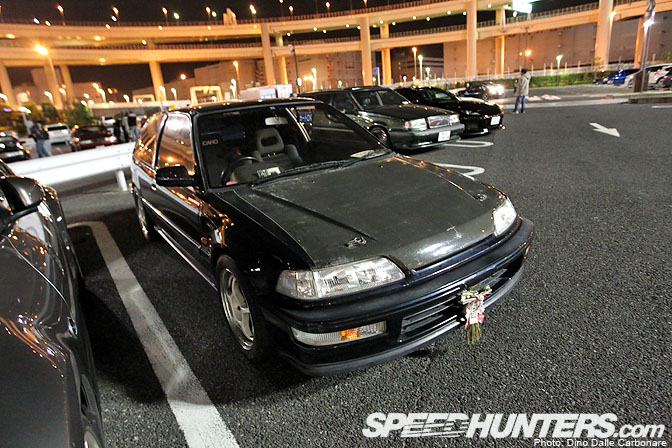 More oldschool love with this EF Civic…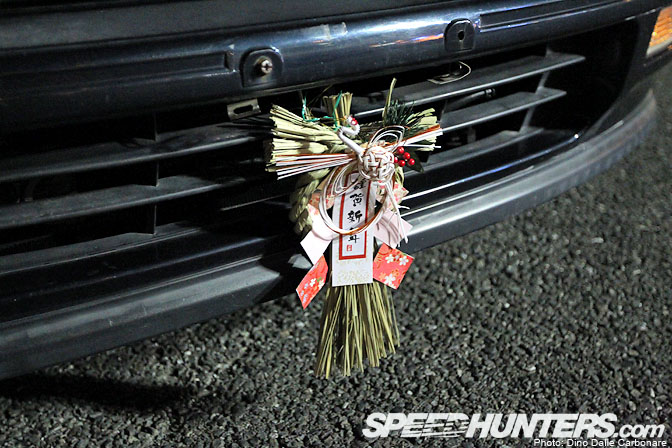 …which was wearing a wakazari on the front bumper, a sort of good luck charm for the new year.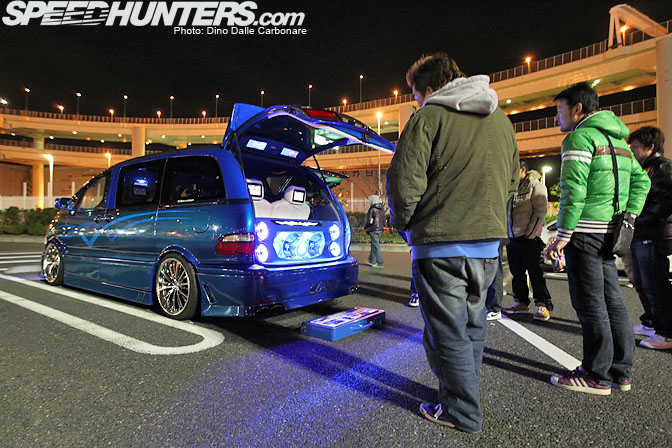 Vans turned into mobile clubs is always a big thing at Daikoku and this old Estima van was definitely generating some serious decibels!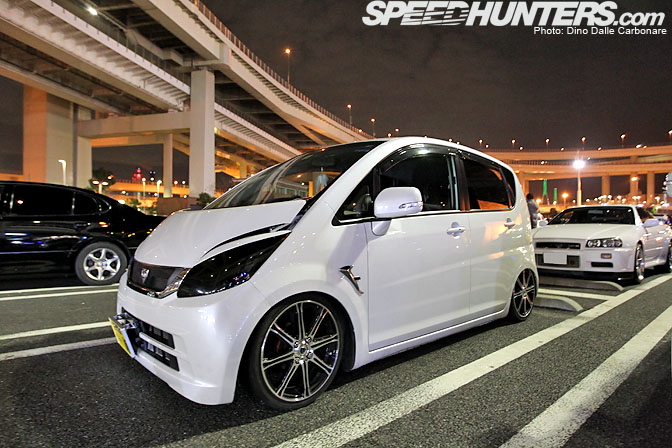 They come in all shapes and sizes!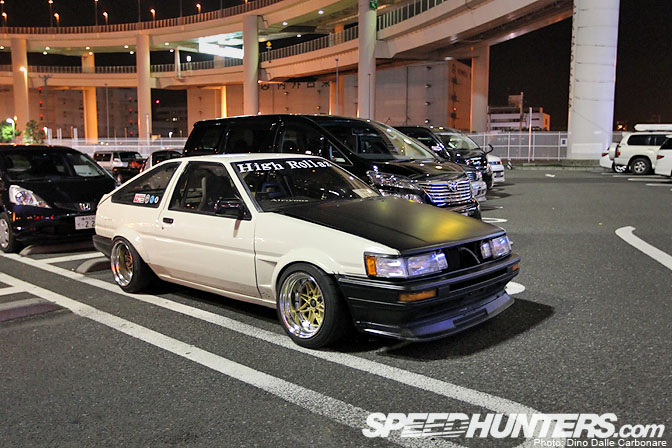 Dori-spec AE86, Daikoku wouldn't be Daikoku without one of these present!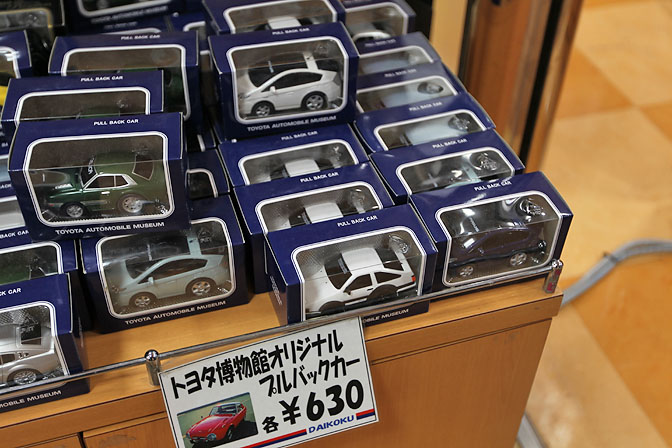 Most people that haven't been to Daikoku don't realize that there is more to Japan's most well-known highway rest area. On top of a small arcade center there is also a restaurant, a gift shop where you can buy cool gadgets like these small model cars…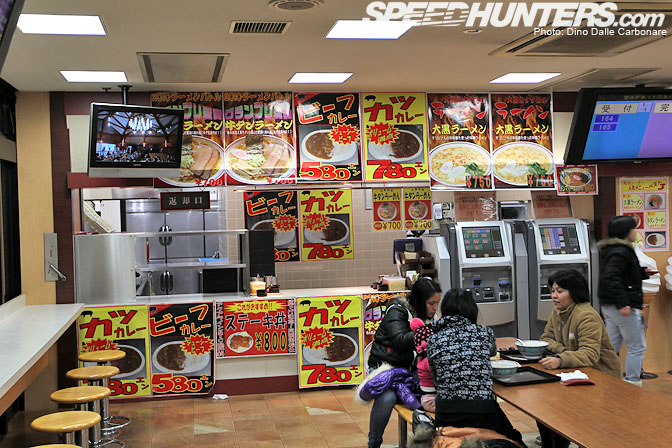 …and a Japanese-style fast-food area where you can indulge yourself in culinary delights like the famous Daikoku Ramen or everyone's favorite, the Katsu Curry!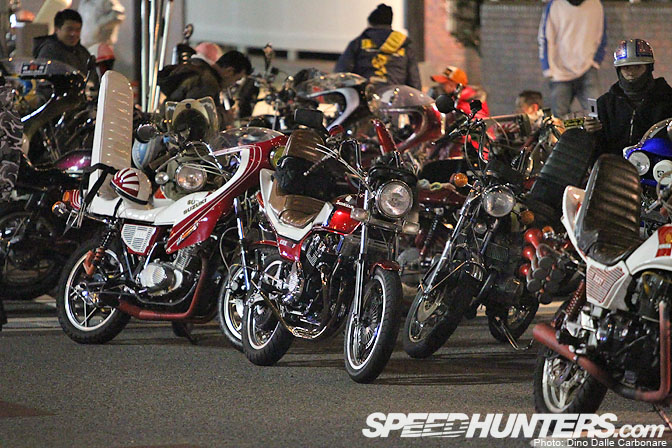 As I came out of the gift shop I was greeted with the unmistakable roar of revving bikes. The bosozoku had arrived.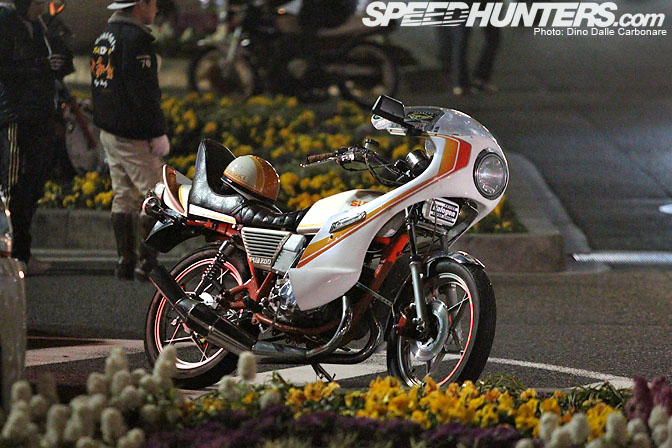 In a matter of minutes they had taken over the parking area dropping bikes everywhere they pleased…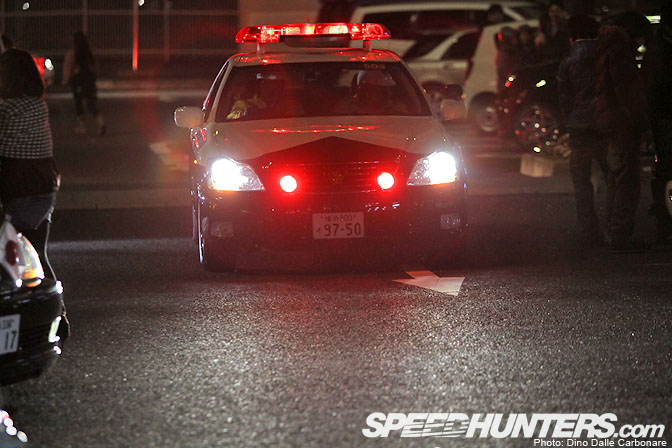 …and like always the Police wasn't too far behind. With the entrance getting closed instantly there was no more need for me to stay, hoping that a few S13s would still roll in. So I packed up my camera and headed back home.
So the question is, should I really try my luck tomorrow night too? Will there be any S14s there? What do you guys think I should do?
-Dino Dalle Carbonare