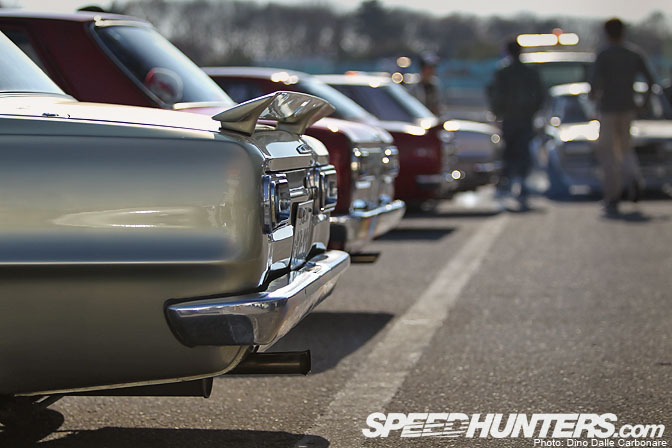 It's time to conclude our look at the Skyline Owners Battle now with this final selection of images from the last event I covered in 2010. Judging from the response to Part 1 it's obvious these older Skylines are still very much loved and appreciated by enthusiasts.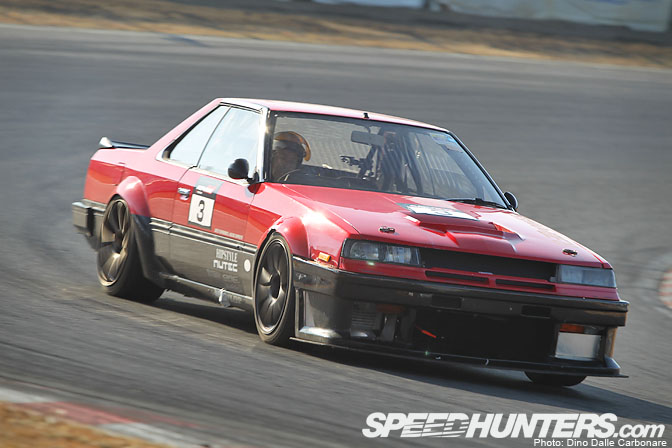 It always surprises me just how many parts and products are readily available in Japan for older cars like this, and when things aren't available off the shelf you can always count on the ingenuity of tuners to come up with something special and create cars like the R30 above.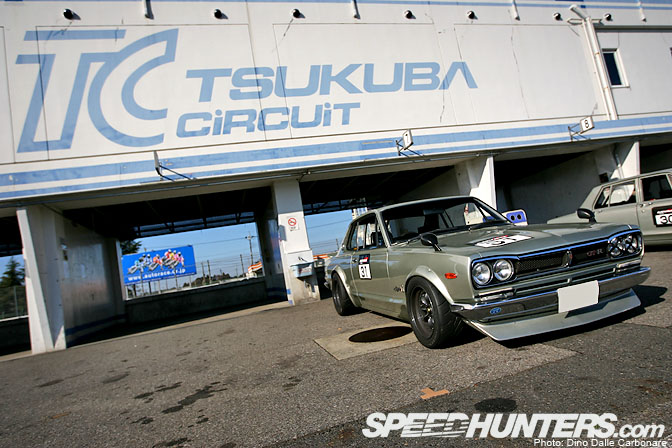 And best of all is seeing these cars get driven, and when I say driven, I mean driven hard! Even the Hakosukas, and that lonely Kenmery we saw in the previous post, were sporting race-spec dampers and street-legal semi-slick tires for optimal grip.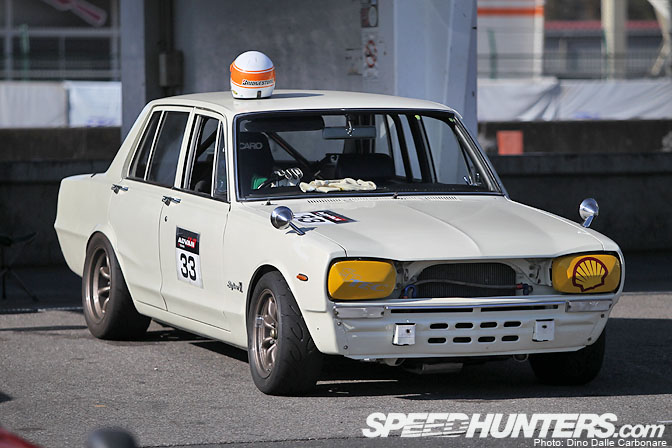 Out of all of the S20 powered jewels at Tsukuba that day it was this four door that was without a doubt the most special.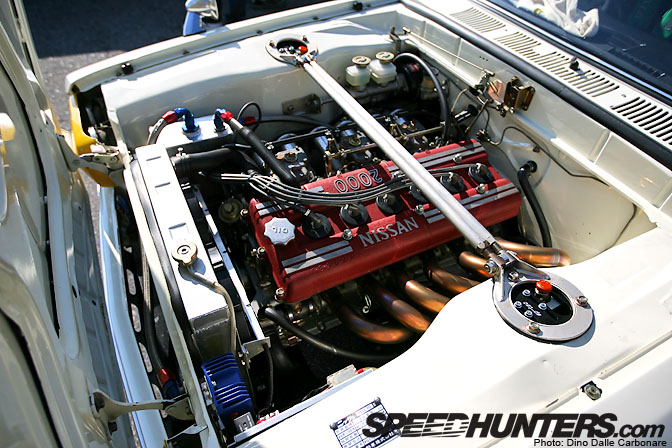 The vintage 2-liter 6-cylinder S20 masterpiece powering it was not only modified with fully rebuilt internals, wilder cams and a set of bigger carbs but it somehow sounded very different. The unique howl these motors have was still there, but on top of it there was an additional concoction of mechanical noises. This is so far the only S20 I have heard fitted with the OS Giken gear conversion kit, which replaces the chain drive over to gear drive. The owner was kind enough to rev it for me and the sound was simply fantastic! Hear it for yourself here.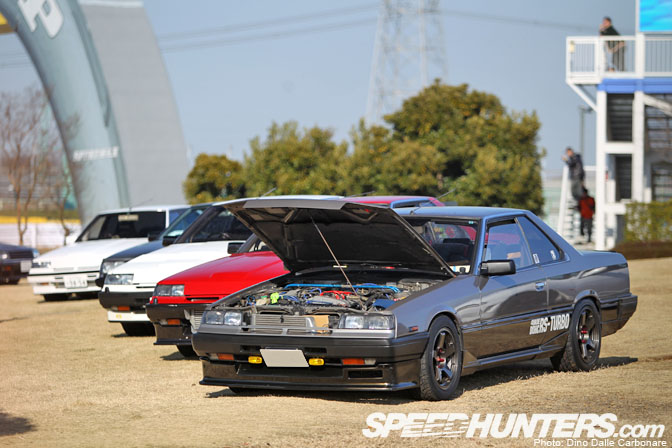 A bit more R30 love.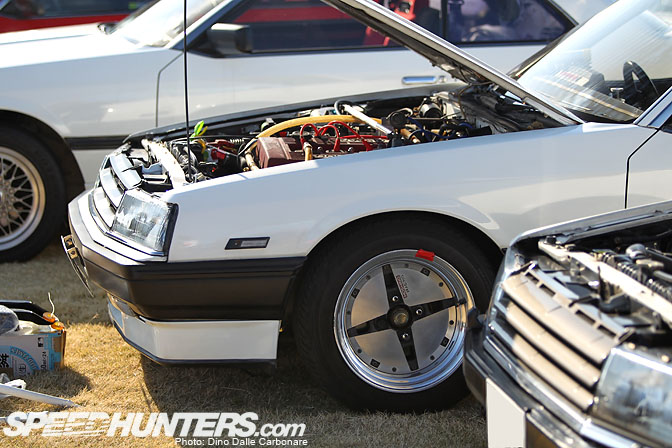 Hoshino Racing wheels, oh yes!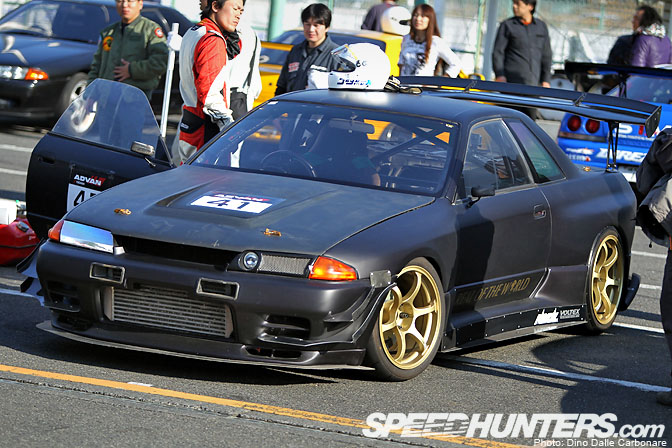 Looks like Nakai-san over at Rauh Welt is applying his unmistakable touch to an ever-expanding variety of cars.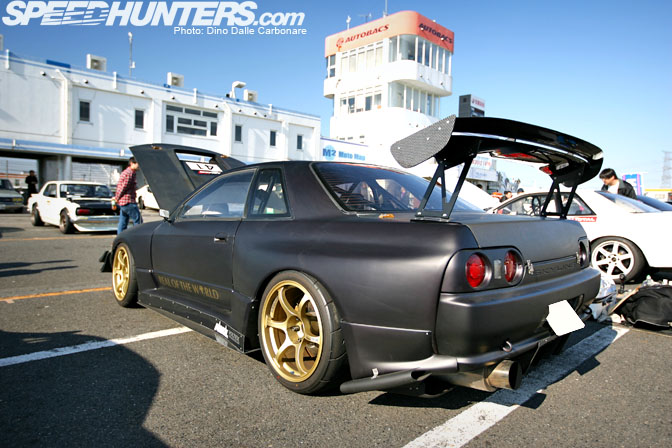 The RB26 powering this RWB widebody BNR32 was mated to an externally gated T78 turbine, which made it one of the fastest cars during the session.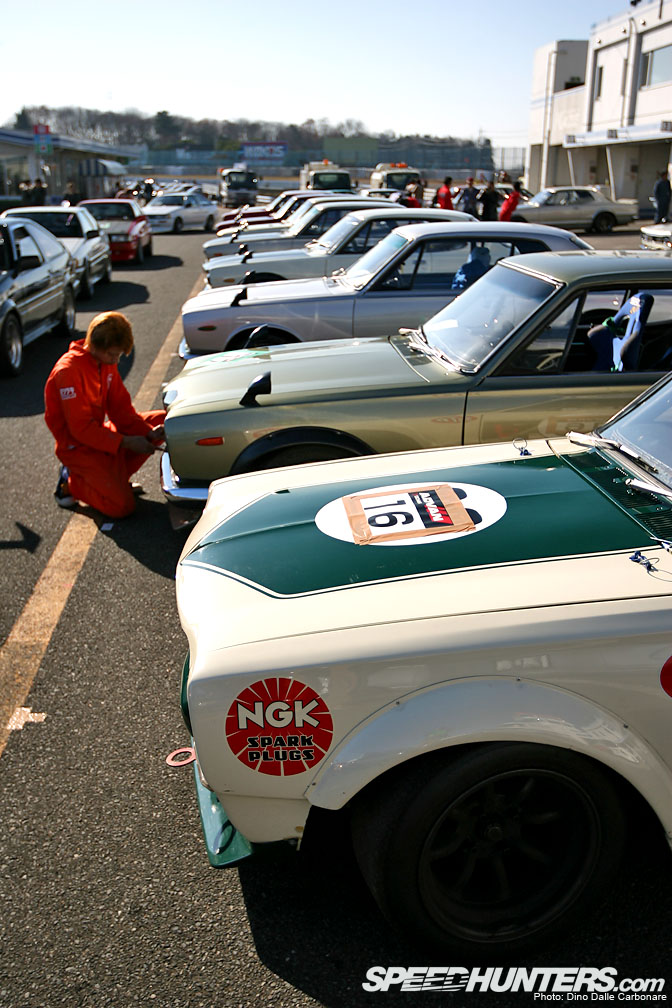 Hakosuka heaven!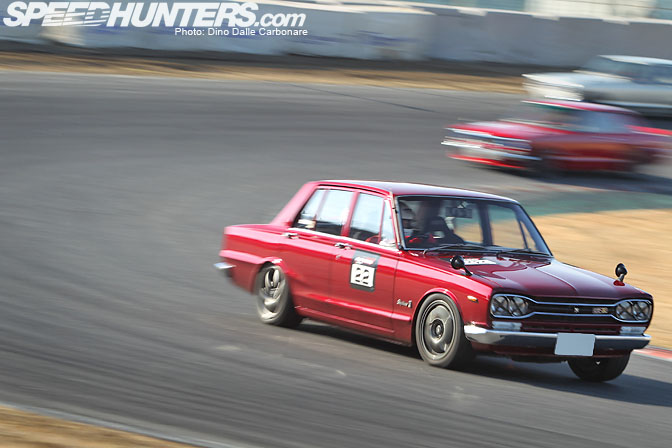 Nothing like modern wheels to spice up the looks of these classics. This 4-door was running on BNR32 16-inch wheels with obligatory lowered stance.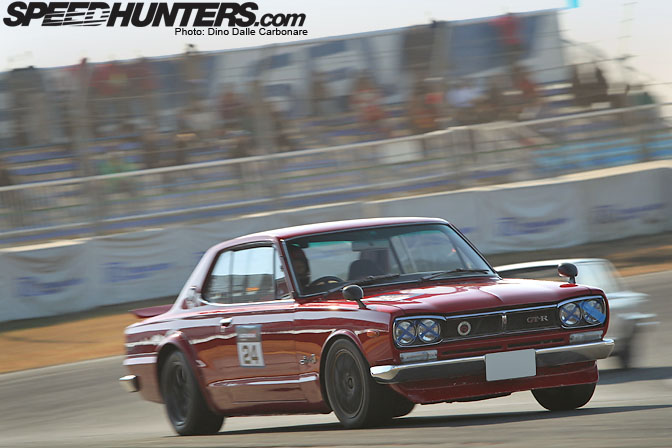 And it's coupe brother!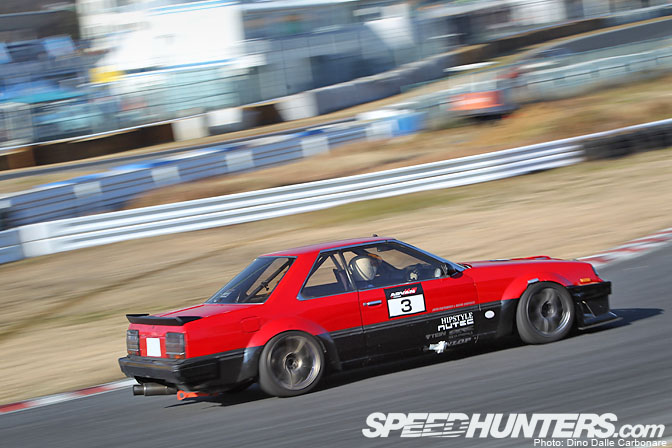 Possibly the most in your face R30 out there!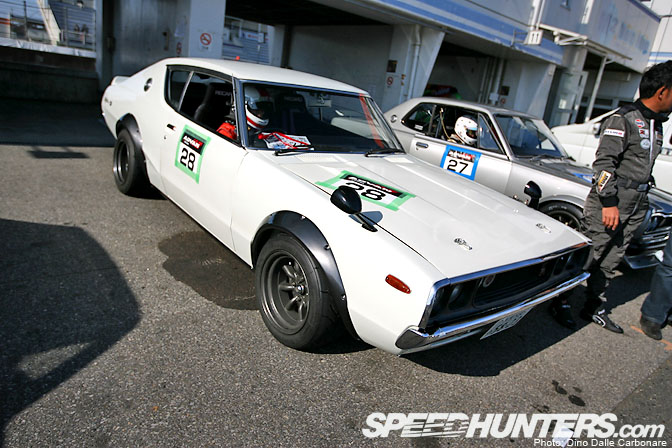 With only 197 ever made this remains the rarest of the GT-Rs…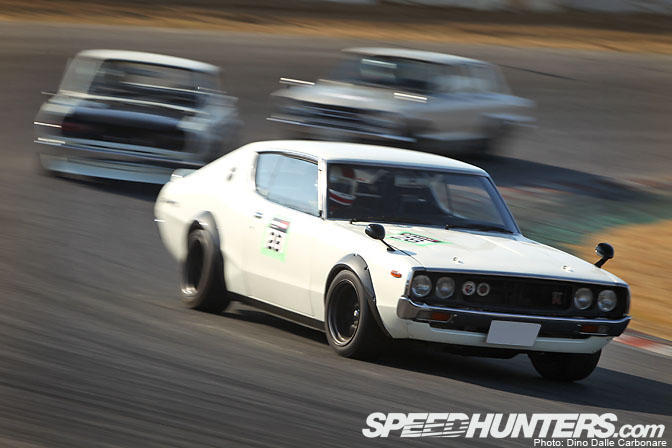 …so seeing one out on track is quite the treat.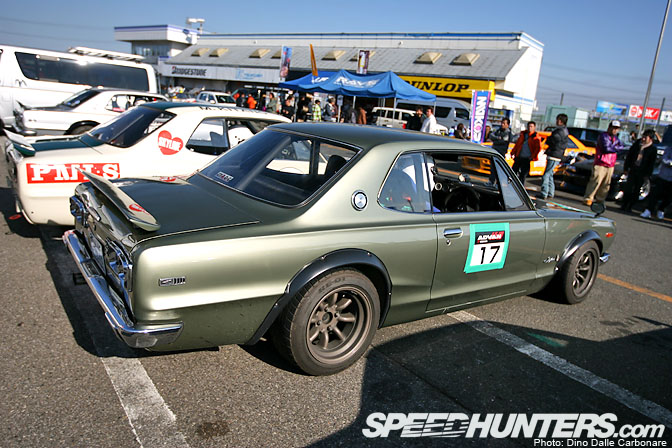 The various sessions continued throughout the afternoon…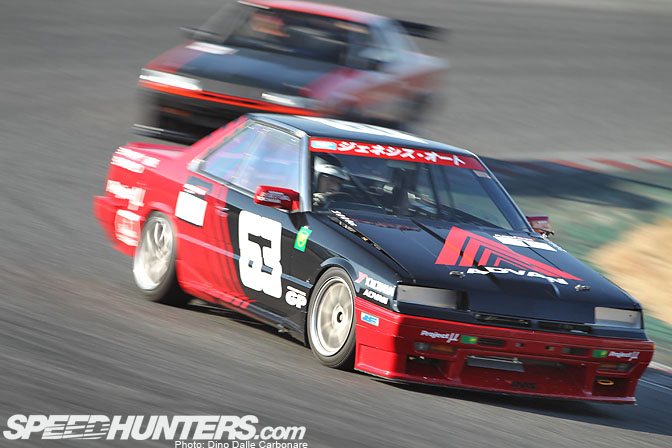 …so the entertainment never really stopped.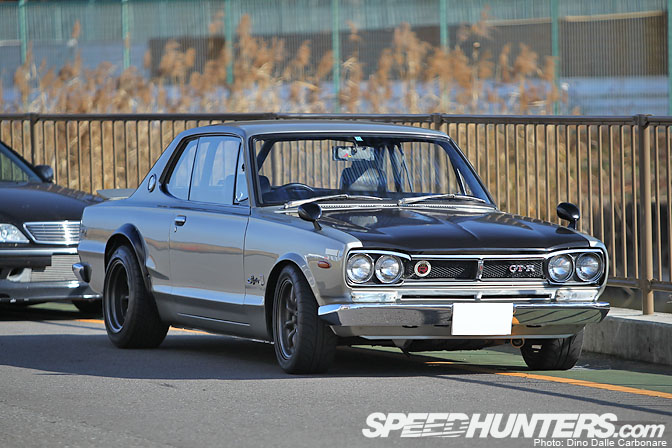 I ran across what looked like another authentic Hakosuka Hardtop parked up behind the paddock. I'm sure the carbon hood is very light but does it look right on a vintage street cars like this? What do you guys think?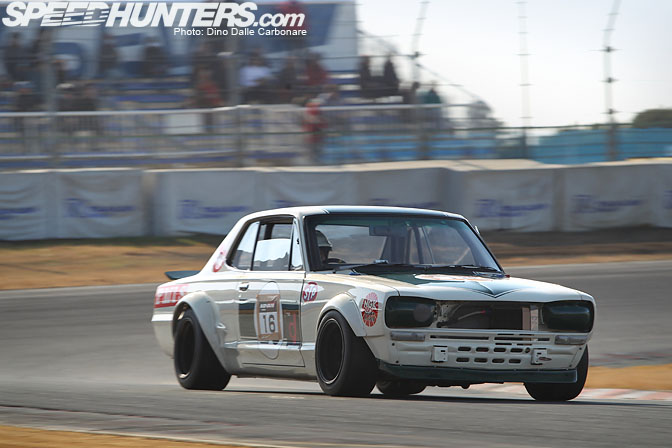 Gotta love these replicas of the old seventies race cars that personalities like Kurosawa Motoharu made famous. But where is the bumper-mounted oil cooler?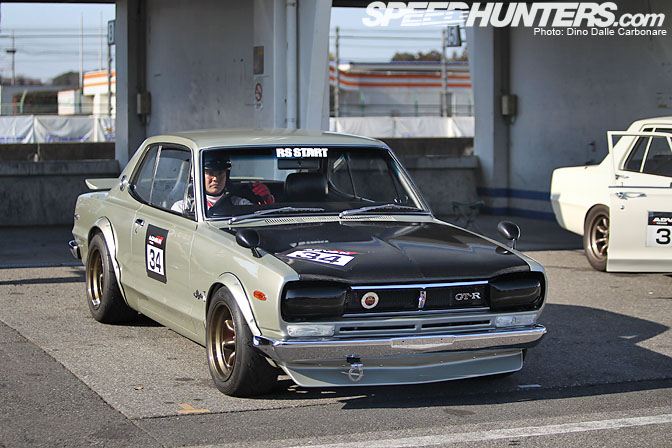 That pretty much raps things up for the 2010 Skyline Owners Battle. I hope you enjoyed this look back at the cars that helped make the seventies and eighties such an unforgettable era in the JDM world.
-Dino Dalle Carbonare