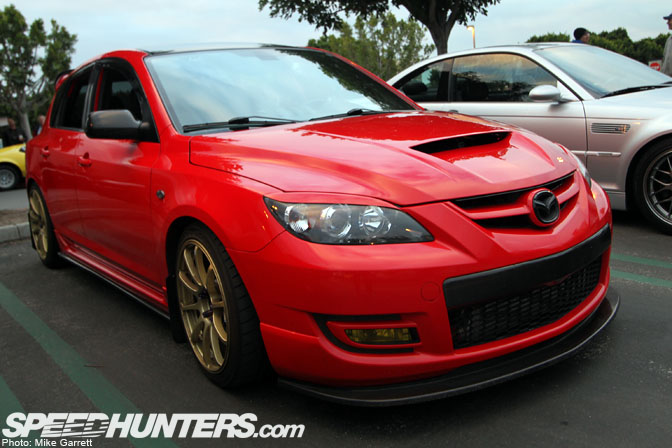 The MazdaSpeed3 is known as one of the best bang for the buck performance cars of the last few years, but you don't  see a whole lot of modified ones on the street.
When I saw this one at Cars & Coffee the other day, I knew a quick spotlight would be in order.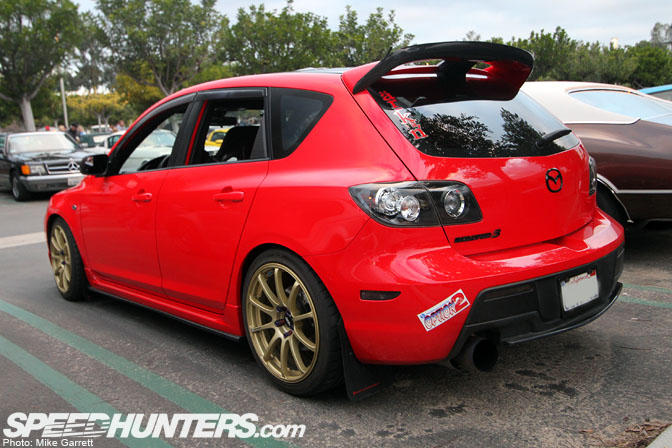 Without overdoing it, the owner of this MS3 has managed to improve his car in a number of areas. As usual, one of the first things that caught my eye were the wheels…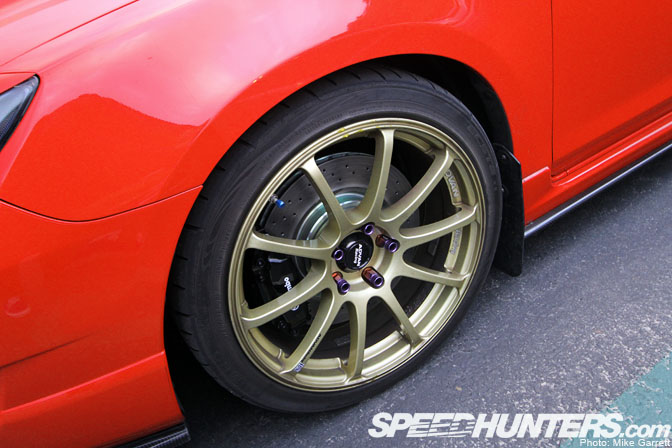 …18" Advan RS with Brembo brakes visible behind the spokes.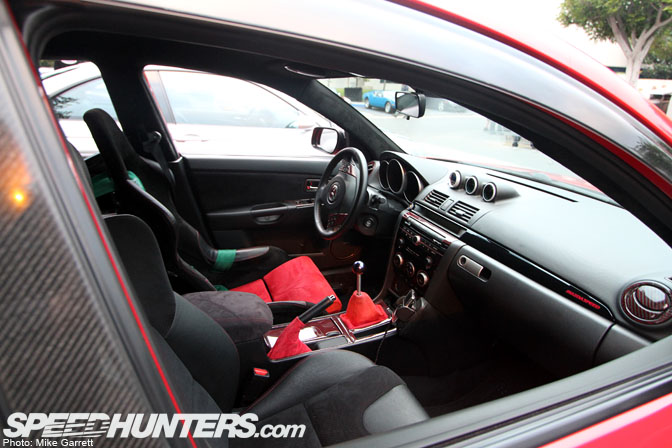 A peak inside shows a mildy upgraded interior with a fixed back bucket and Takata harness for the pilot.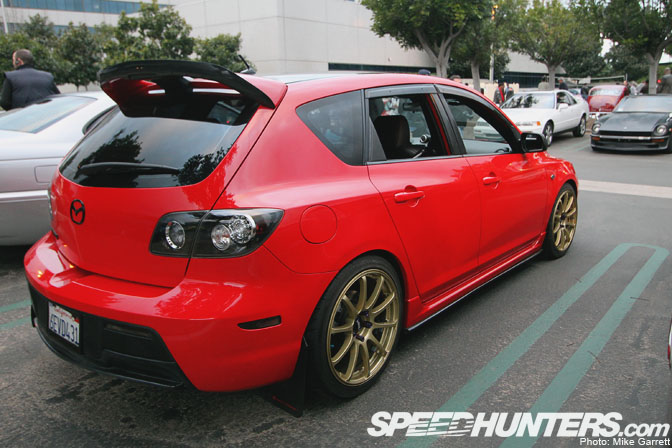 Not sure exactly what's been done with that rear spoiler, but it looks more aggressive than the factory one. Also note the rear mudflaps.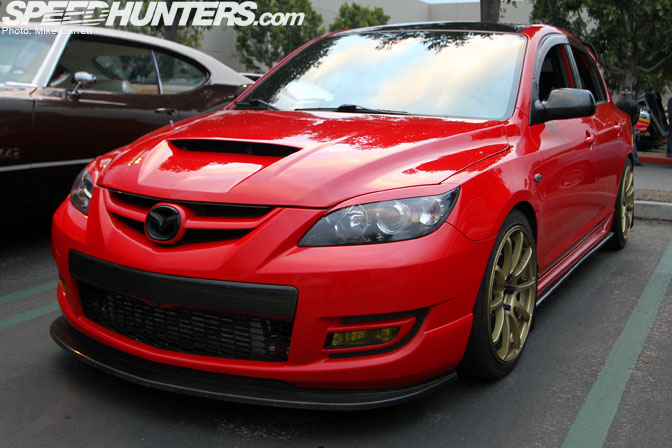 Finally, one more view of the front with the front-mount intercooler and subtle chin spoiler.
All in all it looks like a great packcage, and one of the coolest MazdaSpeed3's I've seen yet.
-Mike Garrett