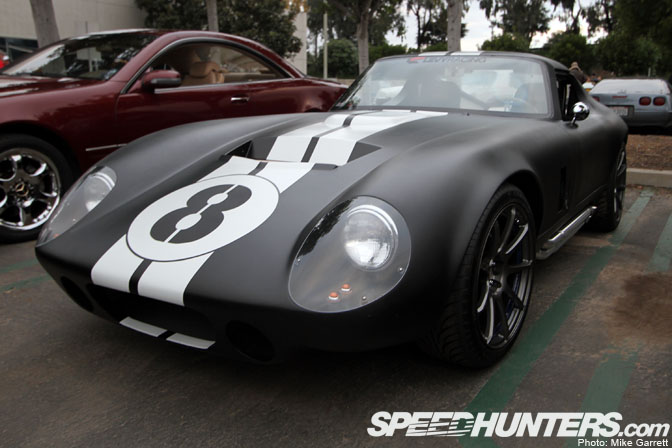 While most of the Speedhunters team is busy covering exotic automotive events on opposite sides of the globe, I'm back here in good old California feeling slightly jealous of those global trekkers. No worries though, because there's plenty more cool stuff to be found around here – like the flat black machine you see above.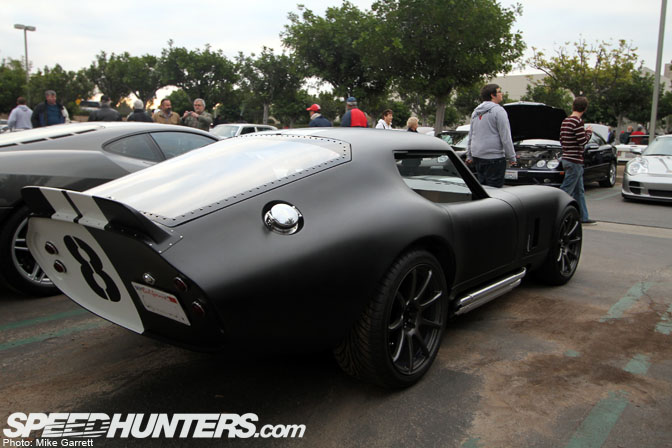 The car is Factory Five Racing Type 65 Coupe, a replica of the infamous Shelby Daytona Coupe. The minute I saw this flat black beast rumble into Cars & Coffee, I knew I had found another car to spotlight.
This particular coupe is sporting parts from Levy Racing, meaning there's a very hotted up Ford small block under the hood.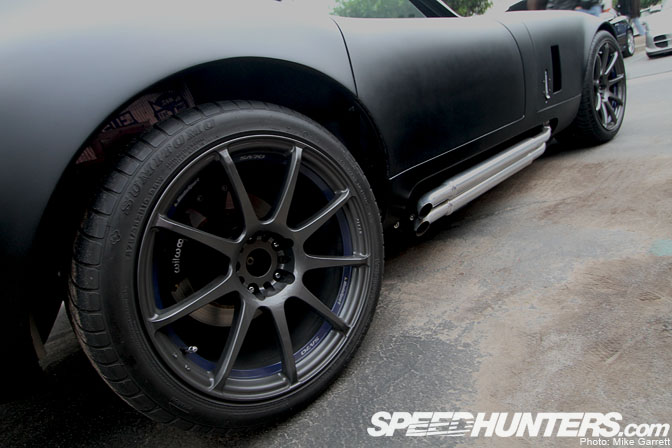 What thing that really sets this car apart are the wheels – Weds SA-70's from Japan. Not the typical choice for a car like this. Also, check the side pipes. Awesome!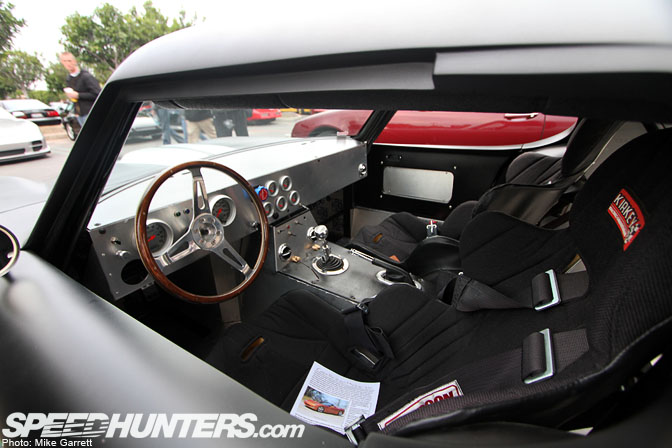 Here's a look inside the cockpit. No unnecessary bling in here.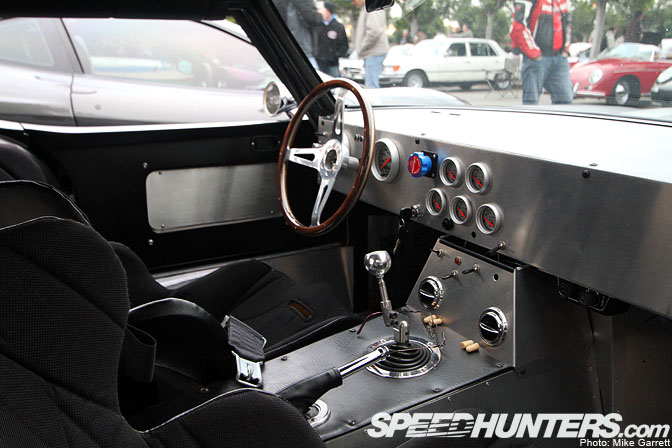 Love the raw look of the 5-speed shifter. Amenities? Forget about it. Just how it should be on car like this.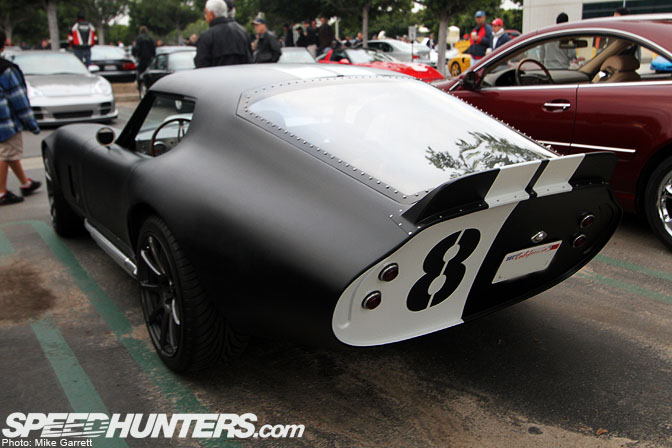 The great thing about replicas like this is that you get the iconic Shelby race car styling, but can take your own creative license with the build.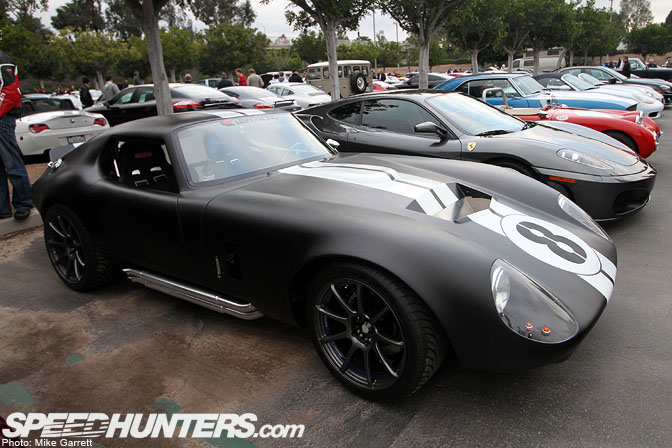 More importantly, you can get out and enjoy the car without the headaches that come with owning a museum piece.
It certainly put a smile on the face of everyone who saw it last Saturday, including myself.
-Mike Garrett