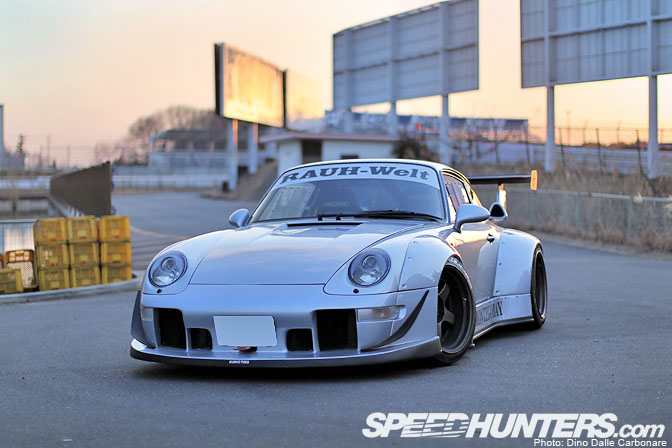 Right before the Tokyo Auto Salon you may recall I headed to Tsukuba Circuit with Nakai-san of Rauh Welt and his crew of Porsche-crazy customers. I promised you all a final post from the day and I haven't forgotten about it, so you can expect that to come soon but in the mean time I think a look at Nakai's Royal Montegobay is well overdue.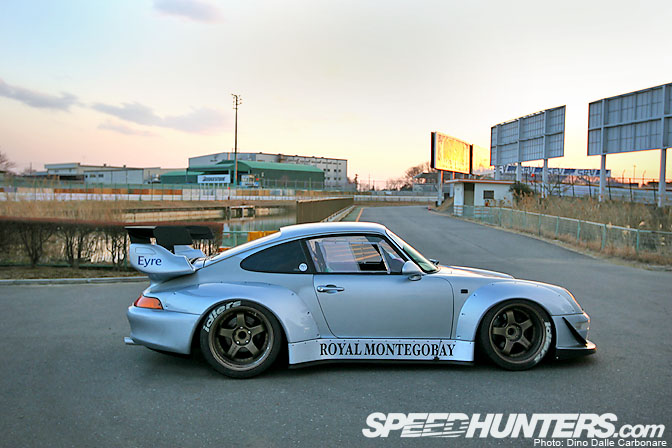 After the event ended, with the sun quickly diving for the horizon, we took the car to a nice an empty area of the Tsukuba Circuit premises…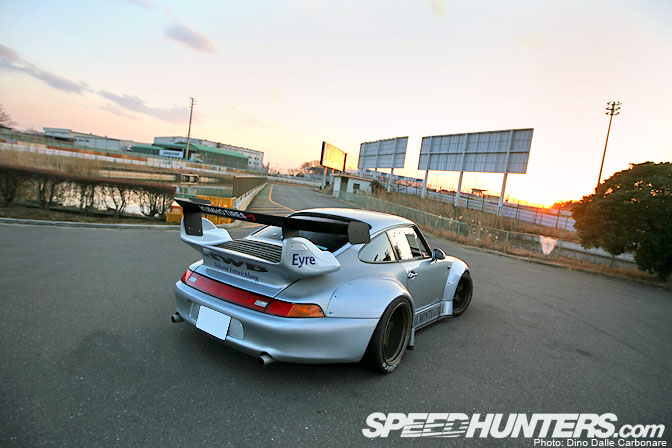 …where I could get a few detailed shots. I saw this 993 a few times while it was being made and what initially shocked me was the width of those rear overfenders, fitted to the body with exposed rivets, a true detail of the rough way.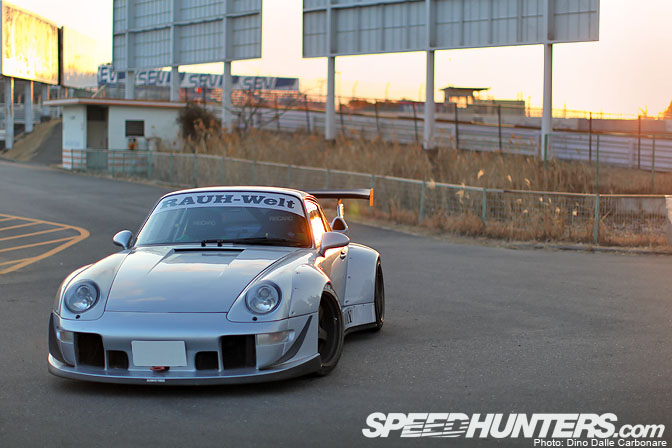 Up front is a GT2 Evo front bumper, widened on each side to match the new dimensions of the front fenders, and then finished off with a pair of canards. Like most RWB cars a strip of rubber is fitted under the splitter part, protecting the paint from inevitable scrapes with the road.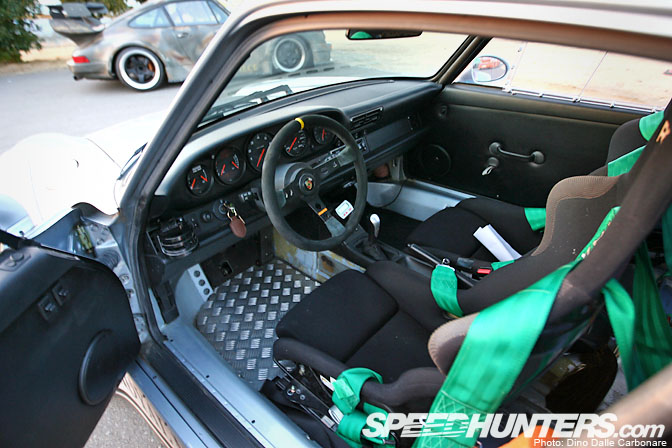 Most of the floor trim and rear section of the interior is stripped out with a pair of Recaro buckets replacing the stock seats. It certainly isn't as extreme as the famous Stella Artois but I have a strange feeling this is only the beginning for the 993!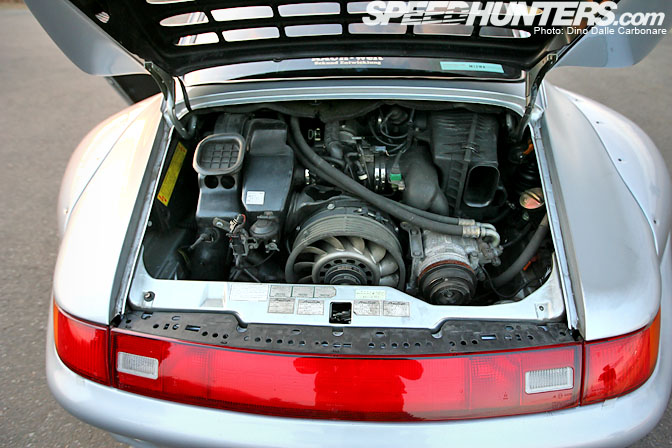 The base car is a Carrera and the flat-6 3.6L motor has yet to be modified.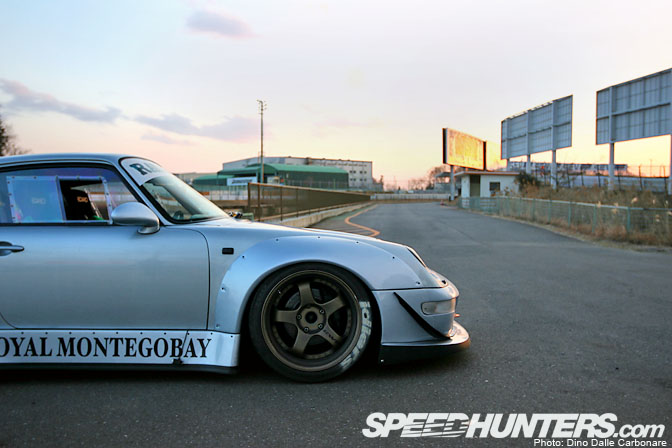 The Royal Montegobay could only be wearing SSR SP1s painted by Nojima-san in that unmistakable RWB matte bronze finish.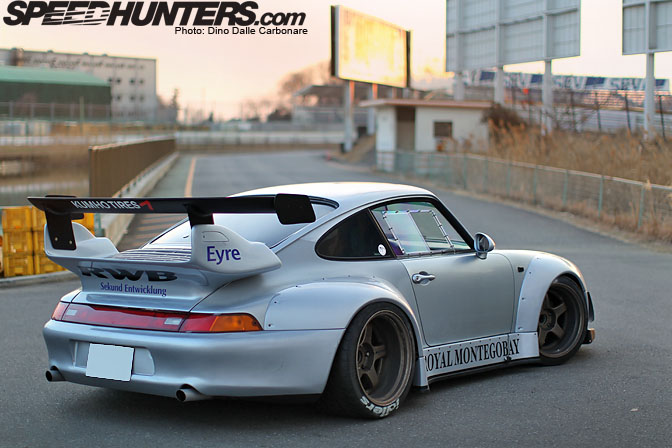 For added visual impact a GT2 rear spoiler was thrown on…and stacked with a carbon GT wing! A first weight saving measure has been to replace the glass door windows with lexan items, nice touch!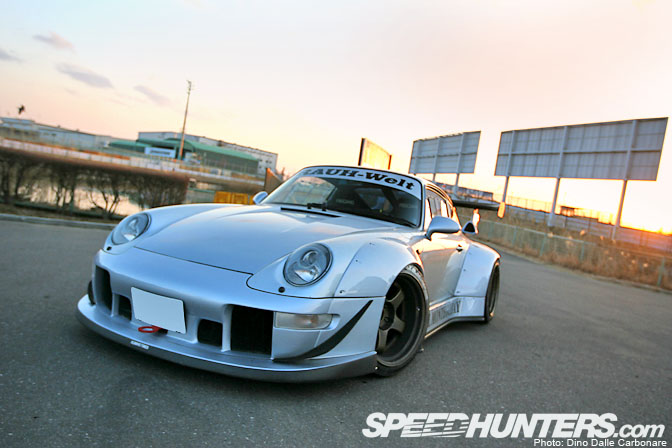 I can't wait to see how the Real Montegobay will evolve, it's already an impressive looking machine but I'm sure there is a lot more to come!
-Dino Dalle Carbonare