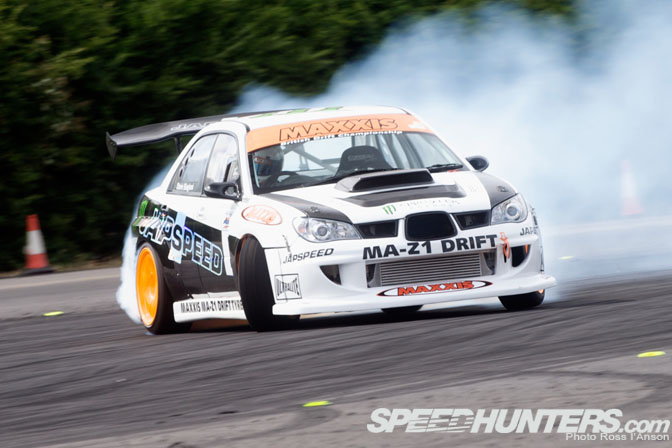 Almost a year ago details started leaking from Japspeed about their 2010 contender for the 2010 British Drift Championship. 2009 Championship winner Steve Biagioni had won the championship in an S-body Nissan but his ride for the 2010 season was going to be a little different.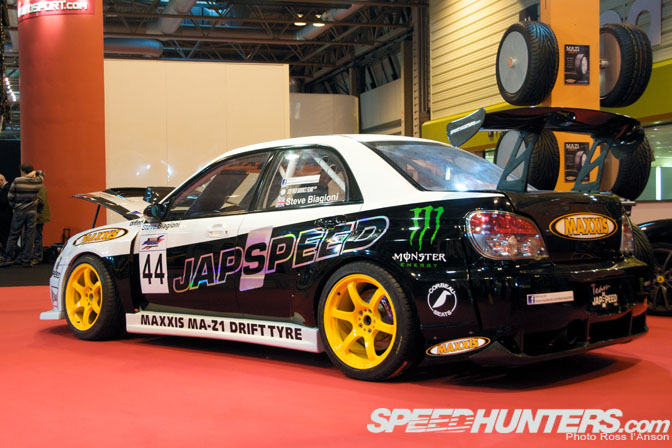 Japspeed were building (at the time) the UK's first rear-wheel drive drift Impreza.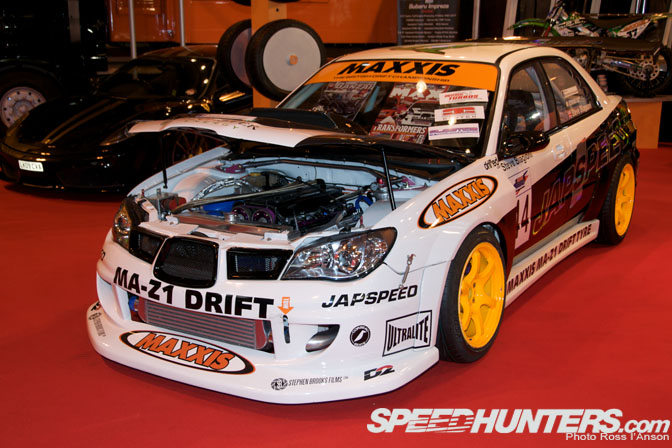 The base of the car is a 2001 'bug-eye' Subaru Impreza. Japspeed then fitted a Hawk-eye front end conversion and wide arch body and Charge Speed bumpers.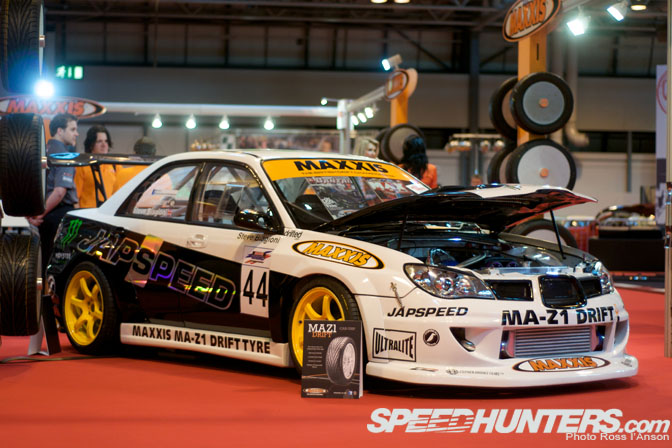 Sitting on 18" bright orange Gram Lights the car really did stand out in the paddock as something a little special.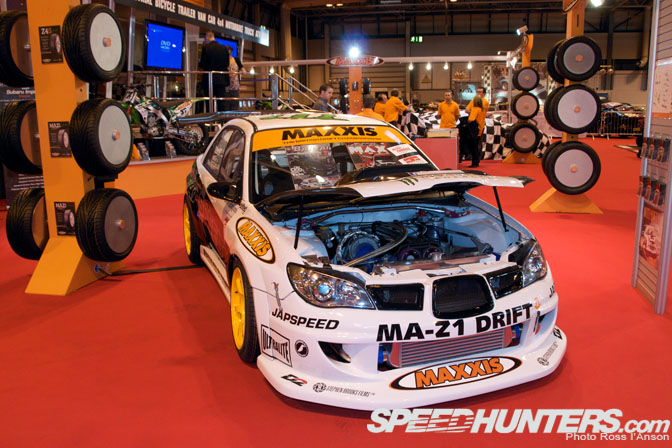 Power wise the car was running a EJ25 STI motor with an LM480 twin scroll turbo producing more than enough power for the job in hand. 2010 was always going to be a development year for Japspeed and the drift STI Subaru and as the season progressed and the niggles and glitches were worked out, Steve Biagioni started showing what the car was capable of .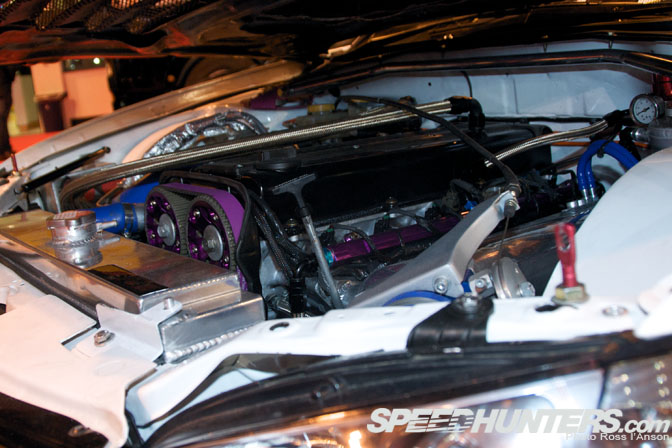 With the EJ25 expiring at the end of the season the car was stripped back down so everything learned from 2010 could be put in to practice for 2011. Out came the EJ25 to be replaced with a Toyota 1JZ with around 550hp…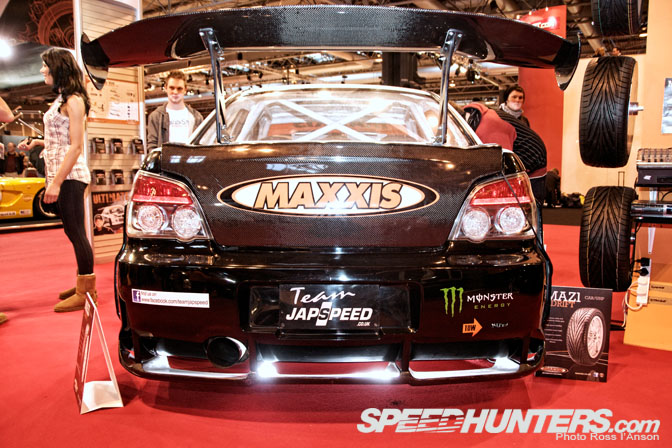 … All running through a Nissan R33 GT-R rear end.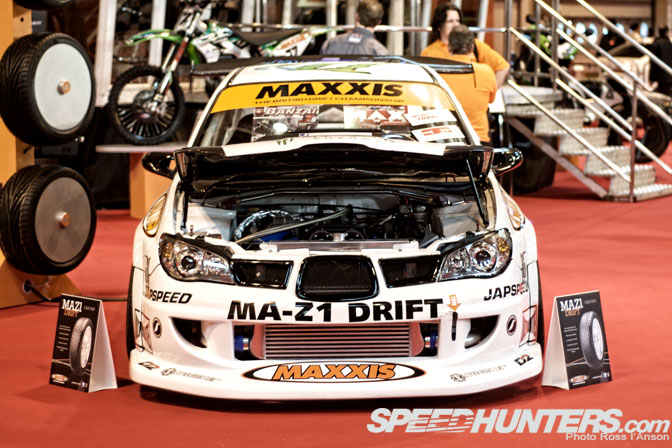 While looks wise the car remains pretty much the same, underneath the pretty skin it's a totally different beast. Crazy engine conversions are becoming more common place within UK drifting, keep 'em coming I say!
Ross