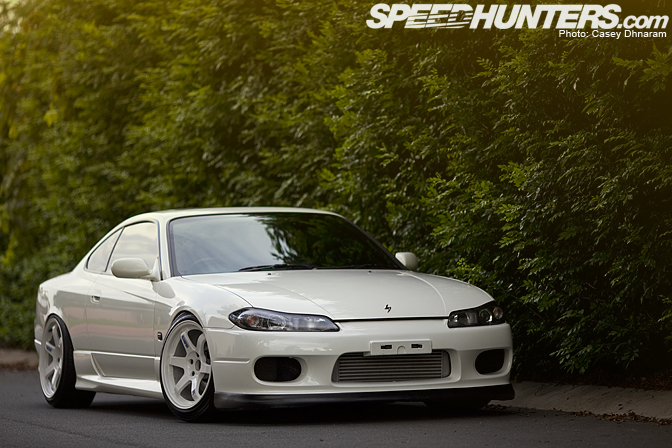 In December I had the chance to attend the local JDMST monthly meet held in Brisbane. These monthly events seem to be growing in popularity, attracting more and more car enthusiasts each time they are held. My camera was immediately drawn to Chris Pang's white on white S15, which was one of the standout cars.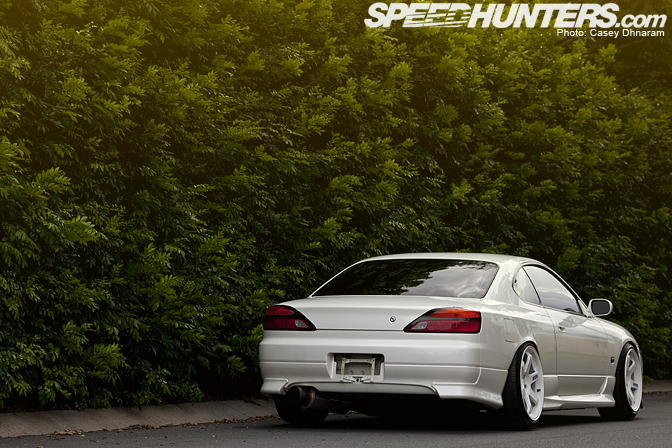 Yesterday I met up with Chris to do a quick spotlight on his S15; just in time for our S-Chassis Festival. Chris purchased the vehicle just over 12 months ago and I am sure you will agree that the two months of hard work he spent on it have paid off!  A once "standard, automatic Spec-R S15" is now transformed.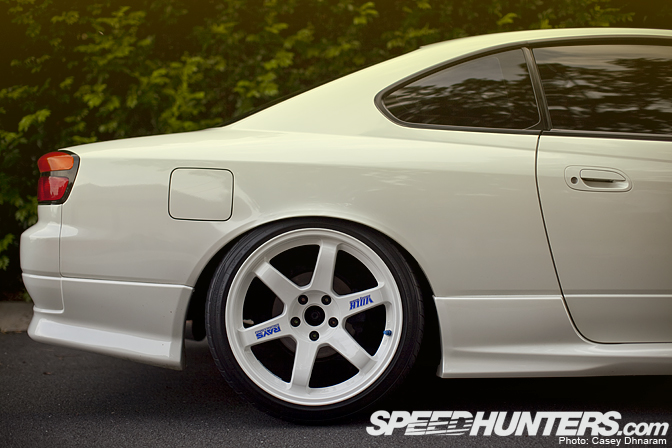 Looking at the car you'll notice it sits quite low to the ground courtesy of a full set of BC Coilovers.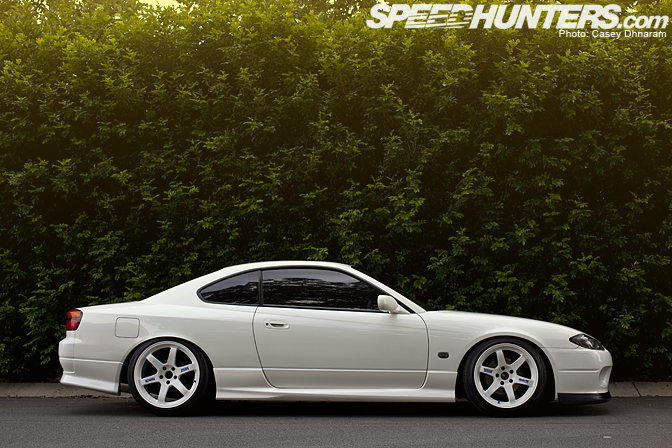 In terms of the exterior, things have been kept subtle with a custom front lip, Nismo side skirts and Nismo rear pods. The understated look is certainly the perfect compliment for the Volk TE37s.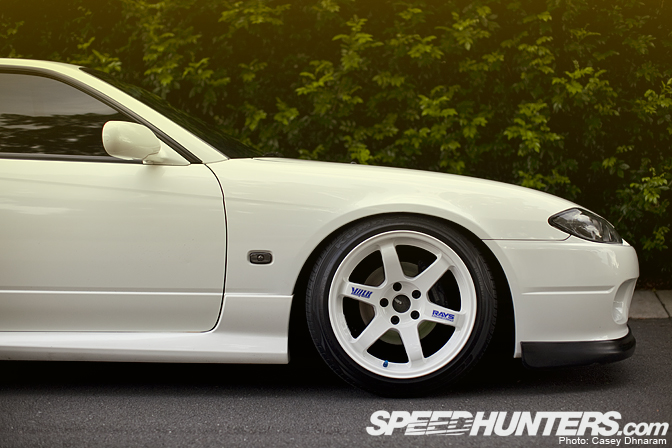 Up front, 17×9.5 +12 wrapped in 215/45/R17 rubber…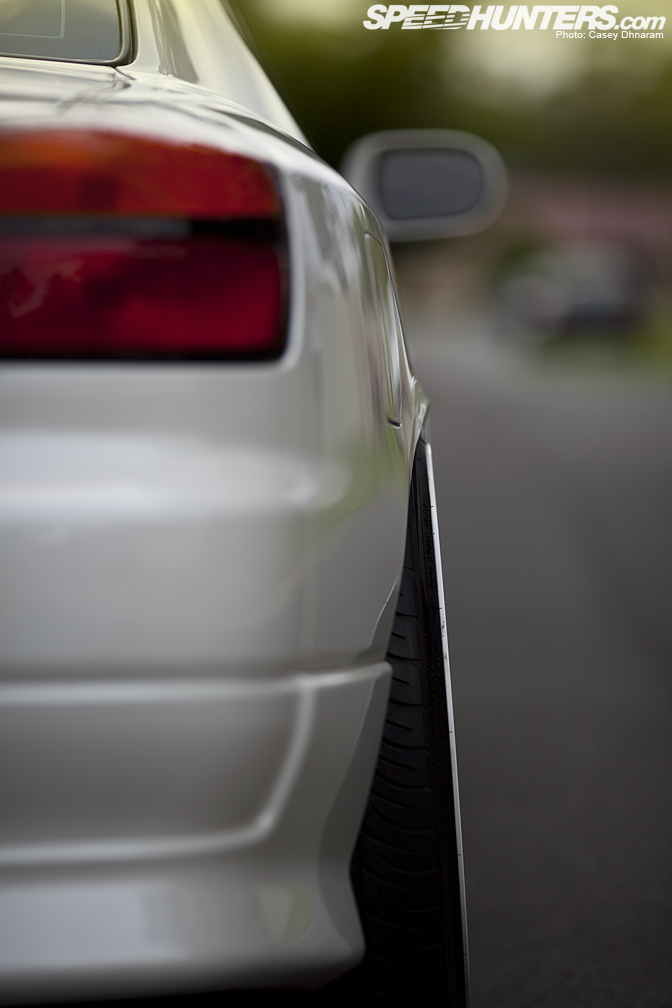 …Following up in the rear are 18×9.5 +12 TE37s squeezed into 225/40/R18.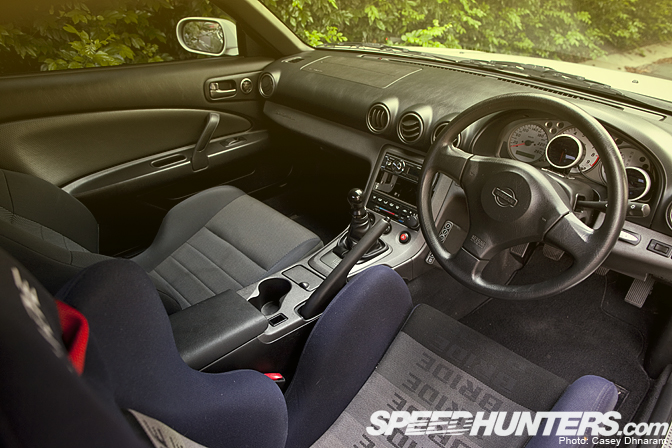 This street S15's interior is fitted with a Bride recliner and Cusco knob…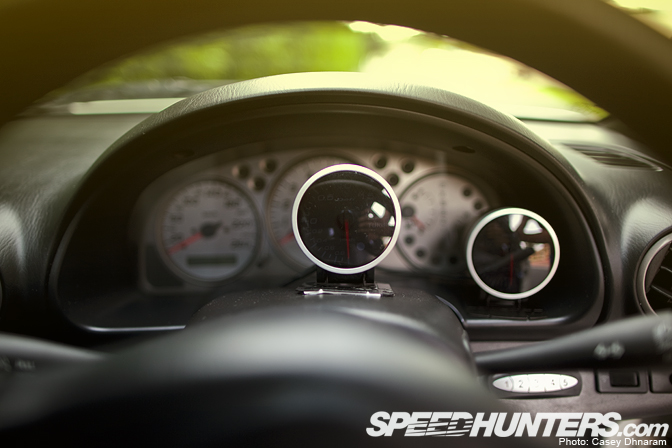 …Along with Defi BF oil pressure and boost gauges. 
Internally, the SR20DET remains standard, however a 3" exhaust system with hi flow cat, custom front mounted intercooler and a Trust Airnix intake have been installed.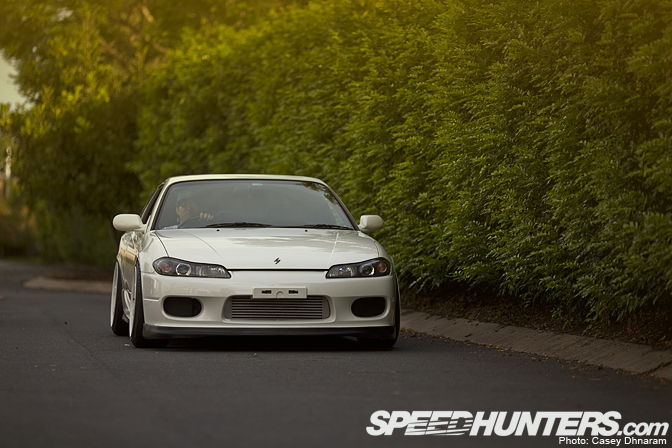 Two words that come to mind: innocent and immaculate.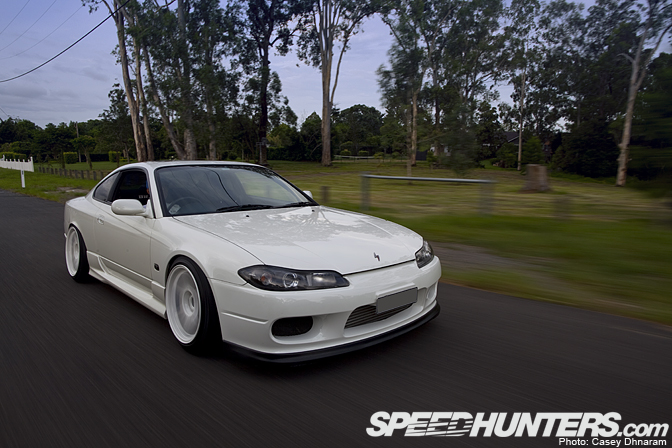 Here's a rolling shot of Chris' S15. I hope everyone is enjoying S-Chassis festival!
- Casey Dhnaram