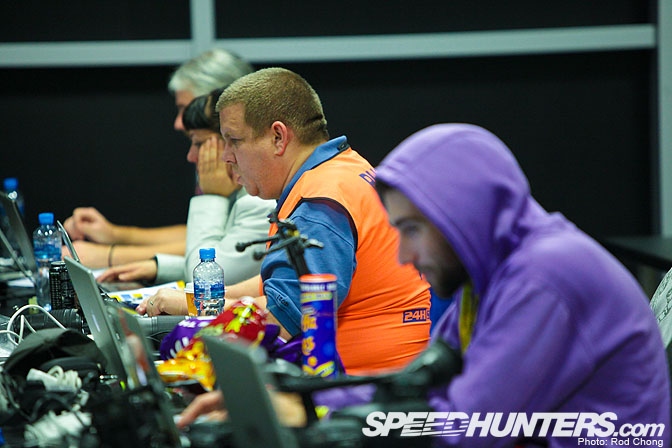 It's now around 06:30 in the morning here in Dubai and there's still around 7.5 hours left to run in this race… Think about that… it's a full days work yet to come.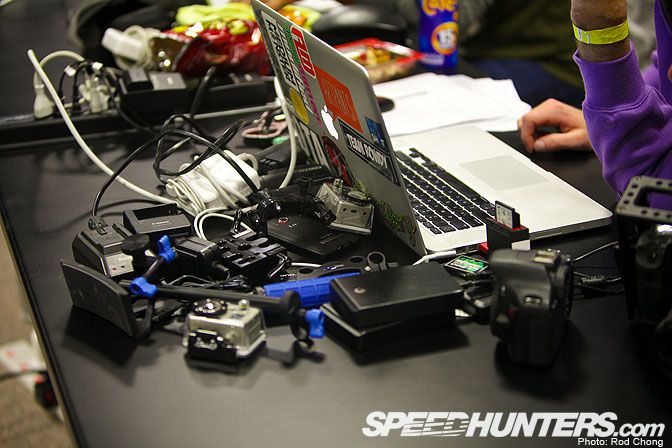 I wonder how the drivers are feeling after so many hours of racing. Hell I feel pretty rubbish right now.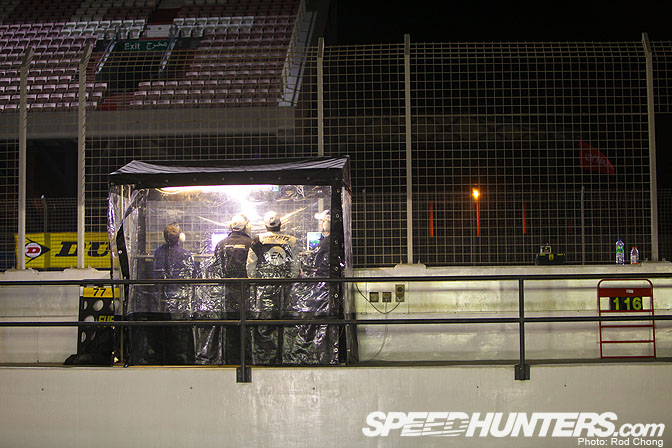 I thought that it would be interesting to update you on my movements through the wee hours of the morning.
I'll start out with a visit to the Team NFS – Schubert pits. You can see here that they've set themselves up a nice sealed environment on the pit wall. It's nice and warm in there.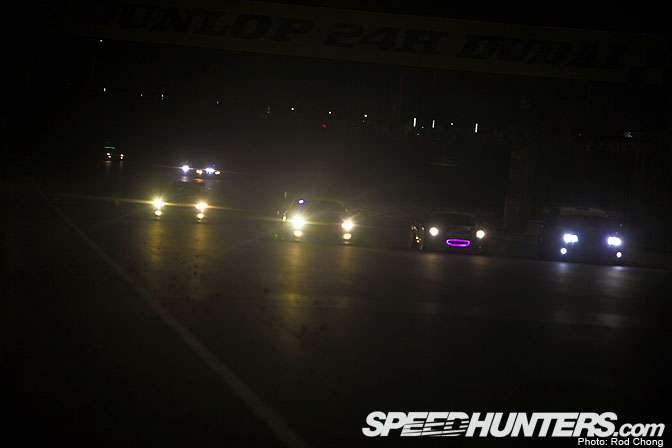 The pit wall is a fun place to get up close and personal with the racing cars as they blast past you. I've found myself hanging out a few times there tonight.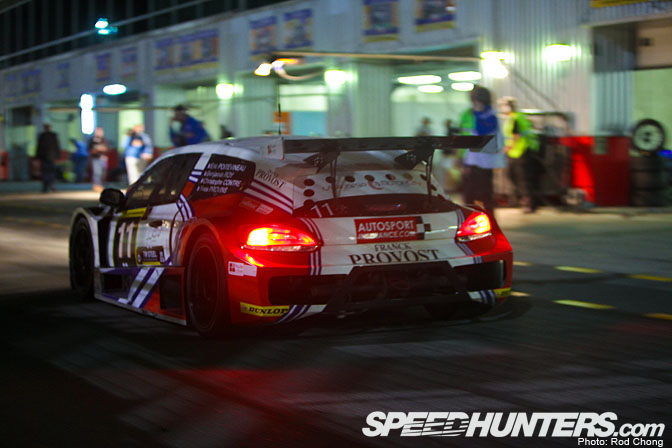 You can also turn around and shoot all the pit action too which is cool. Here's one of those Gomez Competition silhouettes. Interestingly there is no mention of the word Scirocco on this car at all. The official name is GC10.2. Dunno…
I decided to catch an hour of shut eye at this stage. Staying up for the whole 24 hours seems to not be on the cards this year.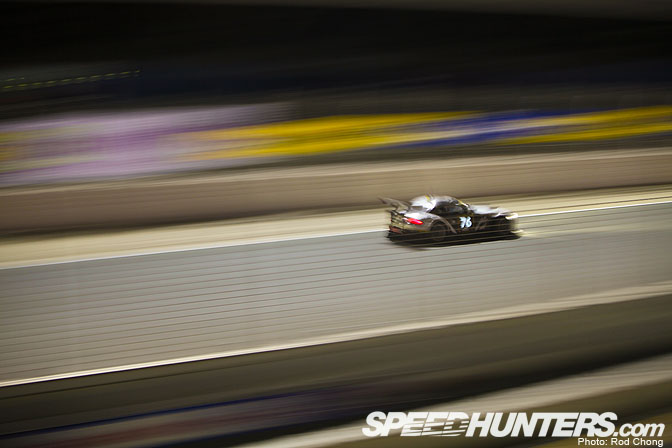 Waking up, I decided to do a bit of shooting from the roof of the media center. I remember doing this same shot a year ago and noticed that I seem to be a lot better at panning this year!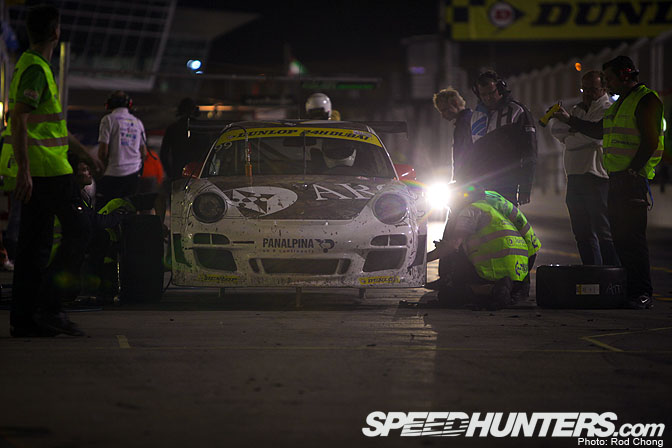 Next up it was time to check back in to our pit area to see what was going on…. There wasn't anyone around so I stood in the pit lane and got this shot.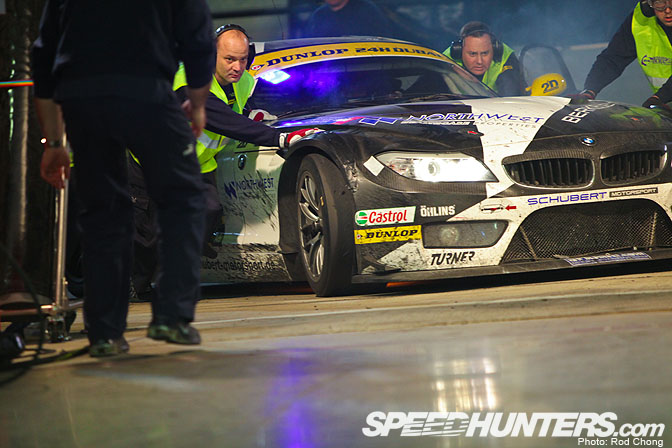 Suddenly there was a lot of German shouting as the number 77 car came into the pits… with a small fire under the car! Yikes! The situation was soon under control though.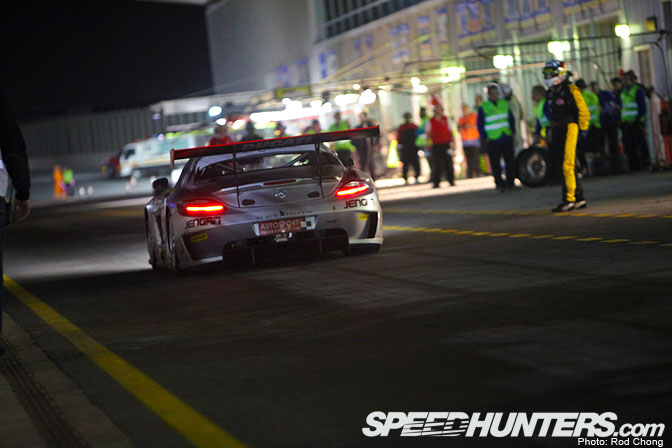 I got out of the way of the mechanics and stood on the pit wall again… just in time for one of the Mercedes to thunder past… if only you could hear the racket this thing makes on the pit rev limiter! It sounds like a machine gun cross with a helicopter.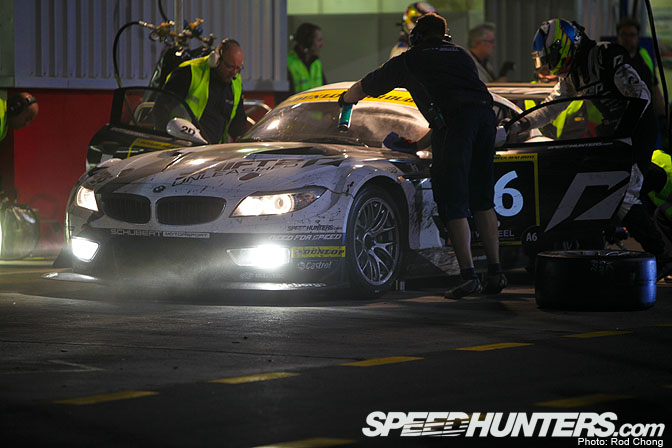 Soon after number number 76 was in from the race lead. Augusto Farfus jumped out of the car and Tommy Milner was in. Moments later it was gone…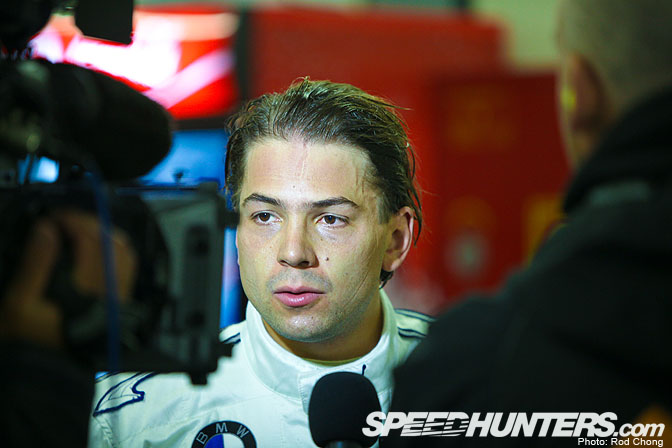 I then strolled in to the pits to find Farfus giving a television interview. This whole process seems like a bit of a dream you know… I've been into endurance racing all my life so it's a bit surreal to be intimately involved with a car which is leading a 24 hour race. Normally I'm reading about 24 hour race competitions!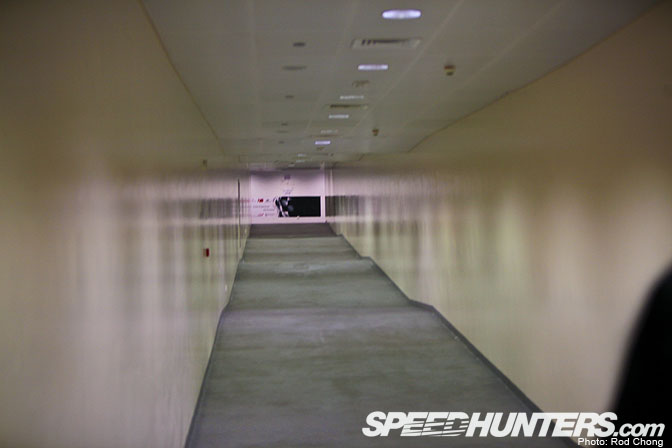 In order to fight the tiredness a few of us decided to go for a walk.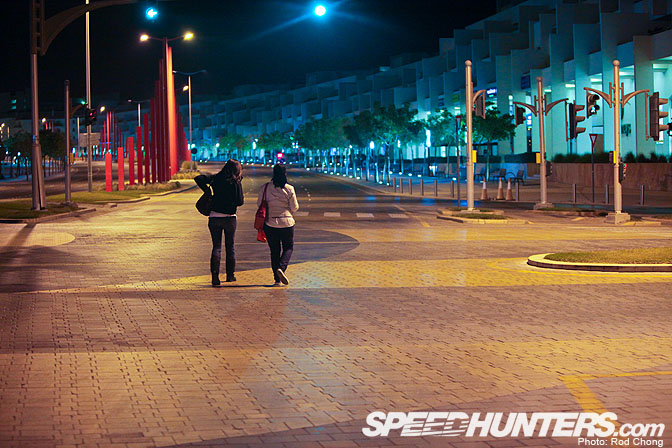 We had heard there were some food franchises (I resist using the word restaurant here) across the street from the circuit and thought this might be interesting to check out.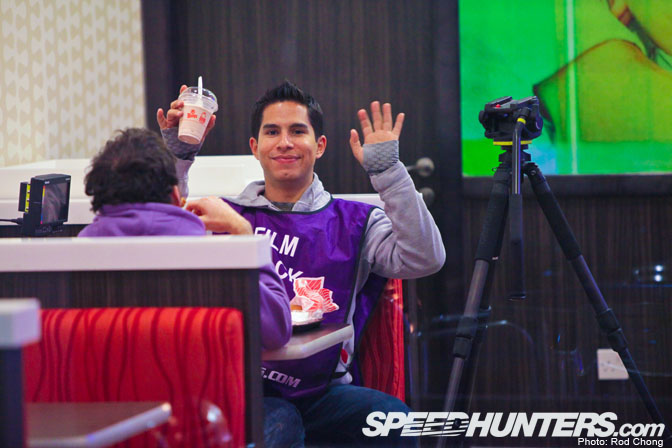 Look who we found in at a Wendy's!… DC and Will!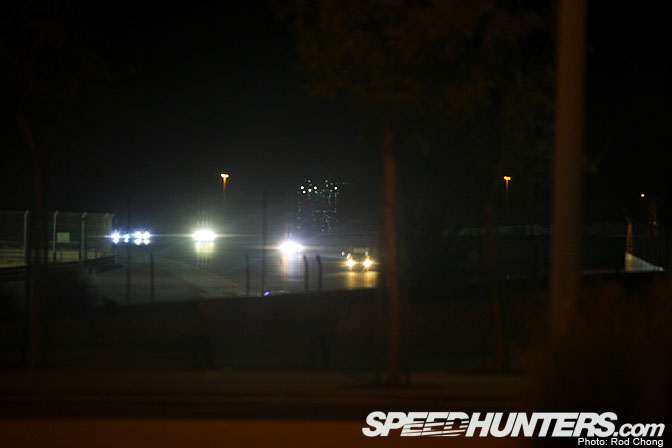 Now I have to say that I've never experienced anything like this in all my days of visiting race tracks. Across the street you have a 24 hour endurance race going down and on the other side you have a Subway, Dunkin Donuts, Cafe Nero, Wendy's… and they were all open at 4 in the morning!… And completely deserted!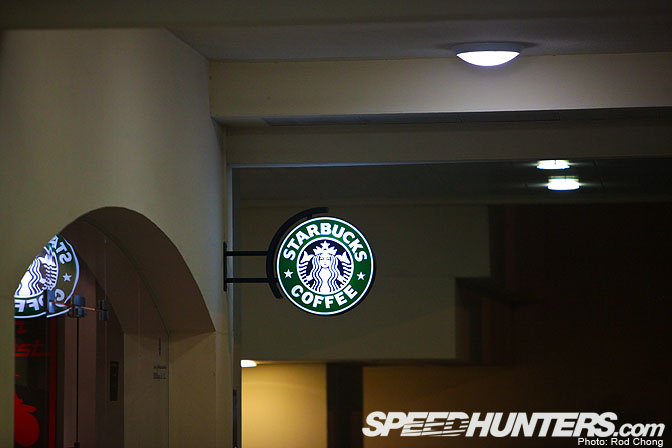 I decided a cappuccino was needed and walked over to the Starbucks. The people inside seemed very happy to see me -as if I had been their only contact with the outside world for the past day.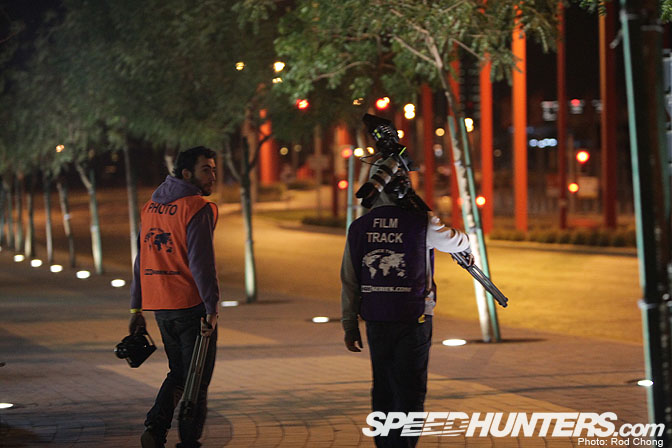 Then it was time to trek back to the circuit to do this posting!
Later.
:R