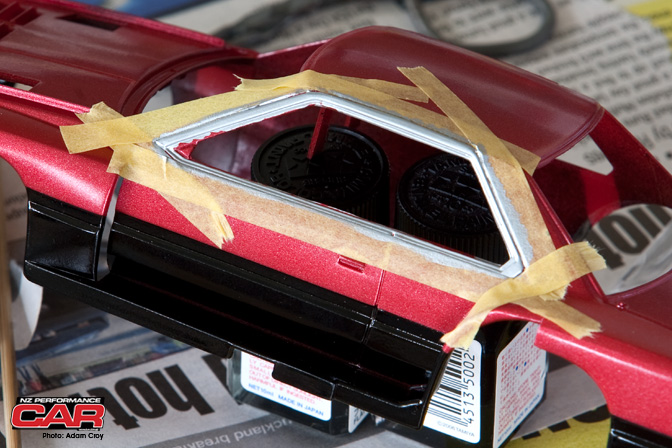 First off, thanks guys for all your comments and advice from my first post. Here is the second part of my Skyline Super Silhouette model build.
Picking up from where I left off a few days ago. Above you can see the black two tone paint is now finished and I have masked up the windows for the trim work. I tried a couple of different ways of masking and found the most effective to be covering the area in tape and then cutting out the area you want to paint rather than trying to work the tape around the details.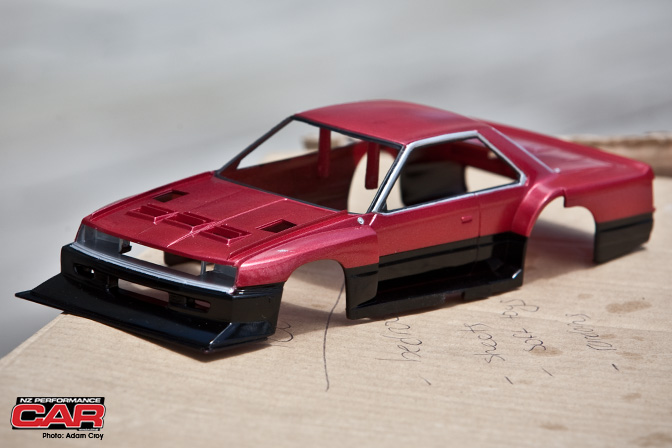 Main Body piece finished, waiting for the vents and wing to go on.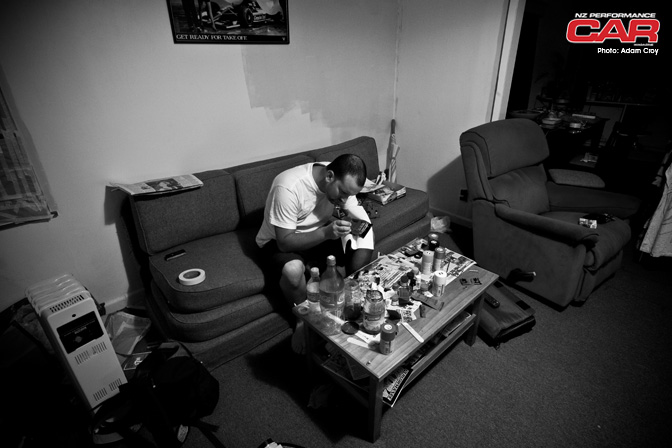 At this point with the paint all but done, I turned my attention to the construction. For what its worth, my advice for this part is as follows. Get hold of a very sharp knife and always cut the pieces off the sprue. Twisting can cause rips.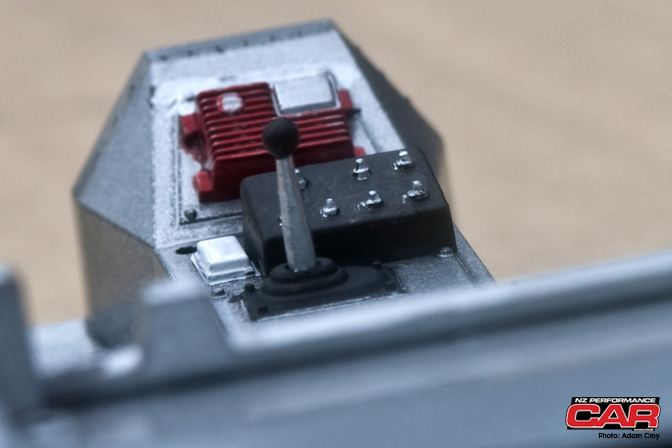 Use glue sparingly. It will melt the paint if you get it on anything and touch ups can be difficult. Especially if you have spent time weathering an area. Also for gluing the windows, lights and other clear bits of plastic, you can get a special type of glue. It dries clear and doesn't cause the plastic to discolour.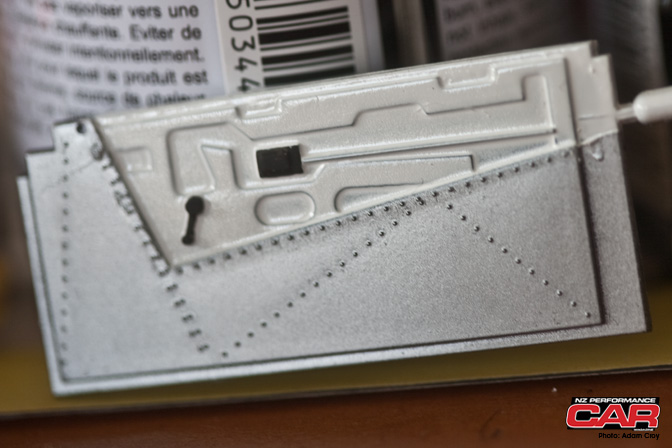 This model didn't have any but if you have to glue pieces that have come out of the box chromed, make sure you scrape the chrome off the places where you are going to apply the glue. The glue works by melting the plastic and it won't be able adhere properly otherwise.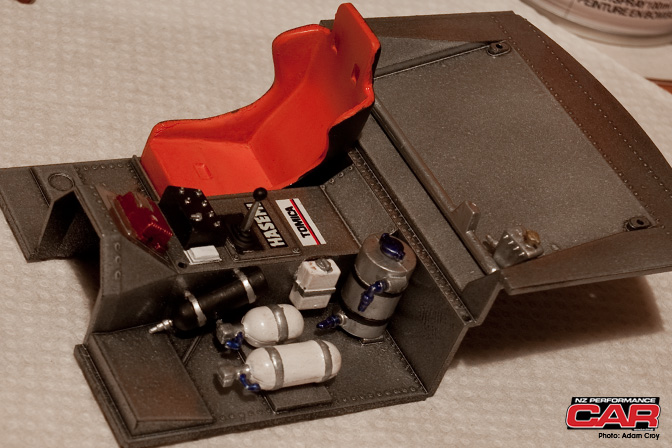 This is the beginning of the interior. If you want to get really carried away, head down to your local hobby shop and get your hands on some thin copper wire and tubing. With a bit of skill you can run some lines through the interior or engine bay for that extra bit of realism.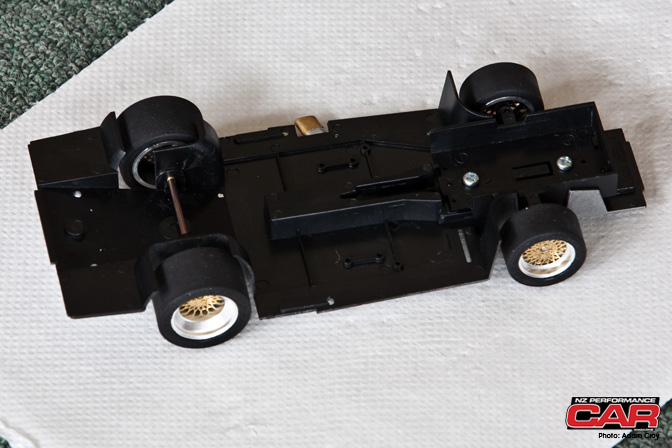 The chassis part of this model was lacking. However when I was putting it together I noticed there was a place for batteries to go. I assume that means you can put an engine in it. Any ideas?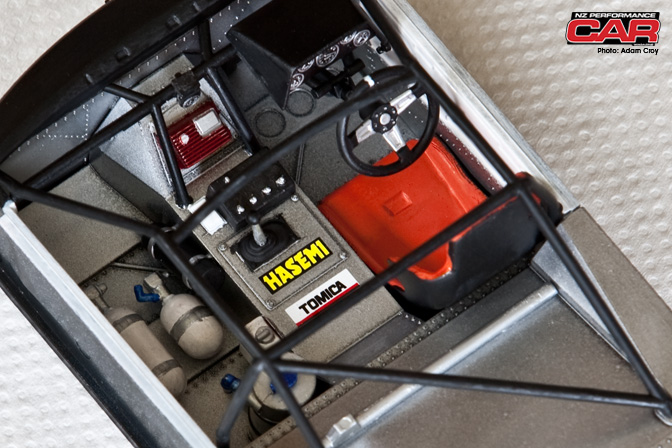 The finished interior. Its a shame that a lot of this detail is going to be lost once the body goes on!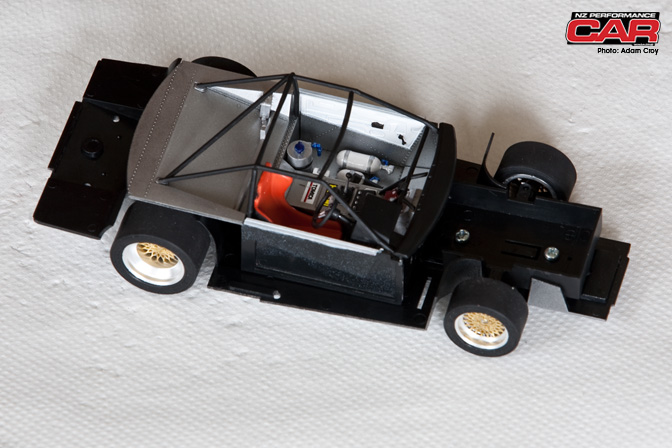 Another thing I found out the hard way is that the paint will start to come off if you handle the parts too much. I got around this by wearing gloves. It might look funny but will save you a huge amount of time in retouching.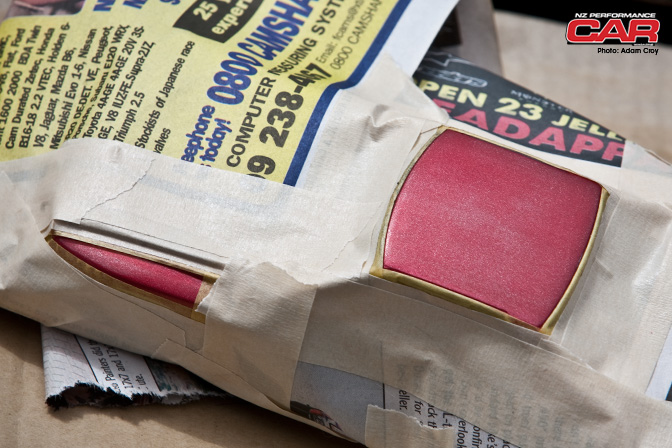 I was unhappy with the finish of a few spots on the body, so as you would with a full scale car, I masked only the areas I wanted to repaint and went through the same sand and paint process from earlier.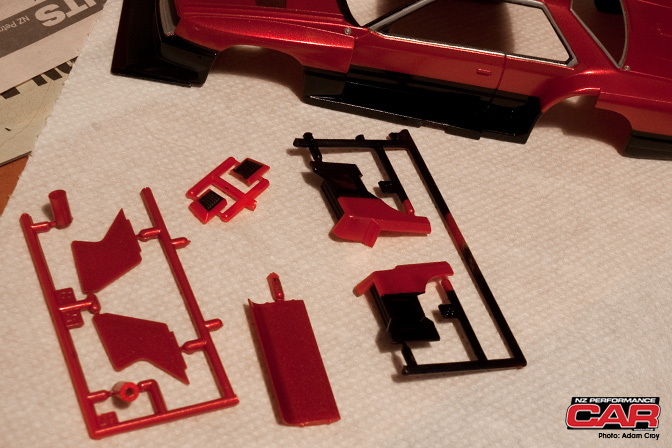 The last few pieces to be put together were the body details. Once you have cut the parts off the sprue, grab a nail file and clean up the edges and joins. Always dummy fit the parts as well before gluing. The wing on this model was never going to fit as it came out of the box and required a lot of filing to get right.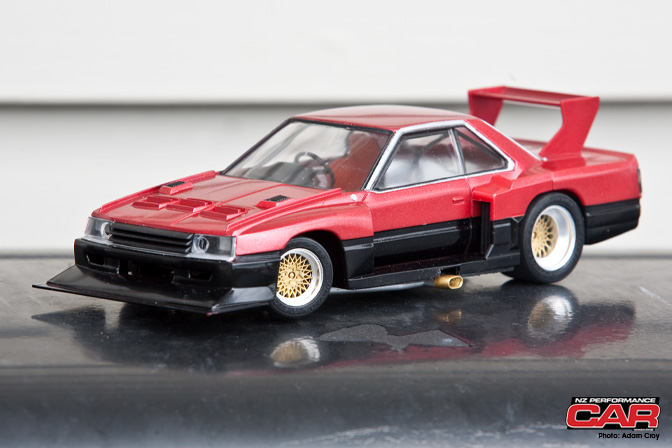 All done except for the bit I was looking forward to least: the decals. Unfortunately it's the part that really makes it what it is.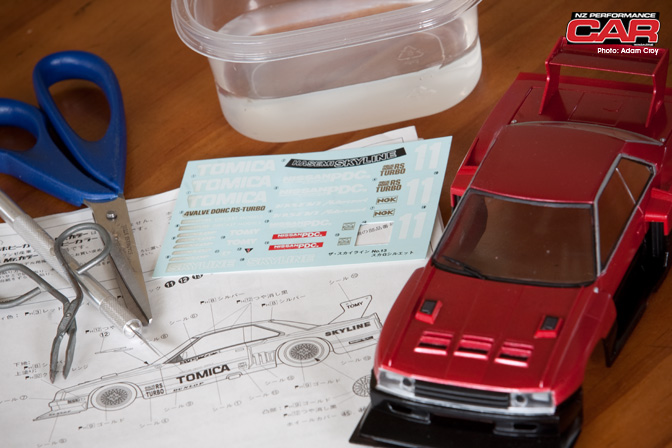 For this part you really do need to have patience. Decals can be very temperamental and will rip in the blink of an eye. If you are having trouble getting them in the right place try putting a small amount of liquid soap in the water you are soaking them in. It will allow a little bit more mobility when placing them, but will also increase the drying time.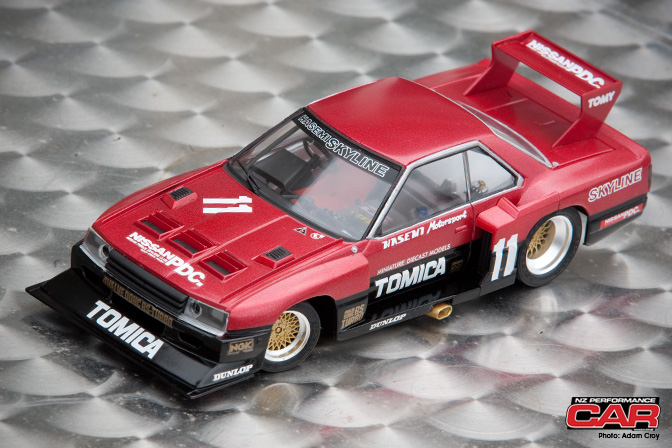 Finished and I'm pretty happy with it!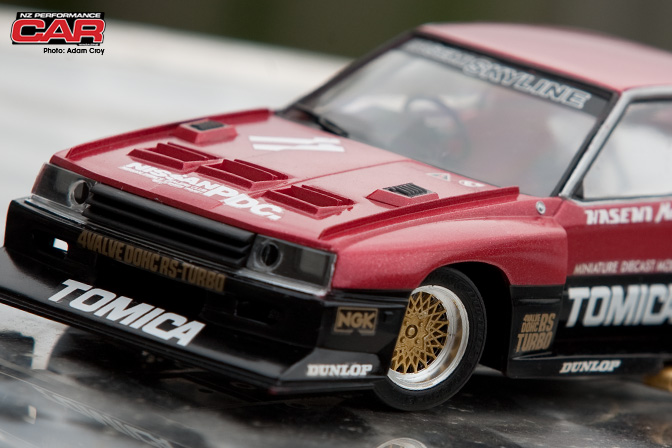 It's the little details that really made this model for me.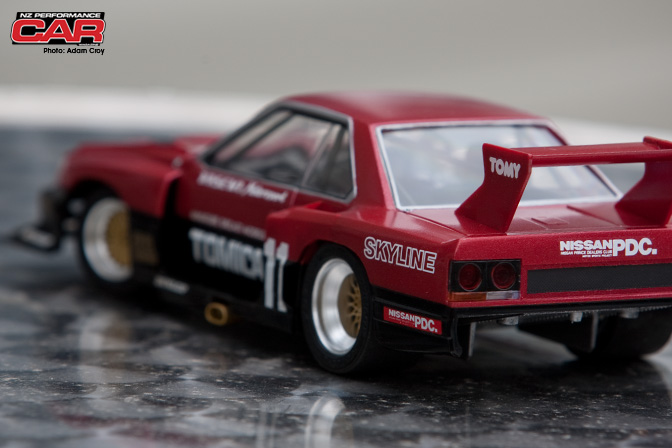 I always prefer the way a car looks from the rear.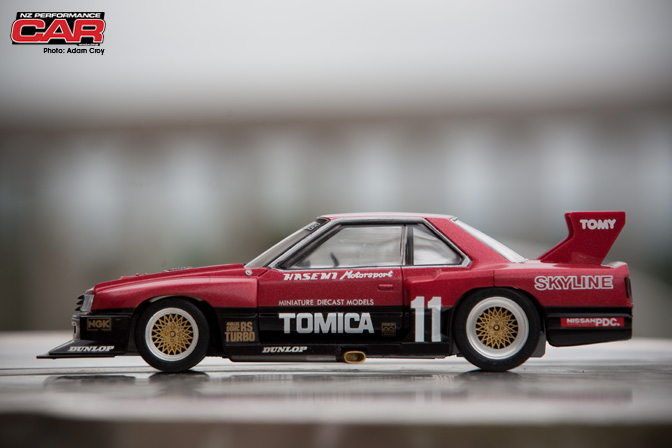 So I hope this has been of interest. It was a hell of a lot of fun to put it together! Again if you have any other tips you can share then please post them in the comments section.
- Adam Croy
Tags: adam croy, Collectables, magazine blog, nzpc magazine
---
This is simply amazing! Makes any attempt I ever made at building a model look like shit.