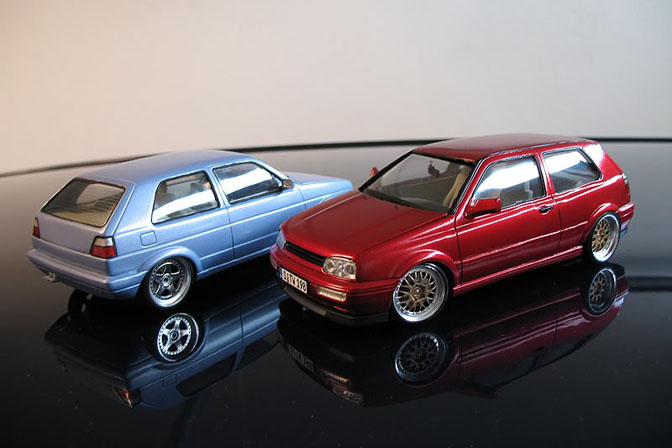 I've been very impressed with a lot of the reader-submitted collectable and model collections that have shown up in the inbox this month.
Here's another one from Scott, who lives in Santa Barbara, California. Scott likes all sorts of cars, but VW's are his specialty, and it definitely shows in his collection.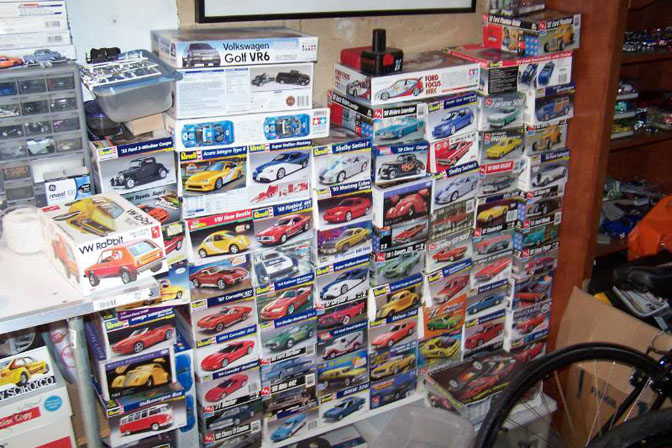 He's got quite a collection of plastic model kits.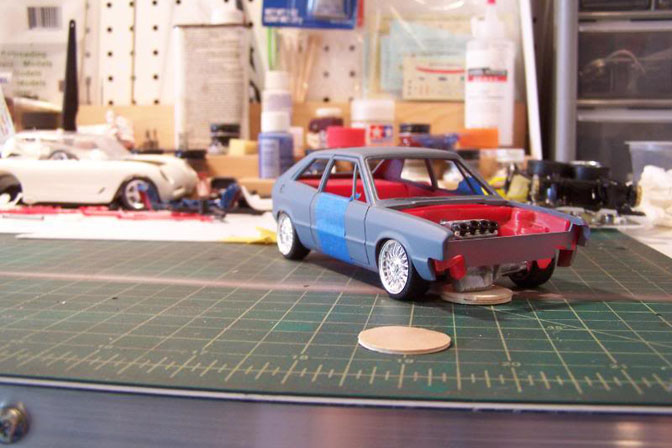 Of course plastic models are nothing if you don't break open the box and put them together. This Scirocco looks like it's coming along quite well.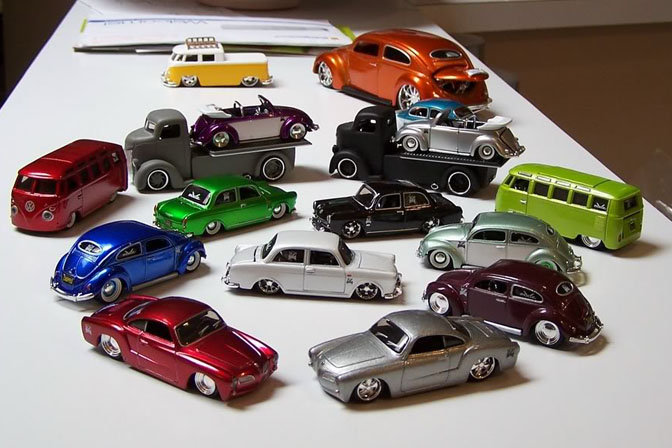 Look at all those cool die cast aircooled VW's! Scott says he has about 2,500 cars in his die cast collection.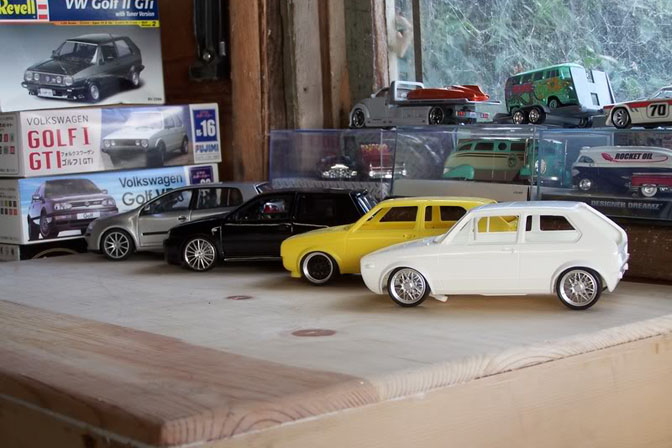 Golfs of a few different generations.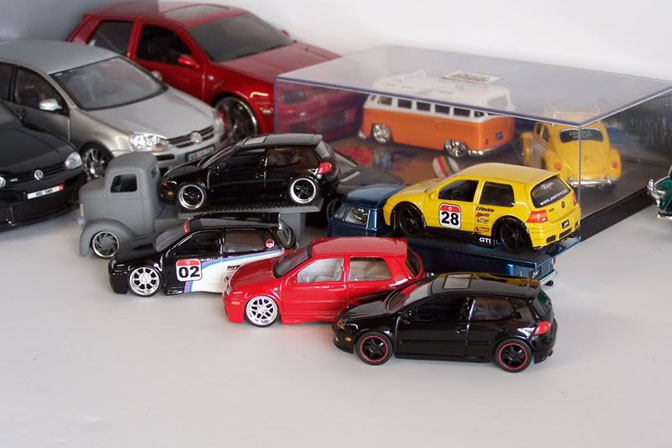 Die cast VW's of the watercooled variety.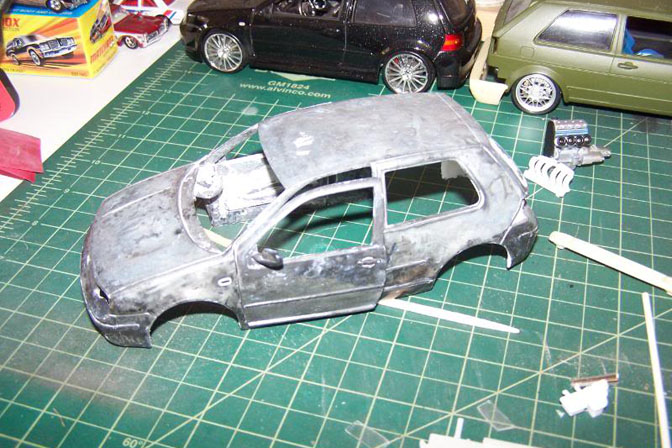 Shaved down to bare metal, just like a real car.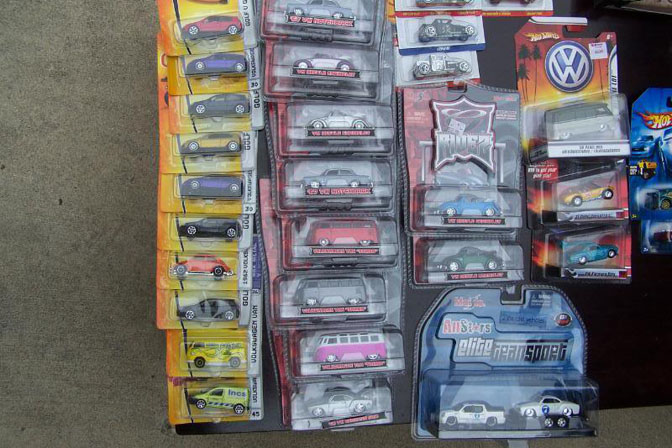 More die cast action. In case you wondering what Scott's real life vehicle is, it's an '09 Rabbit dropped on 19" BBS Wheels.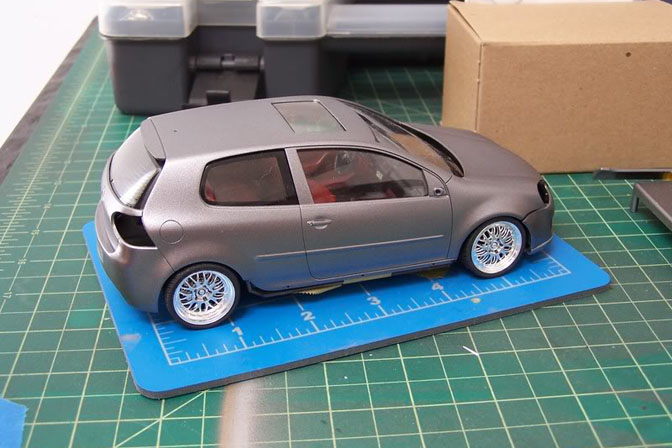 This flat gray Mk.5 looks pretty fresh as well.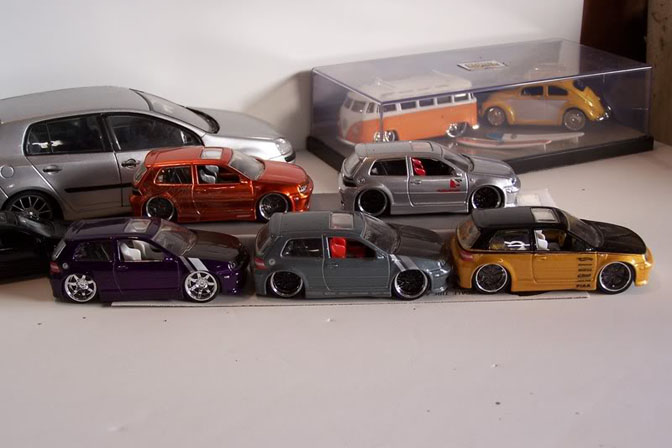 A selection of Golf die casts from the height of the tuner car craze. A little nostalgic.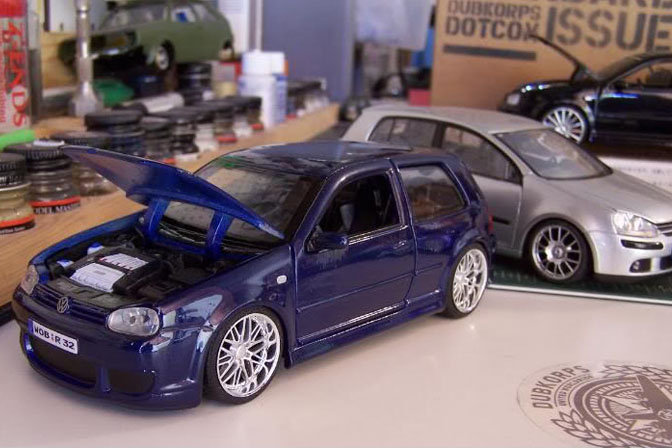 R32 showing off the goods.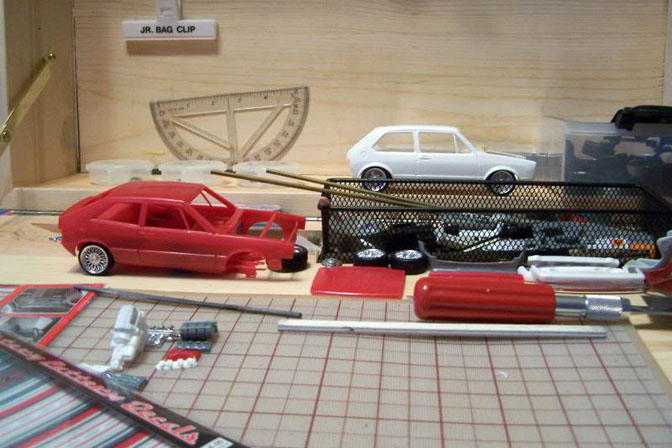 More plastic projects in the works.
Thanks for the photos Scott! Keep up the good work.
-Mike Garrett