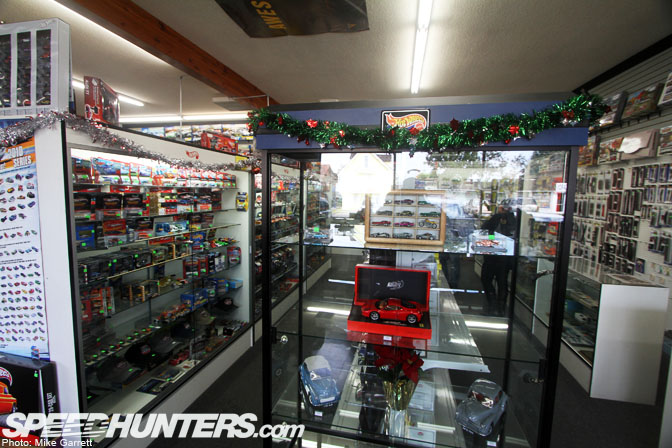 Now to continue where I left off last week with my visit to Prestige Hobbies in Anaheim, California.
The place claims to be one of the largest die cast hobby shops on the West Coast, and with the amount of items packed into the store, it's hard to doubt them.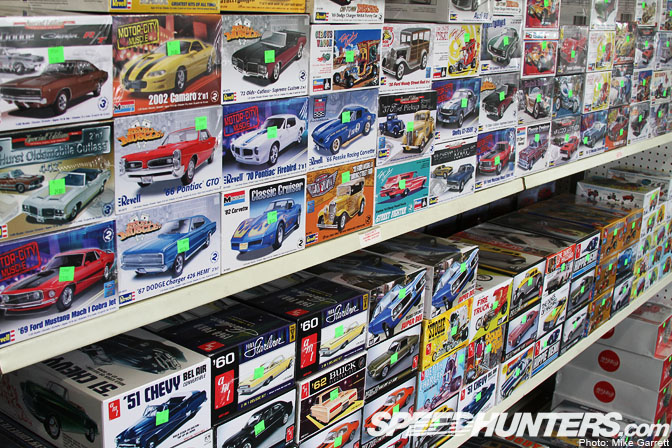 One of my favorite parts about visiting Prestige is looking through the massive selection of plastic model kits, both of the vintage and current variety.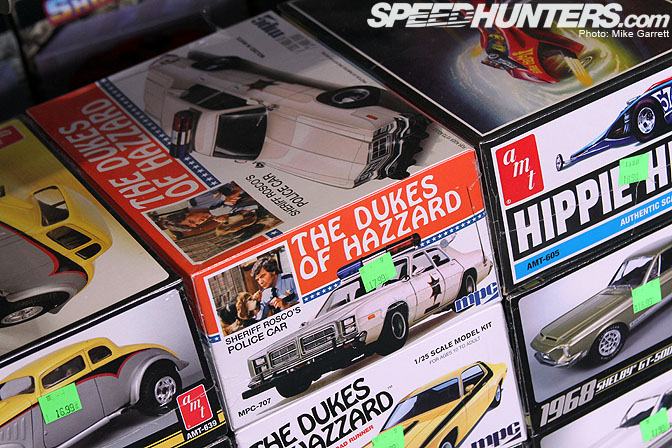 You can't help but feel nostalgic while looking through the stacks and stacks of model kits. Check out Rosco's police car from the Dukes of Hazzard!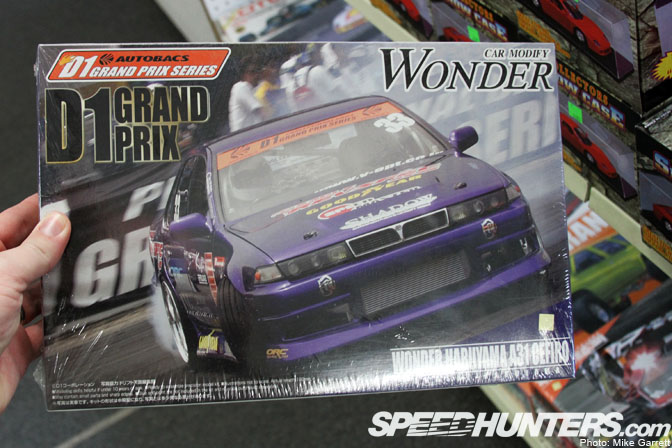 They even have a few Japanese model kits kicking around. I found this awesome kit of Haruyama's A31 Cefiro. Classic D1GP at its best.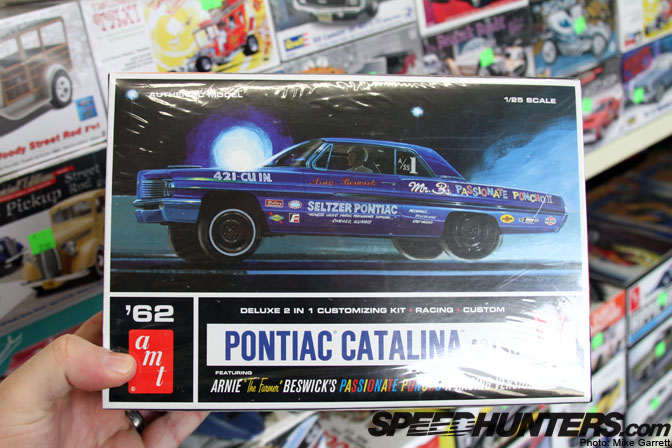 This AMT '62 Catalina looks straight out of the '60s, but it's actually a modern reissue of a classic kit.
You can build it as drag car or a lowdown custom. Your choice.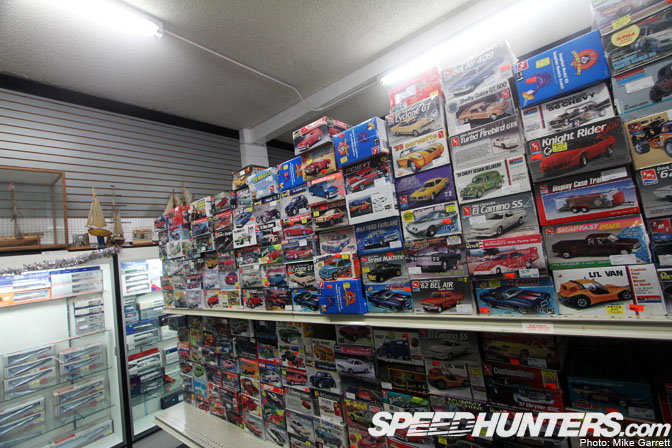 No matter what type of vehicle you are looking to build in scale form, you'll probably find it here.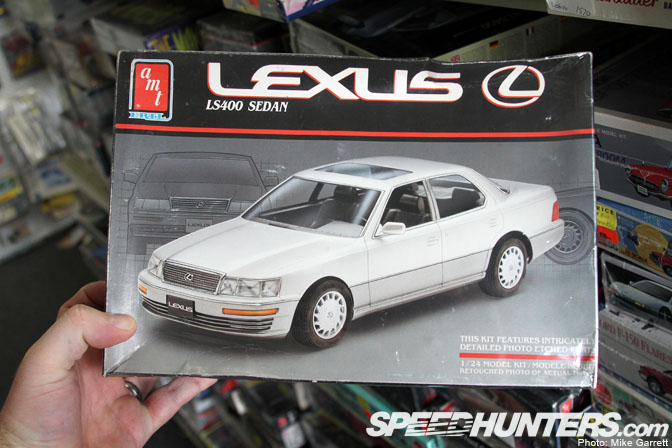 How about this old school AMT Lexus LS400 kit? This must have come out when the car was first hit dealers…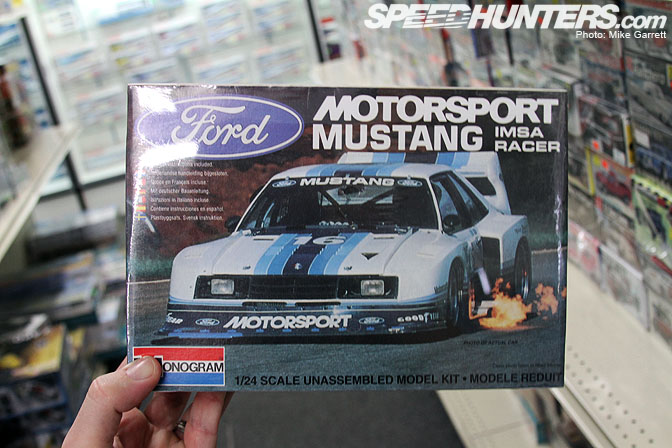 If I had to pick a favorite kit though, it'd probably be this Monogram IMSA Mustang. Pure '80s awesomeness!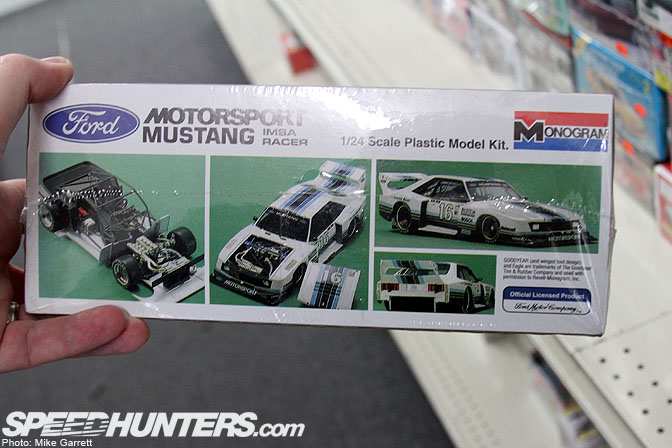 This should be super fun to build.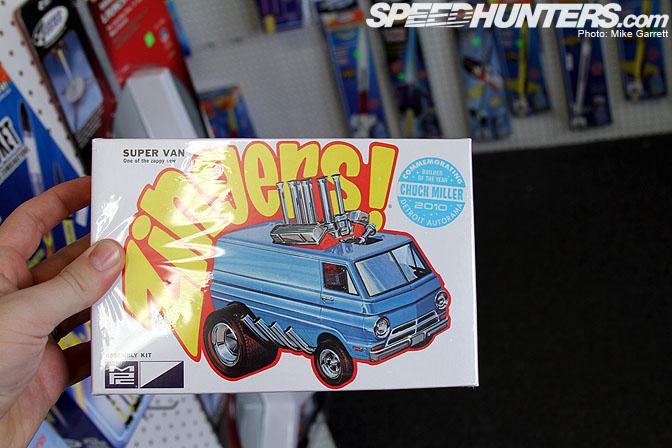 The Super Van is another one to put on the list.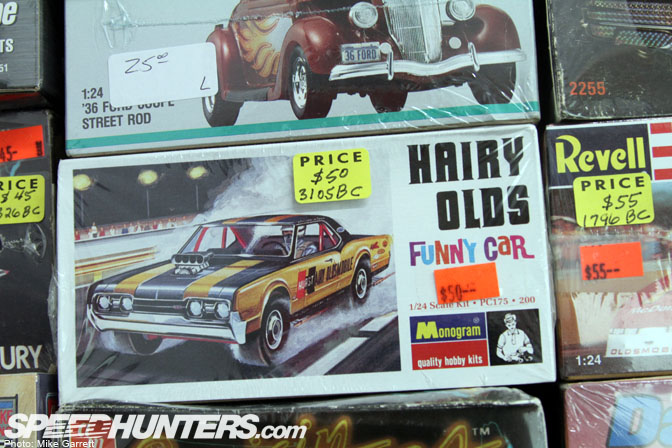 Remember the Hurst Hairy Olds? Here's a scale version.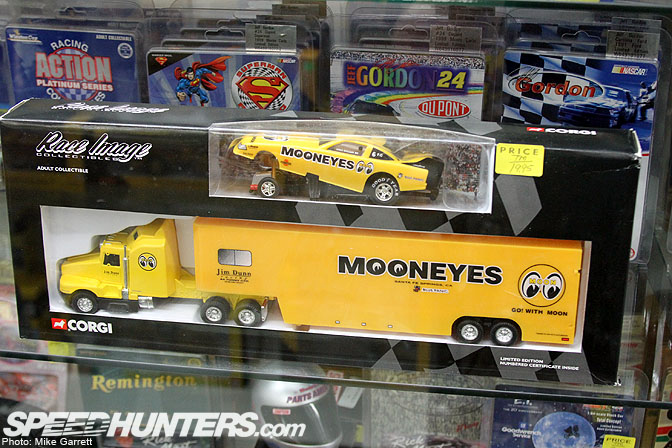 Back in the die cast section, I came pretty close to buying this Corgi Mooneyes transporter. I wonder if it's still there?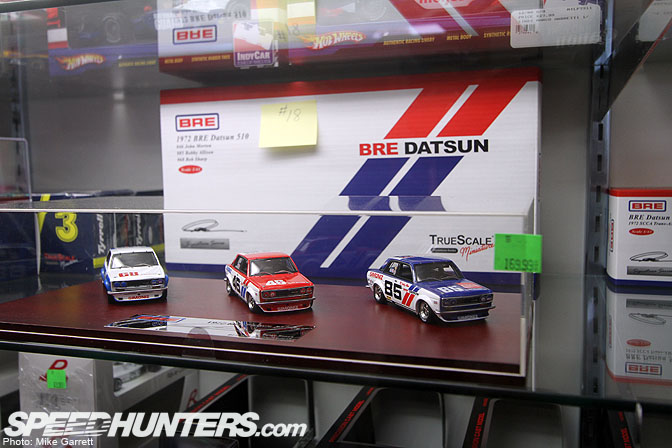 This TrueScale BRE 510 set was incredible.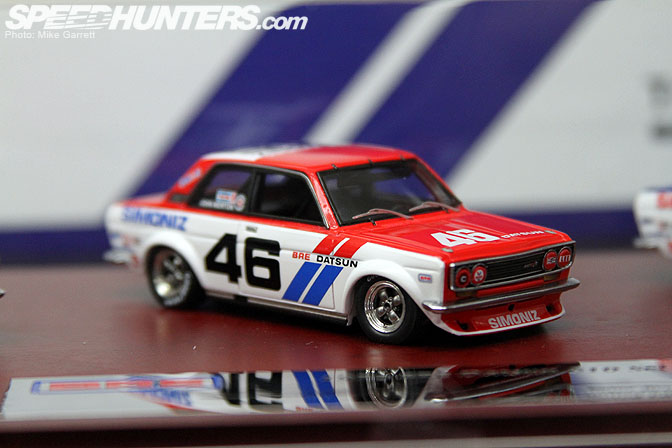 Amazing detail for it's size. I don't think my shelf is worthy.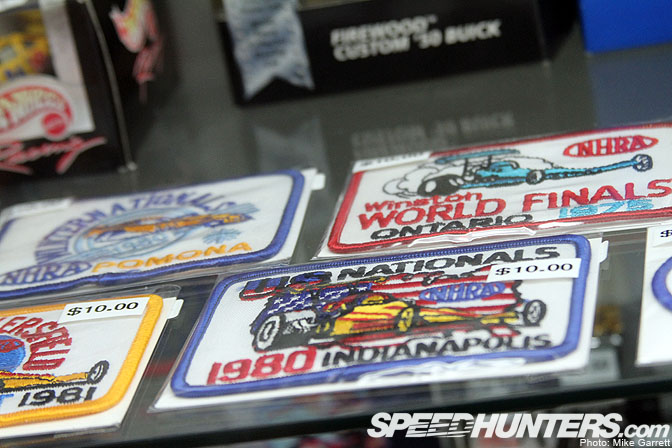 You'll also find things that aren't scale replicas of cars. Things like t-shirts, signs, or these cool drag racing patches.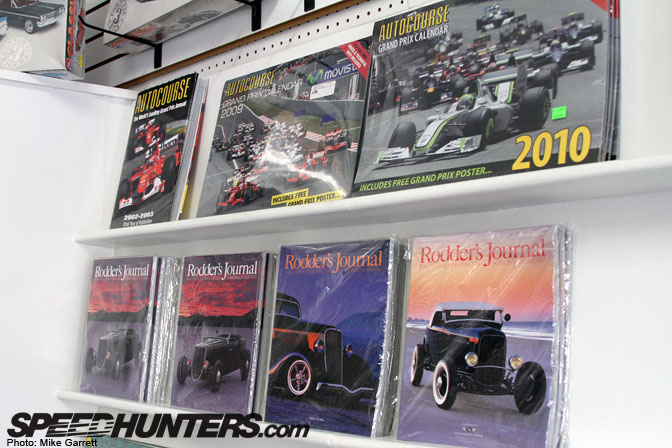 There's even a small assortment of magazines, books, and calendars. If you like cars, you'll dig this place.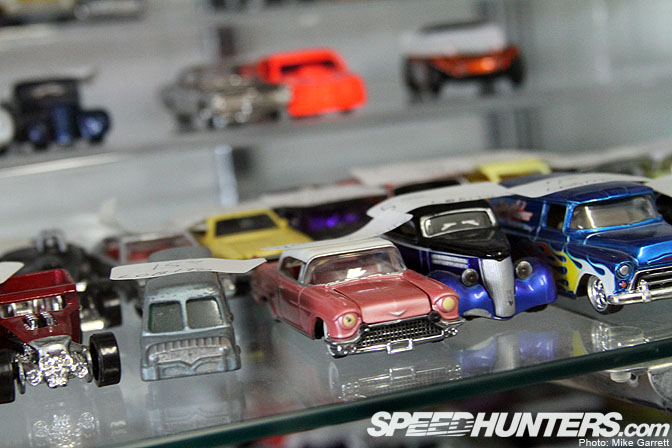 More 1/64 scale!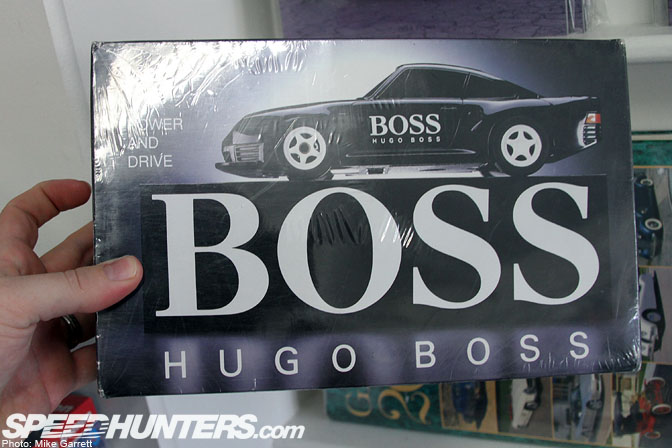 Since a lot of the items are on consignment, you'll find some pretty random things, like this Hugo Boss Porsche.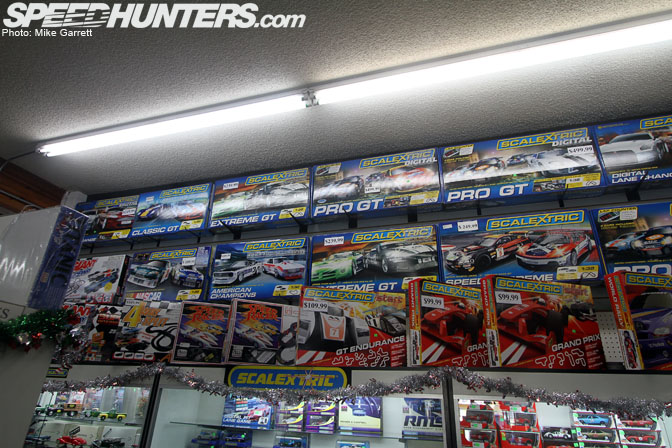 One thing you might not expect to find at a shop like this are slot cars. They stock a surprisingly big selection of Scalextric sets and cars.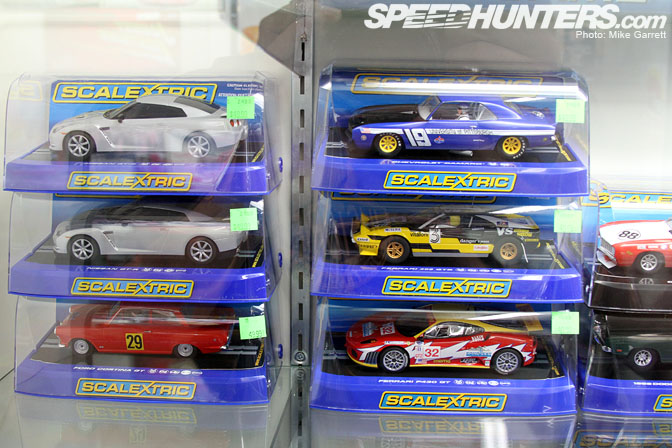 Most of these cars are detailed enough to be static models!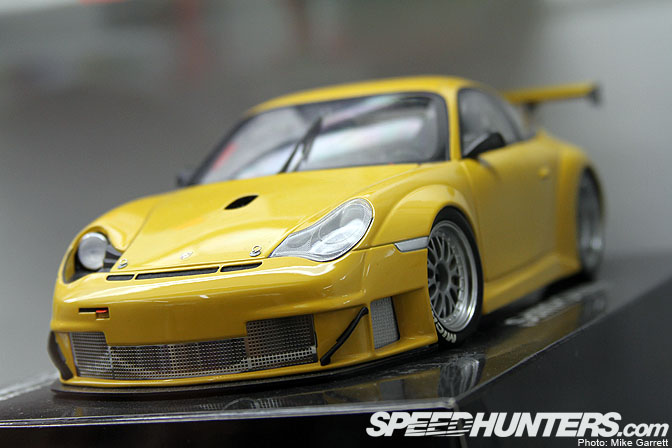 There's a good chance you can find some of this stuff at big online stores for a little cheaper, but you can't beat the experience of walking into the store, physically checking out the cars, and making a purchase.
You can easily kill a whole afternoon at a place like this, and it's the perfect place to go on a cold winter day.
-Mike Garrett