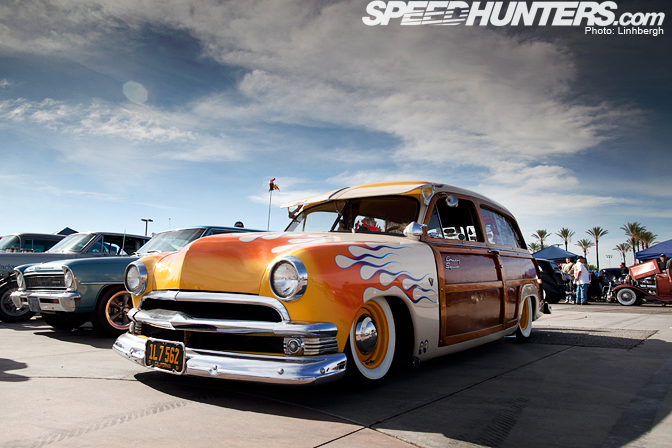 Upon arriving to Irwindale Speedway, for the Mooneyes Xmas Party, and being greeted with summer-like sunlight and summer-like temperatures was a bit strange. The eastern part of the United States was getting piled in with snow while Mike Garrett and I were walking around the show with more than moist under arms. Seeing how Mike has already given us a detailed look at the going-ons of the show in part 1 and part 2 of his coverage, I thought I'd look at a few cars that stood out for me. This '51 Ford Woodie was one of them.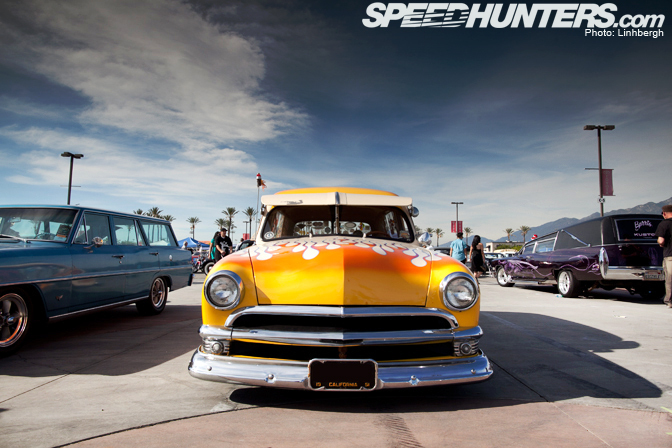 This Woodie, like most of the year in Southern California, seem to be perpetually locked into the summer season. It's a happy car.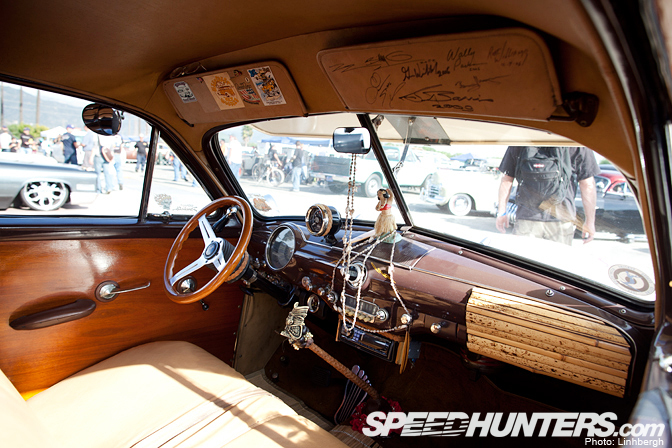 It's summerness is most prevalent in the interior with its tiki inspired decor.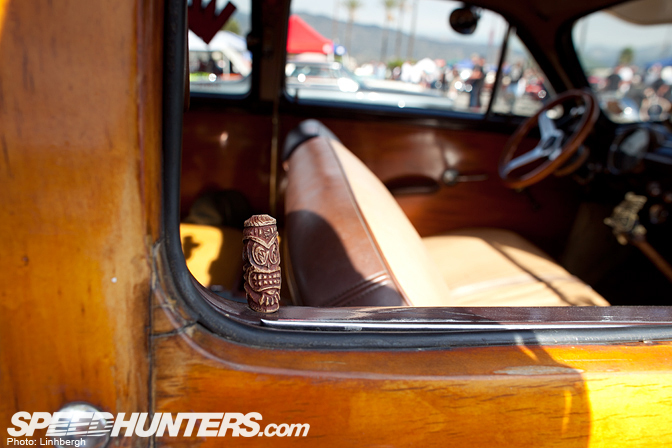 The tiki theme is everywhere, like here at the door locks…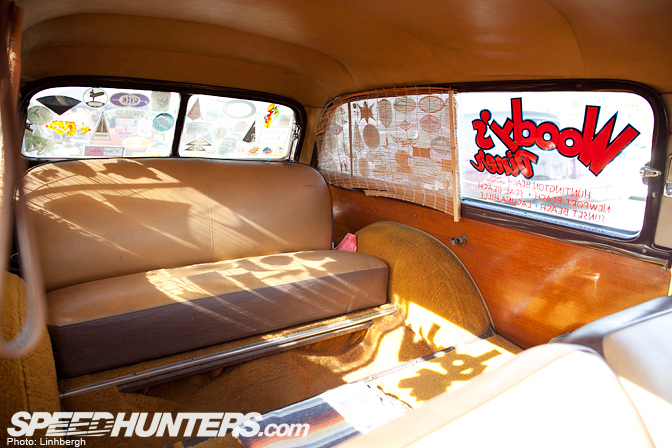 …and in the back seat with the wooden window shades.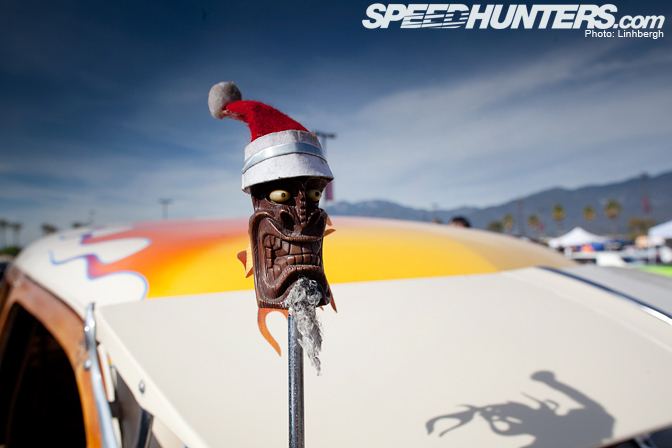 There's even Santa Tiki-man on top of the radio antennae!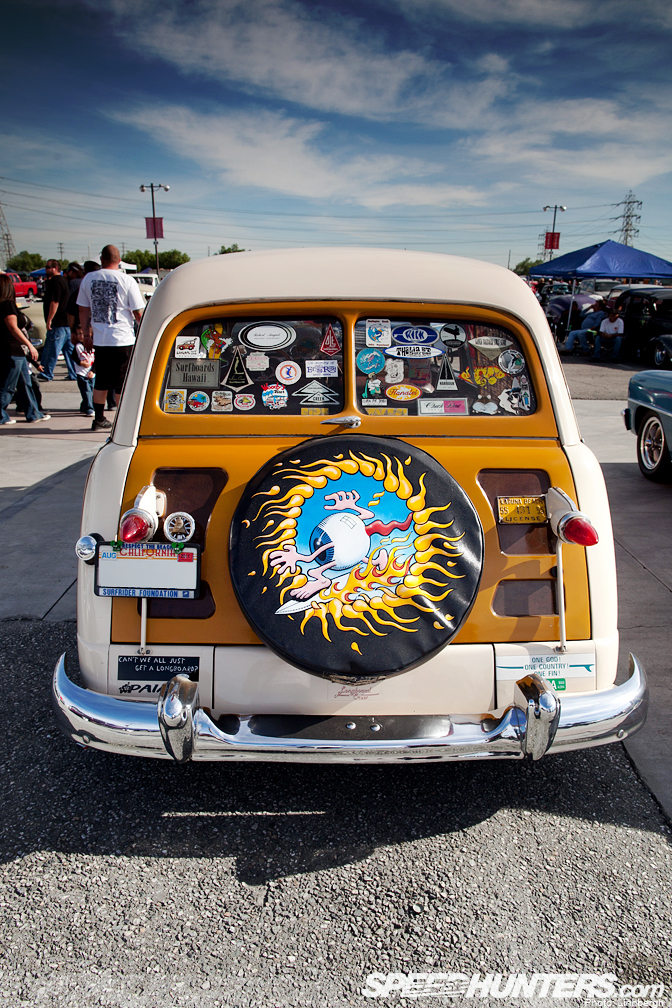 Loving the sticker bomb and the eyeball guy surfing through a ring of fire while his very surfboard is on fire!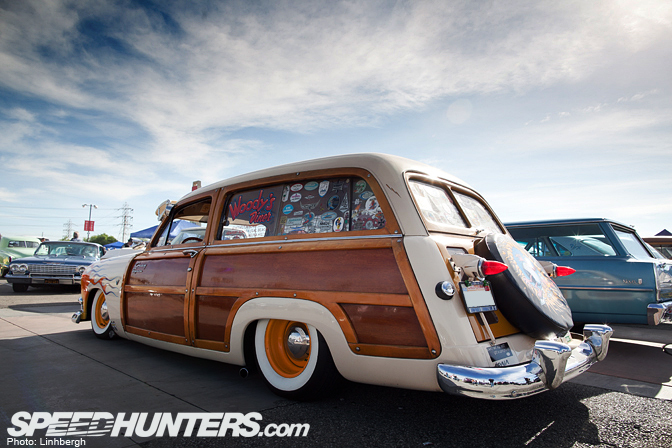 Good stance doesn't just belong to late-model cars as this Woodie has been dropped pretty low on a set of widened steelies with factory style hubcaps.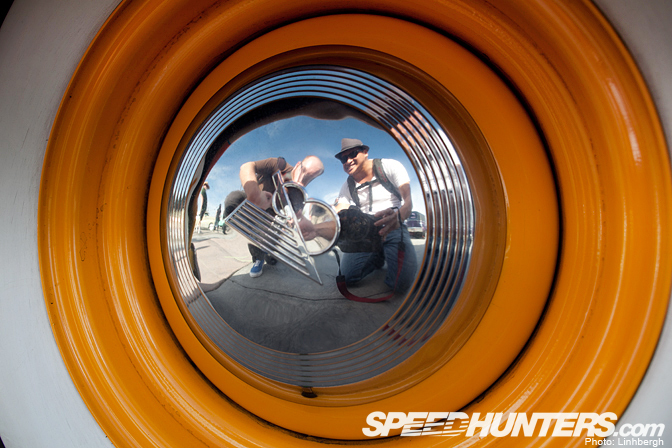 There were a few clues throughout the car that hinted that this particular Woodie has a V8.
Excuse the reflection as Mike Garret and I couldn't help but act like a pair of 8 year olds in the hall of mirrors at the local fair….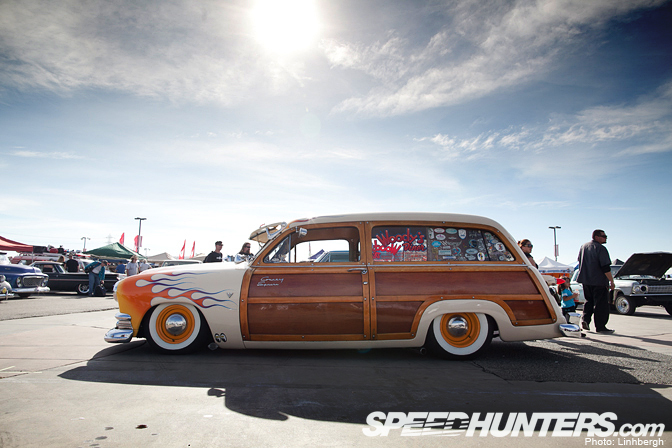 This is a car that can put a smile on anyone's face when they see it. It could be cold and dreary winter day, but when see this bright, warm and whimsical Woodie, you can't help but grin ear to ear.
-Linhbergh