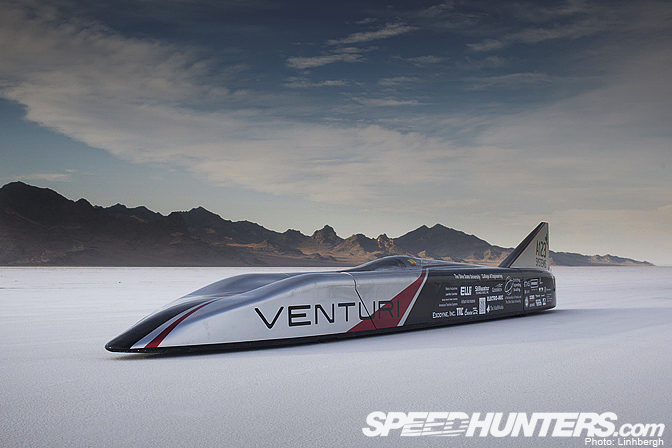 For those of you that have finished college or university and have moved on to your careers, think back a bit. What was the best thing you did in those few years of higher education? Was there a bit of drinking, partying, or courting the opposite sex? How about spending all year long, even during the summer months by breaking land speed world records at the Bonneville Salt Flats? That is exactly what the students of the Ohio State University engineering department did.
This 100% battery powered streamliner is 100% built and designed by students. Those students built a car, which thundered (a bit quietly), to a modest speed of 307.9 MPH and became the world's fastest electric car at FIA World Finals this past August at those very salt flats.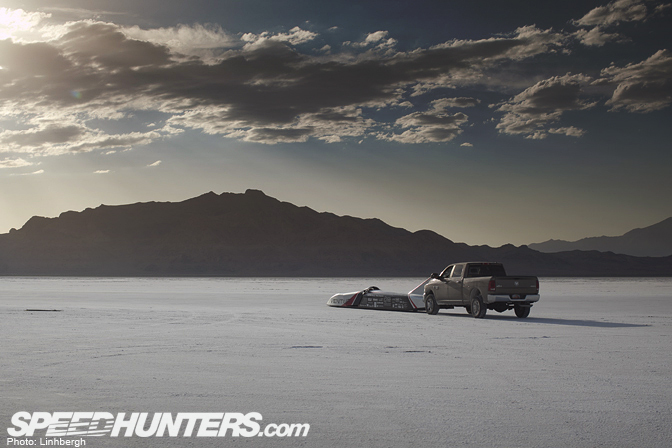 Land speed racing is nothing new to the students of the OSU engineering department. Their first streamliner, the Buckeye Bullet 1 was their first battery powered land speed race car but held records of being the world's fastest electric car with a top recorded speed of 321.8 MPH and a U.S. electric land speed record at 314.9 mph!
It was also the first electric vehicle to break 300 MPH.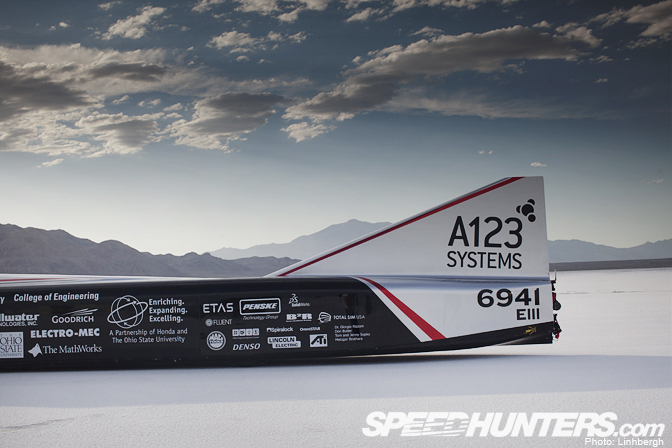 OSU's second generation of land speed racing, the Buckeye Bullet 2, is the same streamliner you see now, but originally powered by hydrogen fuel cells.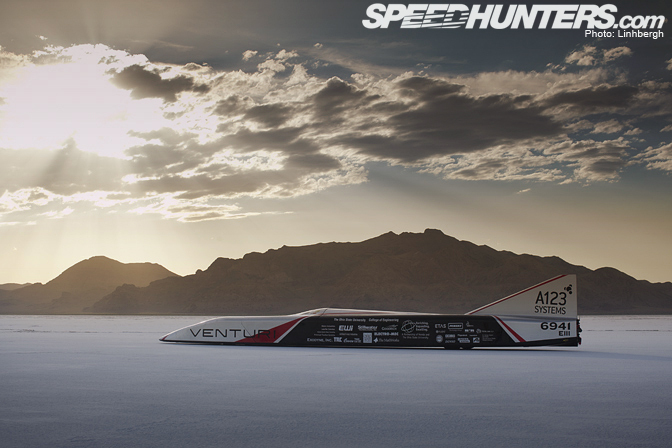 At Speedweek in 2008, the Buckeye Bullet 2 set the highest speed ever recorded by a hydrogen fuel cell vehicle with a speed of 286.4 MPH.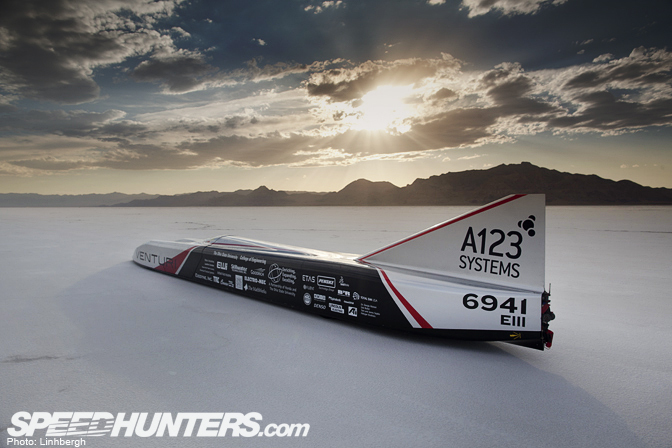 A year later, it set international land speed records by doing a flying mile with a speed of 302.8 MPH!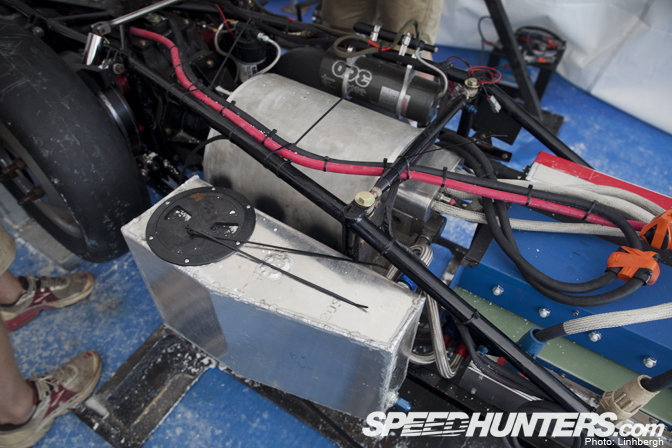 For 2010, the team ripped out the hydrogen fuel cell and replaced it with an electric motor…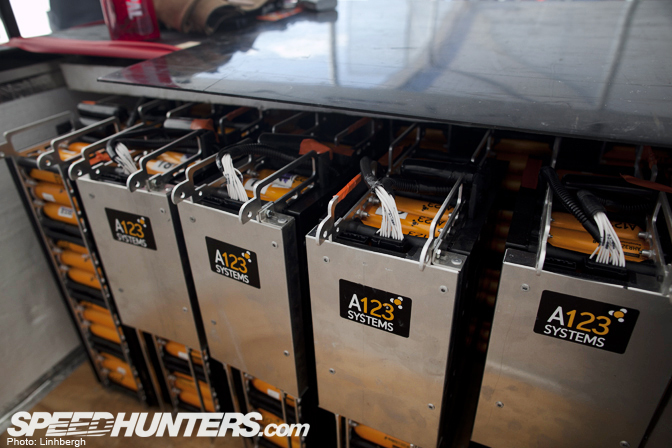 …and 900 pounds of lithium-ion batteries from A123 Systems.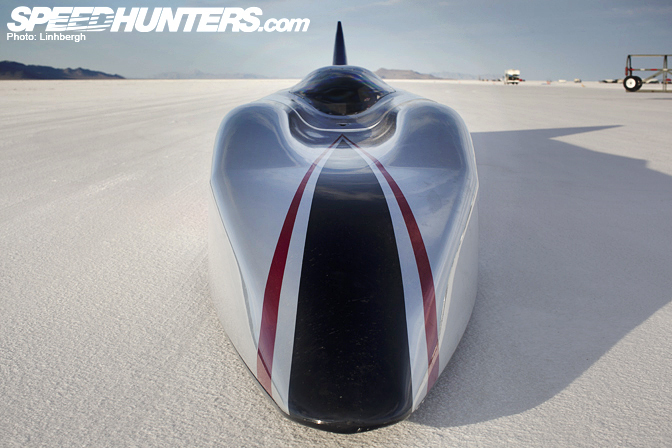 With no need for fuel cells or hydrogen tanks, the car lost a bit of weight. It currently weighs in at 4300 pounds and produces 800 horsepower.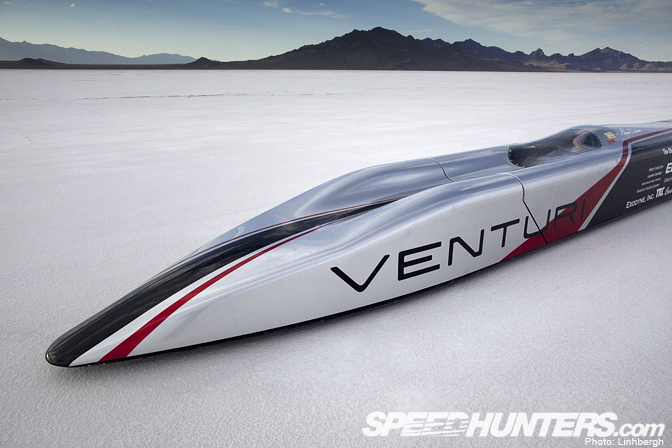 The aerodynamic sculpting of the front nose is gorgeous.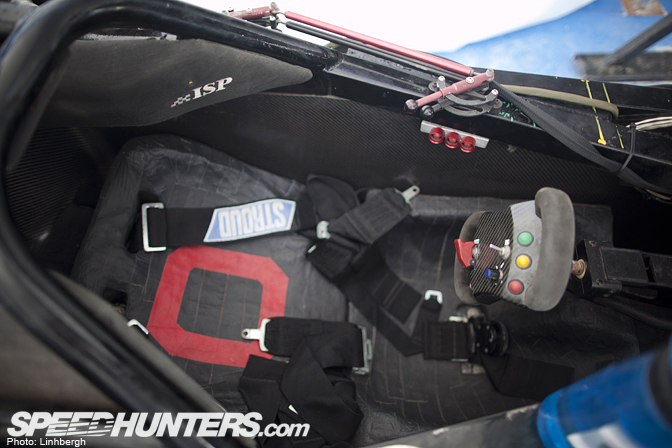 This is the tiny cockpit which driver, Roger Schroer, pilot's the car. I can't even imagine how it must feel to sit inside there at 300 MPH….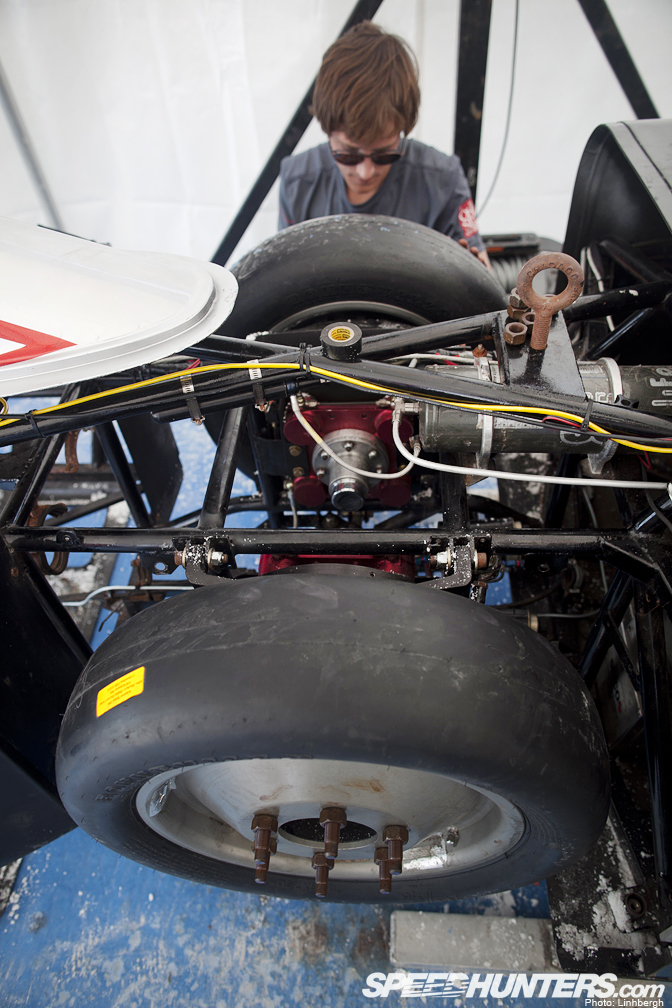 The Buckeye Bullet 2.5 features four wheel independent suspenion. Pretty much a must have if you have a car traveling to speeds of 300+ MPH….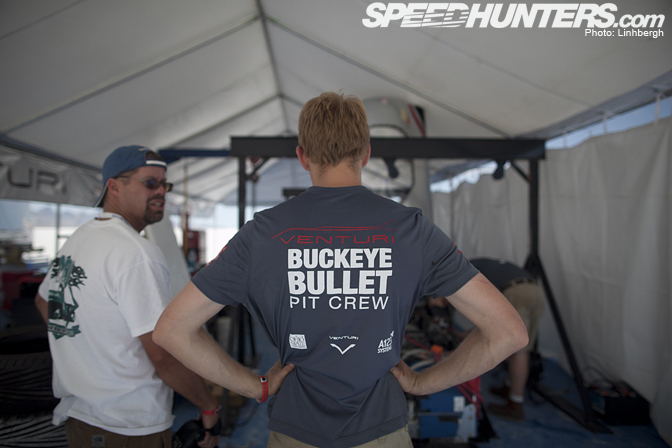 The Buckeye Bullet team is primarily composed of undergraduate engineering students but has included members of all experience levels, from high school interns to PhD students. The team continually evolves as students graduate and new students join.
If you were an incoming engineering student, would you want to build state of the art corner carvers (Formula SAE) and compete at a national level, or would you rather build world record seeing land speed race cars? 
I would personally choose the latter option.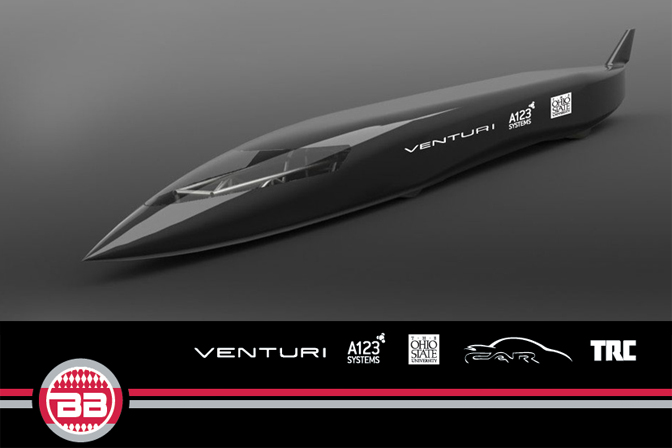 The OSU team is currently in development of their 3rd generation electric streamliner, the Buckeye Bullet 3. They're looking to debut the new car in 2012. The team designed the car to be the first electric vehicle to exceed 400 mph.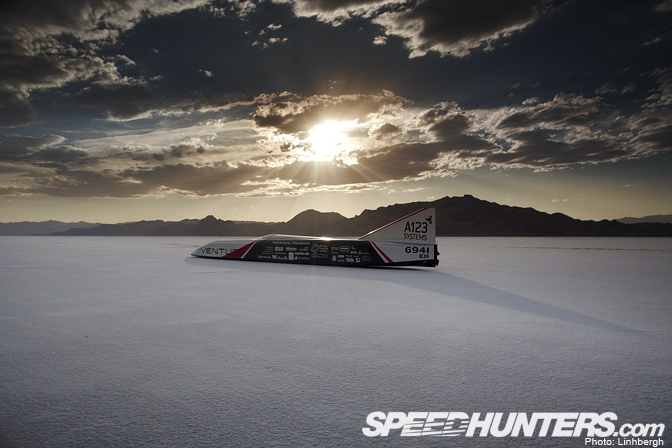 The Bonneville Speedweek paddock was filled all sorts of streamliners. Most of them looked like futuristic spaceships which had gigantic, lumbering V8s powering them. But the most spaceship of them all was the Buckeye Bullet 2.5. Its polished chrome exterior is a nostalgic design cue to the NASA space program of the 1950s and its battery powered electric motor came straight straight from the future. This is a car that has passed 88mph a long, long time ago. 
As hybrids and electric cars start to gain more and more popularity, it's great to see these green race cars start take the initiative and to hold up to their dino-burning compatriots, like the orange Porsche hybrid at this year's 24 hours of Nurburgring and Petit Le Mans.
We can't wait to see an electric car break the 400 MPH wall. Will it be a group of students from Ohio State University to do it first? We don't know but we are excited to see what the future brings.
So, what did you do in college?
-Linhbergh