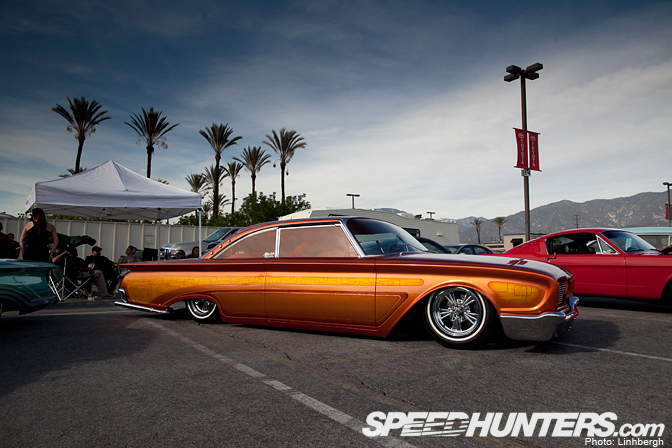 Earlier this year, Mike Garrett paid a visit to the guys at Starlite Rod and Kustoms in Torrance, California. During his shop visit, he came across this very Ford Starliner that was currently in the process of being built. Twelve months later, it sat at the Mooneyes Xmas Party finished.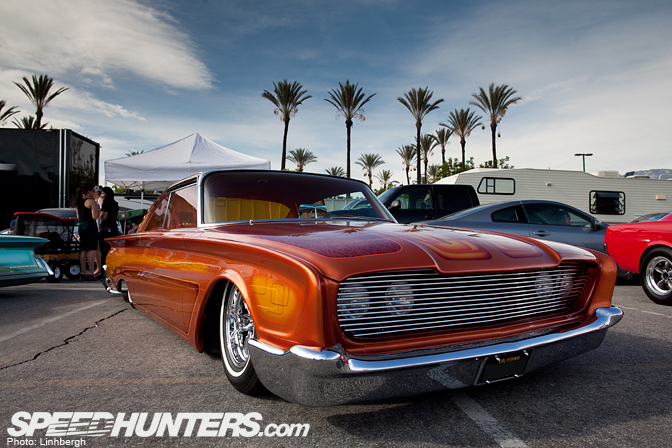 This 1960 model Ford Starliner's front end has been heavily modified…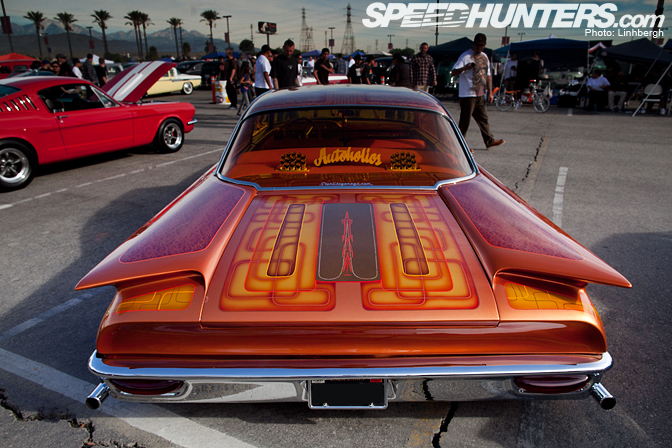 …and the rear tail lights have been shaved and moved into the bumper.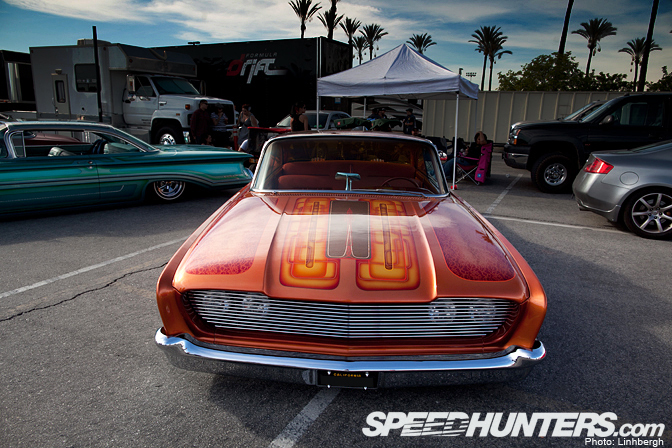 The amazing paintwork is very 1960's and almost like a Larry Watson style but even more intricate and extreme.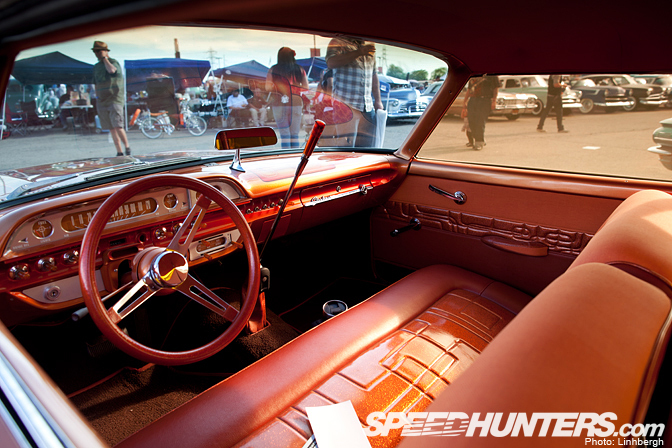 The interior is just on a different level. I love every bit of it.
One of the key aspects of feeling cool while driving a car is the interior. If I was driving this car with that interior, I would be feeling way cool.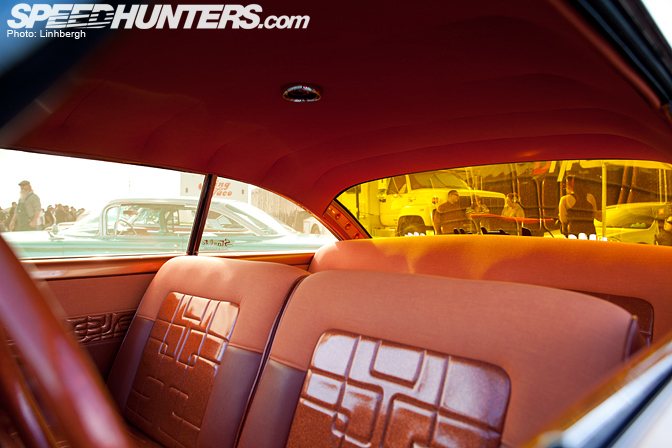 Each window has received a yellow tint, the rear windshield received the most yellow of tinting.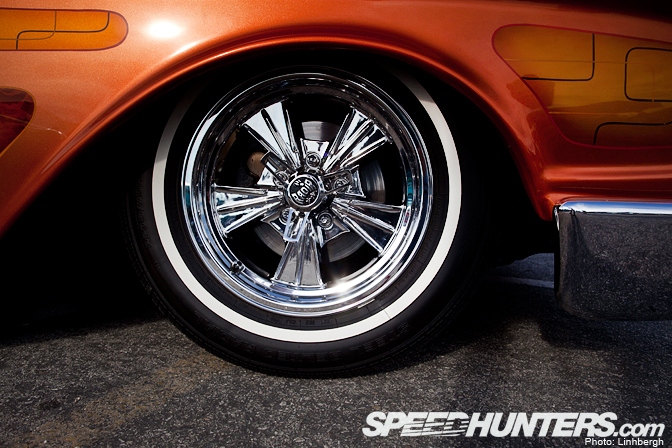 The car is rolling on a sweet set of Radir Tri Rib III wheels.
I've never heard of Radir Wheels so I briefly checked their website and noticed they have a set of these very wheels that come in 15×14" with a 4 1/2" back spacing!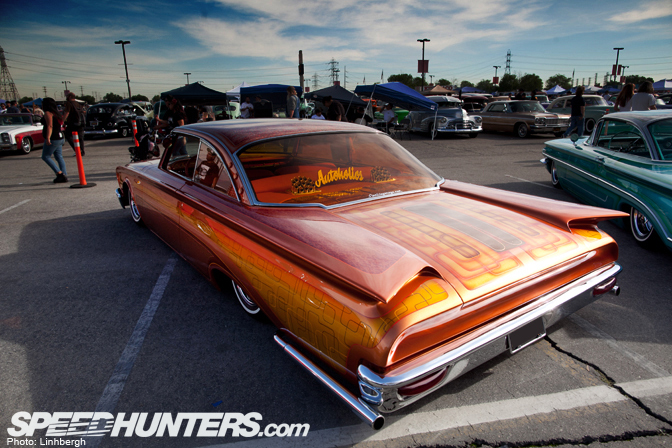 Imagine cruising around town low and slow in this sled on a warm december evening in Southern California. I can't think of anything much cooler. 
-Linhbergh