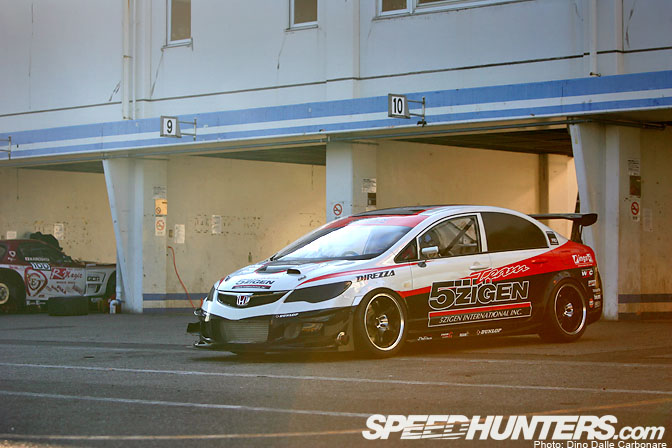 If you guys remember, I did a Spotlight on the 5Zigen CL7 Accord Euro-R last year at the Rev Speed Lap Battle. At last week's event I just couldn't take my eyes off the FD2 that 5Zigen showed up with, a car built along the same lines of the CL7 but even faster and with a lot more potential thanks to the more modern chassis.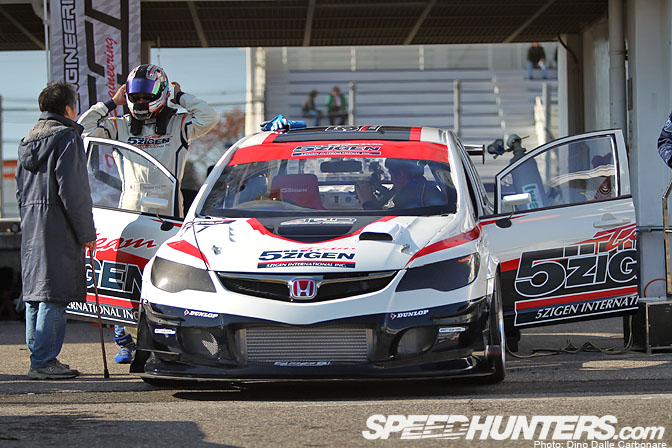 Competing in the Super Lap in Buttonwillow with the CL7 and using the car in Japan they learned many lessons about getting the best out of a turbocharged front-wheel drive set-up.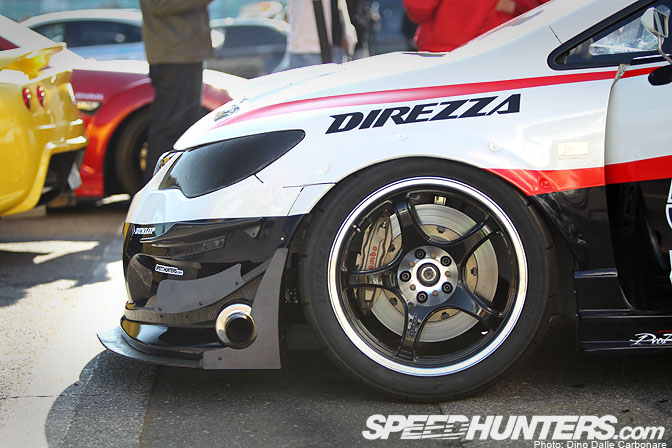 As you can see from the exhaust popping out through the front bumper the new FD2 time attack demo car is also running forced induction to get the highest output possible from the K20 based engine. Braking is taken care of by the same Brembo Racing 4-pot calipers that are also used on the Accord, race-only items made of forged aluminum and magnesium alloy.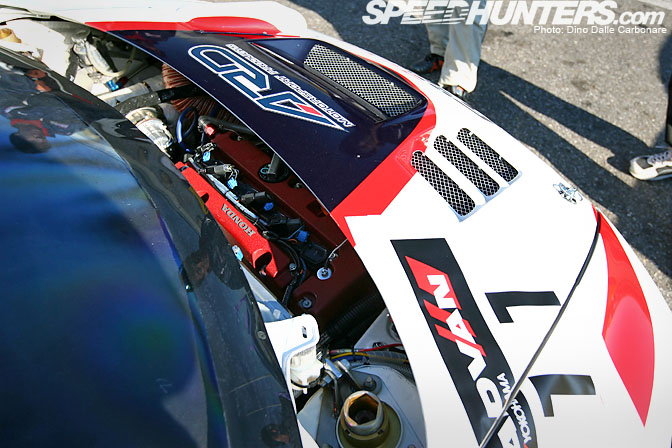 To help with engine cooling the special hood has a rather large gap from which you can pretty much see most of the engine bay!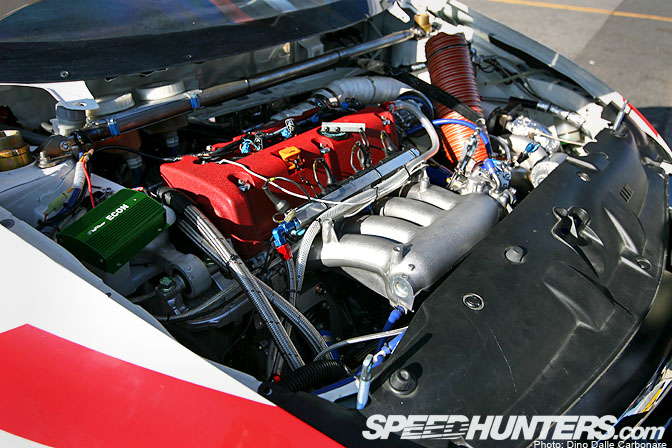 The boosted K20 develops more than 500 HP and is even helped with a shot of nitrous oxide to get a bit more extra speed down the back straight at Tsukuba where it managed a max of 207 km/h, or 129 mph.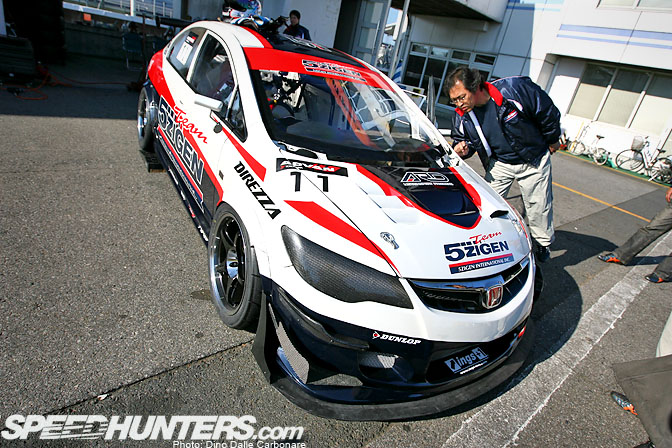 The body is pure race car, with tons of carbon fiber downforce-enhancing parts, as well as FRP wider front fenders that help contain the increased track.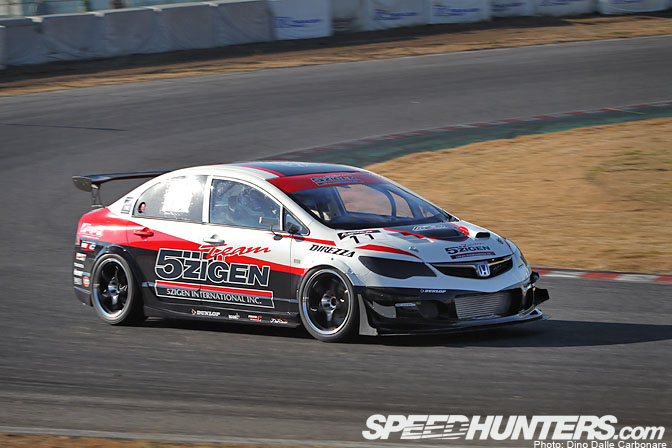 Ooi Takashi was hired to drive the car for the Rev Speed event and it's a good thing, as the Japanese pro driver managed to set a record for a front wheel drive car at Tsukuba.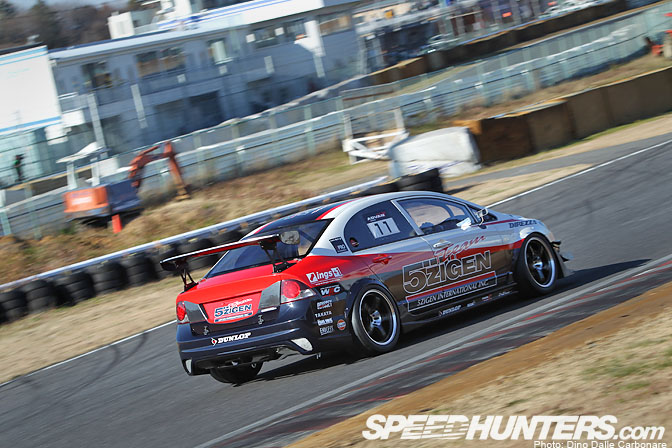 The Civic only went out for two attempts getting the best time of 58″222 sec early in the morning. During the afternoon session Ooi had another crack at it but got a 58″555 sec lap. To compare the CL7 managed 1'00″428 last year, showing just how much faster the FD2 is.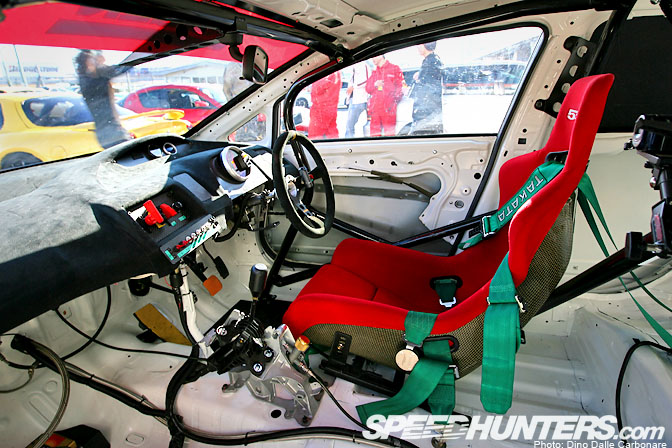 The Civic resembles a Super Taikyu race car inside; everything aside from the main dash area has been stripped out. The 5Zigen carbon-Kevlar seat helps shave weight off thanks to the exotic materials used in its construction.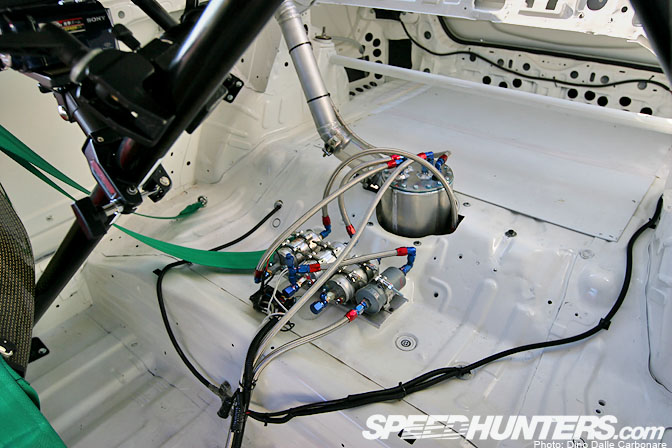 The fuel system and fuel pumps are located pretty much where the rear seats once used to reside.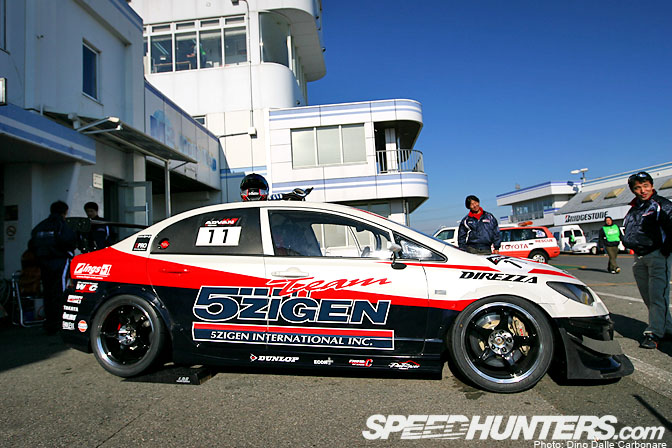 The car was attracting a lot of attention, especially after it officially became the fastest front wheel drive car in Japan!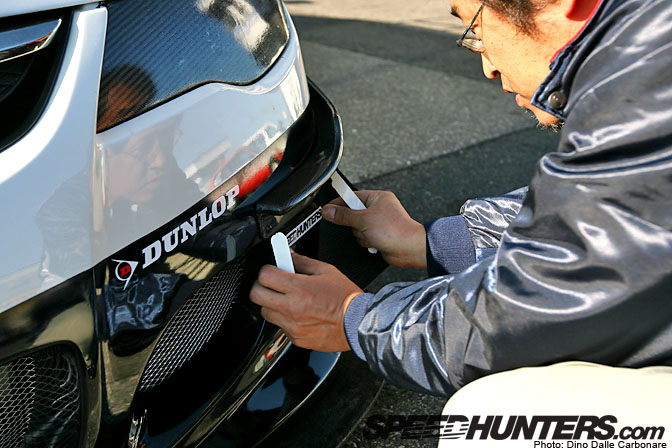 The guys at 5Zigen are always very friendly and were more than happy to place a couple of Speedhunters stickers on the FD2's front bumper. Would be cool to see this car competing in other time attack series around the world, representing the front wheel drive camp!
-Dino Dalle Carbonare