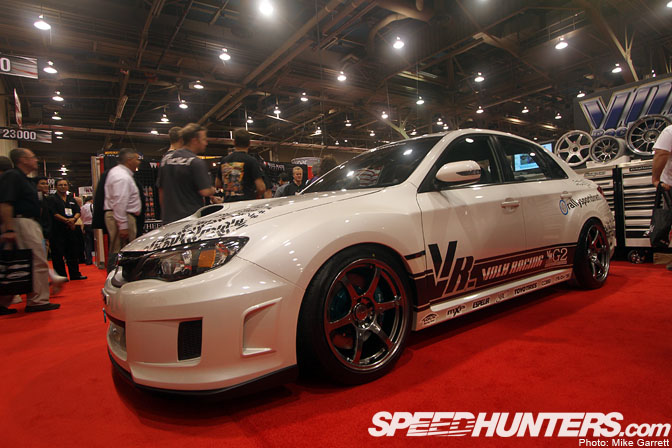 Immediately after the debut of the RTR-X yesterday, I set off to begin my coverage of the 2010 SEMA show – armed with my camera and my most comfortable walking shoes. By the time the day had come to a close, I'd only managed to hit one hall of the massive event.
Here are a few highlights from my first day of hiking around the Las Vegas Convention Center.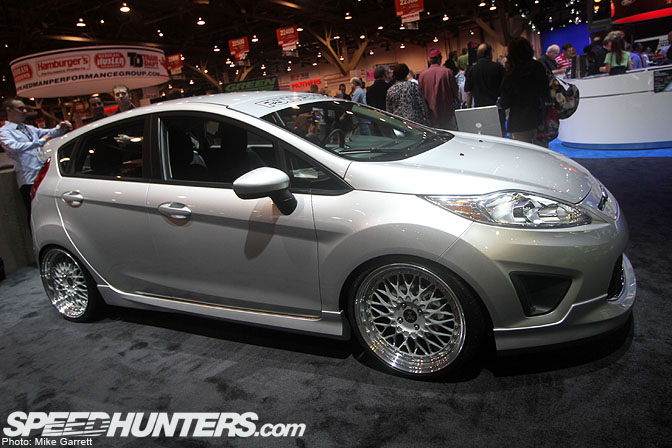 It's great to see Ford promoting the new Fiesta as an enthusiast's vehicle here in the US. There were several tuned Fiestas spread around the Ford display, including this tasty example by FS Werks.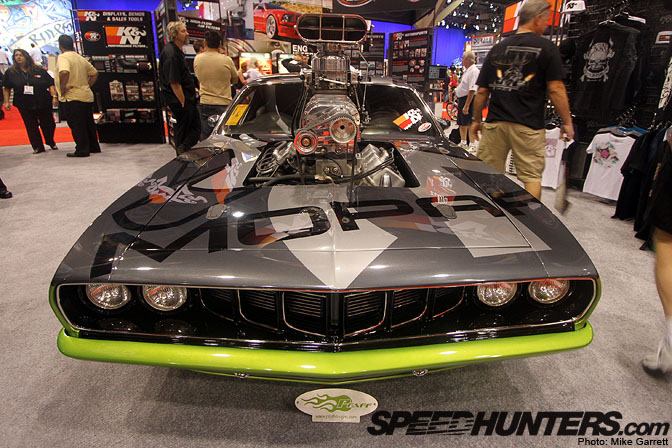 Overkill has never been so cool. This 'Cuda was found in the K&N booth.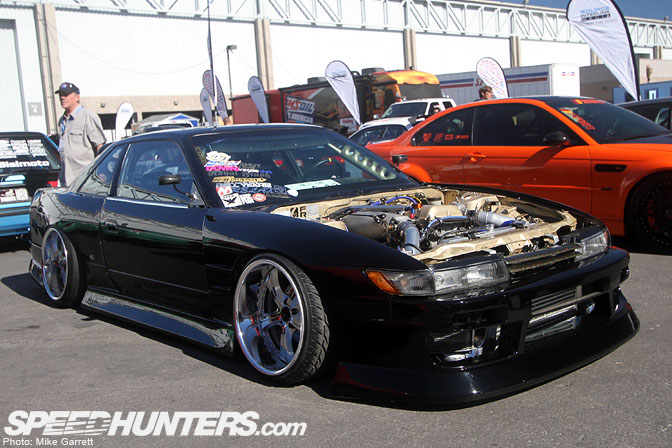 Outside the Central Hall, Source Interlink Media put together a big display of vehicles featured in its publications. Everything from this radical S13 street car…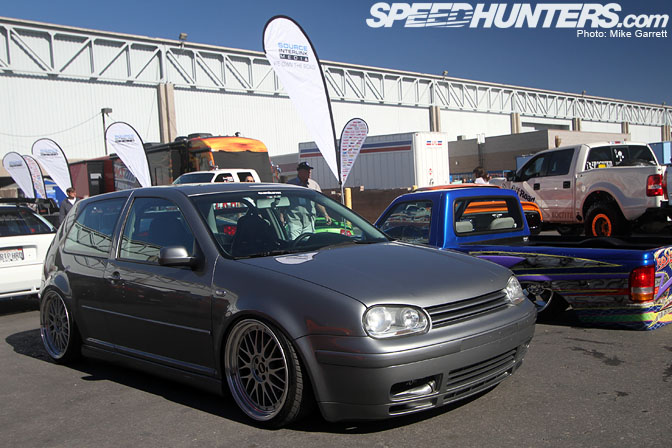 …to this Golf on BBS LM's…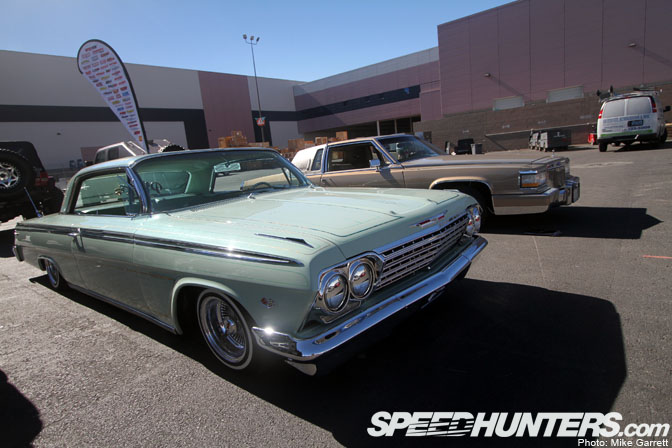 …to this pair of lowriders. The diversity of the American scene is unmatched.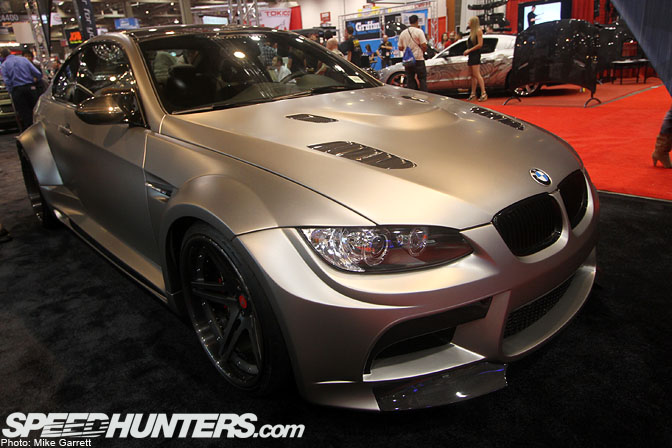 Typically, I'm not a big fan of wide-body show car builds, but I thought this M3 was pretty cool.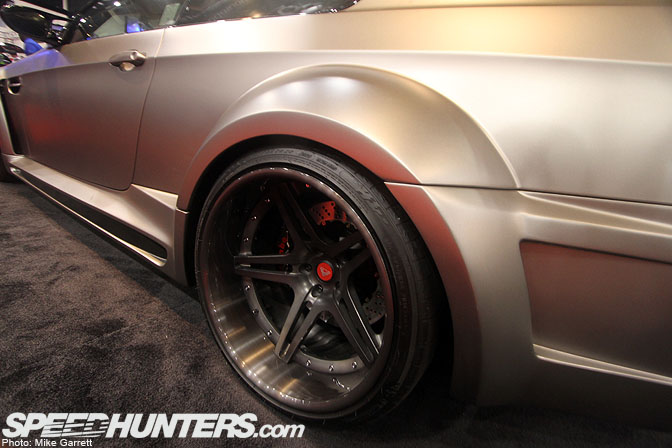 Check out those wheels!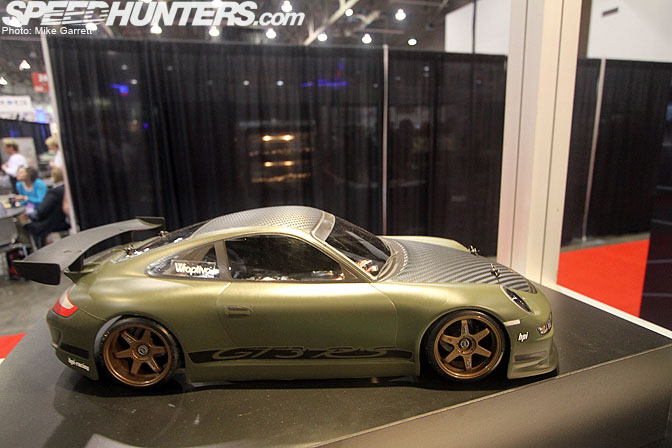 Cool RC car sighting!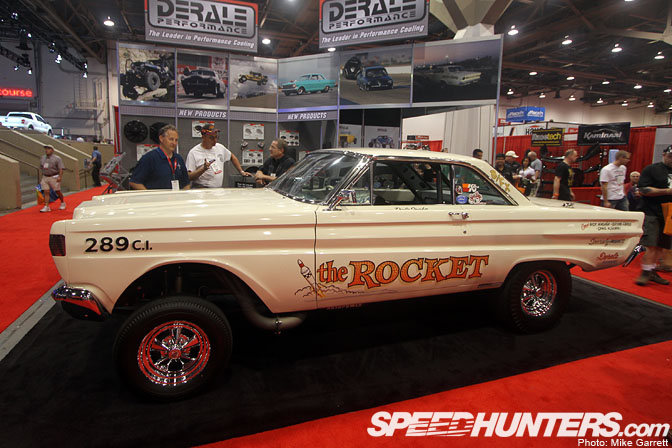 One thing I noticed is that there were lots of retro drag cars spread around the show. This Mercury Comet gasser for example.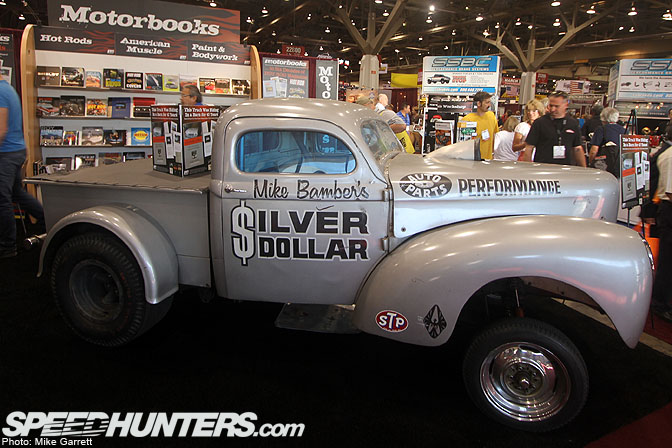 Or how about this all original Willys Pickup found in the Motorbooks booth?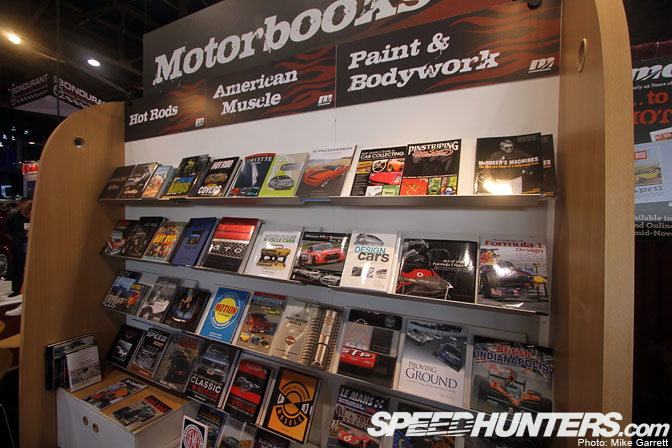 These guys always have cool stuff for car nerds like us to check out.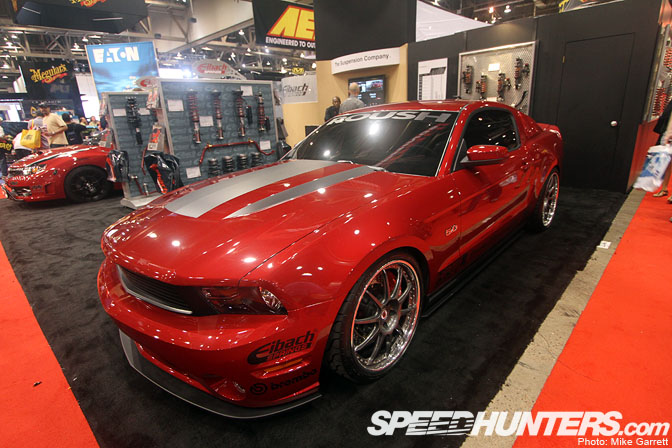 The 2011 5.0 Mustang is one of this year's most popular platforms at SEMA. Great stance on this one in the Eibach booth.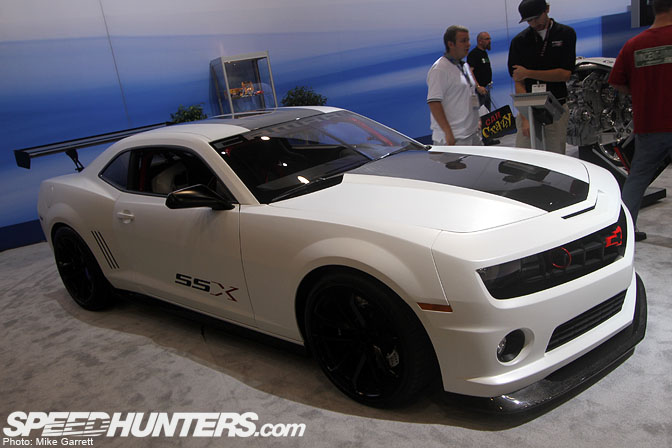 Lots of new Camaros out there again this year. Here's GM's Camaro SSX concept.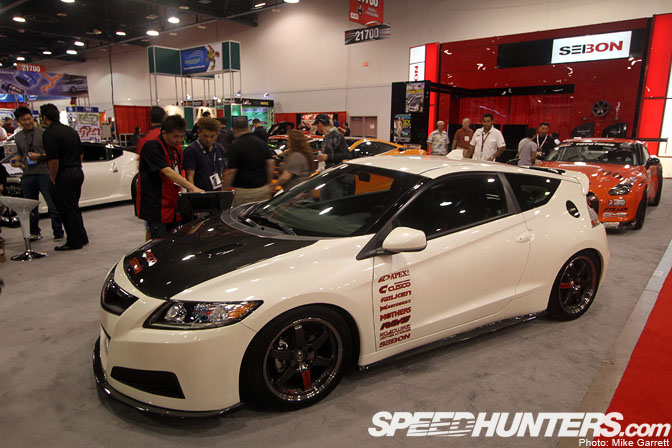 The Honda CRZ is another car that's being featured heavily at the show. This one was sitting pretty on Volk TE37SL's in the Seibon booth.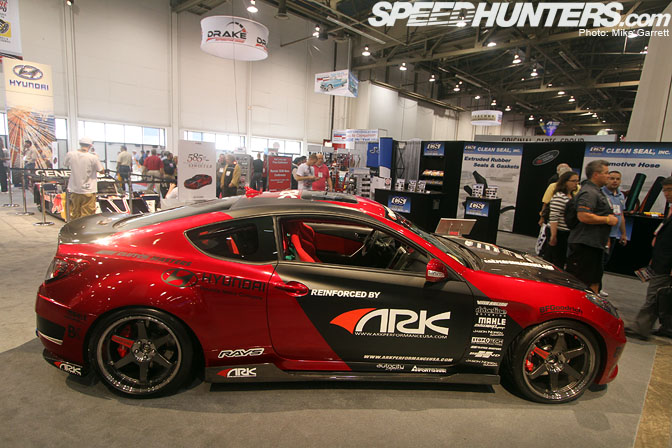 Also sitting on SL's is this Genesis Coupe in the Hyundai display. I'm really starting to like the styling of these cars.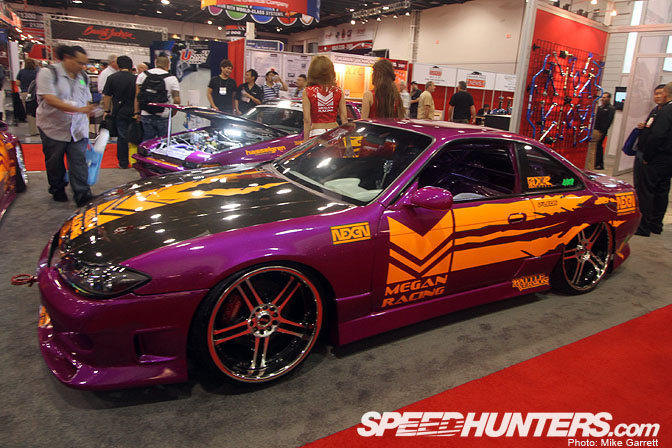 This S14 in the Megan Racing Booth looked pretty normal as I walked up to it…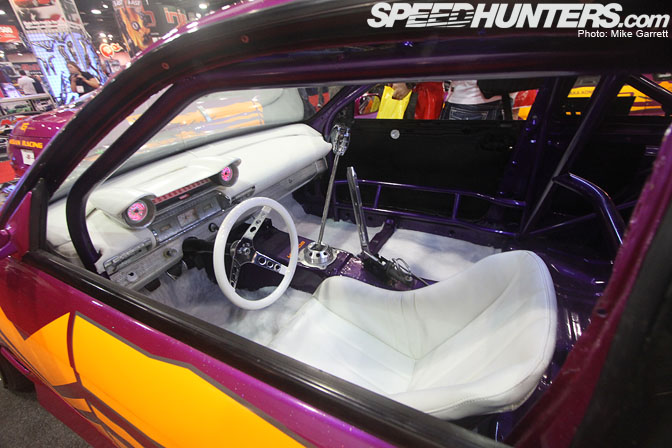 But then I saw the kustom-inspired interior. How cool is that?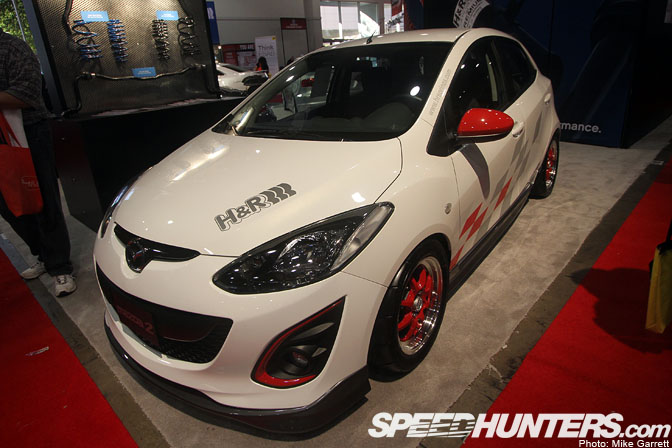 H&R Suspension brought out this Mazda2, sitting perfectly on the re-released Enkei J-Speeds.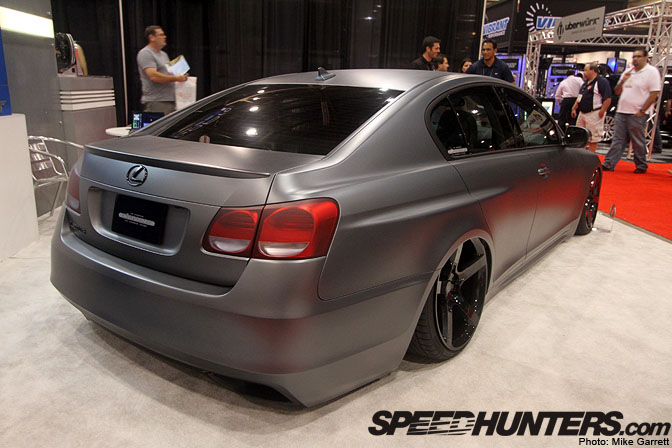 I'll finish up with the bitchin' stance of this Lexus GS in the Air Runner booth.
Alright then, time to head back to the show for another long day walking. More SEMA coverage coming soon!
-Mike Garrett