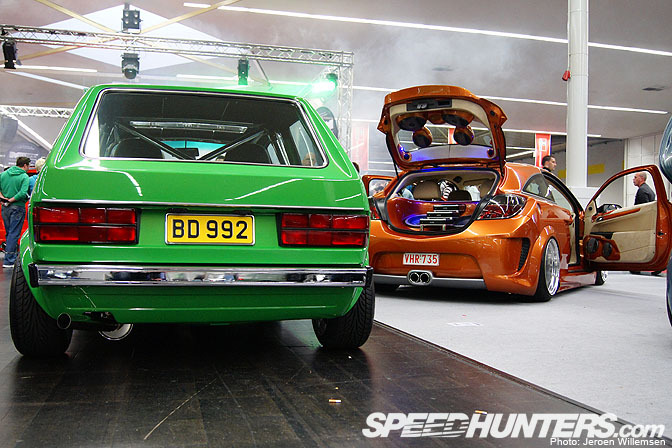 Lets start with part two of the My Car Show coverage. It was really cool to see that the show floor had cars from all ages and a lot of them were presented right next to each other. In this opening shot you can see a perfect example of this, two rivals from different ages, a traditionally built Golf MKI right next to a widebody Opel Astra with all the speakers it can handle.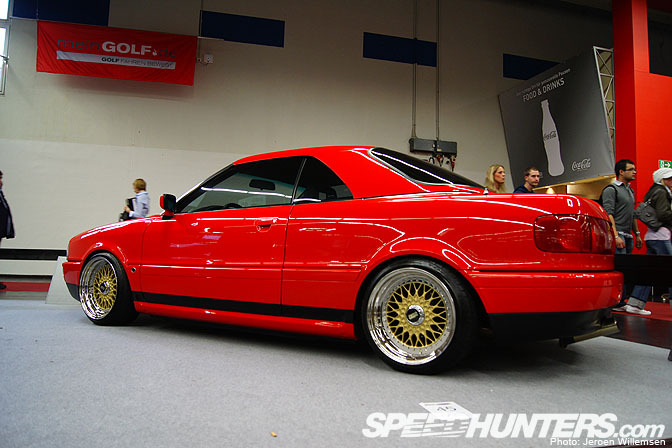 This has to be the coolest Audi 80 I have ever laid my eyes on. I never thought I would say that because in my eyes it is on my list of the least desirable cars in the Audi range.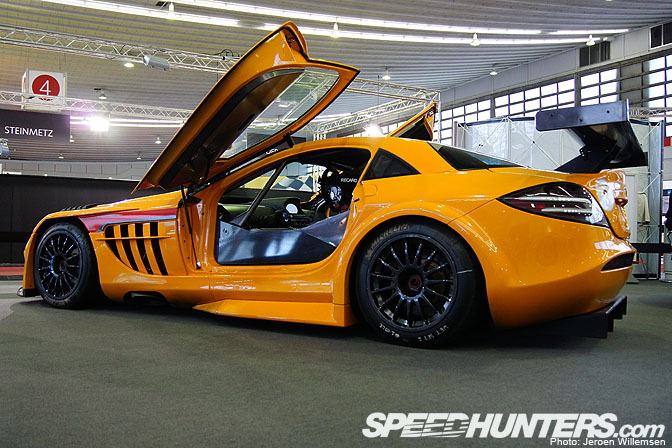 This car was a true beast, just waiting for another trackday. Even standing still it looked like it was going fast. A true SLR McLaren 722 GT that had been brought in from the Ascari Race Resort.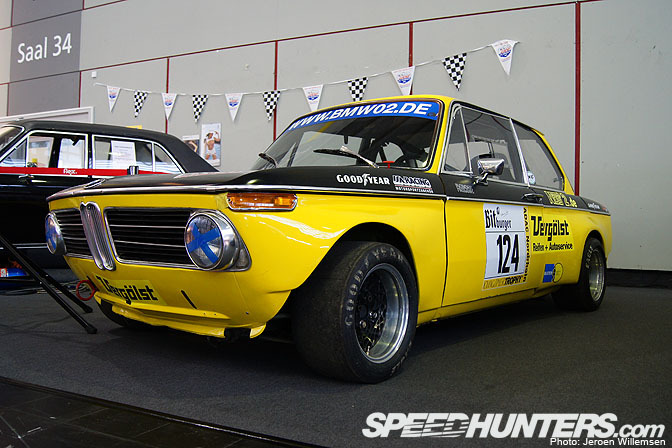 Maybe not as fast or powerful as the SLR but I'm sure it is a lot of fun to drive this on your local trackday.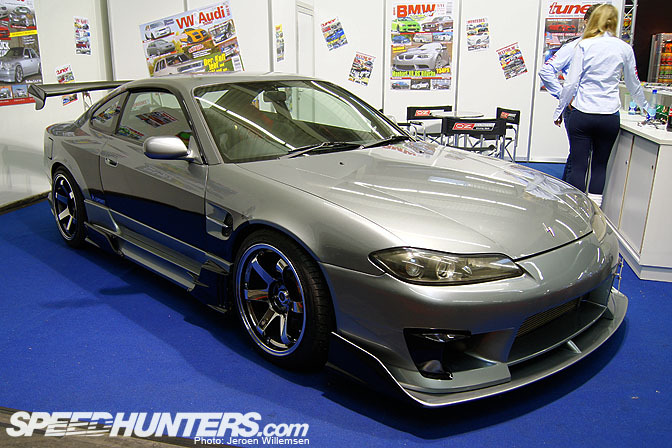 One of only a few Imports I saw at the show.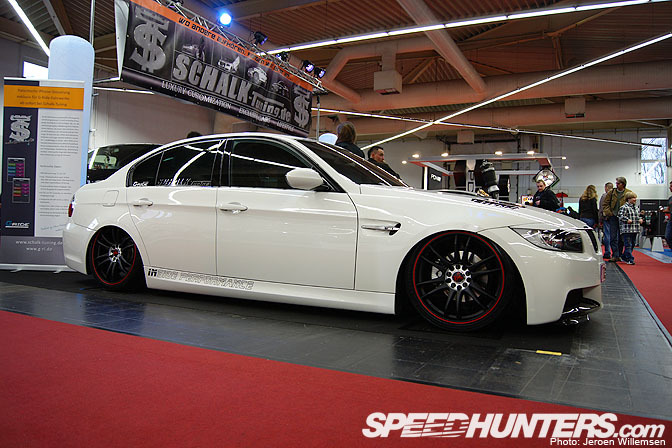 It doesn't get any lower than this, although I'm not sure how this will affect the driving capabilities of this BMW M3.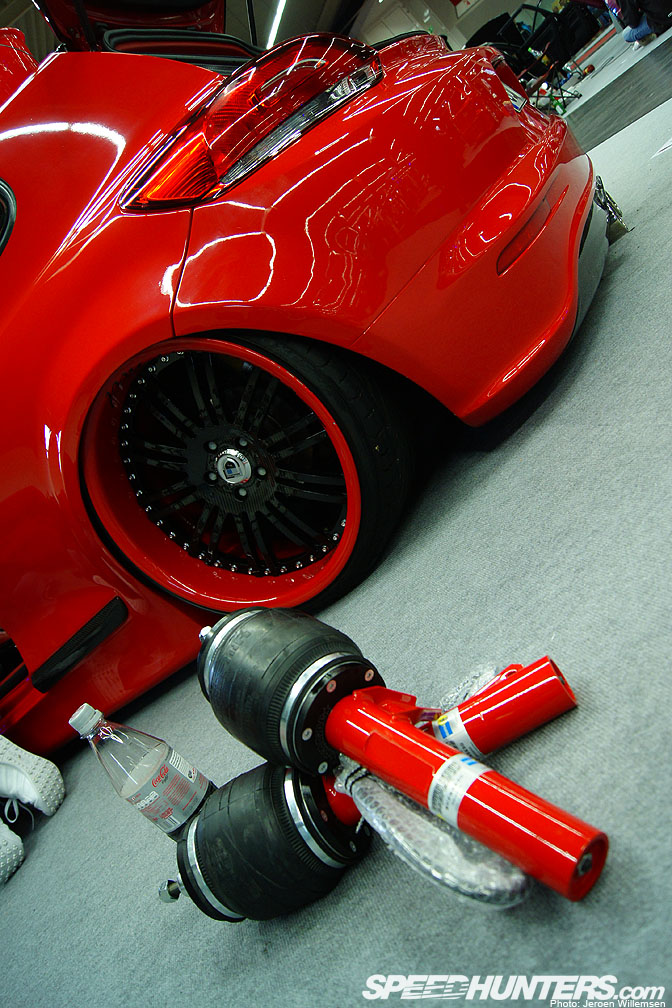 Airbags are a popular method to get a spectacular drop that sometimes isn't possible with coilovers.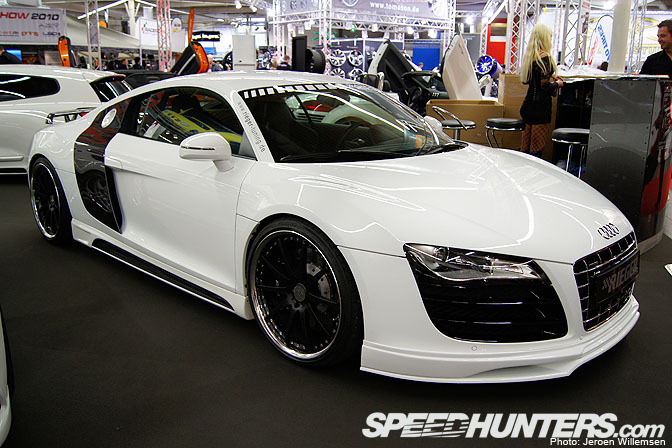 One of the best looking bodykits for the R8 is made by Rieger. Although it's technically not a bodykit but add-ons to the existing bumpers.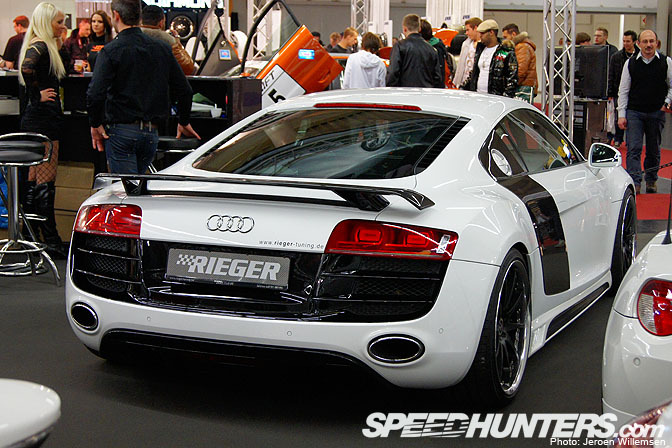 Although this is the V8 model, Rieger made a bumper that resembles the V10 version.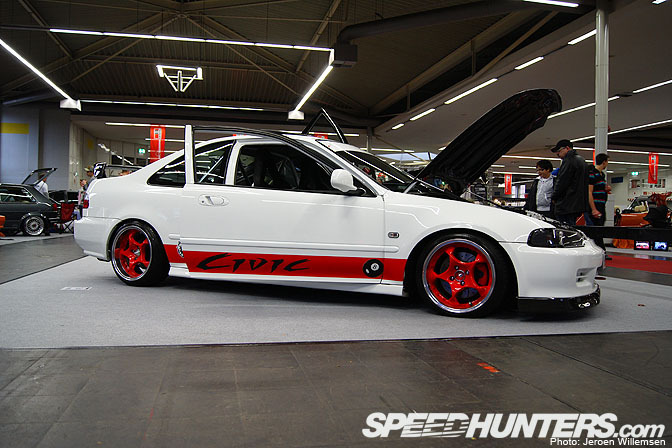 This Civic reminded me of one of my first cars. It had some 'simple' modifications but with maximum result.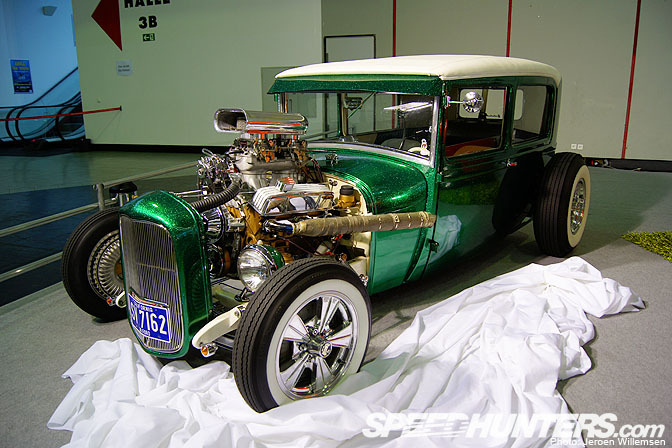 There was a row of these old school Hotrods. This Ford was the one that caught my eye.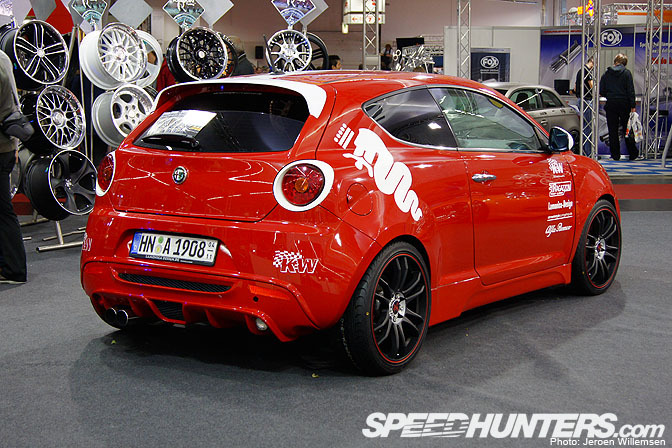 This cool little Mito featured a bodykit and a cool set of wheels. I really liked the white details around the rear lights.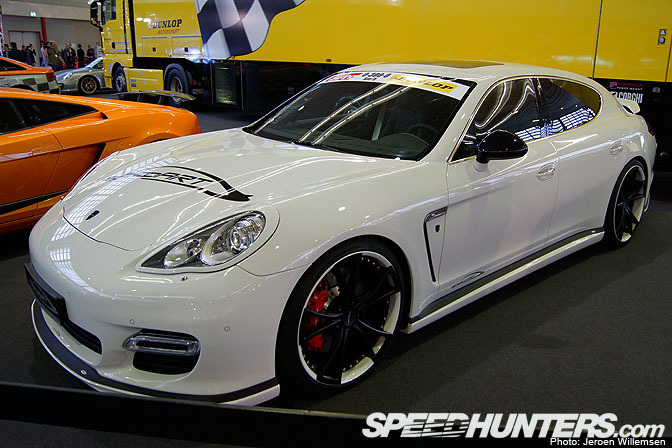 The Porsche Panamera is a love or hate car. If I had one I would take it to Speedart and let them work their magic on the car to make it a real autobahn cruiser.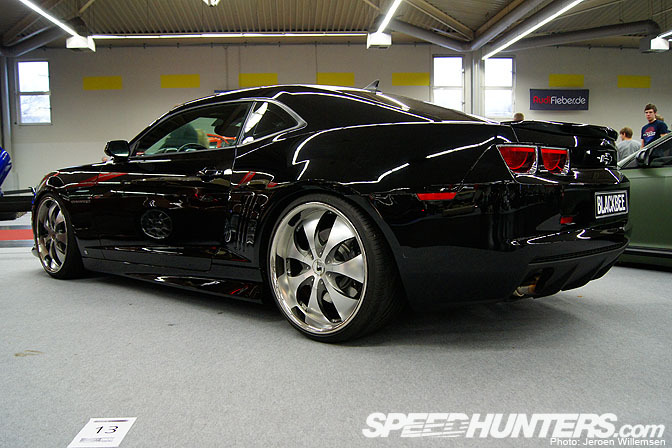 American imports like the Chevrolet Camaro are really popular amongst the Germans. This version dubbed the Black Bee was on a set of huge 20" Schmidt Rhino wheels.
Get ready for some spotlights on several of the cars that made a lasting impression.
-Jeroen Willemsen