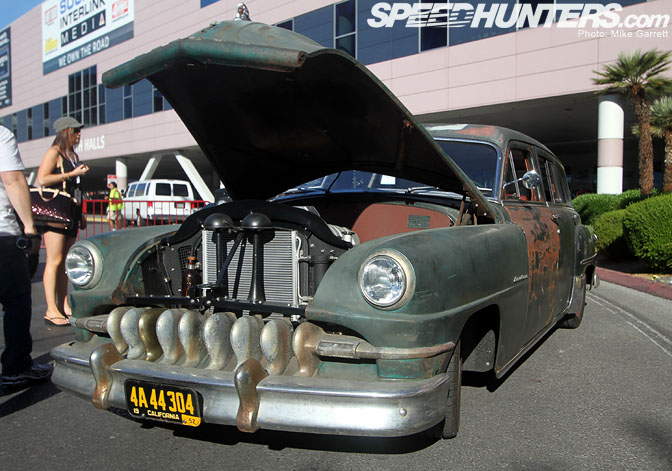 As I walked around the massive SEMA Show, I kept my usual eye out for Spotlight-worthy cars. There's never a shortage of these at the show, and I happened to find a few which fit right into our current Haulers and Sedans theme.
This '52 Chrysler Town and Country known as the "Derelict" is certainly one of those.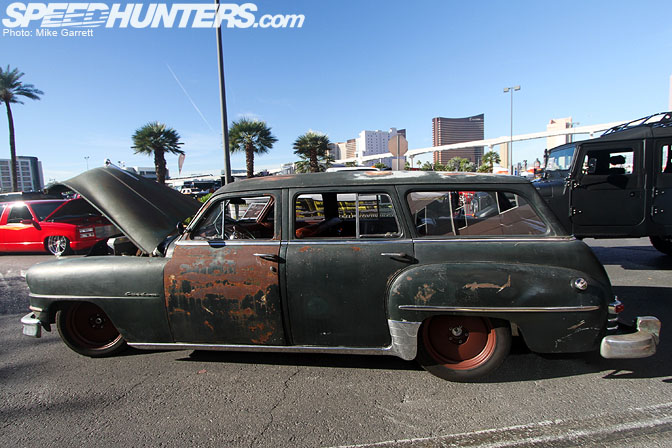 Typically you don't see a whole lot of old rusty cars at SEMA, and that's why I was drawn to this car. Also, the simple fact that old wagons are damn cool.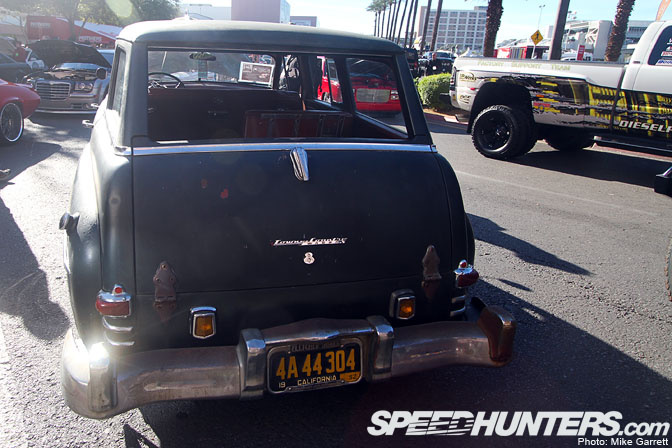 From an exterior prospective, the car looks like one of those things you'd see sitting in a field somewhere rotting away. Underneath though, it's a different story. The old wagon is actually sitting on a custom Art Morrison chassis.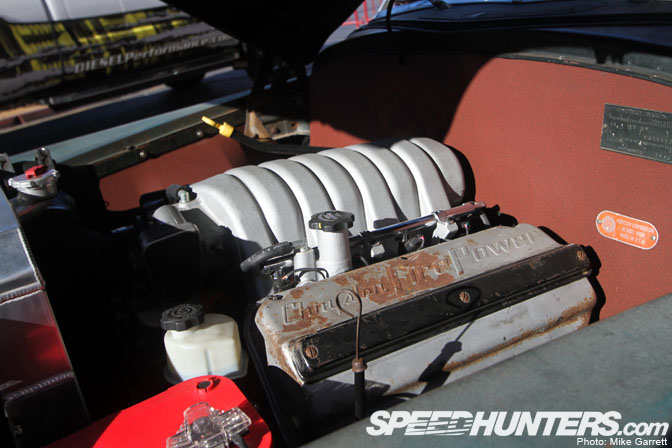 With the modern chassis comes modern power – a 6.1L Hemi from a Dodge Charger SRT8.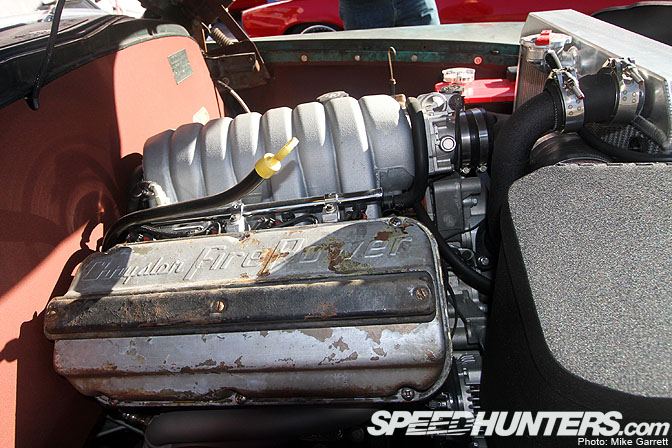 The rusted out Chrysler FirePower valve covers are an awesome touch.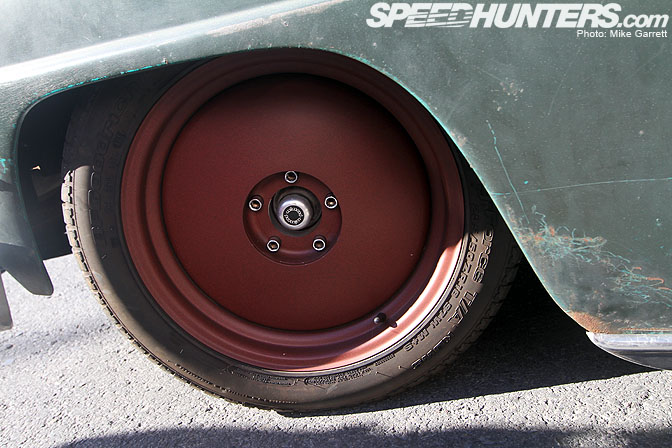 Another piece that hints at the car's underpinnings are the 18" wheels, styled like original steelies.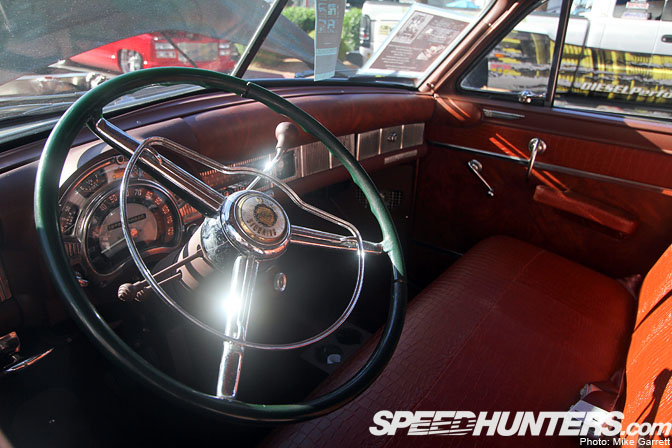 The unrestored theme is carried on inside the car, with all of its steampunk-approved, retro goodness.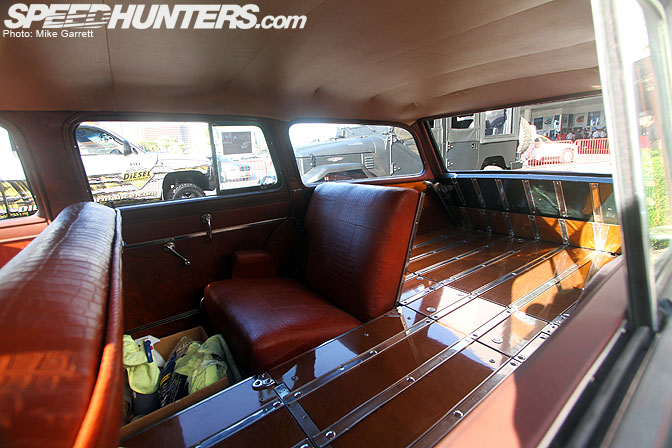 The original SUV!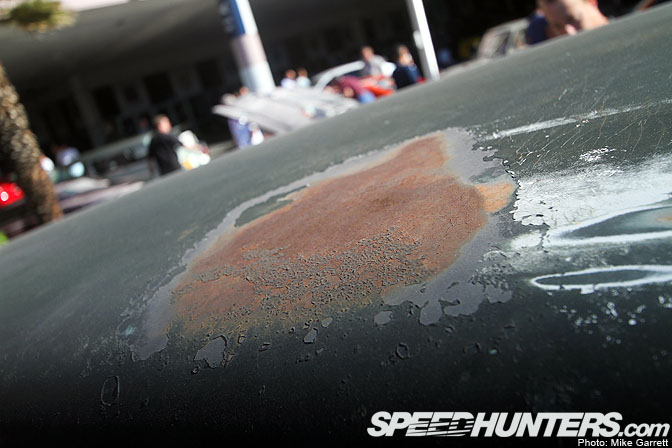 When you think of SEMA, you don't picture paint like this. So cool.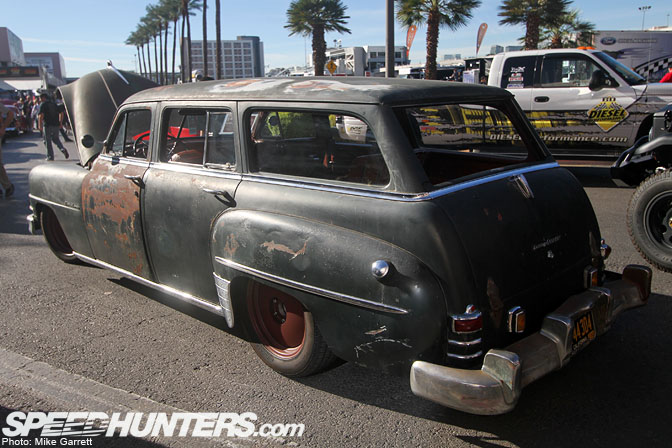 Imagine how fun it would be to cruise down the freeway at 80mph with a few of your buddies – in a car that looks like it literally just came from the junkyard.
Perhaps somebody was a little crooked during the construction of this car, and that's just what makes it so cool.
-Mike Garrett