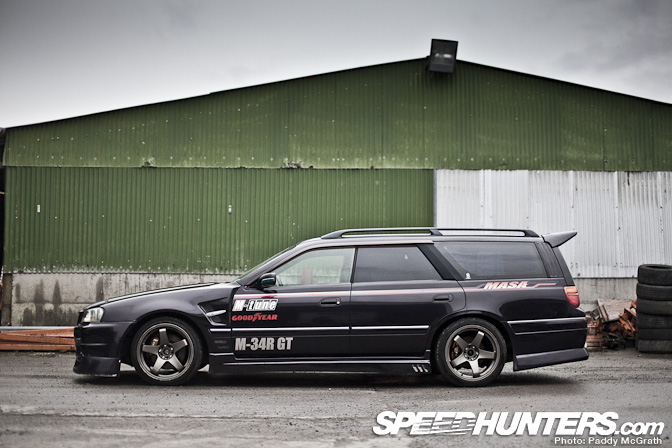 The R34 GT-R front is probably one of the most iconic car faces of our generation. It's no wonder it's been grafted onto a host of varying makes and models but one of the best executions was always onto the Nissan Stagea.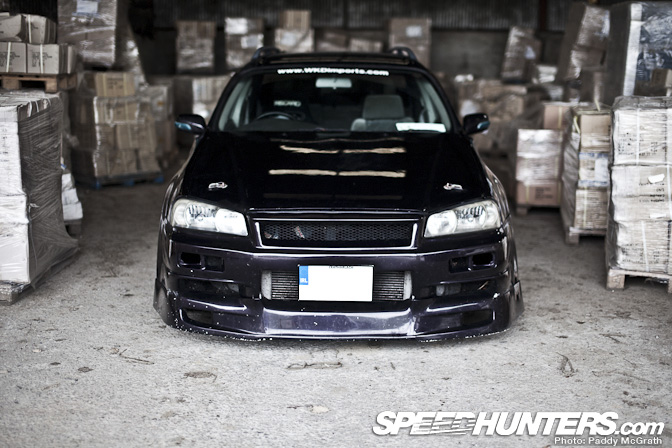 The conversion kit was carried out by Masa Motorsport using their own M-34R GT kit which is composed of bumper, wing, bonnet and lights.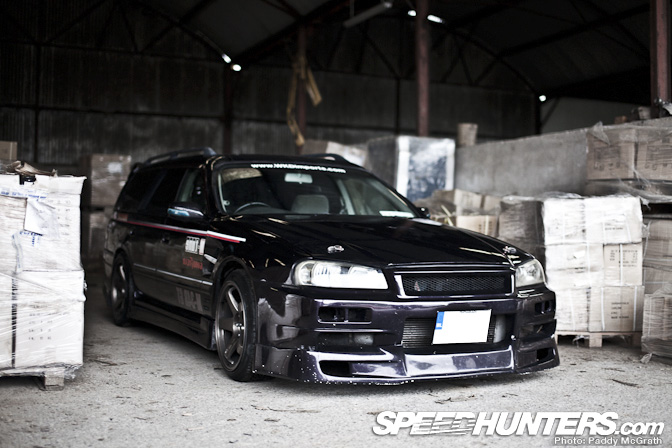 The Stagea is quite close to it's Skyline family member as it also utilises a similar 4WD system to the GT-R (although without the ATESSA system from what I vaguely remember)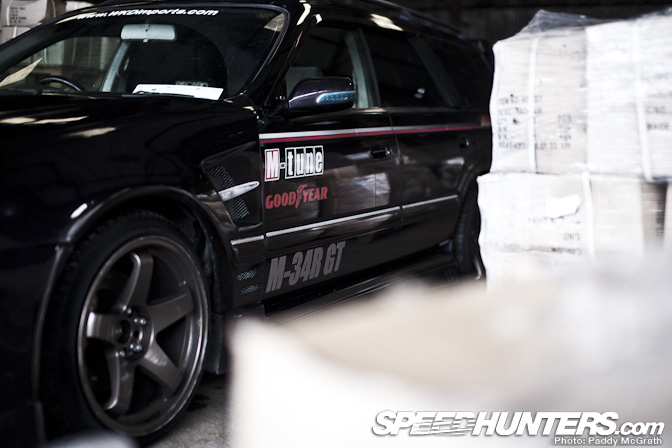 The car is currently sitting on 18" Rota GTR's.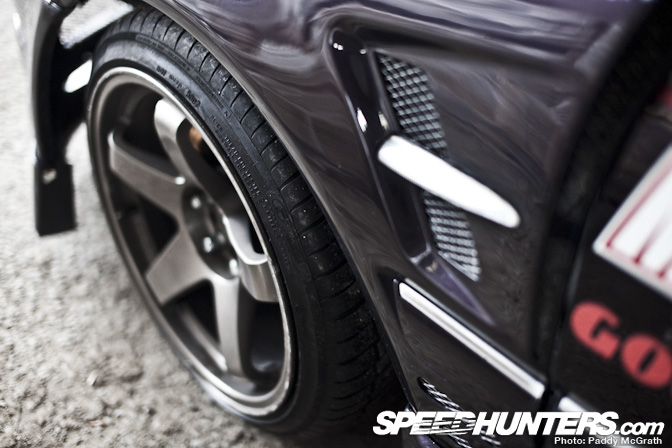 The Carbon Fibre wings have been painted to match the rest of the car.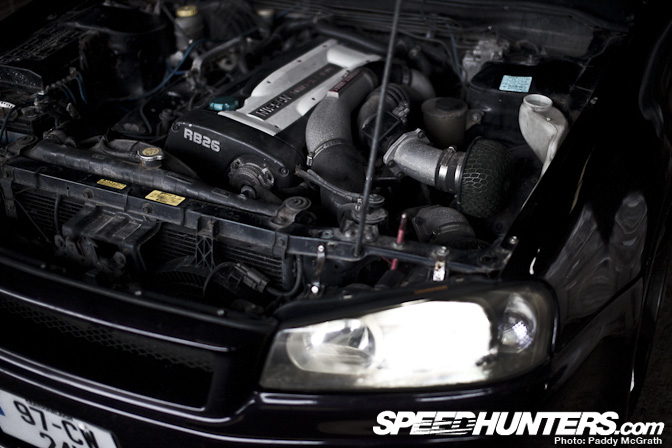 Long gone is the original RB25DE and in it's place is the much more potent RB26DETT.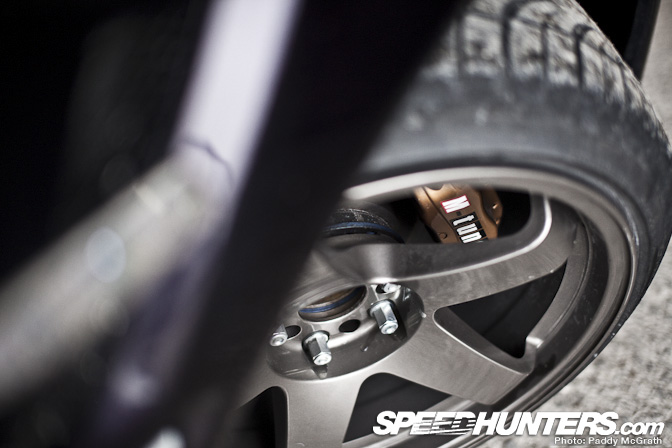 GT-R Brembo brakes have been marked with the M-tune logo.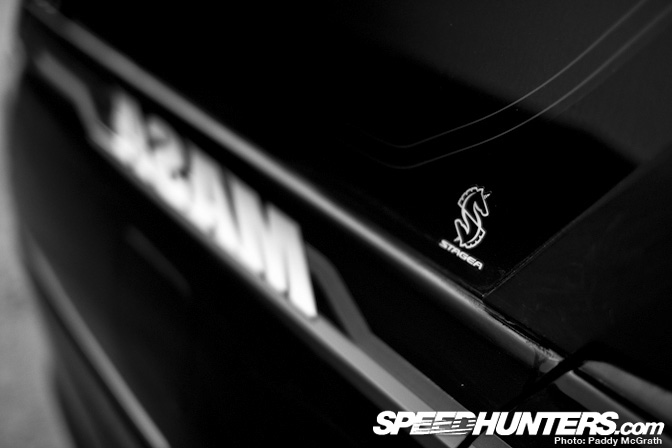 It's quite an unusual sight to see an R34 fronted Stagea anywhere in the world, let alone in the Irish countryside. A nice addition to this month's theme I'll hope you'll agree !
-
Paddy McGrath