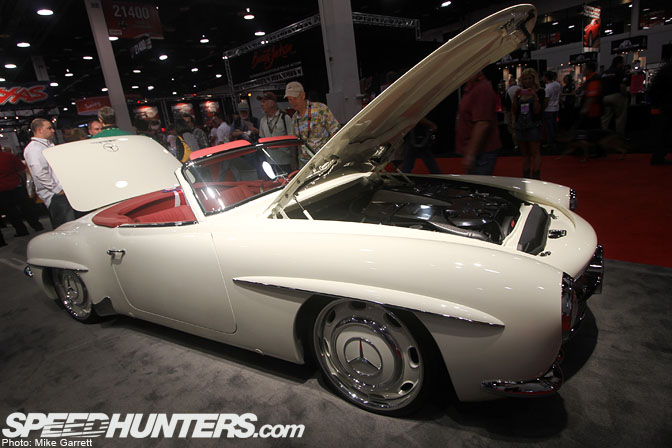 One of the most talked about vehicles at this year's SEMA show wasn't a crazy show car or a thousand horsepower race machine – it was this understated '61 Mercedes Benz 190SL.
Displayed in the BASF booth, this 190SL packs that timeless Mercedes Benz style and modern power into one package.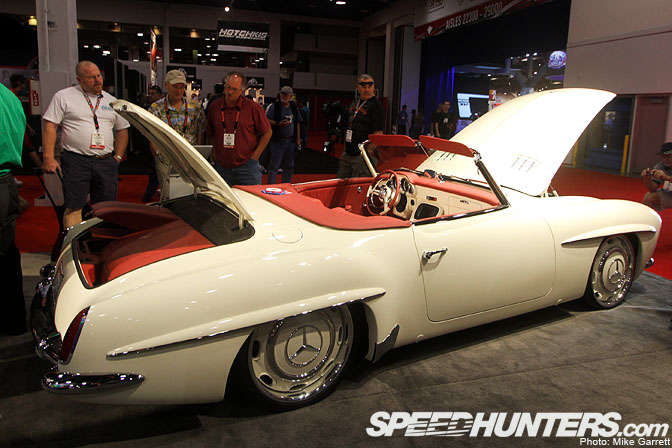 Hot Rods & Custom Stuff out of Escondidio California put the car together by mating the 190SL body to the chassis of an '04 SL600.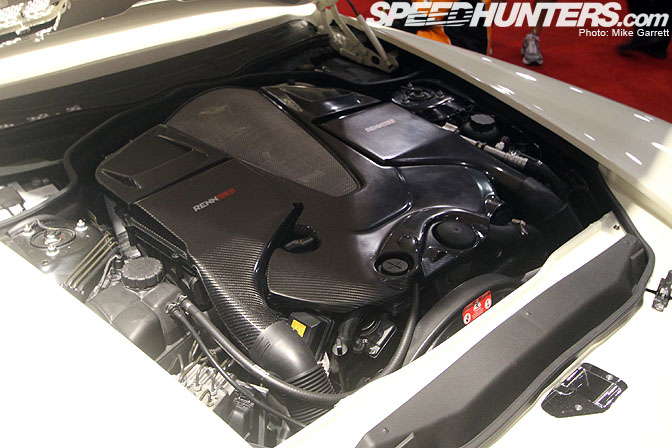 That of course means that the SL600's twin turbo V12 can be found under the hood, tuned up a bit with parts from RENNtech.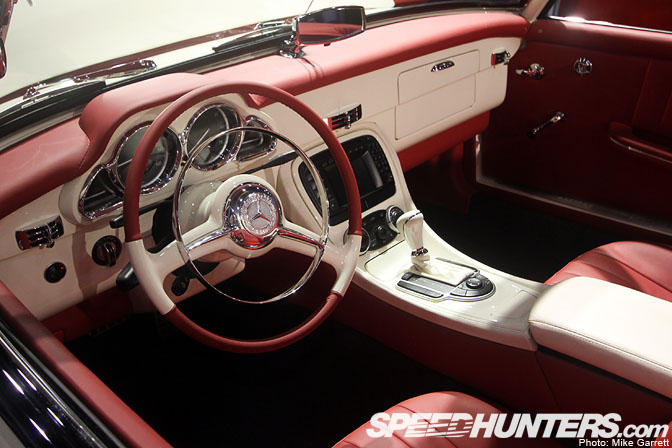 The interior is also a perfect blend of the old and the new. The shifter for the 5-speed auto trans looks right at home in there.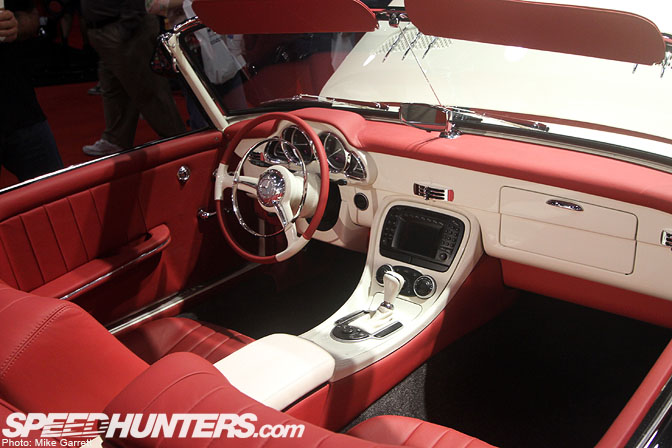 It even has the OE navigation system.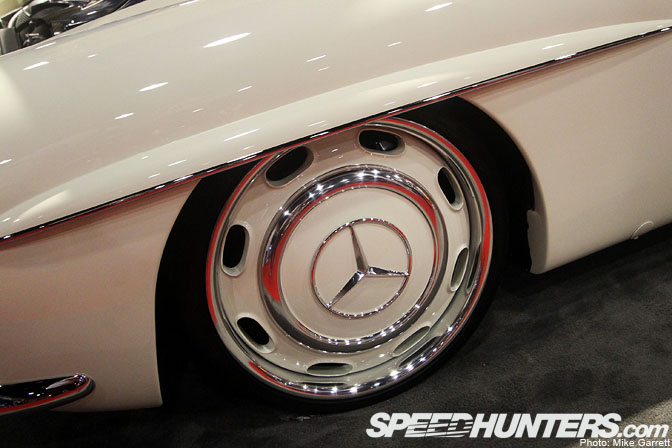 The only part on the car I wasn't totally sold on were the wheels. I know they wanted the original wheels in larger diameter, but somehow they look a little funny to me. What do you think?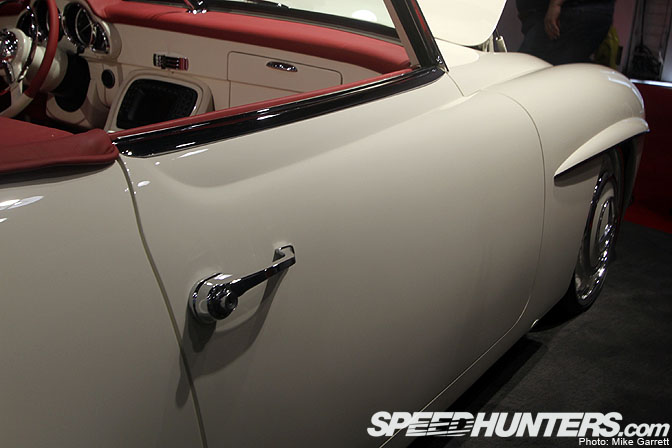 How can you not appreciate these lines?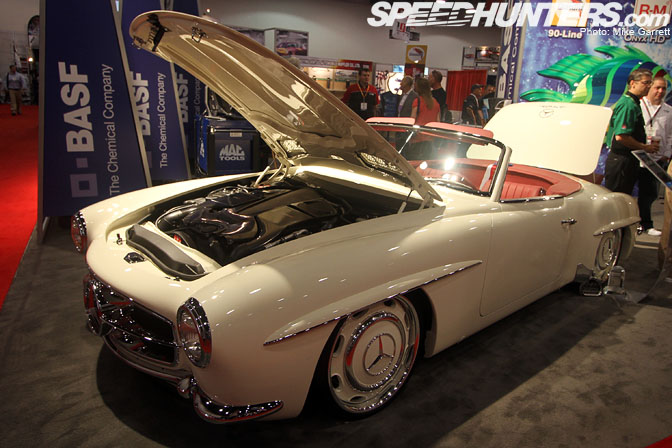 Goes to show that subtlety and restraint has its place in SEMA. A great all around build.
-Mike