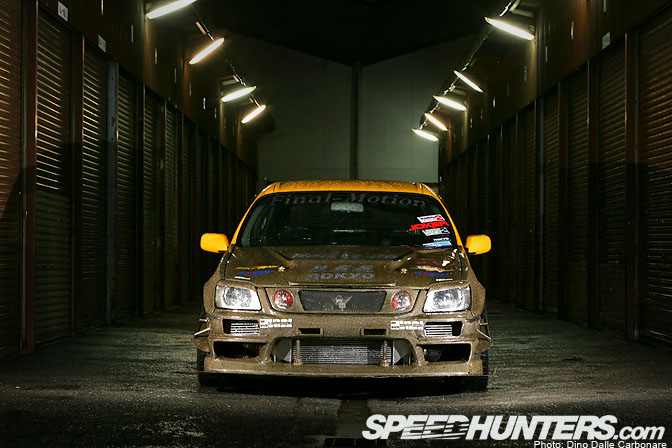 We've all see pictures of Nissan Stageas fitted with front R34 or even R35 conversions. But honestly, is that even necessary when the stock car can be made to look like this? It's not everyday that you see a fully stripped out, track-prepared station wagon unless you happen to live in Osaka where Final Motion is located. This is one tuning shop that hasn't succumbed to the tightening regulations that have forced most tuners in and around Tokyo to go, well, a little soft. Things are very different in the Kansai area of Japan, extreme is still the order of the day when it comes to personalizing cars, after all this is where VIP originated from.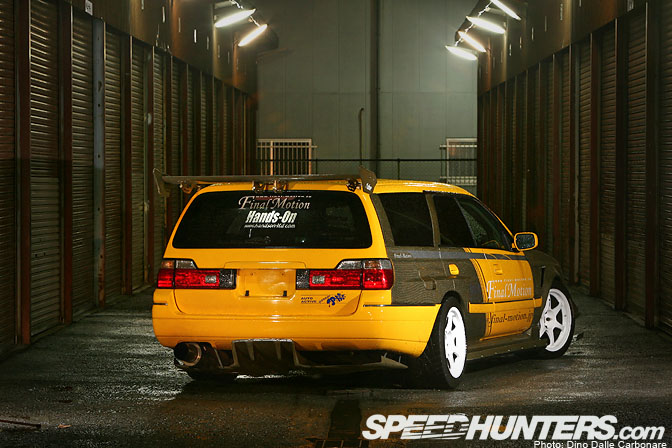 Kawamoto-san, the owner of this carbon-Kevlar bodied WC34, wanted a time-attack car a little big different from the norm and so called in the help of Morita-san of Final Motion. Morita has built some wild Skyline GT-Rs in his time, but never was he asked to go this wild on a Stagea.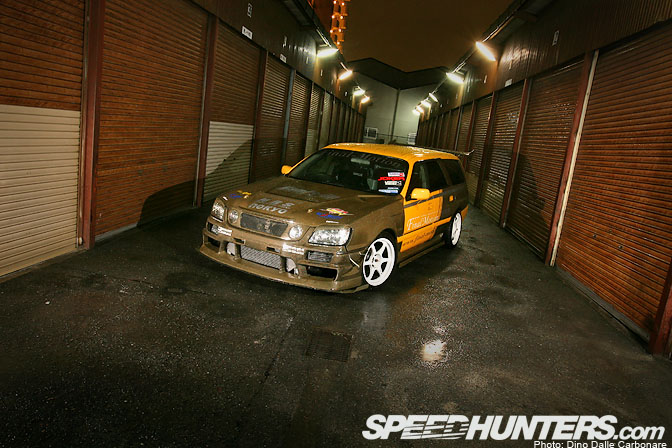 Kawamoto-san wanted a true Final Motion look, so the whole front section along with the side skirts, rear doors and fenders were all made in lightweight carbon-Kevlar. What makes this particular composite unique is that it's not only lighter than steel or aluminum but is far stronger than regular carbon fiber. To highlight the hard work that went into creating the special body panels the unmistakable black and yellow fibers have been left unpainted, protected only with a couple of layers of clear, a great match to the yellow boy color. Kawamoto decided to go with a set of SSR TypeC 17-inch white wheels shod in semi-slick Toyo R1Rs.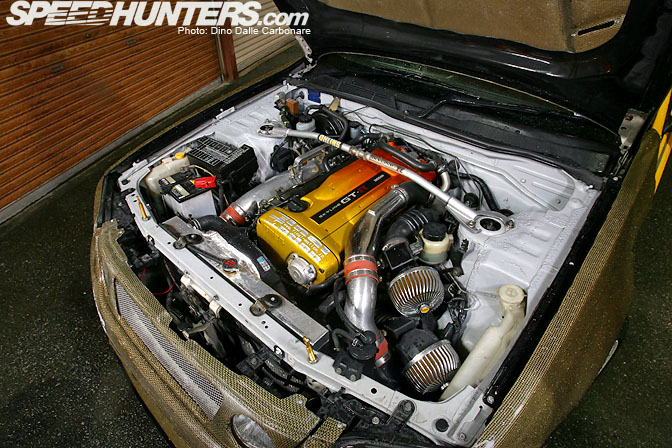 The project is based on an RB25DET-powered RS Four version of the Stagea, but under the bonnet you will find a modified RB26DETT from a BNR32.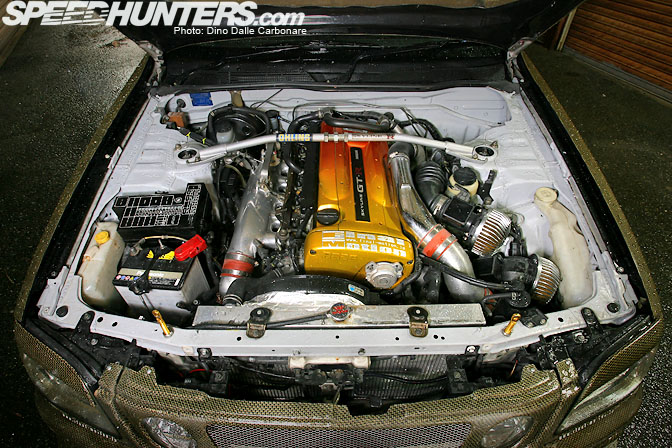 The engine retains the stock turbines and with modifications on both the intake and exhaust sides it is able to develop 450 HP thanks to a specially set up Final Motion ECU. The stock 4-speed automatic transmission was replaced with a 5-speed unit from an R32, fitted along with an OS Giken twin plate clutch.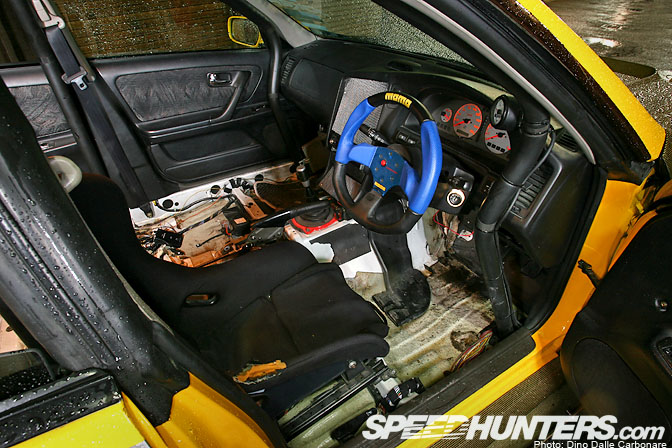 Not much going on in the interior, everything that wasn't needed has been removed, including the audio system and A/C.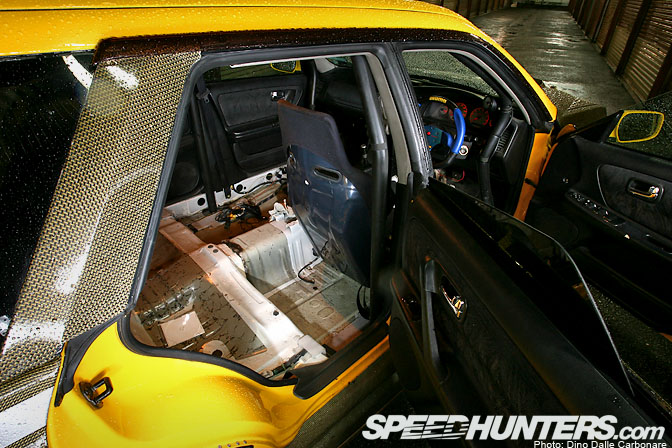 Helping stiffen up the big, long chassis is a Cusco bolt-in roll-cage.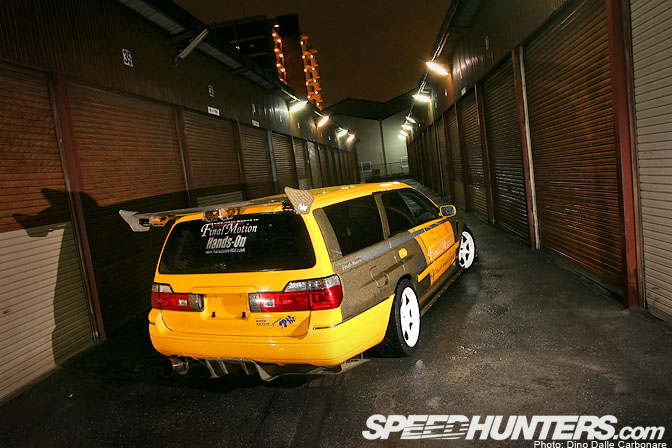 The large roof-mounted spoiler and diffuser help generate downforce through long fast corners and are of course made in carbon-Kevlar. I can't wait to see what Final Motion will have for us at the Nagoya Exciting Car Showdown next year!
-Dino Dalle Carbonare