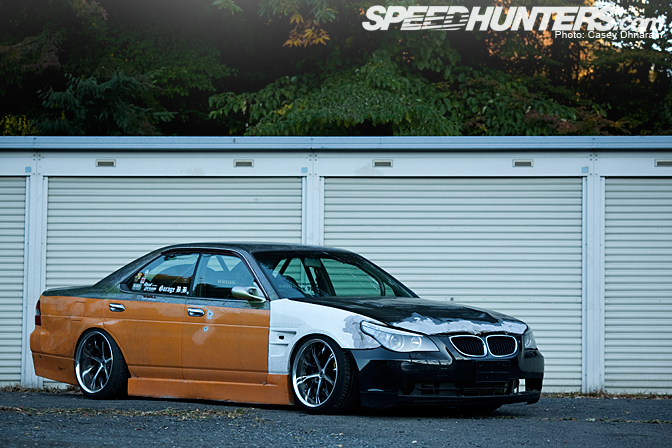 Japan has brought me nothing but surprises each and every day. Take this drift car for example: the love-child of a BMW 5 Series and a Nissan C35 Laurel.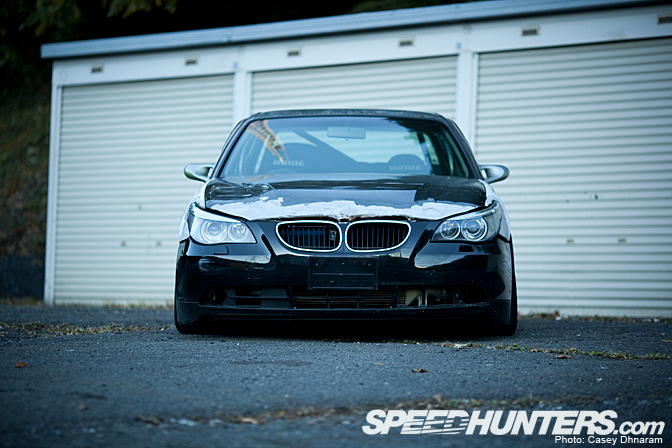 From front on it looks just like a regular BMW 5 Series…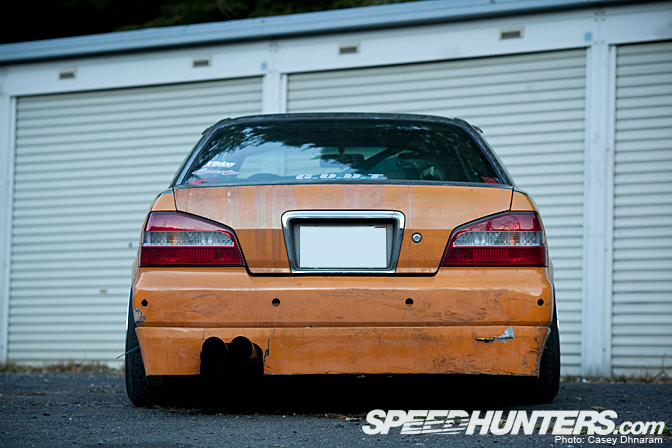 …While from the rear it's all Laurel.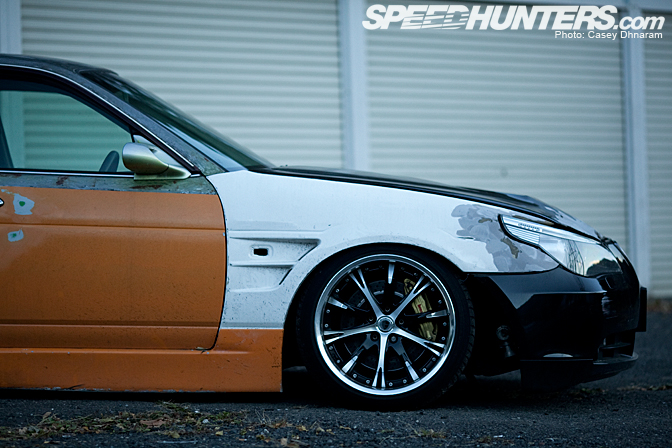 This Frankenstein creation is owned by Japanese drifter Yuske Moriyam.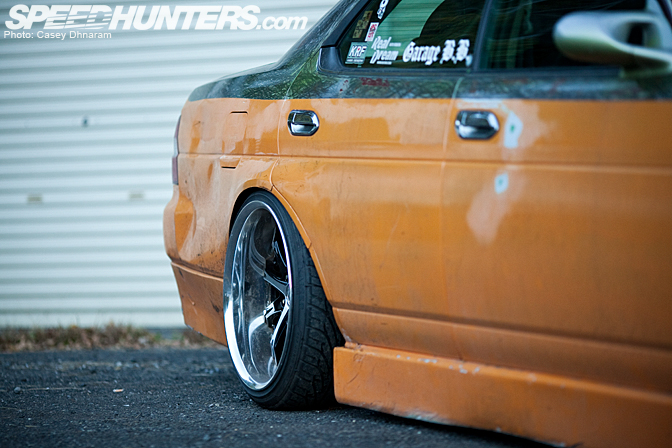 The deep-dish Work wheels are a snug fit within the guards.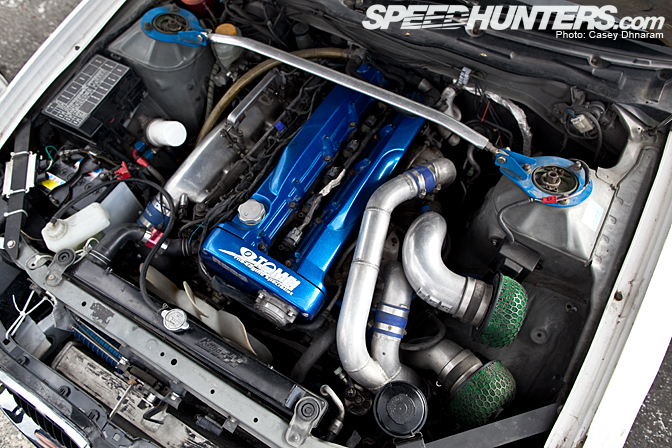 The Laurel's engine has been swapped to a GT-R's RB26DETT pushing out a solid 400ps to the rear wheels.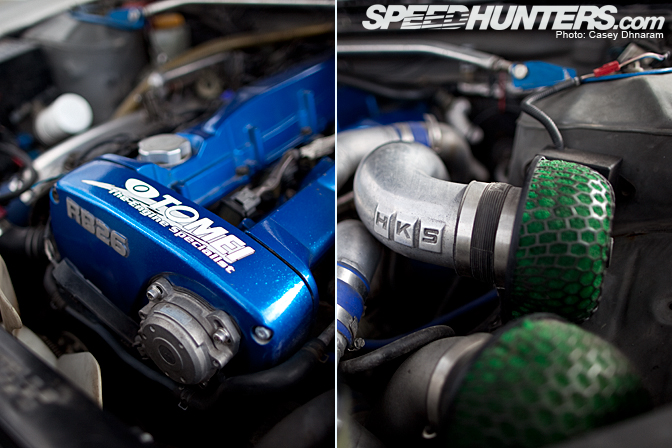 Yuske is quick to point out that the RB26 still retains the stock turbos.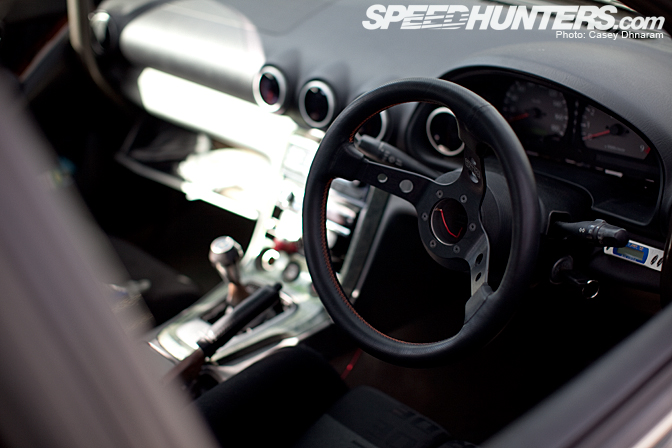 The car is not only made up of a Laurel and a BMW; it's also part S15 Silvia. Trainspotters will notice that an S15 dash has been fitted with Defi gauges slotted into the air-con vents.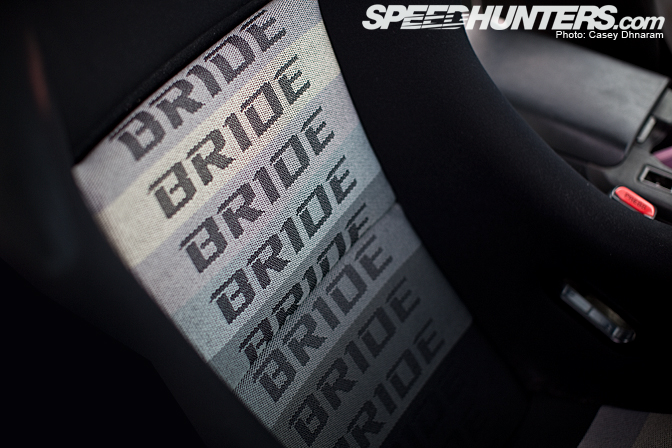 A Bride bucket seat keeps Yuske in control of this weapon.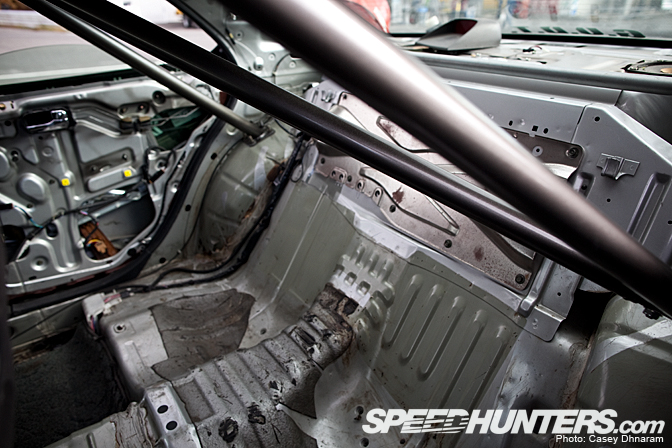 Some of the sound deadening has been removed, while the rear seats have made way for a bolt-in roll cage.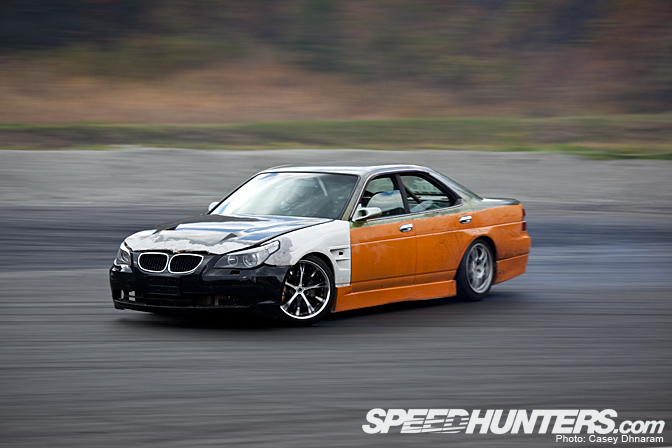 Obviously this BMW/Laurel/S15/GT-R mash-up is still a work in progress. Yuske's plan is to paint the car in a deep candy red.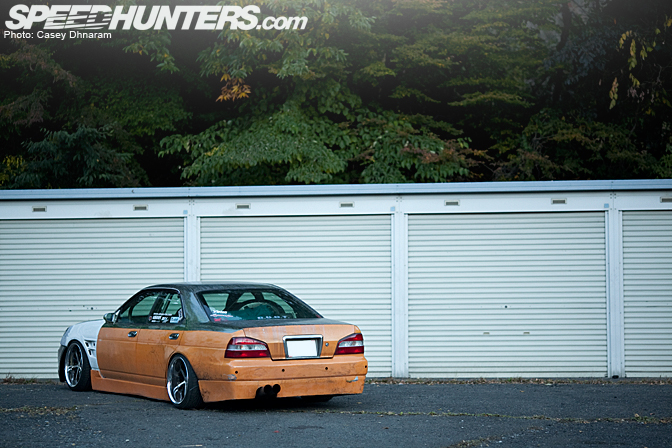 I'd like to thank Yuske for taking the time during his practice session to let us shoot his creation. This car is definitely one of a kind and hopefully we can revisit it once it's complete!
-Casey Dhnaram