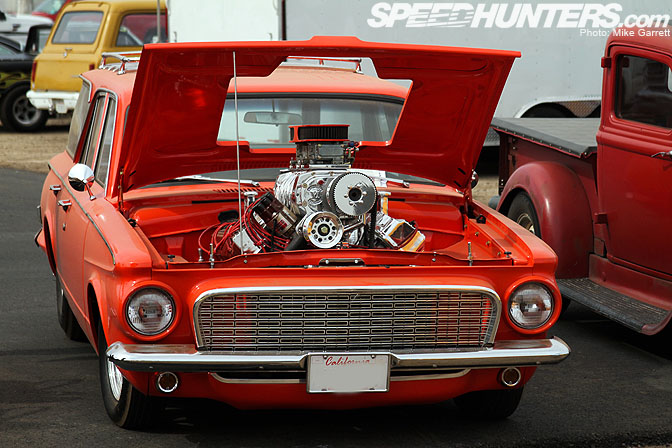 Last month as I walked through the pits at the California Hot Rod Reunion, I caught a glance at the insane looking Plymouth you see above.
Before I even got any closer, I knew I found a perfect Car Spotlight for Haulers & Sedans month.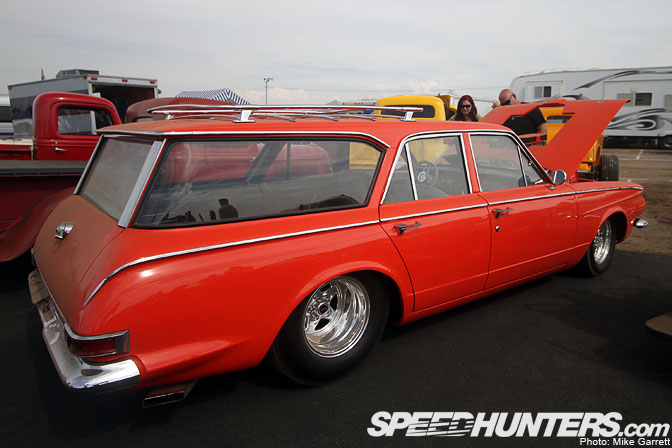 From some angles, it looks like a simple and clean Valiant Wagon with some big rubber out back.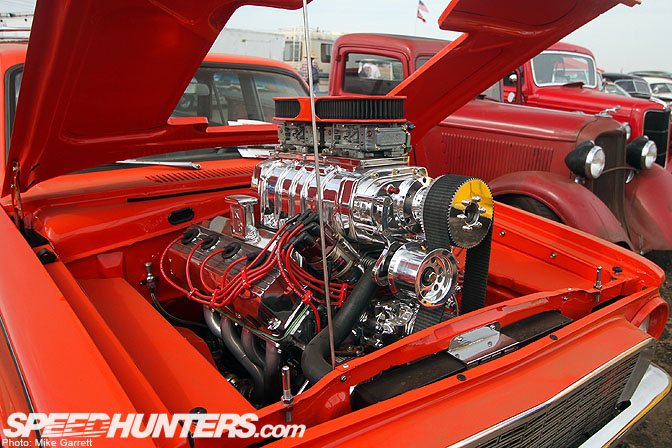 But then there's the front view, and any notion of "simple" is thrown out the window.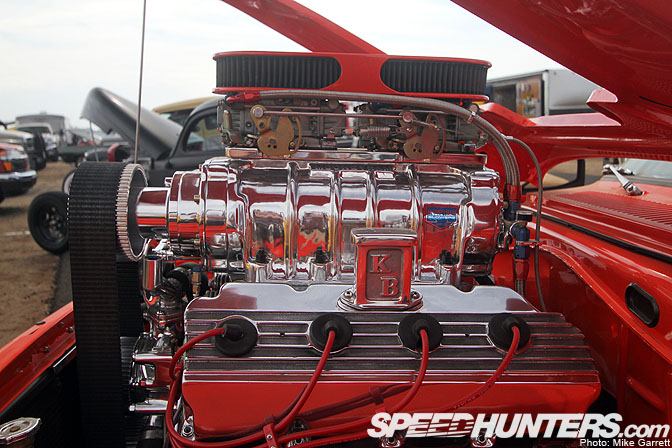 Looking for a little presence in your engine bay? A blown Hemi with a fat pair of Holley carbs will certainly get the job done. Obviously, this wasn't one of those simple weekend engine swaps.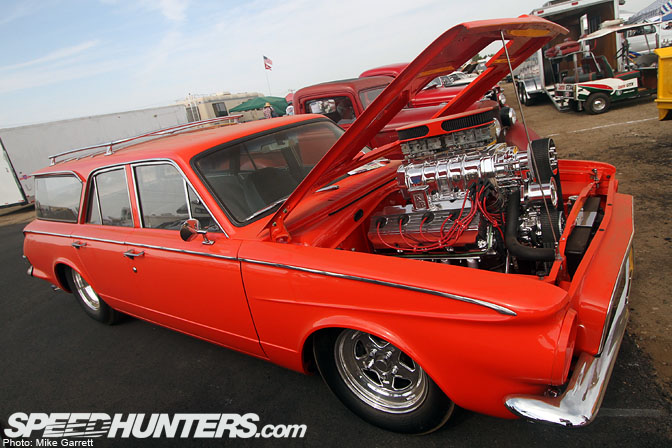 Obviously this engine setup is putting out some serious power, but you get the idea that this car was built as much for the grin factor as it was for any performance reasons.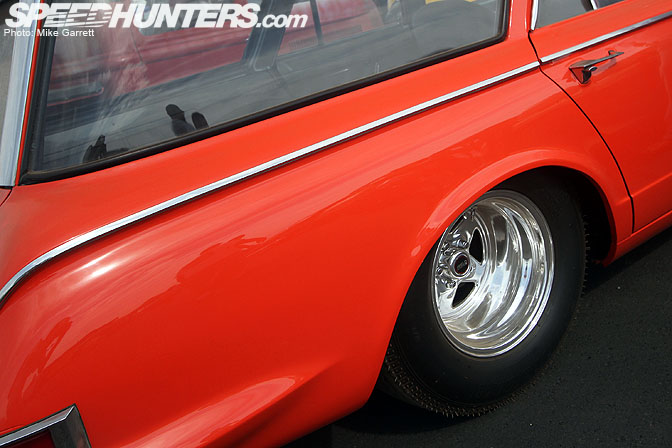 A better view of the Weld race wheels and Mickey Thompson meats. As you've probably noticed this car is sporting a more contemporary low stance as opposed to the retro high-riding look.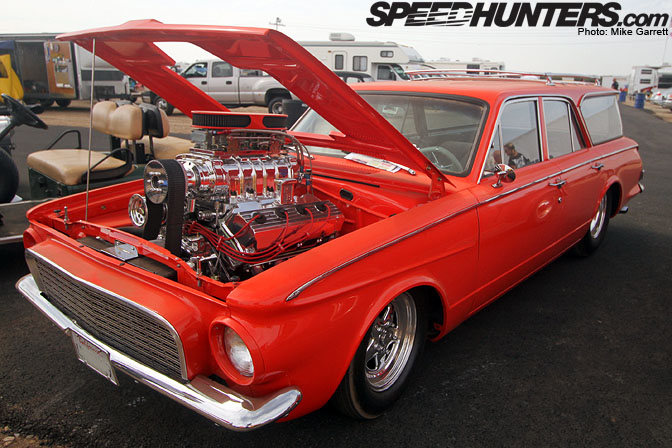 The only thing the car is missing is a giant, gruesome, rat fink-esque character popping through the roof, burning rubber into the sunset.
-Mike Garrett