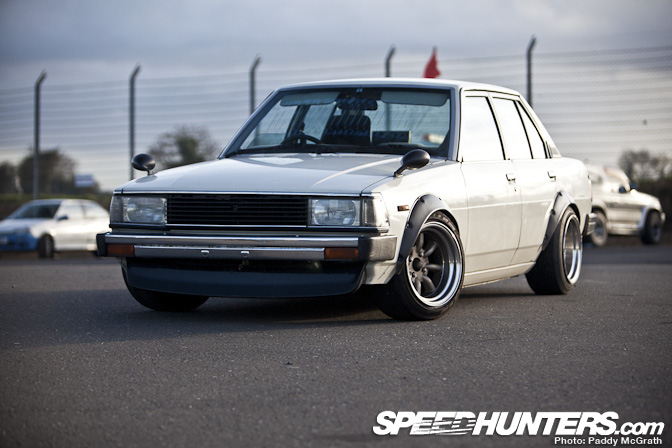 When we begin to prepare for each month's new theme, I spend a lot of time thinking (dangerous, I know) about what cars I can source to show to you guys and girls. I just love when you happen upon a car completely by accident that just happens to perfectly suit the monthly theme of Haulers & Sedans. 
At the recent AE86 Trackday at Mondello, I spotted this KE70 Corolla mixing it up with it's '86 brethern on track and in the paddock.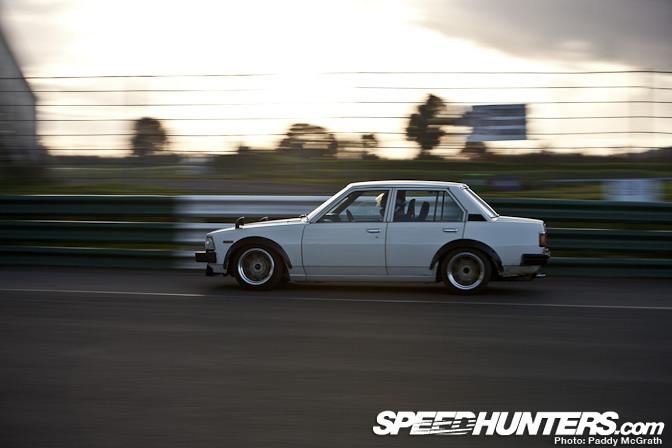 It's actually one of the first KE70's I've seen in the flesh and it's definitely the best looking.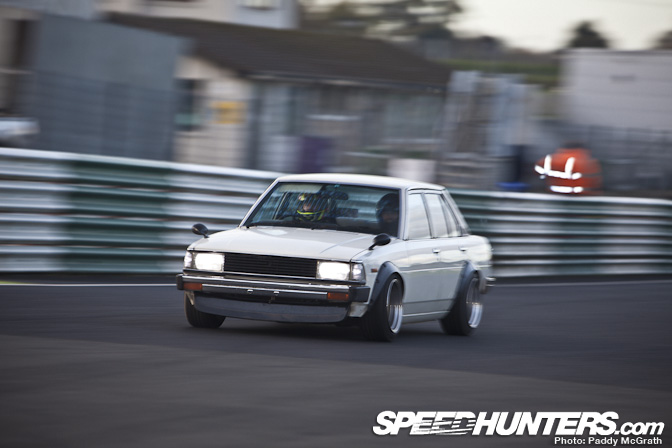 When the car rolled out of the factory in Japan in 1982, it was equipped with a rather whimpy 1.5 litre engine and an automatic transmission.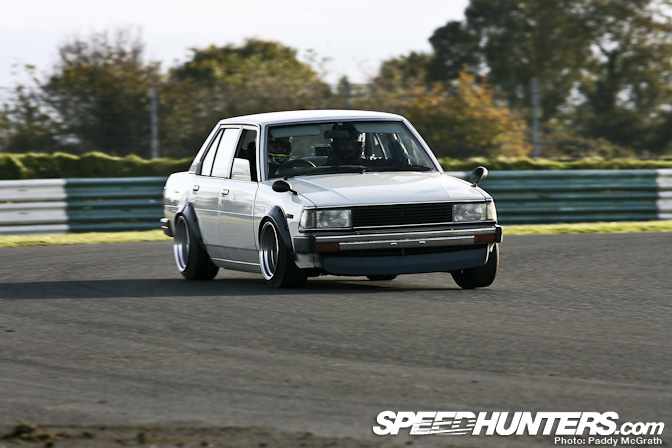 Thankfully, over the course of it's life it's evolved into quite a respectable motor.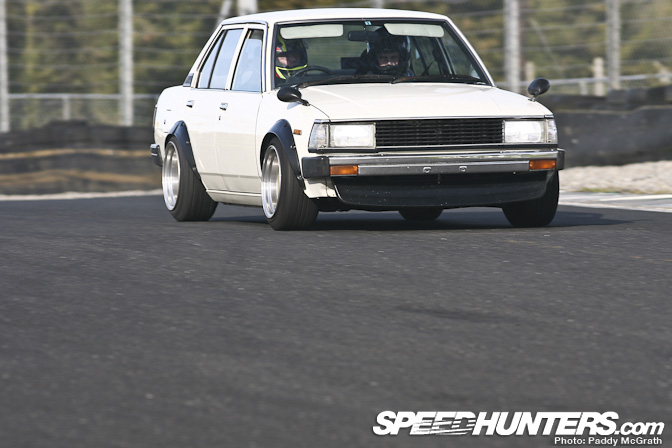 It's capable of putting in respectable lap times …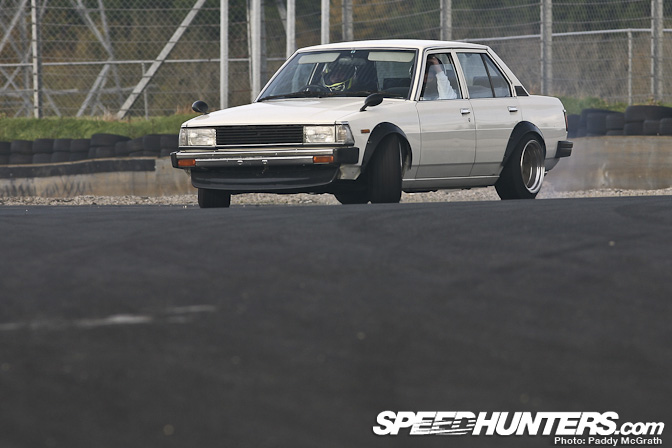 … whilst also not afraid to hang it all out. Check out the front splitter, it's actually a boot spoiler from a UK spec AE86.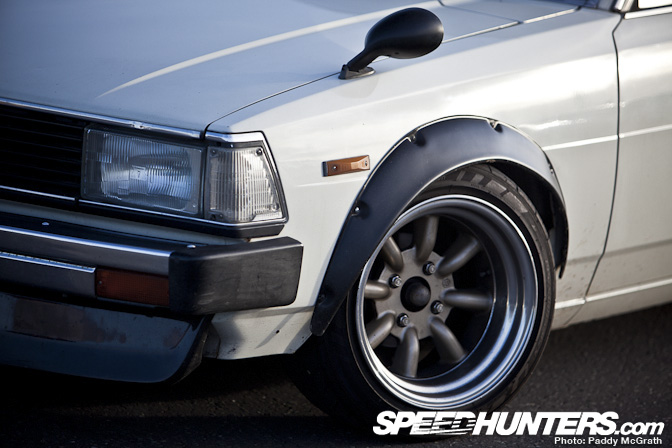 195/50/15 tires on a 15" Watanabe rim (unsure of rim width) AE86 brakes hide behind all four wheels.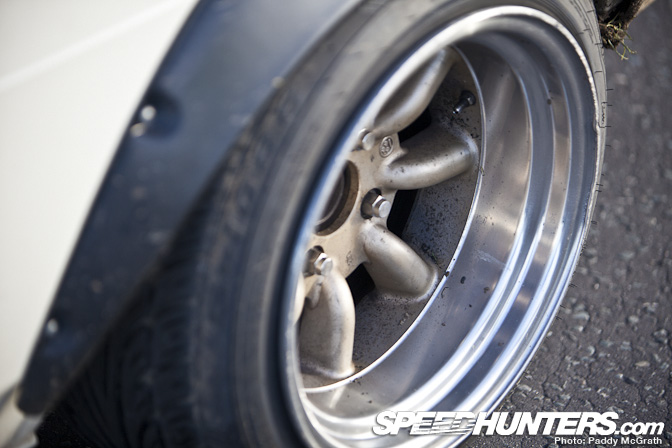 Pieces of tire rubber residing in the wheel with lumps of grass caught in the rear of the arch. Surely a sign of some fun laps !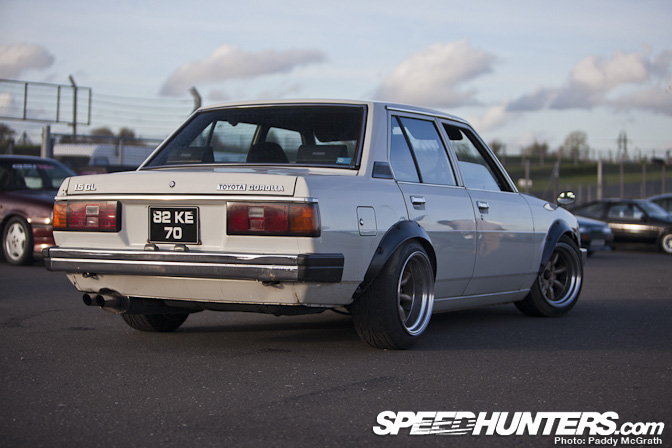 Usually we hide registrations but I think you guys can appreciate this one. At the rear of the car is an AE86 axle with a TRD two way differential and TRD rollbars.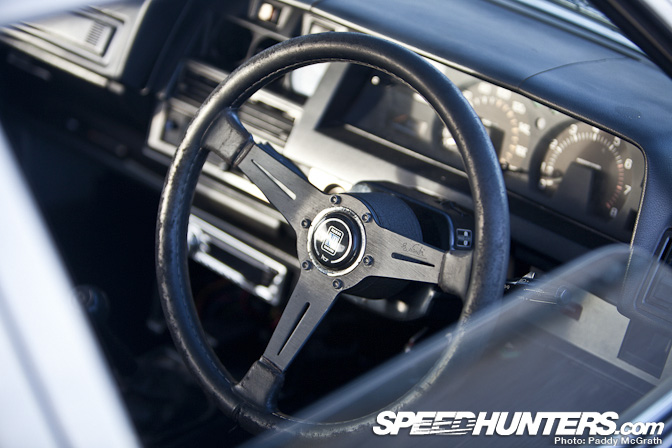 A Nardi wheel is pretty much the timeless choice when it comes to choosing a steering wheel.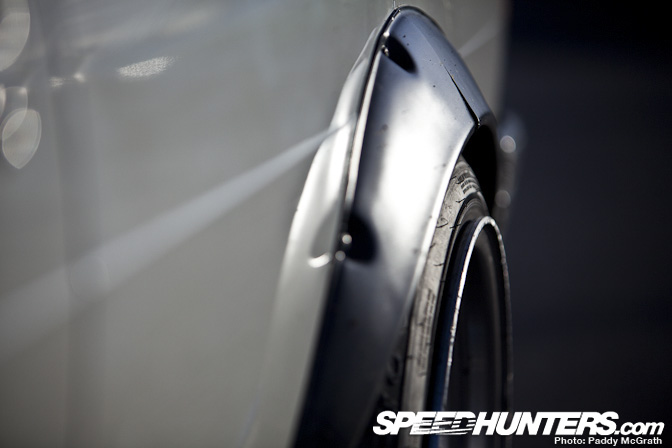 See, you can have solid stance whilst retaining performance. TRD Shocks and springs at the rear with coilovers up front.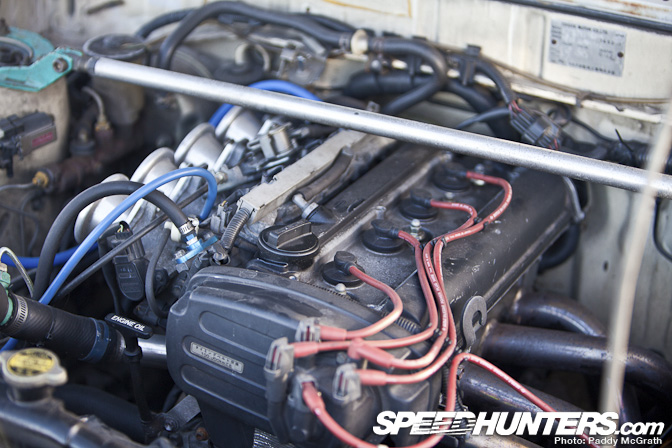 The original 1.5 litre engine has been replaced with a much more capable 20 valve blacktop 4AGE mated to a T50 gearbox with a TODA lightweight flywheel in between.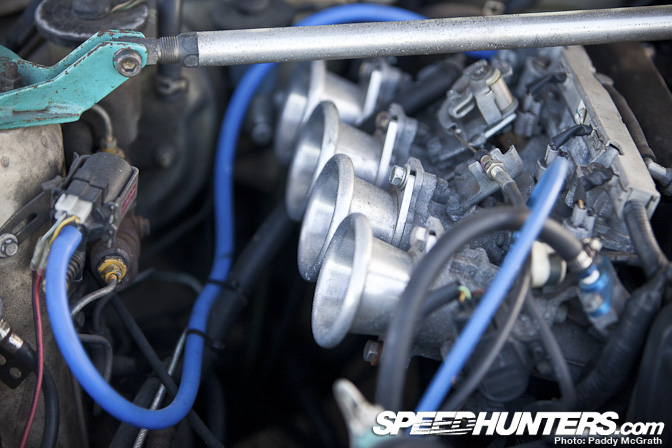 The engine is pretty standard but still supplies more than enough power to propel this KE around the track and streets.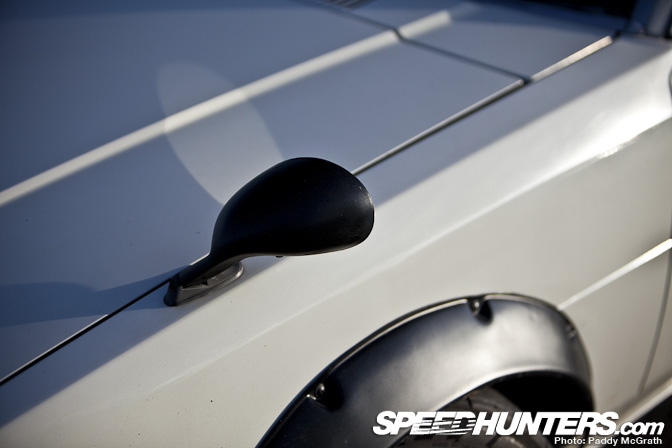 Am I the only one that thinks car designers should bring back proper wing mirrors ? The car has got some proper creature comforts too with central locking and air conditioning too.
You just got to love these accidental finds !
-
Paddy McGrath