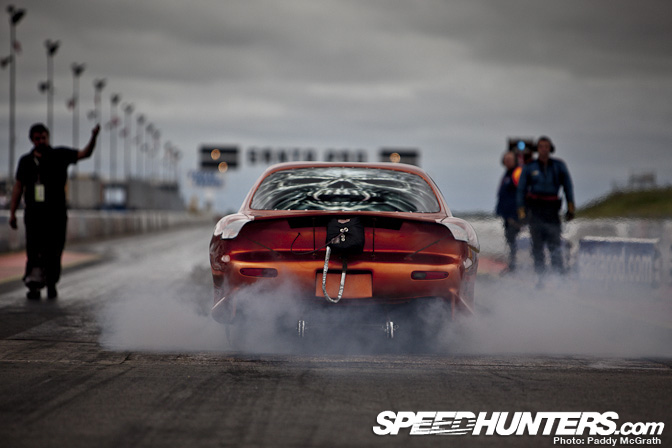 Three Images from three continents… The first from the UK, shot by Paddy McGrath.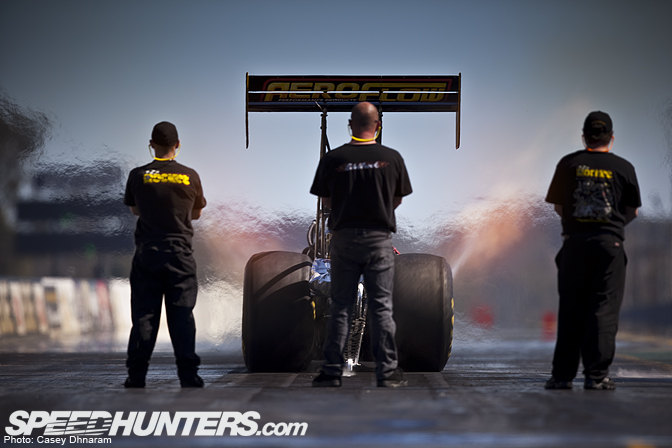 The second photograph was snapped by Casey Dhnaram at the Jamboree event in Australia.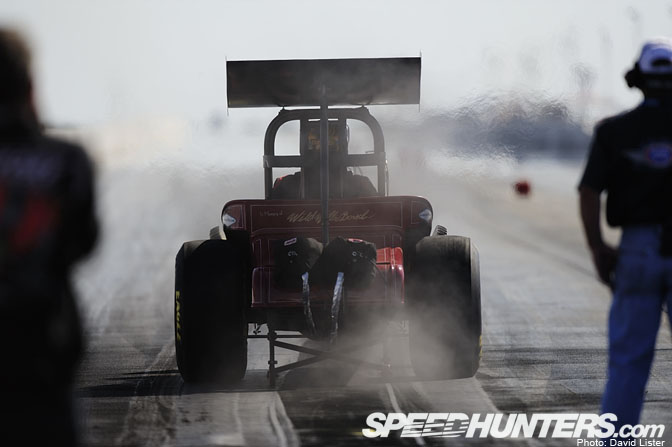 And finally we have a photograph from shooter extraordinaire David Lister. He captured this image at the California Hot Rod Reunion two years ago at Famosa Raceway in Bakersfield, California USA.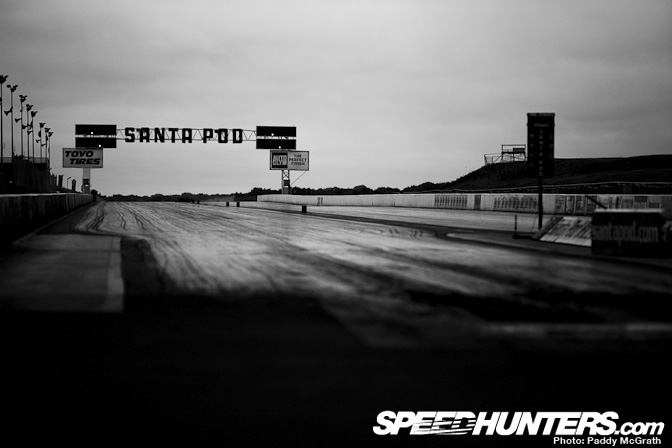 These three very similar images depict a one of the most important racing scenes in the world. A competition style which, like drifting unifies street car culture with professional motorsports.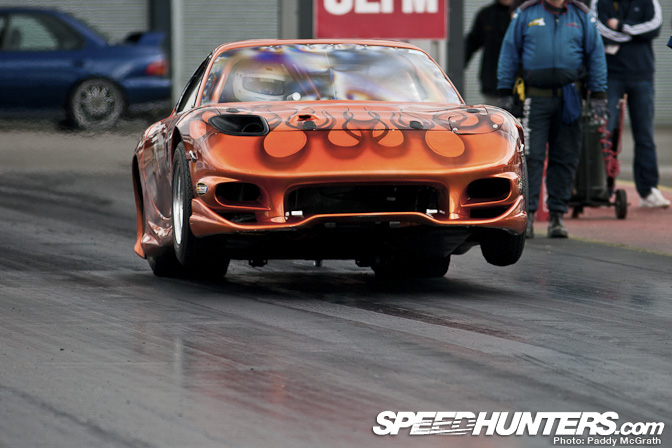 I present to you our theme for October 2010: Drag Month.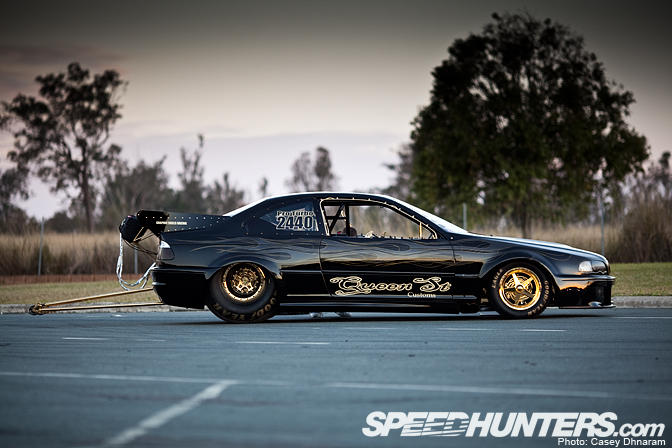 We've been preparing for this theme for quite a while now.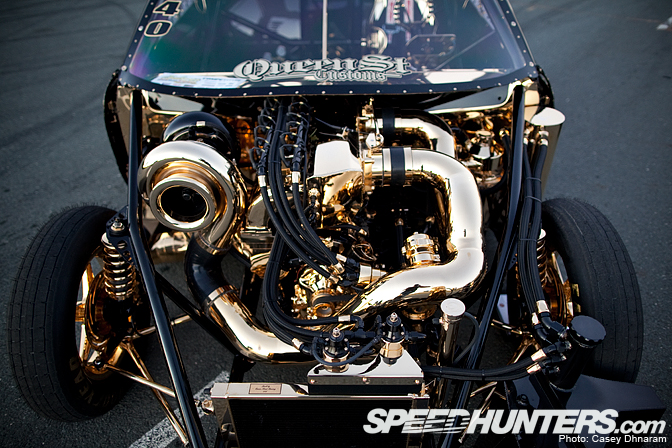 And have been shooting a lot of cars from around the world since May of this year.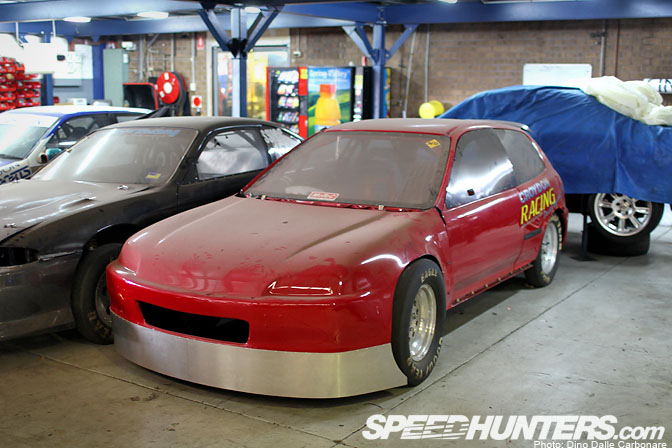 Some of you will recall that Dino and I visited a few drag racing shops in Australia while shooting the World Time Attack Challenge event. This included Croydon Racing Developments…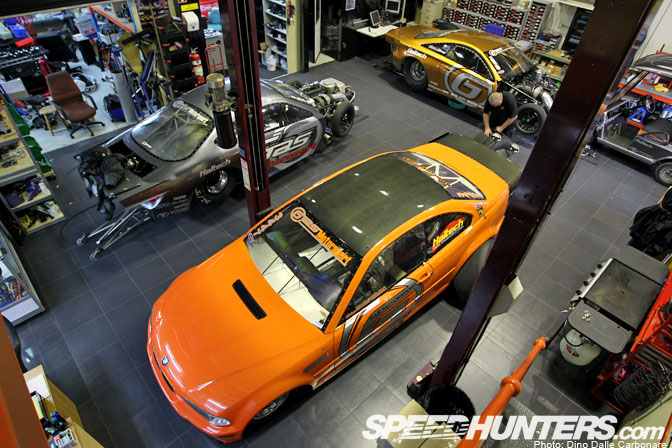 Gas Motorsport…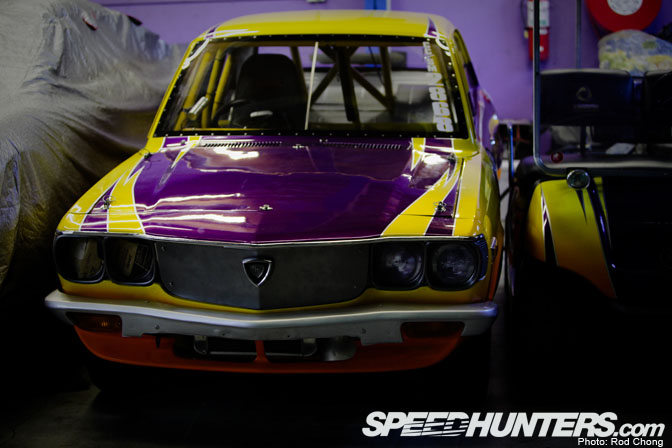 … and rotary kings Pac Racing.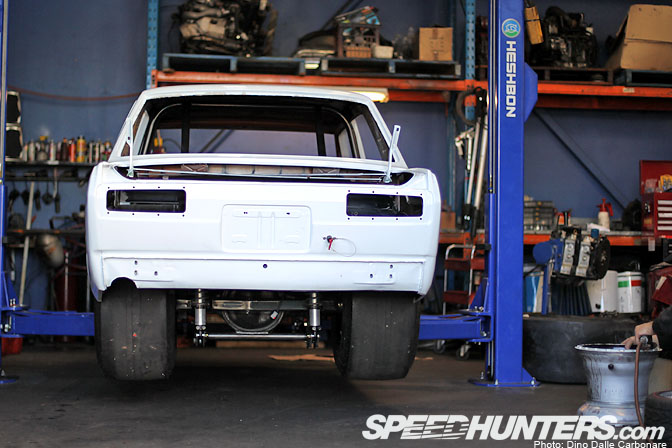 Pac Racing had a mind blowing number of vintage style drag cars under construction… We'll showcase all of these shops soon…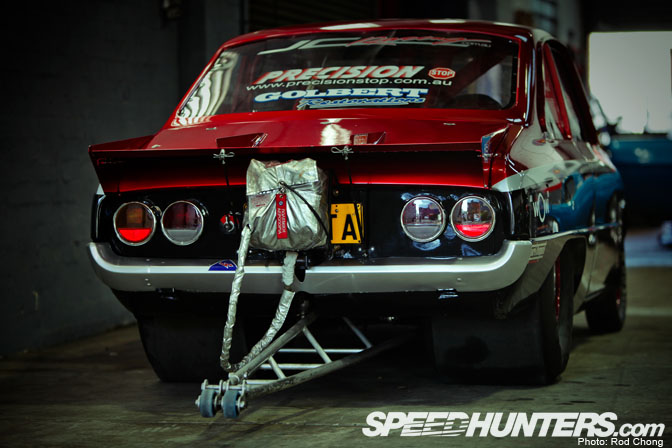 … as well as a range of drag car features and spotlights.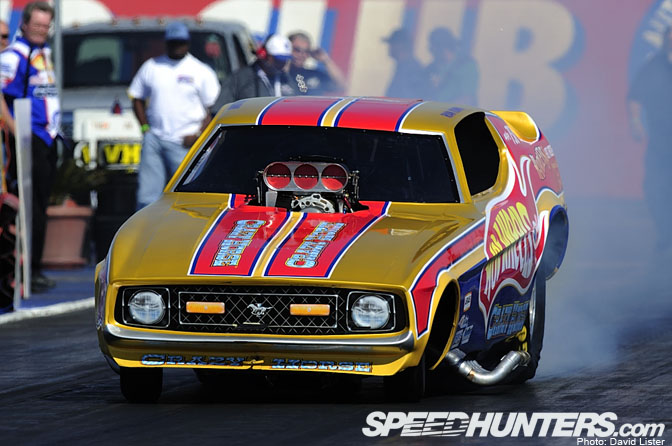 The centerpiece of our drag racing showcase this month will be the California Hot Rod Reunion on Oct 15-17. With a massive field of nostalgic funny cars on offer, this is IMO the coolest drag racing event on the planet.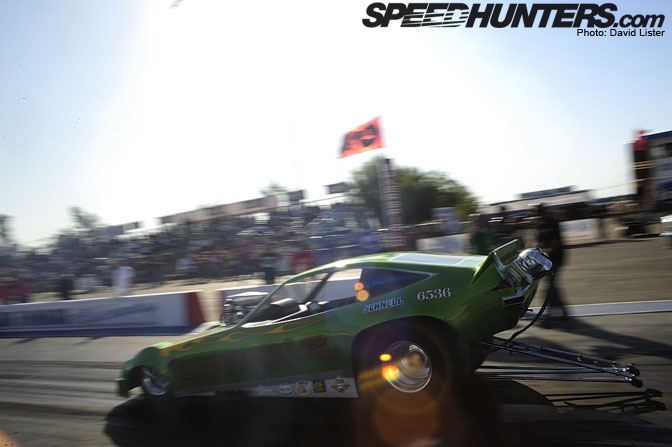 These 3000 hp funny cars are fully capable of exceeding 240 mph and getting into the 5s.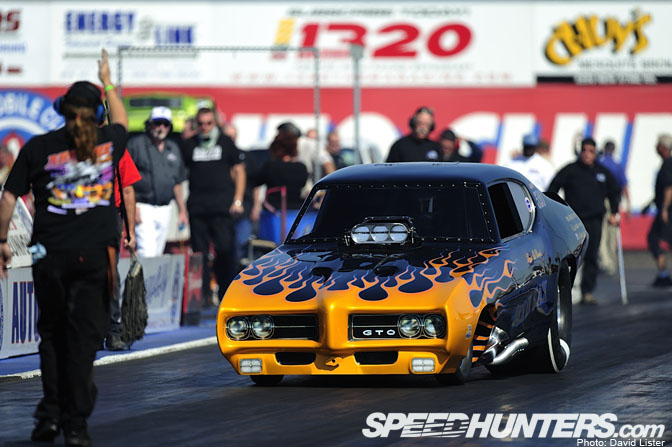 Believe me, there is no greater show and if you live anywhere in California this is a must see event. Don't miss it!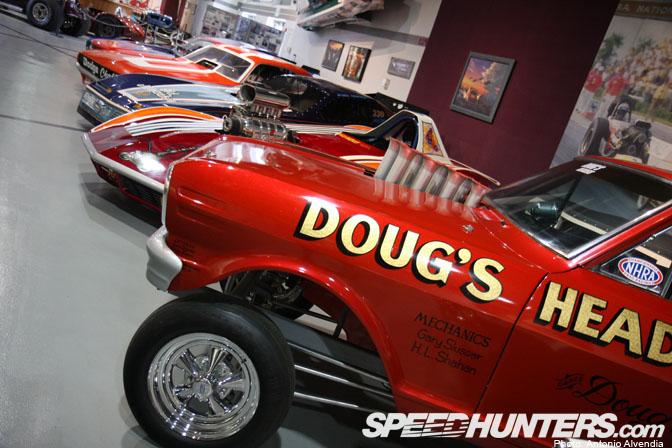 To kick off our California Hot Rod Union celebrations, next Wednesday Linhbergh and I will be heading over to the NHRA museum to shoot car features from their dragster collection. I can't wait!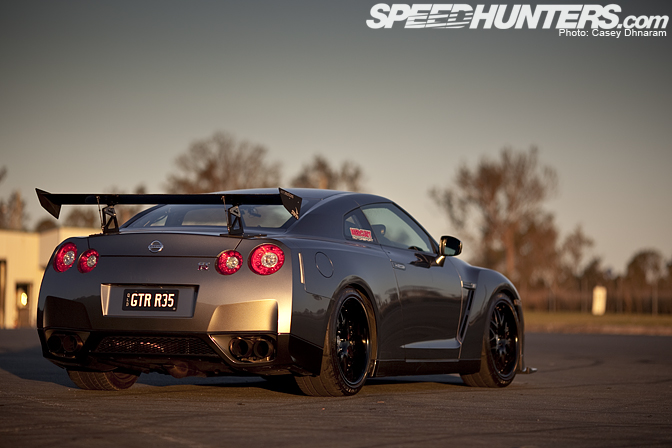 Of course drag racing is for all shapes and sizes of cars. We'll be showcasing a full range of machines.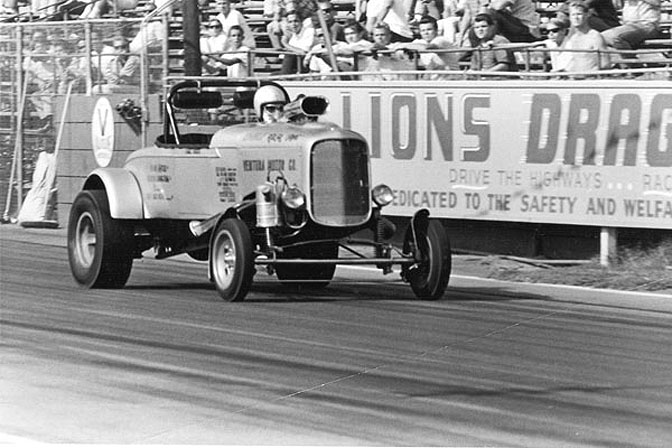 Some history lessons will also be on offer and we'll do our best to look backwards into the past too.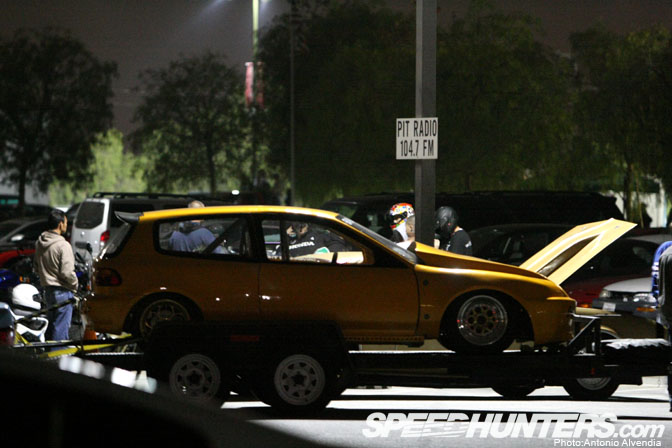 We also plan to hit up a few local drag meets to showcase a typical weekly drag meet. A few of us will be going to the Irwindale Thursday Night drags next week.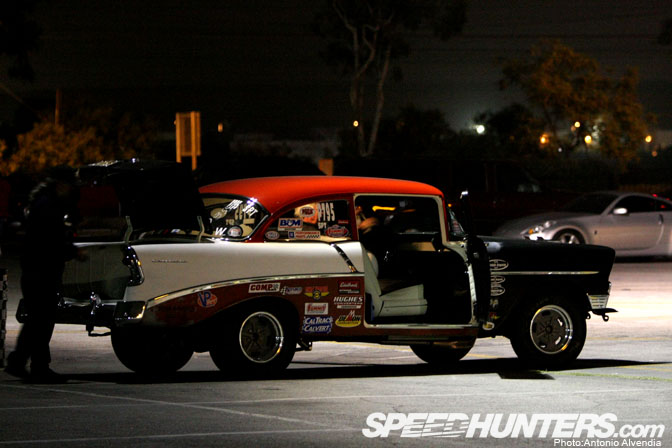 You never can tell what is going to show up at the Thursday night drags, so we'll see what we get!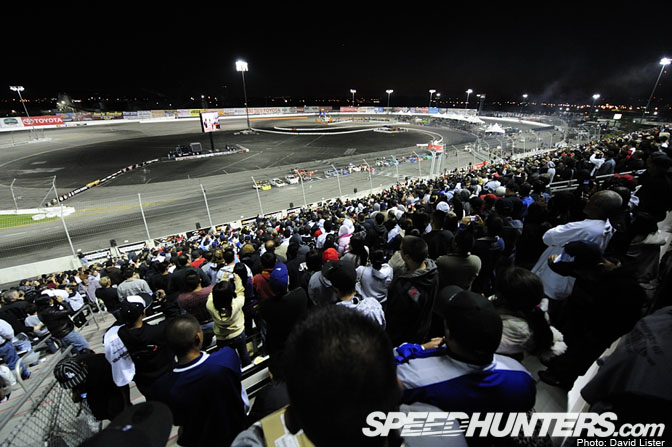 Of course next weekend is going to be the Formula D finale at Irwindale Speedway.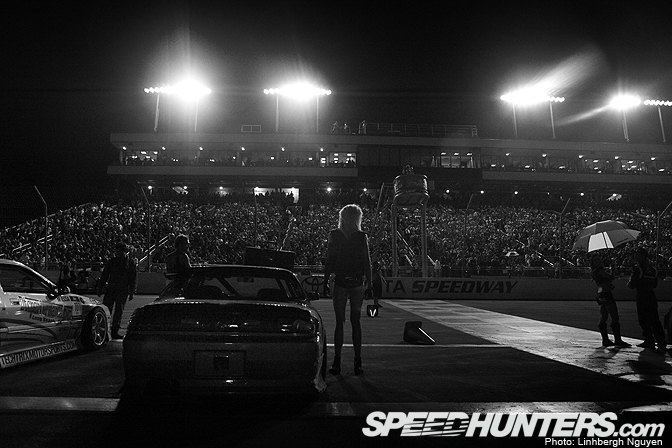 This is the world's greatest spectacle of drifting and is an event I always look forward to.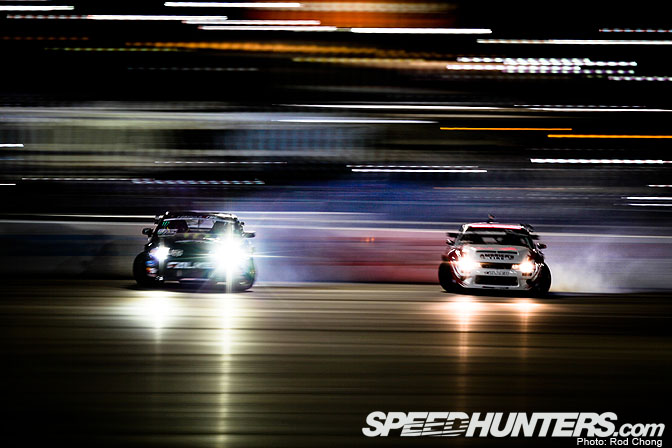 The battle for the 2010 Formula D championship will be between these two Falken Drifters: Vaughn Gittin JR and Daijiro Yoshihara. The championship is really JR's to lose as he only needs to get into the Top 16 to seal the deal. For Dai to take the spoils, JR would need to be eliminated from Top 32 and he would need to win the event outright. That's a tall order, but stranger things have happened.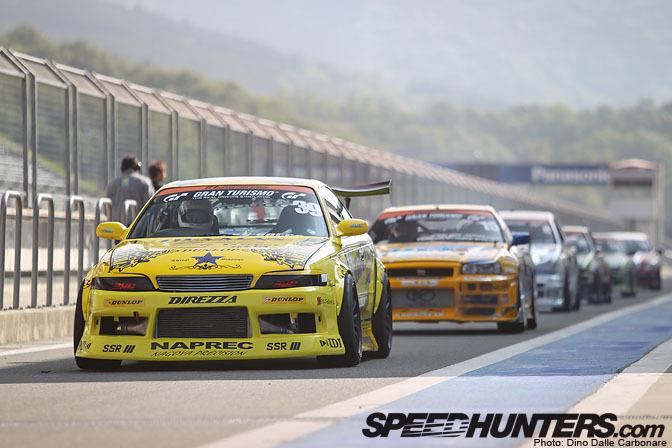 There will be no Red Bull Drifting World Championship this year, but if it had happened, I seriously doubt that we would have seen any of the top Japanese drifters participating.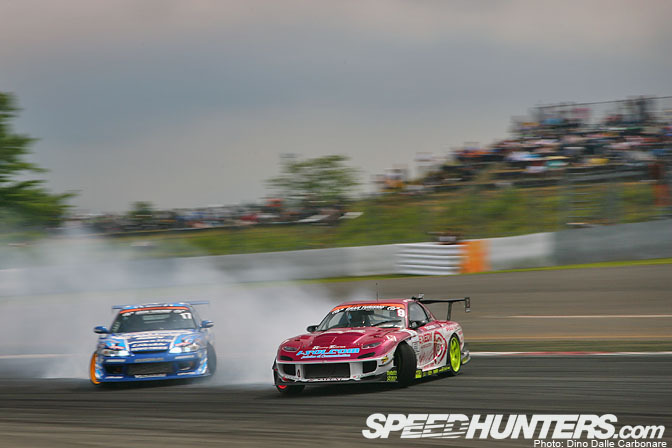 It's really hard for me to say what would happen if these two giants of the sideways scene ever took each other on.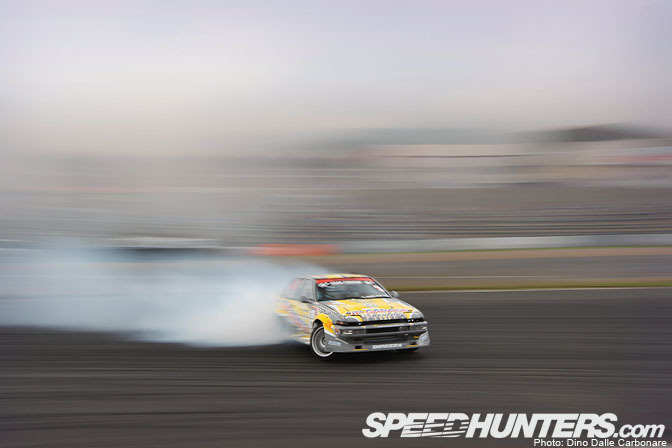 Oh well… you will be seeing our coverage from the Fuji D1GP in a few weeks and I'll leave it to your imagination as to if the Japanese or the Americans are now top dog. Bring on the coverage!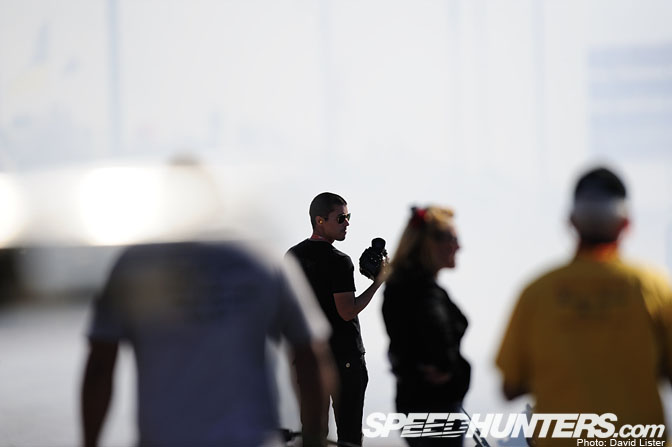 I also need to announce that this will be my last Editorial post on Speedhunters. While I'll be still overseeing some aspects of the Speedhunters project, my day to day focus will be moving over to my new creative director role on the Need for Speed franchise. The operation of the site will be taken over by a new person who we'll be announcing shortly. I've been hard at work on a 2011 release video game for almost a year now (not to mention Team NFS!) and just haven't had time to give Speedhunters the time and energy it deserves. So it's about time the site receives a bit of an overhaul and we take the project to the next level.
Working on Speedhunters has been a life changing experience for me, and I'd like to thank each and every one of your for how much you've taught me about cars over the past 2.5 years. I'll keep in touch!
Best,
Rod Chong