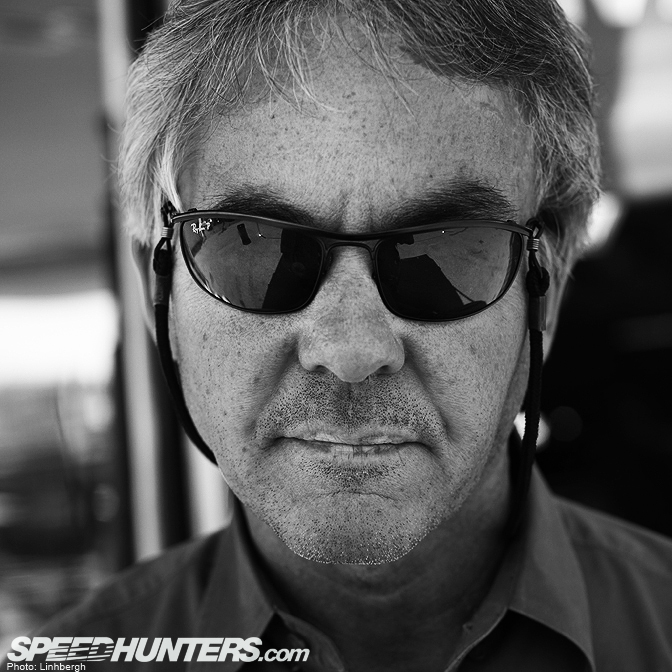 Rod Everett is person that rarely ever sees the lime light. But he's a very important asset in Falken Tire's ALMS program. He's the guy that manages the whole orchestra. Like a ninja, he's a person that moves the cogs in the shadows.
Luckily, We had the chance to get to know this man of secrets. 
Speedhunters: Who are you?
Rod: I'm Rod Everett, team manager of Team Falken tire.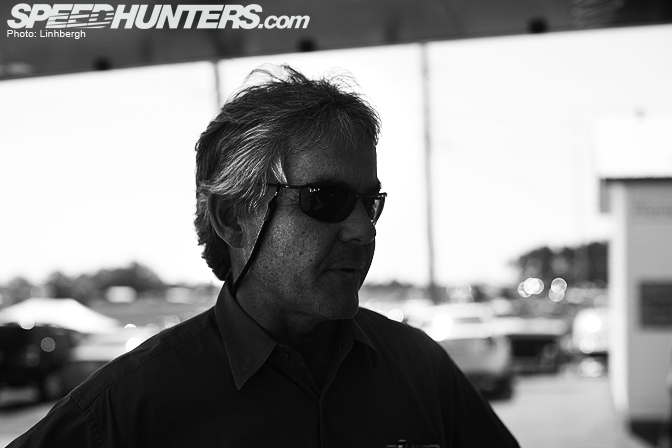 Speedhunters: How did you get started with everything? From motorsports, to becoming a team manager?
Rod: I use to race motorcycles when I was a kid then raced off road. That evolved to racing with sponsorships and then into road racing. There's some engineering background that goes along with all of that. One thing lead to another, and I saw that my racing career wasn't going to go much further and I had some opportunities to look after a couple of race programs. So I chose that route and here I am today.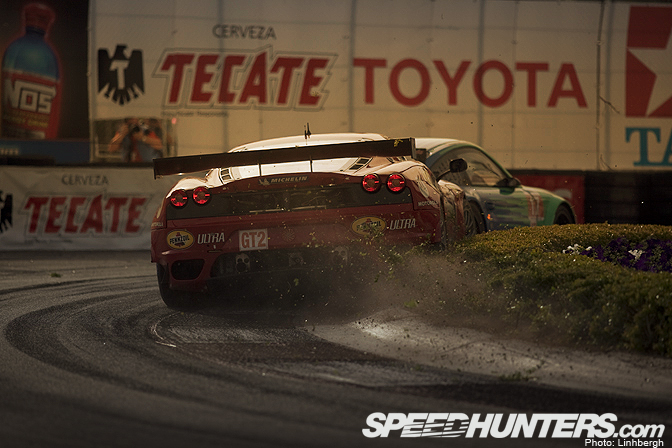 Speedhunters: Talk about which race teams you worked for.
Rod: I volunteered to go out and help these teams. I would go out to the desert in New Mexico and other different places. I learned about different methods, technologies, vehicles. I race motorcycles, my father race motorcycles. But I just took it to a different level. 
For the most part, I've always had my own team. Maybe that's why I do things a bit different than others…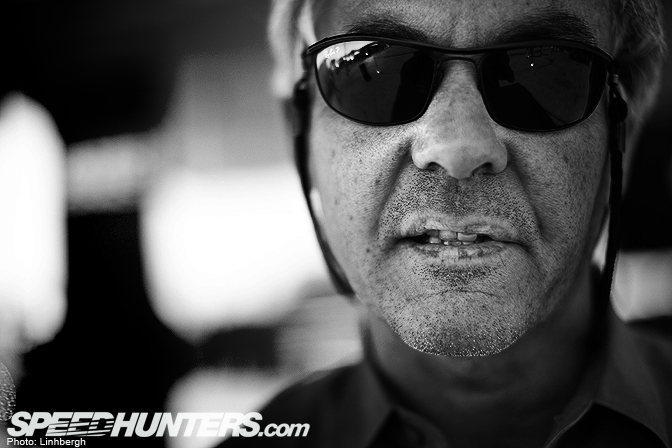 Speedhunters: What was the first team that you started?
Rod: It's always been Landmark Motorsports. So that goes back to the early era of the 1980s. It began from the deserts, in off road racing. From there, I had a few sponsorships and tire manufacturer opportunities which opened up a different direction which I wanted to go to. Which was road racing. Road racing is my true passion. Off roading was by default really. Those sponsors and tire manufacturers got me involved with different people, different cars manufacturers, different sponsors and managed to do that for a few years. So that's where Landmark Motorsports started and it's evolved over the years to what it is today at the high level of racing that is the American Le Mans series. We were basically a team for higher until we created this program with Falken Tire.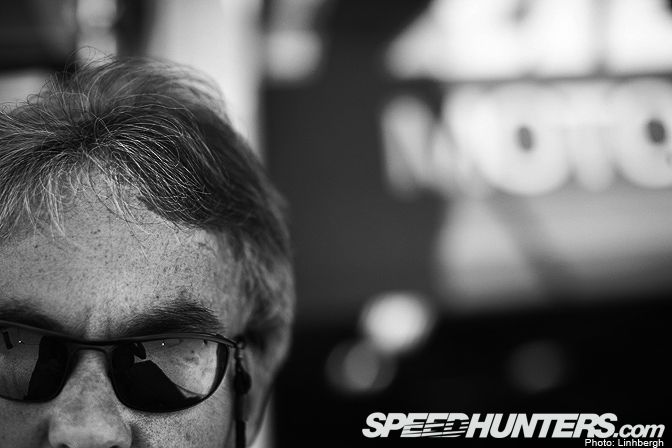 Speedhunters: Which American Le Mans teams did you work with previously before Falken?
Rod: American Le Mans hasn't been around as long as I have with road racing. But in the beginning, we ran our own team with a Riley & Scott Mk III with drivers, Chris Bingham and Ross Bentley. From there, we ran a Ferrari prototype at the inaugural Petit Le Mans race, in what was the Professional SportsCar Racing series, with drivers Mike Davis and Anthony Lazzaro. Then the American Le Mans series started and we just evolved from that. 
A few phone calls, a few recommendations and we put together the program that is now Team Falken Tire!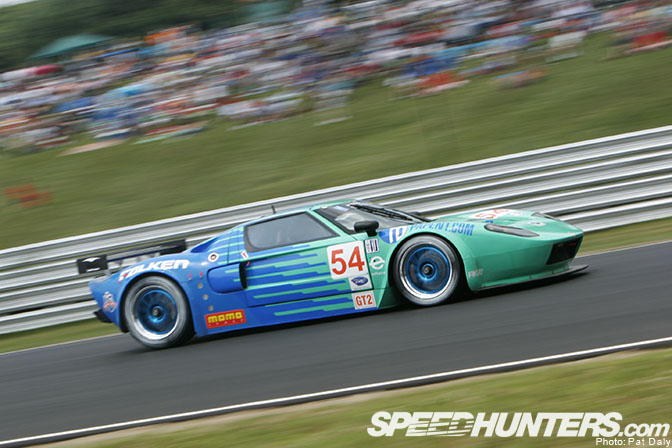 Speedhunters: Were you a part of the Falken Tire GT40 program?
Rod: Only as a consultant. That program was run by a completely different team. I was brought on board to keep the team on a certain direction and help organize the tire side of things. 
Speedhunters: What does it take to become a team manager?
Rod: Hah! It takes a couple of different paths. For me, its just years and years of motorsport experience: from being a mechanic, to building cars, and even building my own cars. Literally, you do this sometimes when you're young and have no other resources and you don't have any cash. You do what you have to do on your own. You learn, you go to school.
I had a great opportunity with a gentleman named Craig Nelson, who hired me back in the early 90s, to manage his race team. At the time, I was in my early 30s and was considered very young at the time to be doing something like that.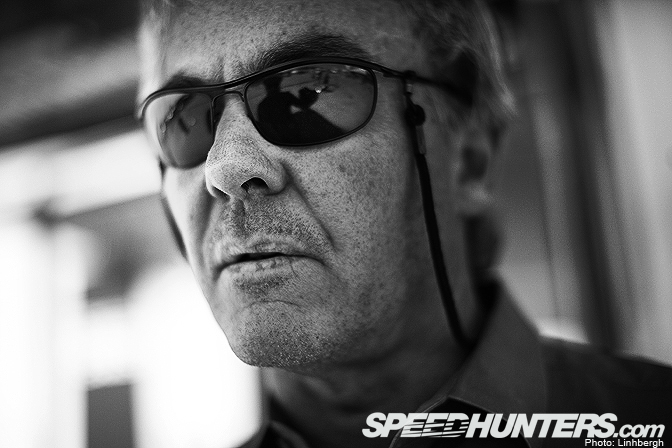 Speedhunters: Which racing series did you mange this team?
Rod: It was IMSA, actually. 
Speedhunters: So it takes a combination of being a mechanic, building cars and knowing how to be a boss, yes?
Rod: Yeah, you definitely have to be a boss and know when to put your foot down. You can't be everybody's friend and I make that known up front usually. You can't please everybody, you know? I be the best I can do the people that are most important. But sometimes, the people that are considered the least important can get all my attention. It's a balance, really.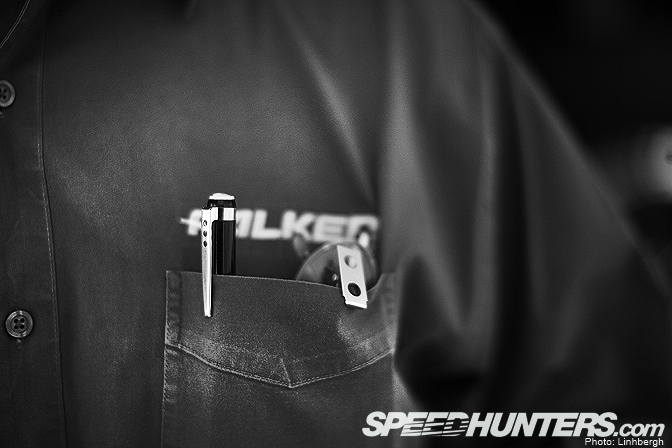 Speedhunters: What steps does it take for a young person to become a manager of a race team?
Rod: You have got to work for a race team. Because this is like no other business. It's not like working for computer company or a sports team or anything else.
But go to school, get an education and volunteer to work with a race team on the weekends. Do something local so you can learn certain actives of the teams. You have to live and breath cars. You have to have a passion for it. This is a business not for everybody.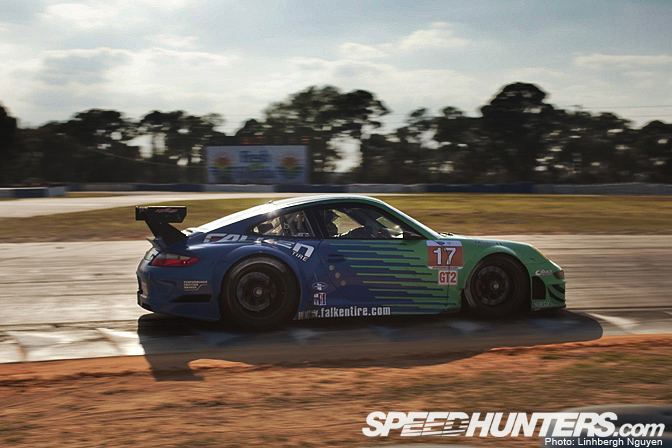 Speedhunters: What does Rod Everett do on the weekends when he's not managing an American Le Mans team?
Rod: Hah, well… Like any father that loves his kids, we go out and we play. We snow-ski and we dirt bike. I can't seem to get the desert out of my system! But my kids are number one right now so they get my full attention. Fortunately for me, they like to do the things I do as well!
Speedhunters: Is there a hobby outside of cars?
Rod: Of course. I'm a sports fan. I love ball sports. I play soccer in a semi-adult league. But I also go out to the desert and ride dirt bikes and water ski. Just fun stuff.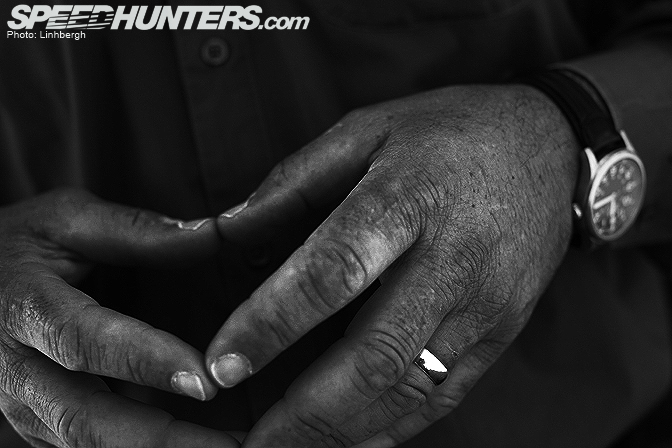 Speedhunters: What was the hardest thing you've had to do as a team manager?
Rod: Oh boy… That's hard to break down into one thing. But a few years ago, I made the decision to run two cars. We had trouble with both cars and at some point in the 24 hour race, at Daytona International Speedway, I had to make a decision to park one car in order for the other car to have the parts for it to complete the race. The race was for a fundraiser so it was fairly important. 
Now, in saying that, it wasn't difficult for me to make that decision. But there were some relationships that I've lost based on the decision I've made.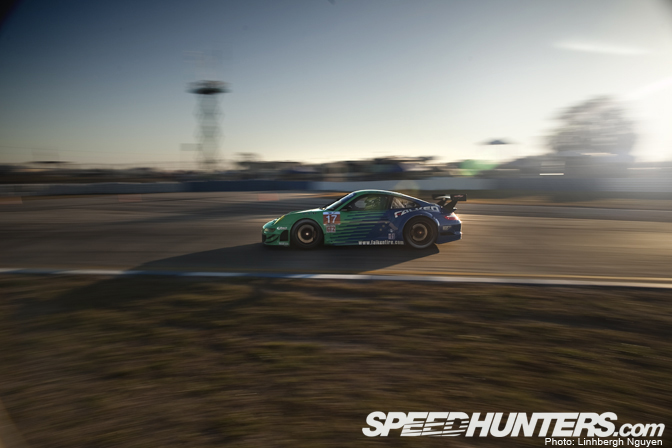 Speedhunters: Now, lets do the opposite of that. What was your greatest triumph?
Rod: We've won some championships at the lower levels. We've taken some older celebrity drivers that have no experience that want to break into racing and seen them run in the top 5 of a professional series, this professional series when it was IMSA still. Those were great accomplishments. We've had victories, championships and podiums. Any of these are worthy of top five accomplishments. But sometimes it's just taking a kid thats been go-karting, putting them in a car, taking a chance on them and have great success! That really pays off personally.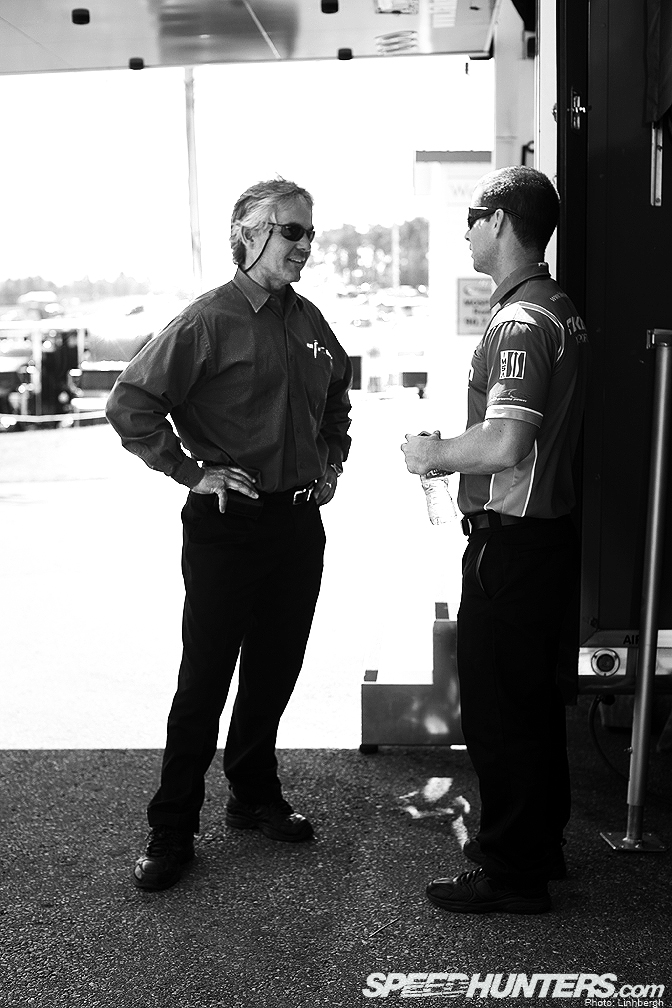 Speedhunters: Closing thoughts?
Rod: Being in ALMS is a great opportunity for us. I cherish this moment because now I'm back in sport car racing. I've been away for a few years and there's a lot of the same people, the same atmosphere, a lot of camaraderie, great crew, and the tracks are second to none. Managing Team Falken has been a challenge for us but we all endure this challenge and thrive off of it. We hear more cars are coming in next year which will make the racing even better. This is a good thing for us. 
The pitstops we do are fast and look forward to this competition with the other teams in the pitman, on the racetrack and on tire development.  It's just great.
Speedhunters: Thanks a lot for your time. And good luck at Road Atlanta!