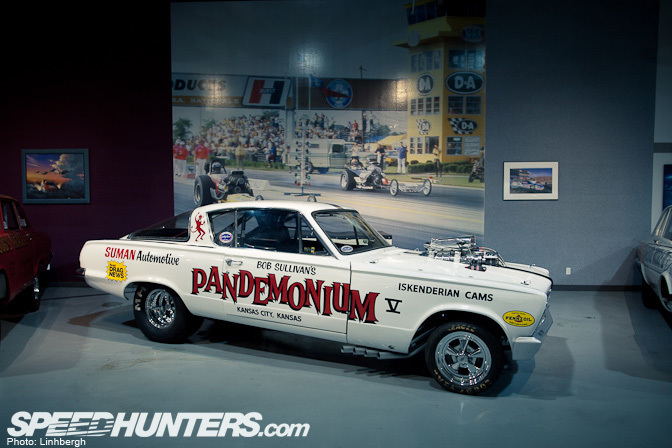 The very nature of hot rodding and drag racing is to be innovative. It's American "engine-uity" that precipitated the evolvement of a pedestrian Ford Model T into a 330 mph Top Fuel dragster. Look back far enough and you can swim in the gene pool.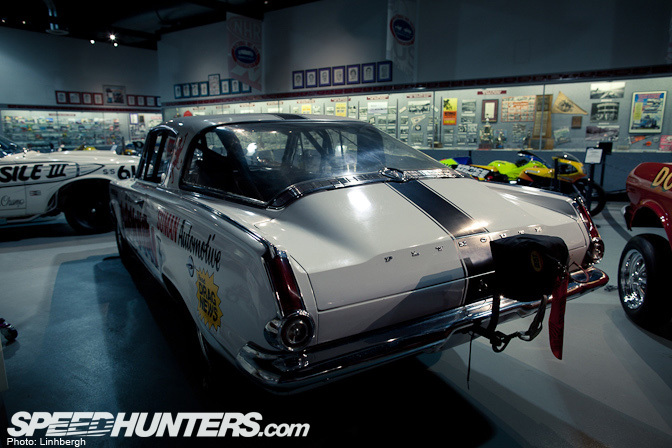 Take, for example, the modern Funny Car. You can unravel its DNA all the way back to the production '55 Chevy that rang the death knoll of the Ford flathead. With one horsepower per cubic inch the new small-block Chevy trailered the side-valve Ford once and for all. And, as guys started to race these new "factory" hot rods they couldn't help but fix the faults, tune them up and modify what Detroit built.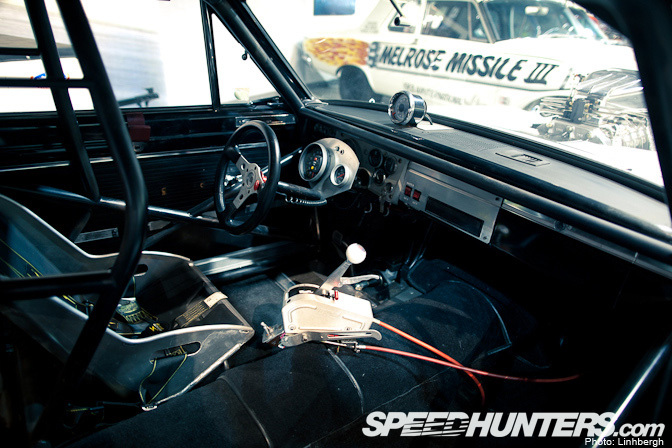 It was the beginning of the first muscle car era, the early-sixties, when The Big Three: Chrysler, Ford and General Motors were for fighting for supremacy at the race tracks and in the showrooms.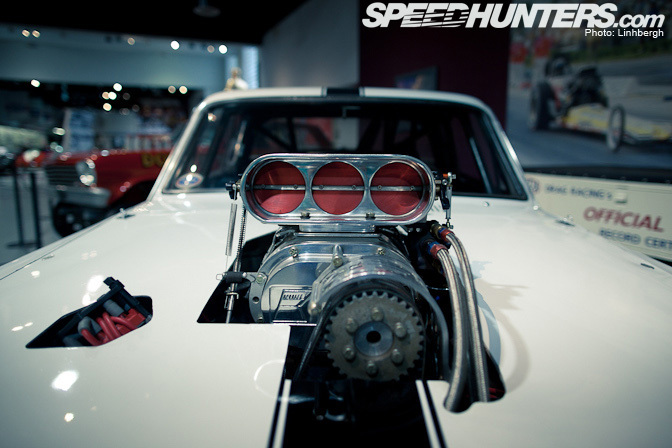 They were back-dooring parts to their favored racers and building reputations as they went. Guys like Jack Chrisman, "Dyno Don" Nicholson, "Dandy " Landy and "Big John" Mazmanian were becoming household names as they parlayed their Super Stock cars into something infinitely stranger—Funny Cars.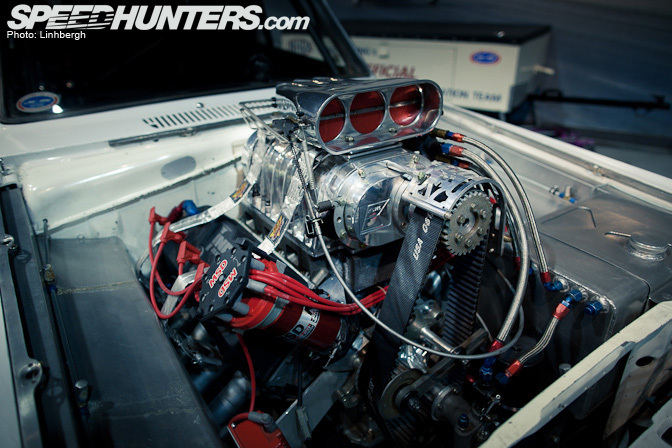 They began with lightweight panels, aluminum bumpers and ever bigger engines: carbureted, injected and inevitably blown on nitro. They started to look funny when the wheels were pushed forward and Frabn Hernandez saying they looked funny might have coined the name Funny Car.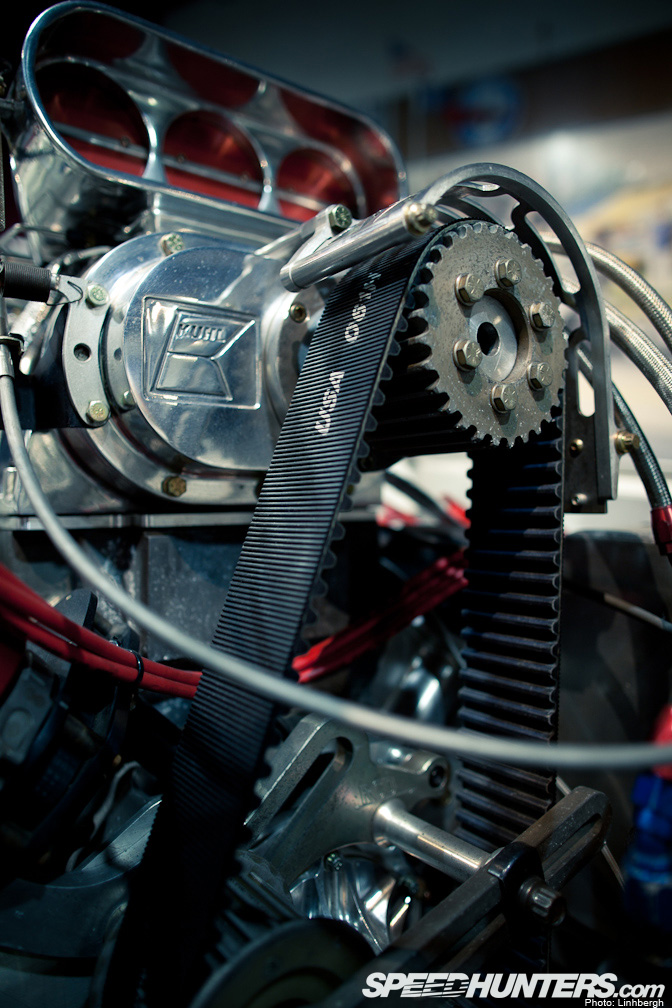 Arguably, the first to drop a blown, nitro-powered Hemi into a steel-bodied car was Bob and Shirley Sullivan, who took the motor out of their Top Fuel dragster and dropped it into a brand new '65 Plymouth Barracuda and eventually ran 9.78 at 160 mph.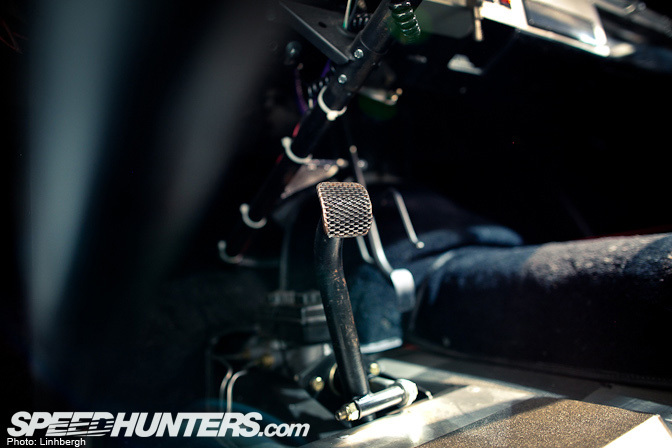 Not knowing quite what to do with it the NHRA put it into the B/Fuel class at the 1965 US Nationals. Nevertheless, it predicted what was coming down the ¼-mile!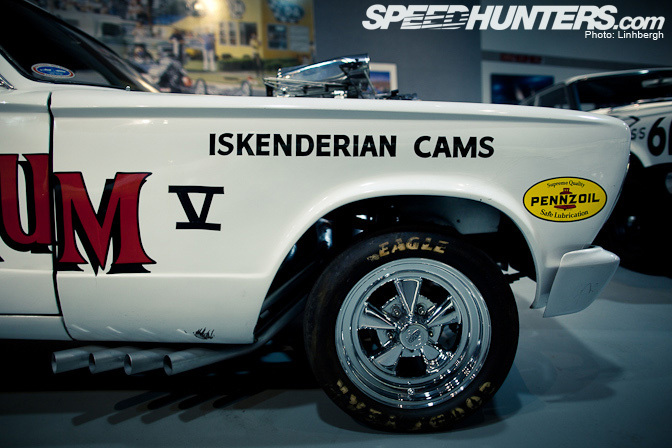 The Sullivan's, who hailed from Kansas City, Missouri and had had considerable success on the American Hot Rod Association drag circuit, had traction problems to begin with and smoked the tires for the full quarter mile—doubt due to the lack of a transmission and direct drive.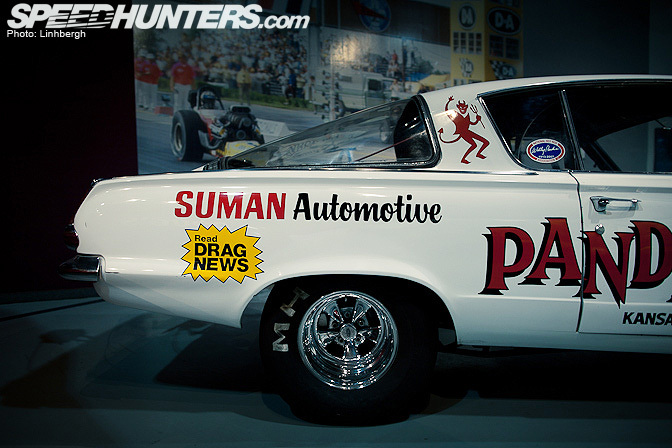 The car originally weighed 3,700 lbs but as the Funny Car class developed the car was lengthened 18 inches and fitted with a fiberglass front end. The modifications resulted in a weight of 3,195 pounds and an eventual best of 9.43 at 177 mph.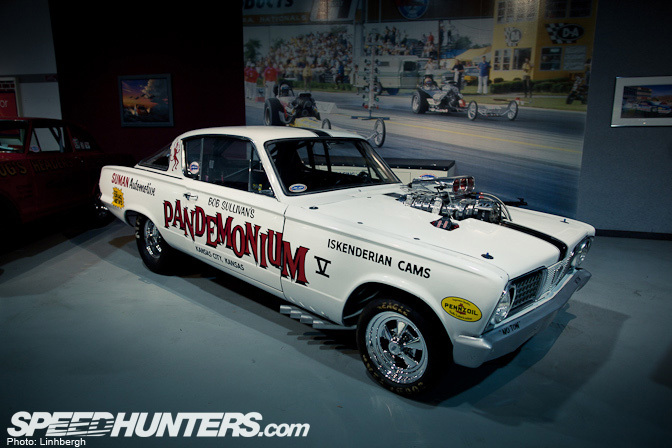 To prevent an accident before it happened—after all, they were dropping Top Fuel motors into production cars—Lincoln Mercury's "Big Al" Turner approached Logghe Stamping to design a tubular chassis with ladder-bar rear suspension and coil-over shocks on all four corners.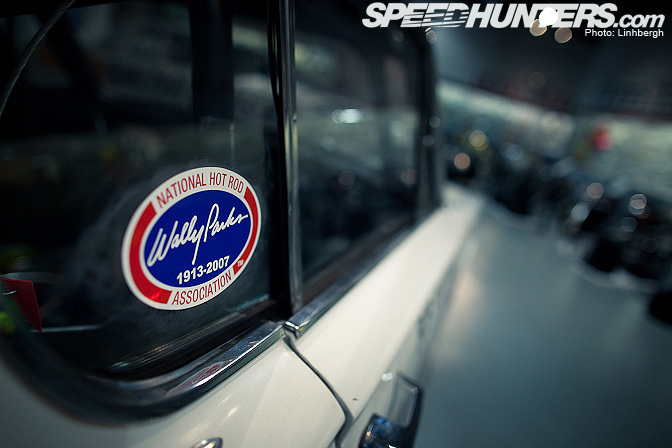 The design was incorporated into "Dyno Don" Nicholson's Eliminator Comet 1 and remains the basic Funny Car configuration to this day.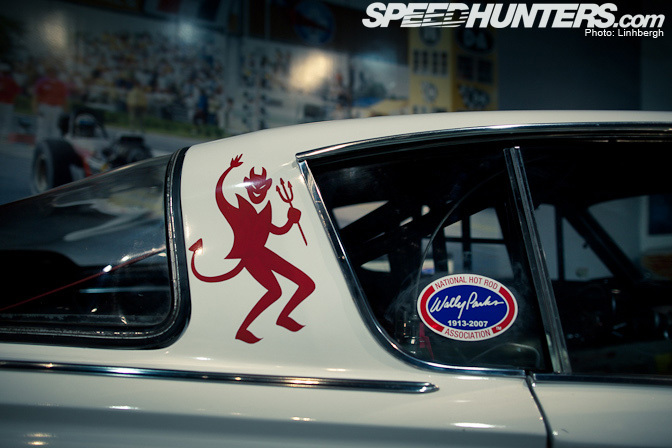 The Sullivan's quit racing the 'Cuda for the '67 Season, instead going with a fiberglass bodied Camaro roadster. Following a three-year restoration project by car owner Greg Sullivan, Pandemonium was upgraded to meet current safety specs.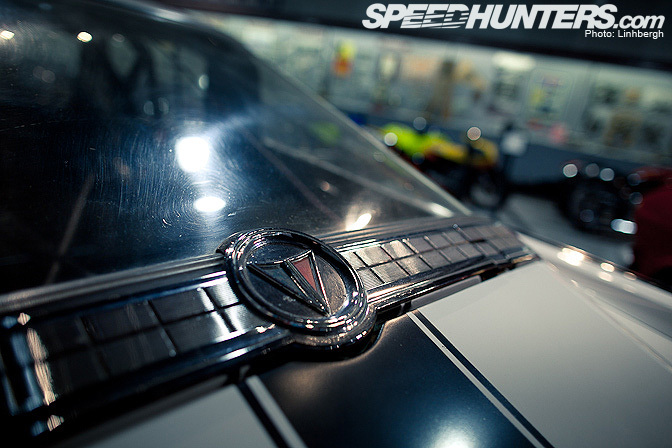 This rolling piece of history has once again been pleasing the crowds at nostalgia events with Funny Car pilot Cory Lee behind the wheel.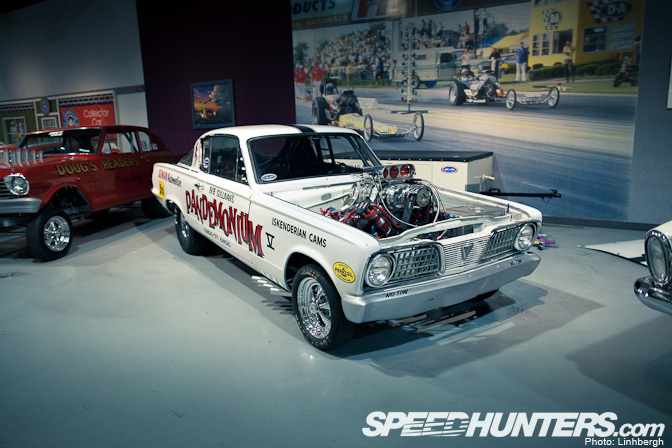 We have even confirmed that Cory was recently using the car to experiment with indoor drag racing. A brain child of the ever innovative Mickey Thompson, indoor drag racing would have seen dragsters tethered by huge bungee cords—photographic evidence exists to prove that this was tried in the sixties. That has to be seen to be believed. Nevertheless, Cory and Pandemonium can often been seen at the Hot Rod Reunions burning rubber like it was 1965 all over again.
For more information on Pandemonium go to: www.pandemoniumv.com
-Tony Thacker