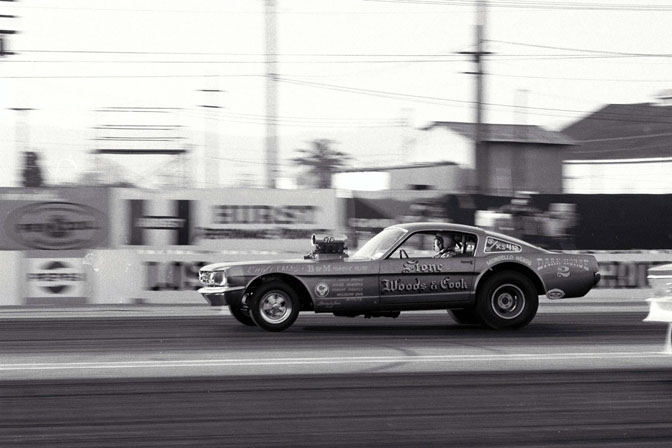 As we start to wind down drag month (seriously, is it going to be November already?), there's still plenty of awesome retro material that we wanted to share with you guys.
Ford operates a huge bank of historic racing images, and there are some cool shots of Blue Oval drag cars that we dug up and had to post.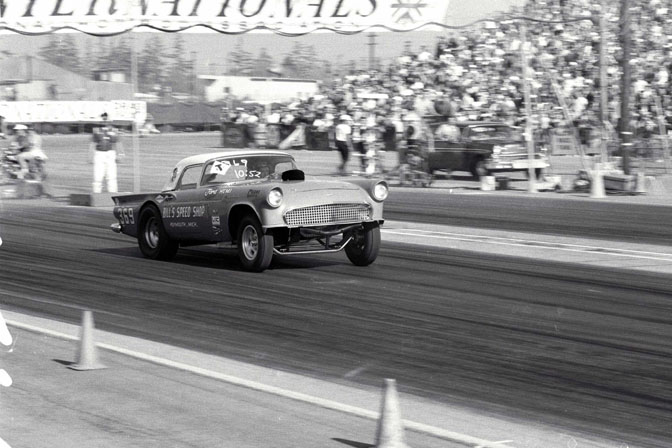 Here's a great shot of the Bill's Speed Shop T-Bird at the '67 Winternationals at Pomona. The first generation Thunderbird looks so tough with a straight axle and giant meats in the rear.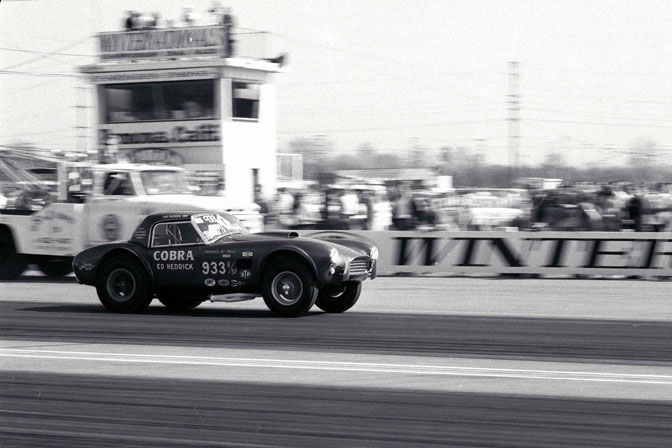 The Cobra's reputation might have been built on the road course, but there were a few drag Cobras out there as well – and they raced to much success.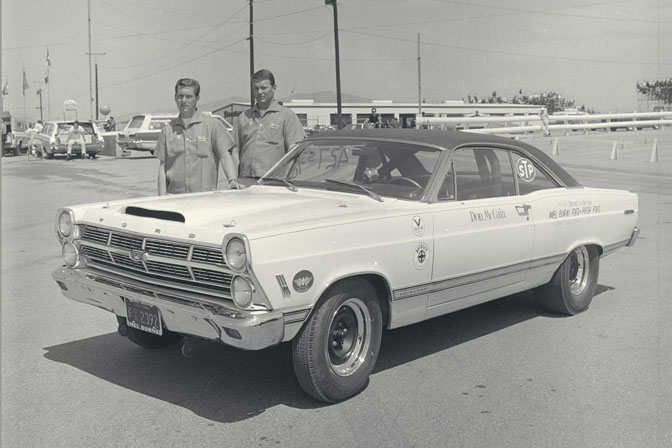 Check out Don McCain's Fairlane sporting California plates!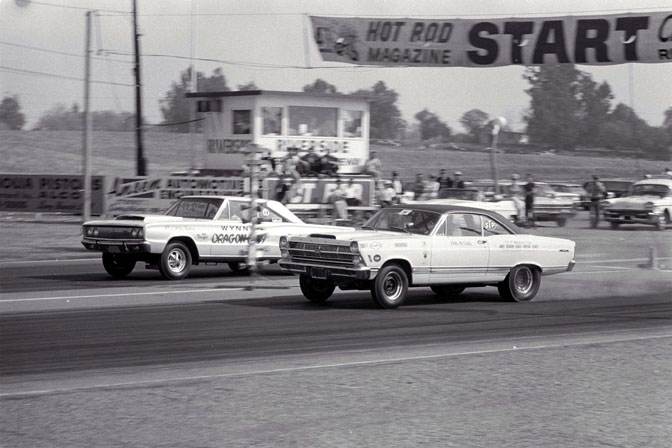 Mopar vs. Ford. Love this shot!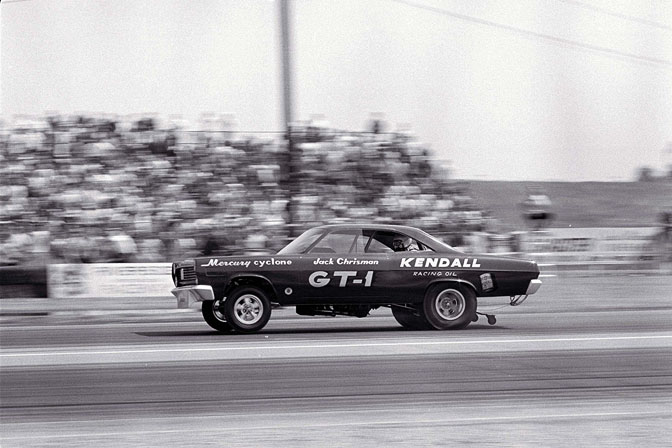 It's pretty cool watching the drag car evolve through these photos. Check out Jack Chrisman sitting in the back seat of his Mercury Cyclone at Riverside in 1967.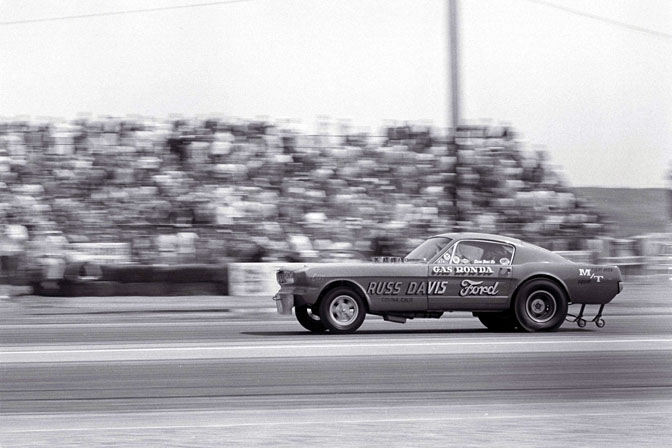 Altered wheelbase cars like the Gas Ronda Mustang led to what would eventually become "Funny Cars".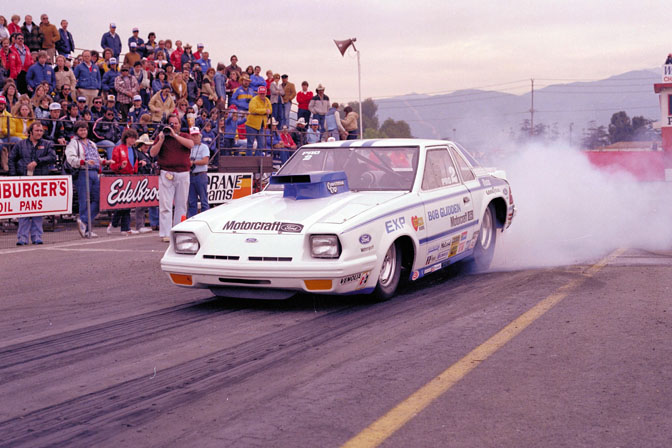 Does anyone remember the Ford EXP? Bob Glidden's EXP didn't bear much resemblance to the street going, front drive version.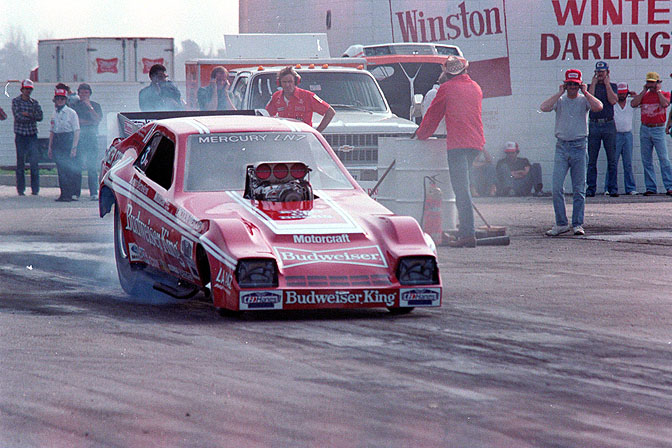 Kenny Bernstein at Pomona in his Mercury LN7 funny car, the Budweiser King.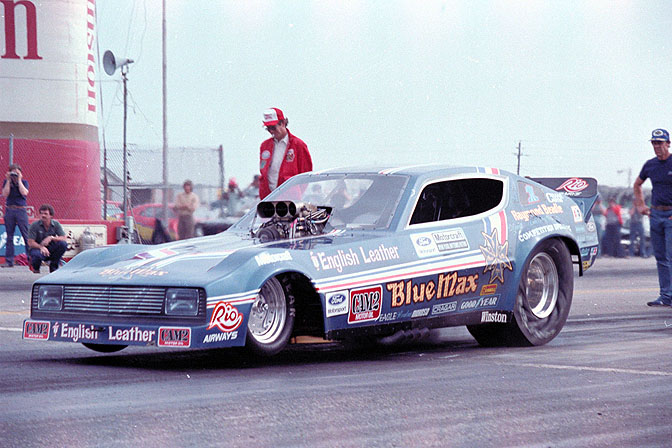 Why not finish with a shot of another famous Ford Funny Car, the "Blue Max" at Pomona in '82.
History – it's always cool. Speaking of Fords, it's time to head to the body shop to shoot more RTR X pics!
-Mike Garrett