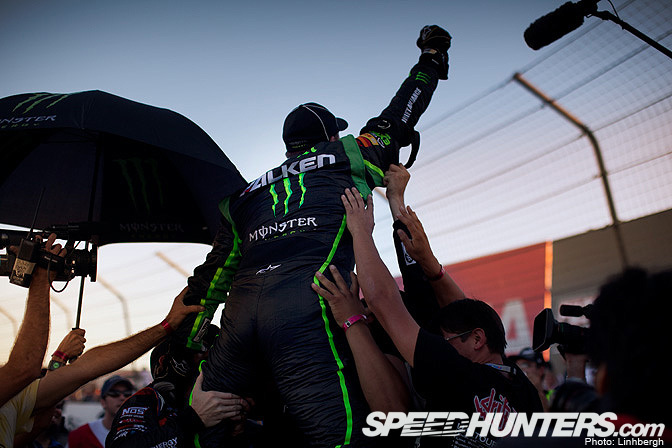 It was electrifying. Nothing else could describe the last round of the 2010 season better than that. Carnage was the name of the game as each driver threw all their cards on the table for the last hurrah! 
Vaughn Gittin Jr. drove with every single fiber in his body and took the 2010 Formula D championship then continued to smash his way up the ladder all the way up to the finals where he was finally stopped by the mighty Tanner Foust.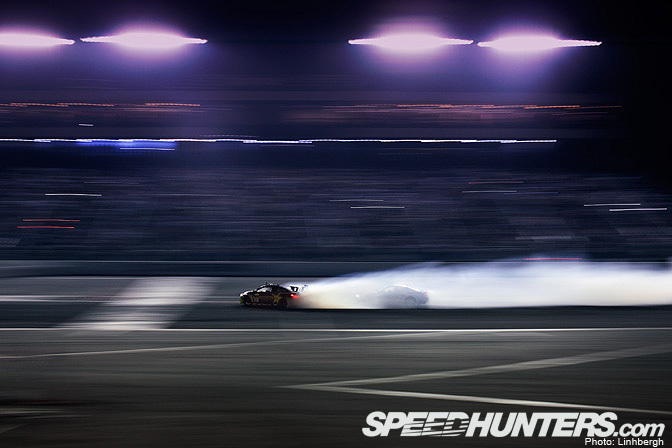 There was something about Tanner Foust at Irwindale. Either Rockstar/Scion Racing team did some sort of voodoo to make the car insanely fast, or Tanner's blood was somehow replaced with some form of intensely engineered race gas. That car flew under the lights.
After a one more time battle with Vaughn, the judges award Tanner the win.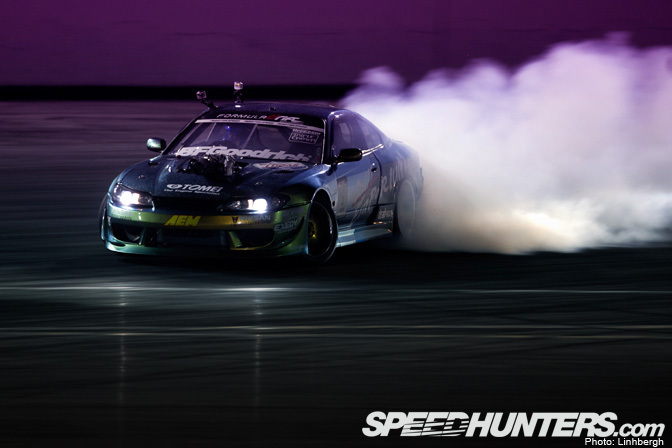 Michihiro Takatori drove his heart out and was able to secure the third step on the podium.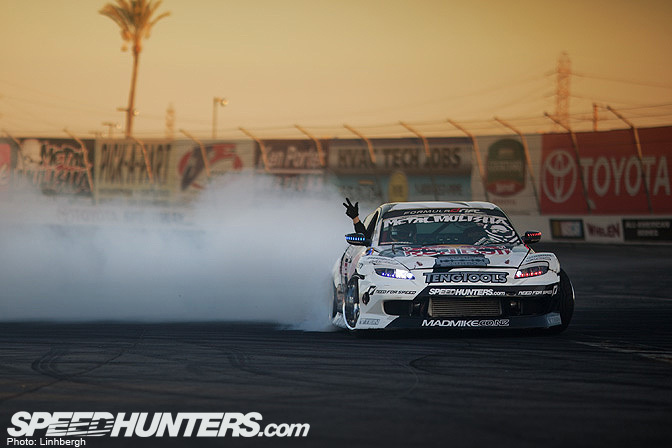 On the Team Need for Speed front, they ended the year with their best results this year. Mad Mike made it into the top 16 after defeating Yasu Kondo but was knocked out by Rhys Millen.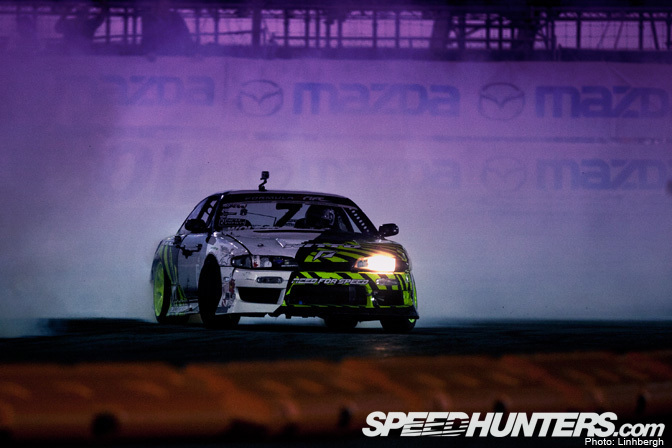 Irwindale once again proved to hold a special place for Matt Powers. He moved on to the top 16 after defeating Kyle Mohan, then proceeded to the top 8 where Vaughn Gittin Jr. threw down the gauntlet.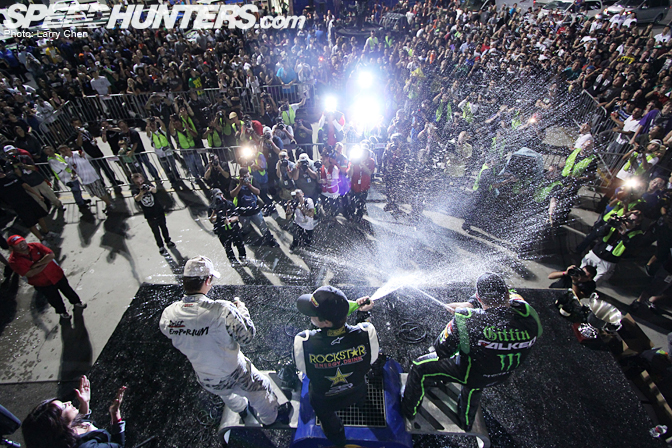 Those of you that attended Irwindale know first hand just how electrifying the gladiatorial spectacle was, as with those of you that were able to tune into the live stream. It was, without a doubt, the event of the year. And what a way to close off the season it was!
We at Speedhunters congratulate Vaughn Gittin Jr. and Falken Tire for winning the 2010 championship and Tanner Foust for taking the overall win at Irwindale!
Stay tuned for more from Irwindale! Mike Garrett will be breaking down the day's mind blowing proceedings very soon. 
-Linhbergh