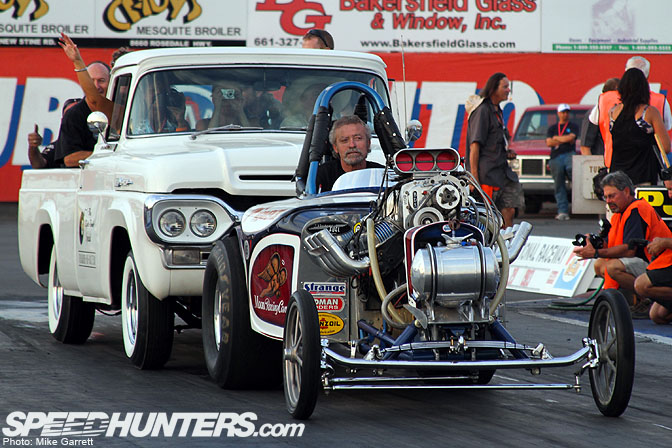 As I write this, there are some seriously dark rain clouds hovering over the Los Angeles area. Fortunately the weather gods must be a drag racing fans, because they held off the rain just long enough for the California Hot Rod Reunion to finish up.
Here's another look at the weekend's action in Bakersfield.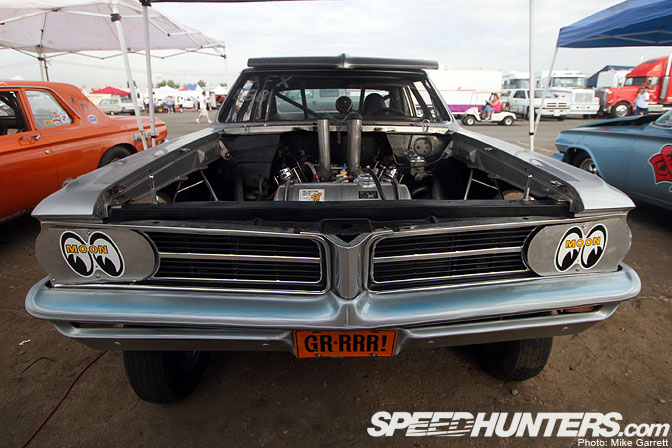 The '64 Pontiac GTO might be known as the vehicle that started the era of the muscle car, but as you can see it also makes one hell of an AF/X racer.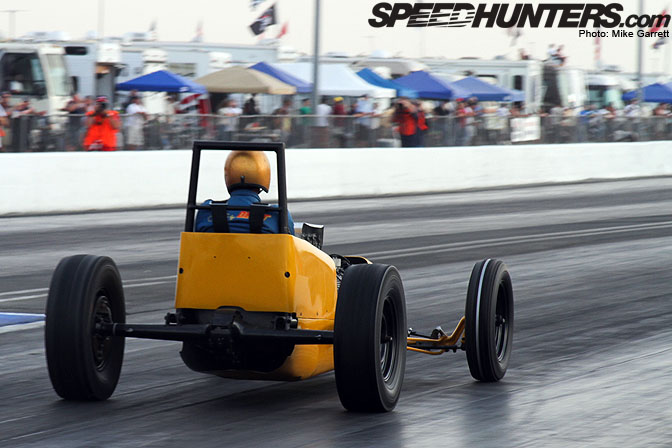 A great example of a purpose-built dragster from the earliest days of the sport. It also happened to be one of the quietest cars that ran down the track all weekend.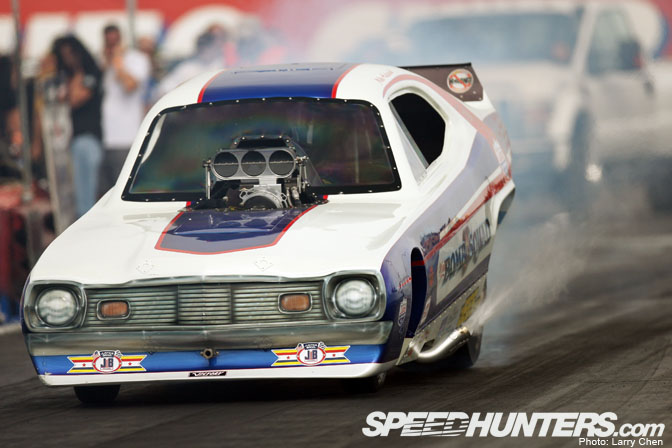 A Funny Car, thinly disguised as a Plymouth Duster blasts itself towards Larry Chen's camera lens…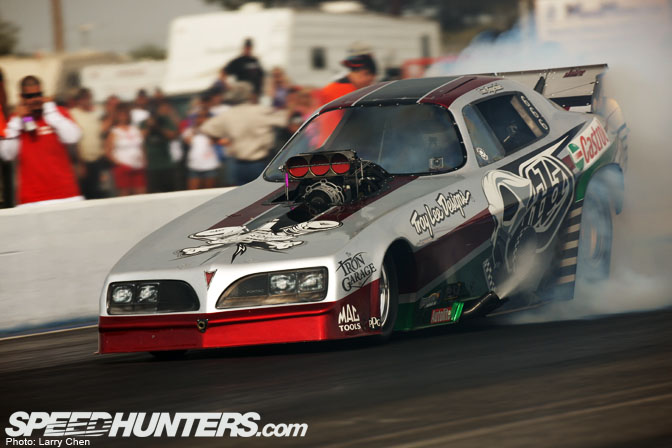 Or maybe you like your Funny Cars styled after the iconic Pontiac Trans Am of late '70s?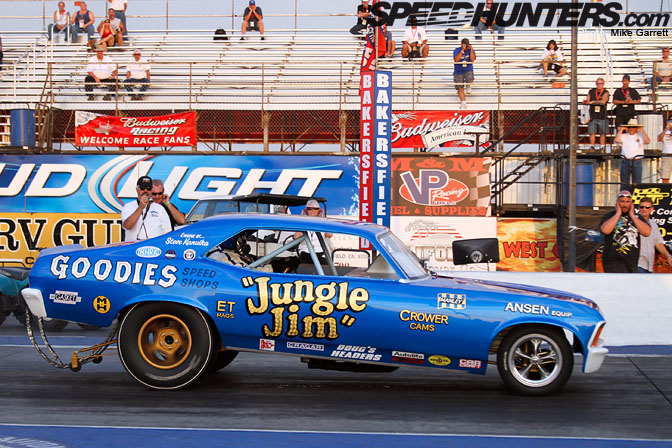 Of all the Funny Cars at the Hot Rod Reunion though, my favorite had to be the Chevy Nova made famous by the legendary "Jungle Jim" Liberman. Such a cool looking car…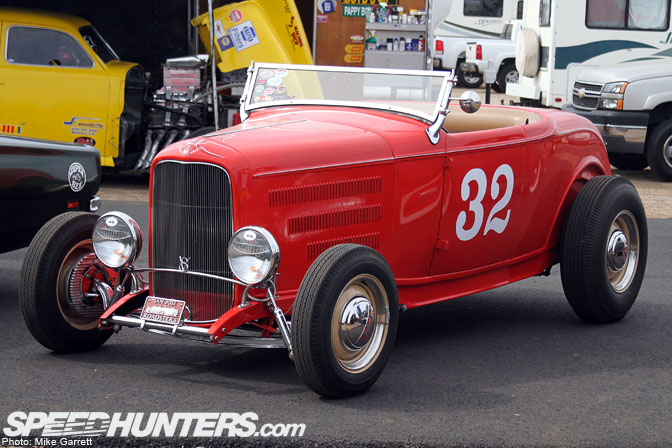 Recently, a '32 Ford Roadster has been climbing higher and higher on my dream car list. Going to the Hot Rod Reunion did not help this.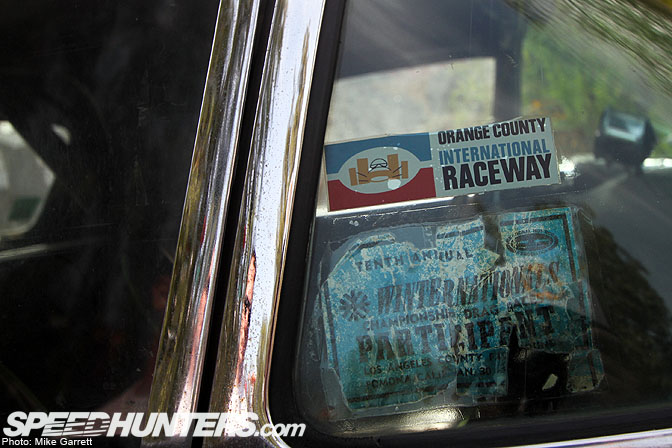 History.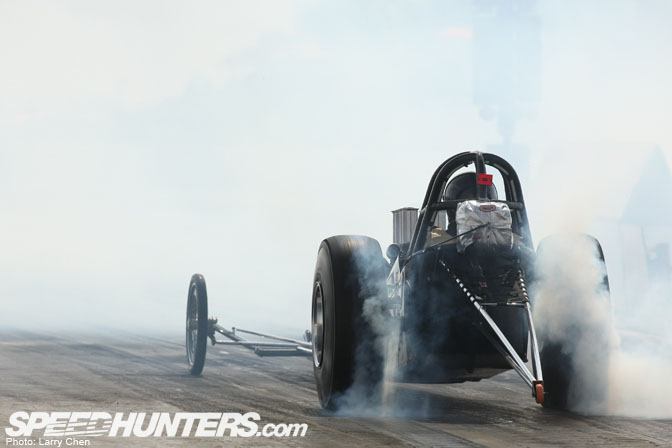 The burnout has got to be the coolest part of drag racing, captured here by Larry.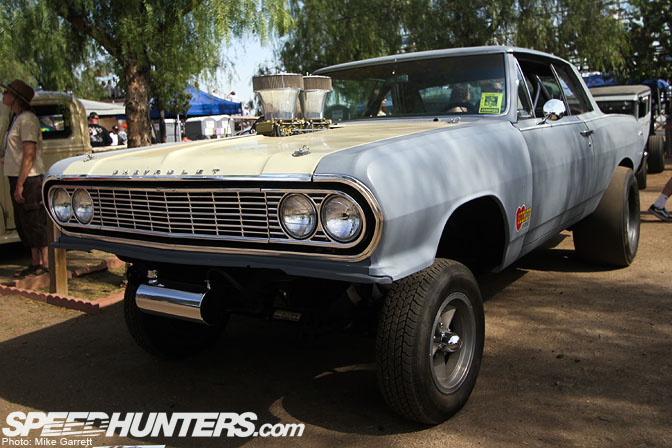 This straight axle high riding Chevelle entered in the car show looked pretty bonkers.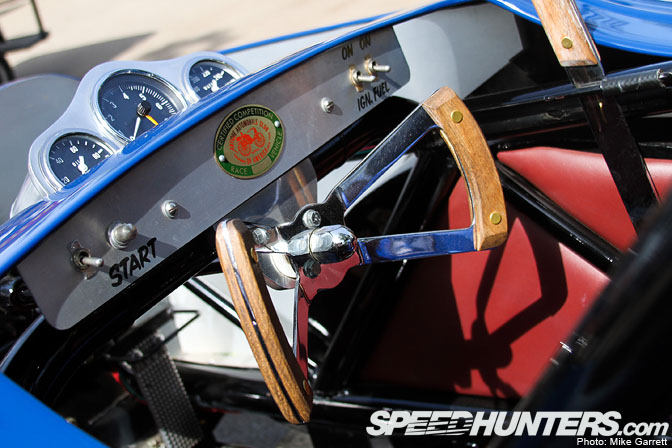 A gentleman's workplace.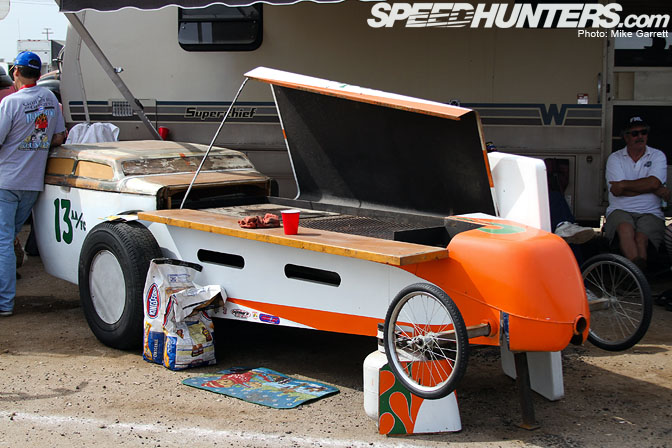 Some of you might have seen this on the Speedhunters Facebook page. Yes, that might be the world's most aerodynamic BBQ.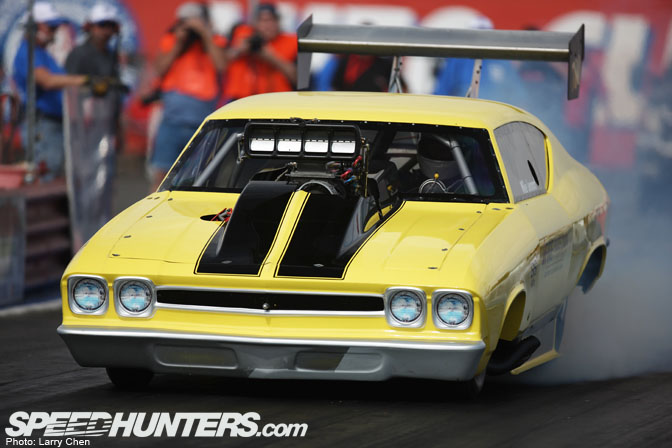 To me, something like this winged Chevelle isn't what comes to  mind when I hear the term "nostalgic drag racing". Still pretty crazy to watch though.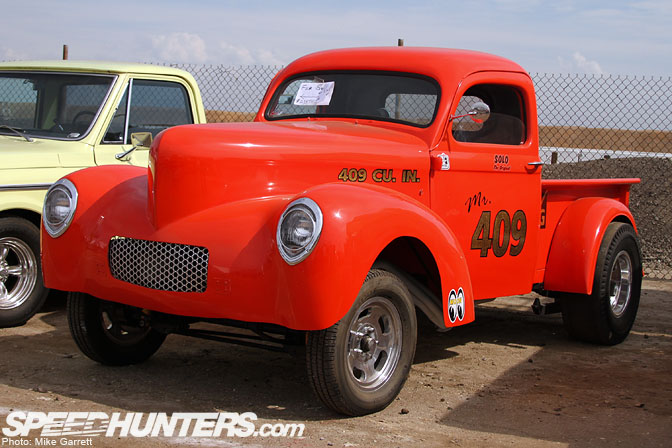 That's a little more like it!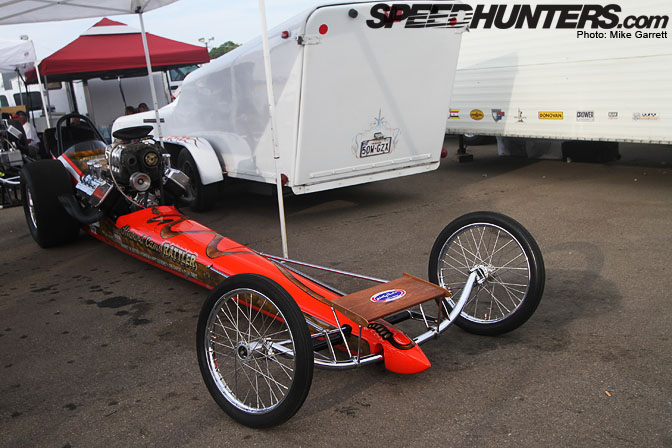 The Howard Cams "Rattler" front-engine rail dragster. Check out the cool trailer in the background as well.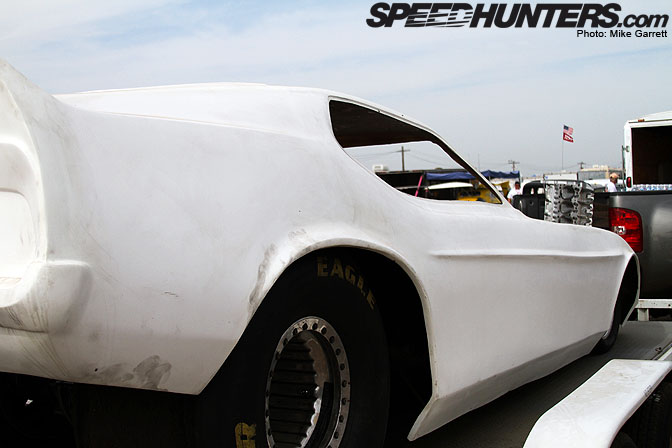 Yes, this Mustang Funny Car was for sale in the swap meet area. Talk about a project.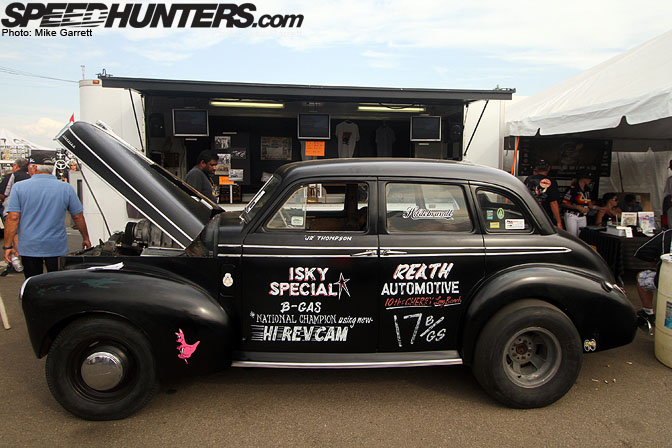 A bit of gasser history with this perfect replica of Jr. Thompson's '41 Studebaker from the "good old days". You have to love this era of modified road cars in pro drag racing.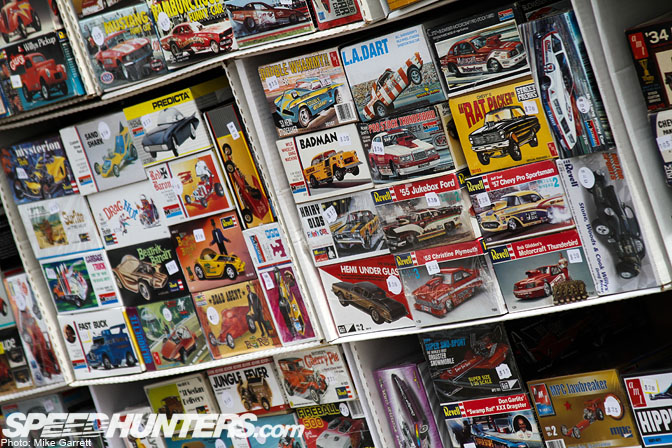 Drag race and hot rod history, in scale plastic form.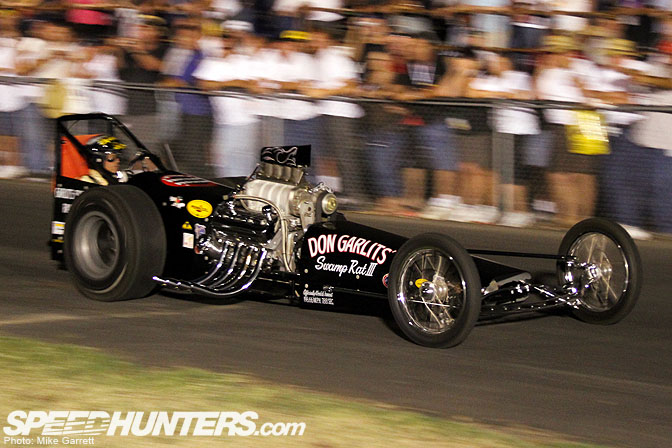 A recreation Big Daddy Don Garlits' Swamp Rat III rolls in front of the grandstands during the Cacklefest.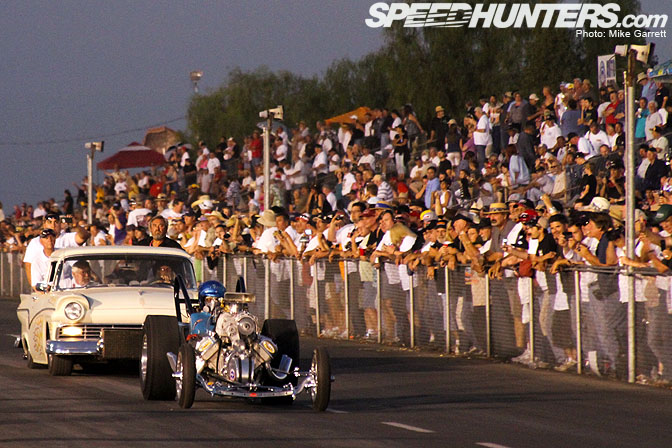 What a scene.
More from the Hot Rod Reunion to come!
-Mike Garrett