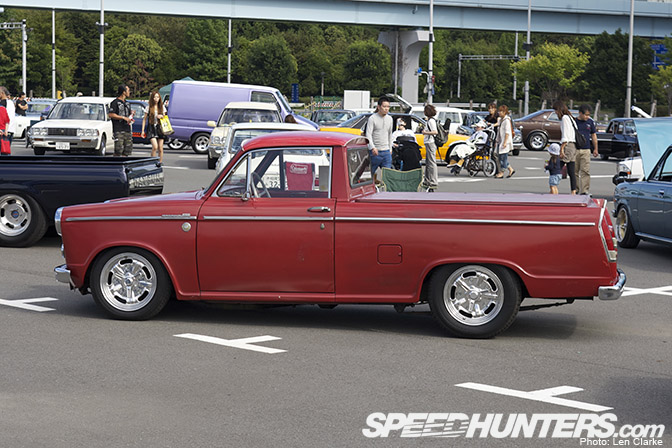 My first post on the 13th annual Mooneyes All-Odds Nationals simply didn't have enough space for all the wildly interesting cars that showed up to the event. So let's start Part 2 with this early '60s Datsun 320 pickup, looking absolutely sweet on these chromed rims.
Speaking of rims, how's this for a selection from the past, as well as a few updated classic designs. Vendors always play a vital role in these shows, and the wide variety of wheels on offer garnered a lot of attention from the public.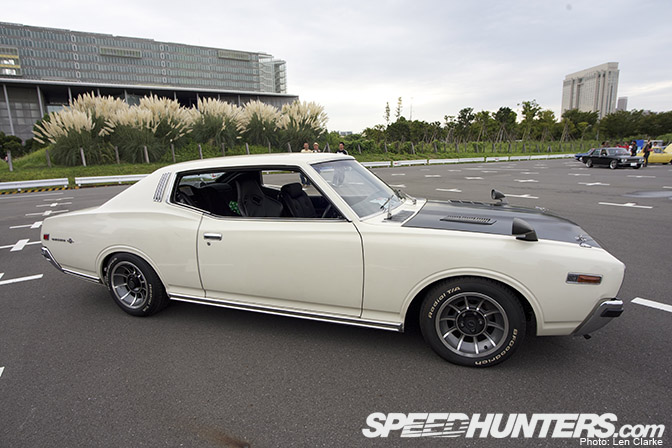 This mid-Seventies Cedric SGL looks thoroughly convincing if you ask me. One of the more stylish designs from that decade.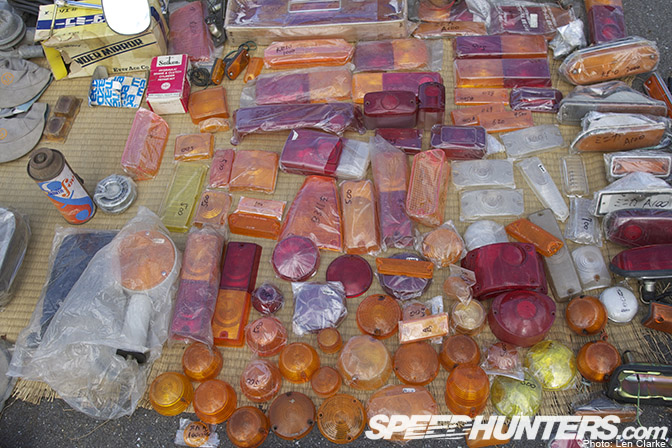 A huge array of lenses from classic JDM machinery. You can see a lot of these are 500 yen a pop – that's about five bucks apiece!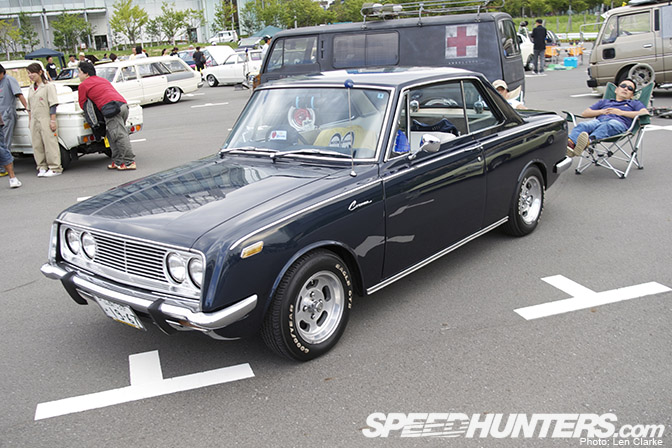 The parking lot was filled with machines from the past like this pristine 1967 Toyota Corona RT40. Don't think I've ever seen such a clean one, even back when I was a kid!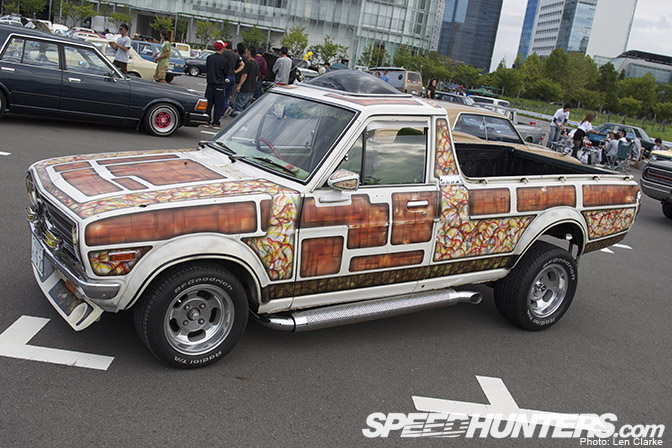 Bring back the Seventies! Moon roof included. This reminded me of when I moved to Canada in 1976. Back in Ireland, you'd never have seen anything like this.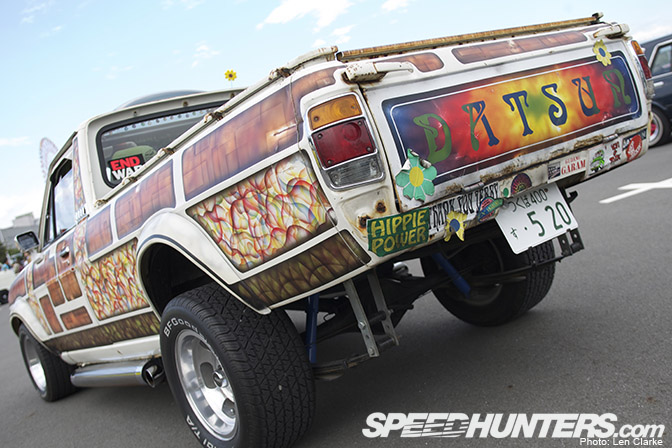 This is actually the successor to the truck in the opening shot (a couple of iterations later).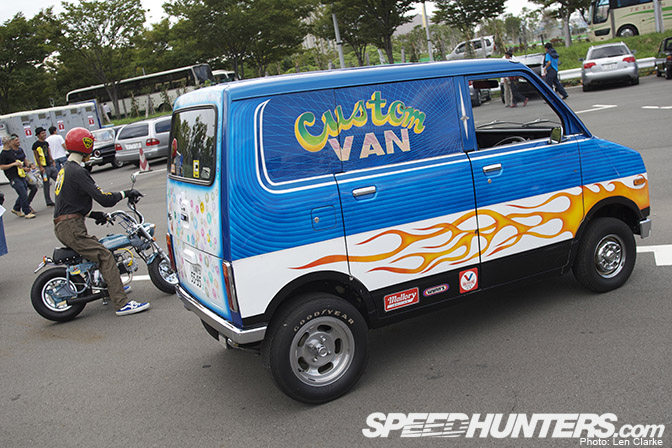 This is another of those Honda Life vans – boxy indeed and beautifully period. I can only imagine the looks this little terror would have received back in the day.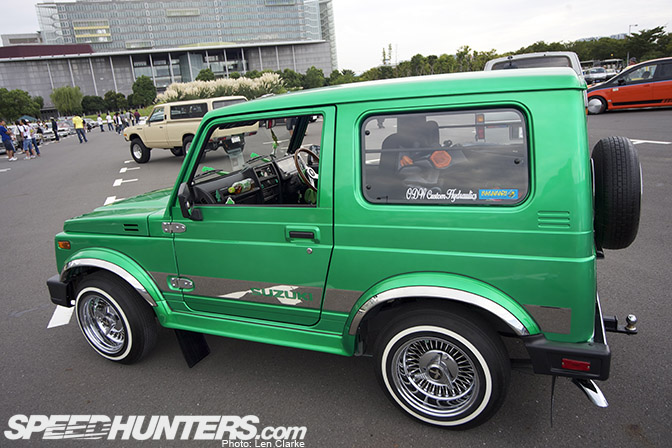 When I saw this I suddenly realized it's another machine that, although not very old, is rarely seen nowadays (at least in Japan).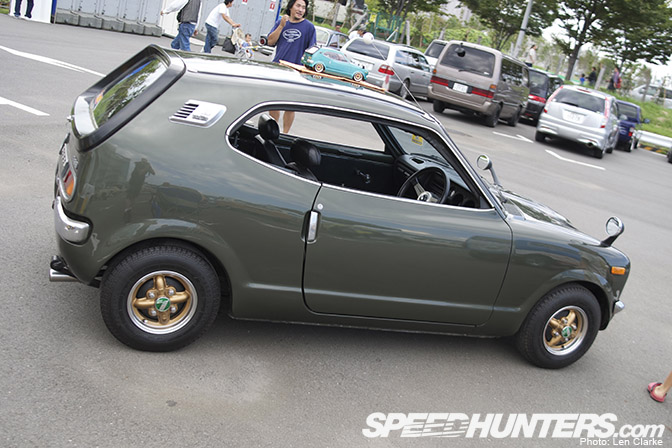 This little beauty, the Honda GSS, was the inspiration for the highly successful Civic that followed it.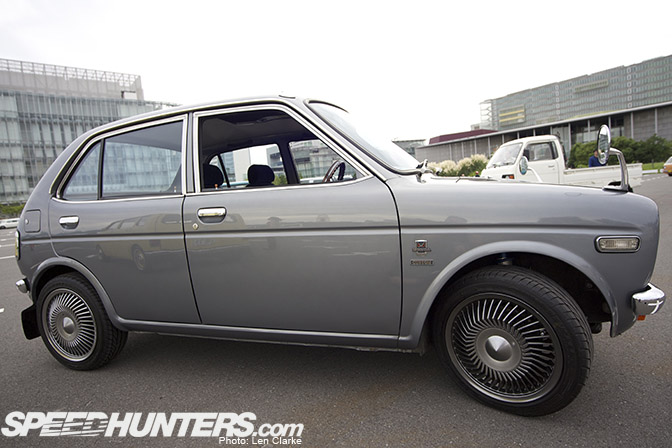 Here's another of Honda's successful early designs – the car version (first generation) of the Life. This model is from 1971.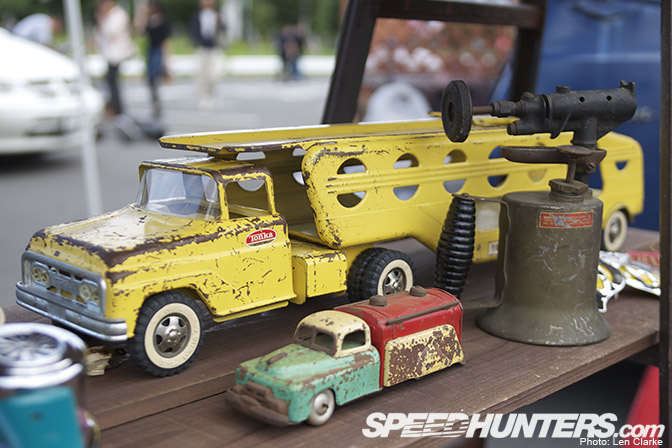 All sorts of trinkets were for sale, from car parts and components to tin toys and Tonkas.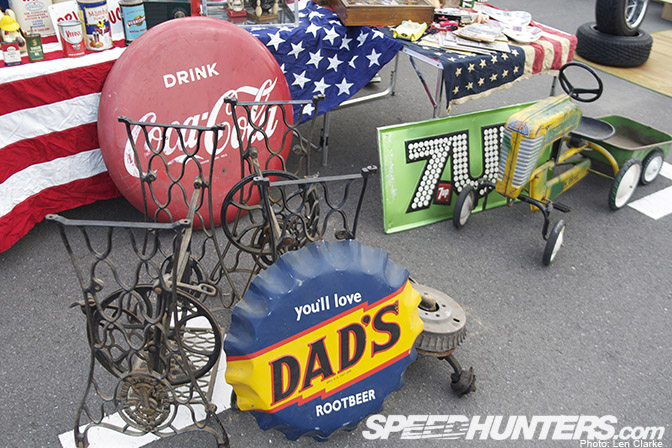 And of course there was plenty of vintage memorabilia around as well!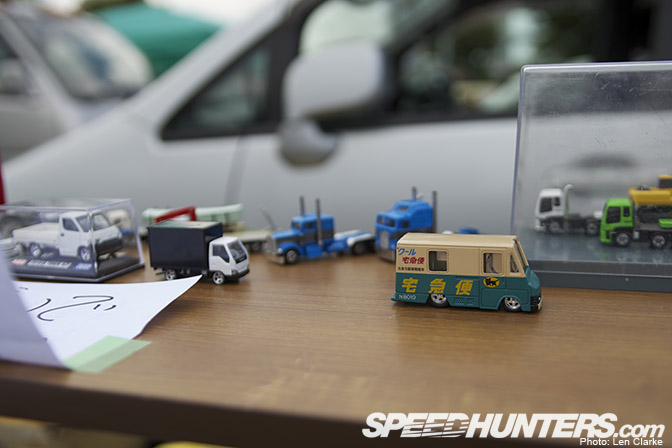 There was even a vendor with custom-made slammed minicars. This one is of a Takkyu-bin delivery van. Only in Japan.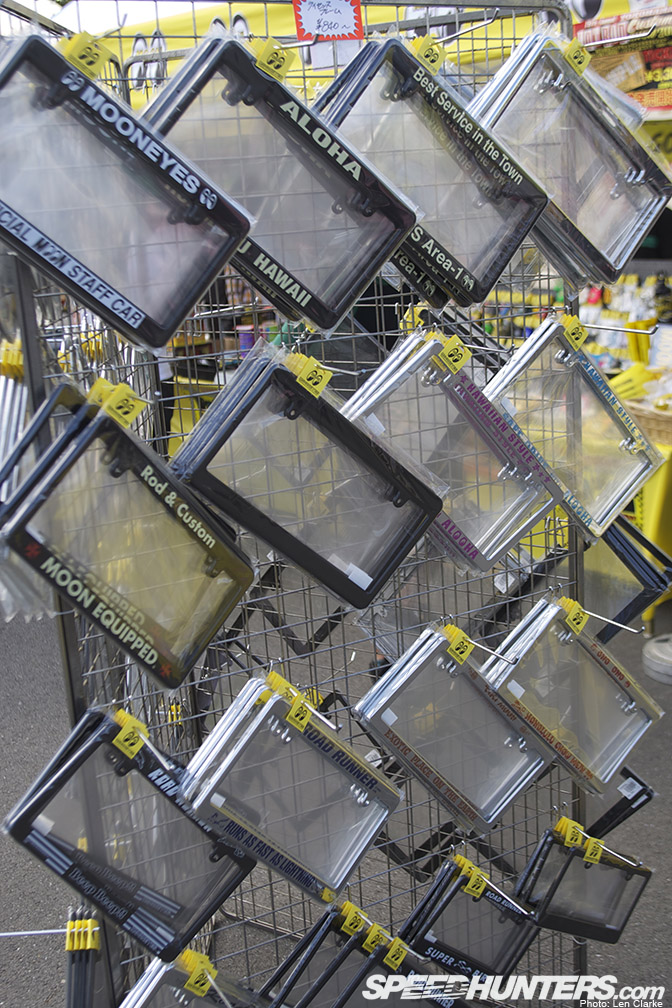 Naturally there was a well-organised display of Official Mooneyes goods which are always extremely popular.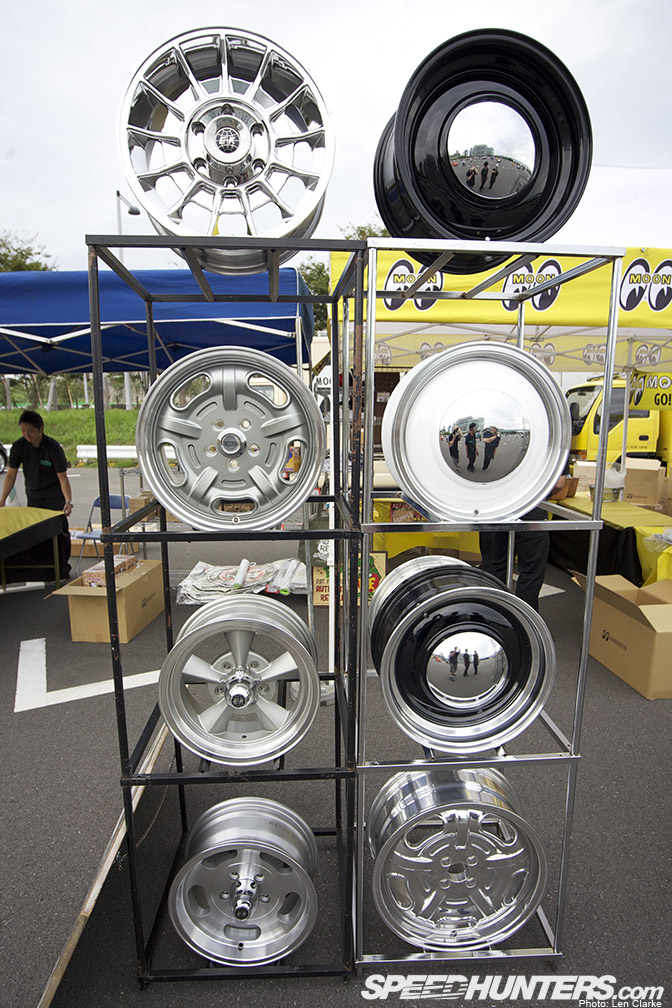 These wheels were particularly impressive: modern technology married to classic old designs. A win/win situation for buyers.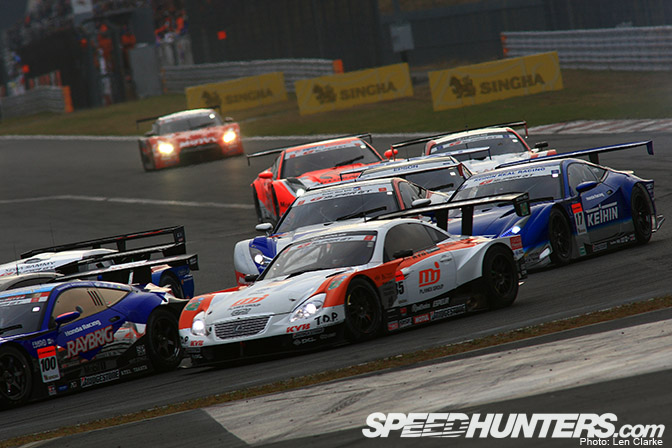 This is a cool Toyota Century. It is the only passenger car Toyota offered with a V12. The silver car behind is a Nissan President from the '70s. Both of these cars had unchanged designs for eons.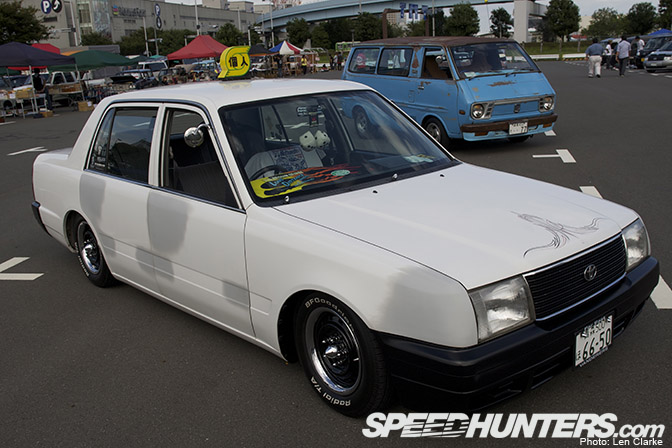 Here's what I consider to be a great take on the ubiquitous Toyota Crown taxi, a vehicle rarely seen as anything other than a rent-a-ride.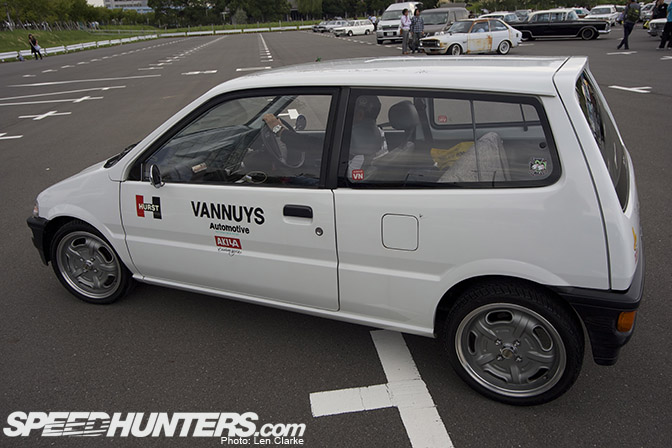 This is one of the more iconic '80s Honda designs, the Today, which was available only in Japan.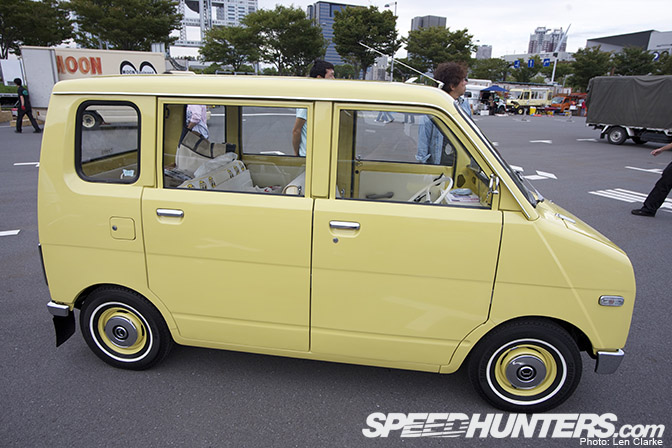 Yet another Honda Life van. They looked like this from '71 to '74. The soft yellow works perfectly with the car's unassertive stance.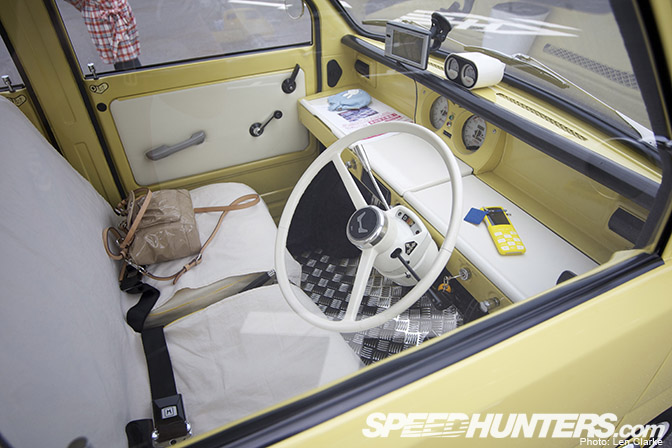 The airy and bright interior featured a cool shelf on the dashboard. You see some amazing design ideas in these classic JDM machines.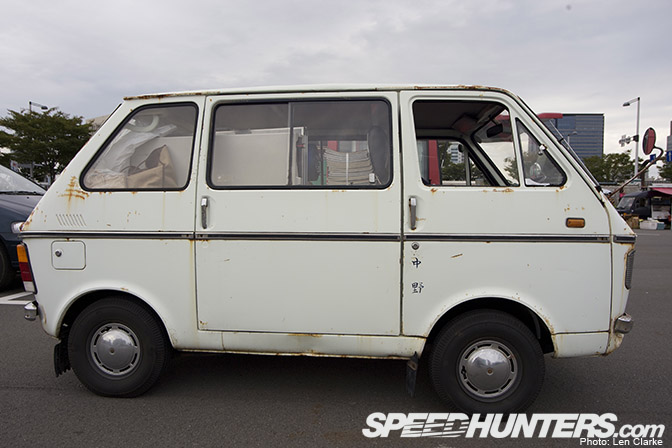 Which way are we going? It's a Mazda of confusion. Vehicles like this were quite common in the early Seventies. My, how things have changed.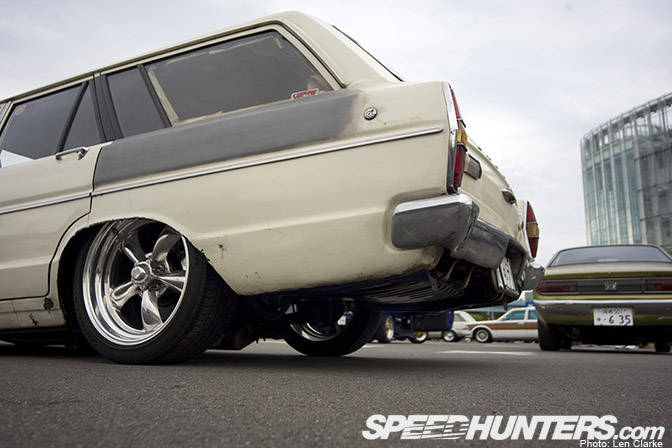 An uncompromising stance from a classic Gloria, looking better than ever on those deep rims.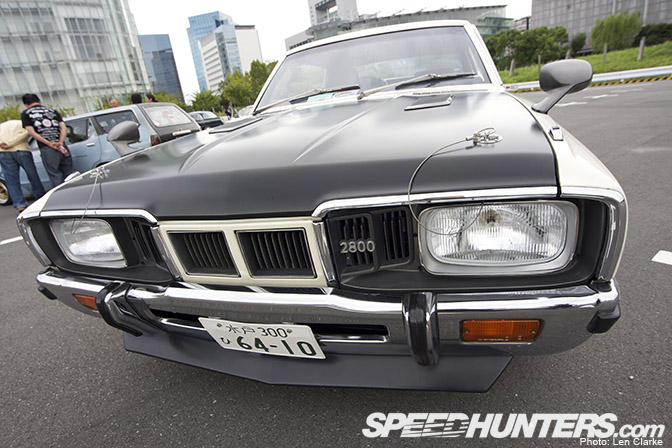 '70s executive style. Here's another shot of the Nissan Cedric SGL from the opening group of images. The hood clips add to the aggressiveness of the car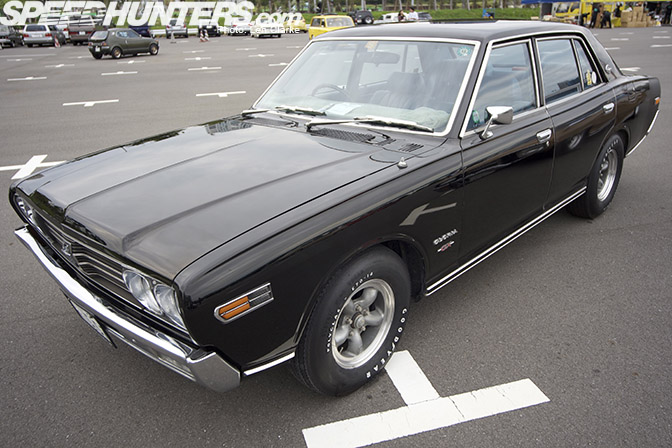 From the same era is this Nissan Gloria GX. These cars remind me of the 'hard-boiled' Japanese TV cop show from that decade, G-Men 75.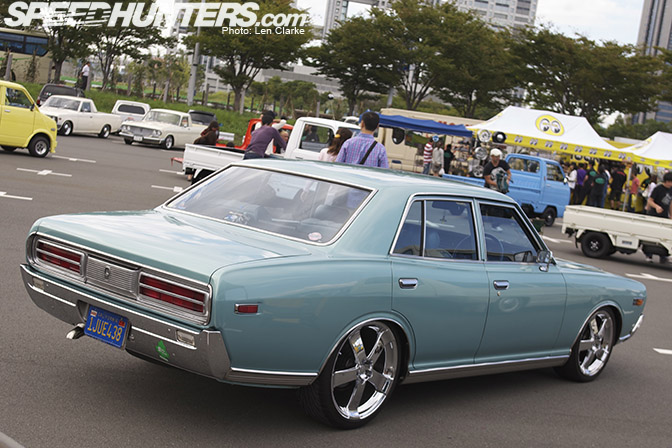 Here's another beauty from the same period, looking well modernized with those gigantic rims – must be 18" at the front and easily 20" at the rear.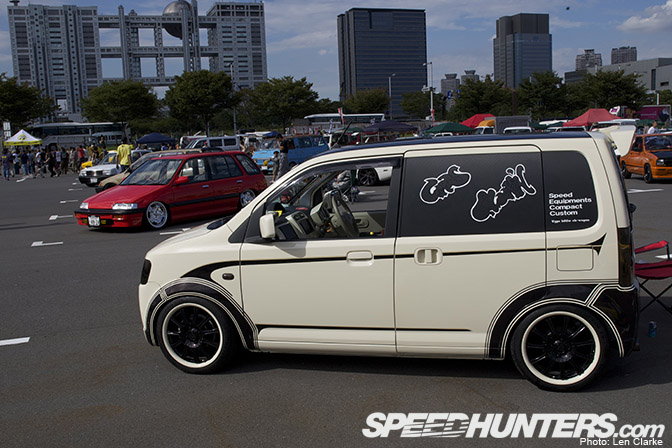 And finally, no new car is safe – thankfully!
Well, that's it for Part 2 of the Mooneyes All-Odds Nationals. There were so many unique and interesting cars at the show everywhere I looked. It was fantastic and I highly recommend anyone that can get to a Mooneyes show, does so. Muscle Mania is coming up in a month at the same venue. I've actually saved the best for some upcoming spotlights, so expect to see 510s, Crowns, Cedrics and that perfect PB210 Sunny in the next few days!
 – Len Clarke 
www.mooneyes.co.jp