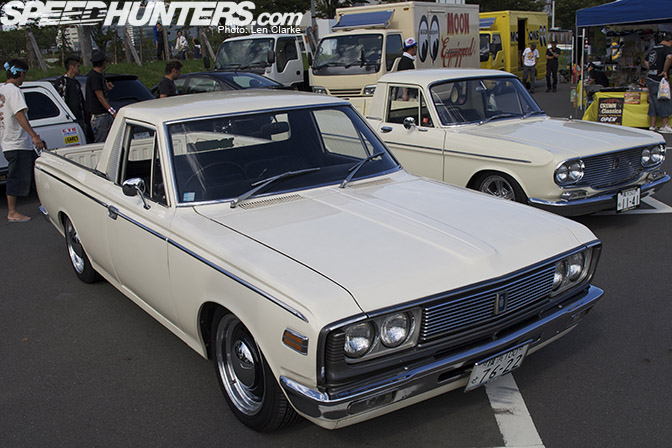 The 13th annual Mooneyes All-Odds Nationals in Odaiba played host to an impressive range of cars you simply never see on Japanese roads anymore. It's long been known as the place to see Japanese mechanical beauty from the past and this year, like all the others, didn't disappoint.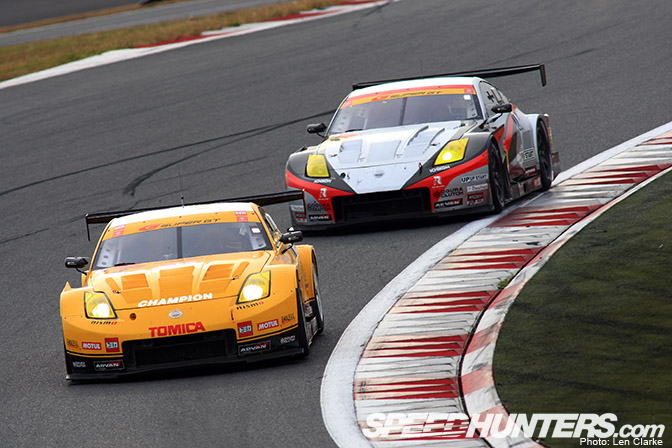 This lowrider Mitsubishi Debonair from the mid-sixties shows an aspect of car culture somewhat unexpected in Japan, though one that's been popular for decades.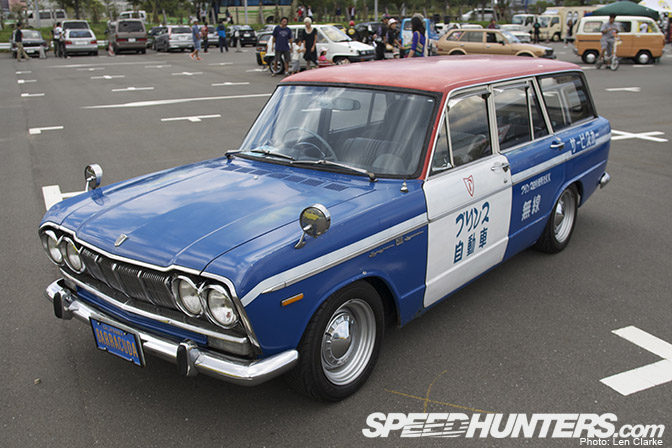 I got a real kick out of this Prince Service Car, a Skyline 1500 Deluxe which was obviously part of a dealer support scheme.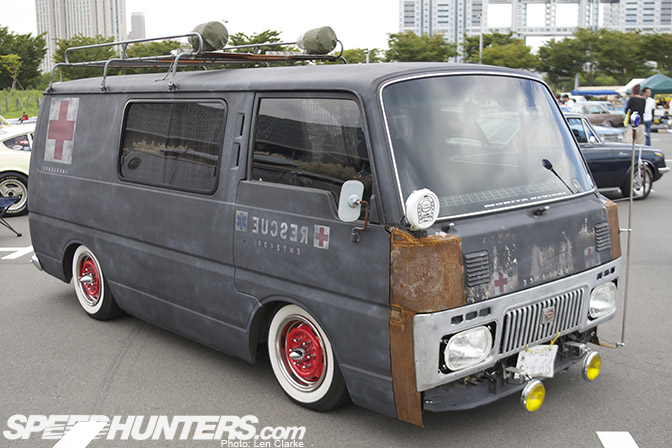 This mad contraption shows the appetite the Japanese have for mixing themes – and it works in a wild kind of way…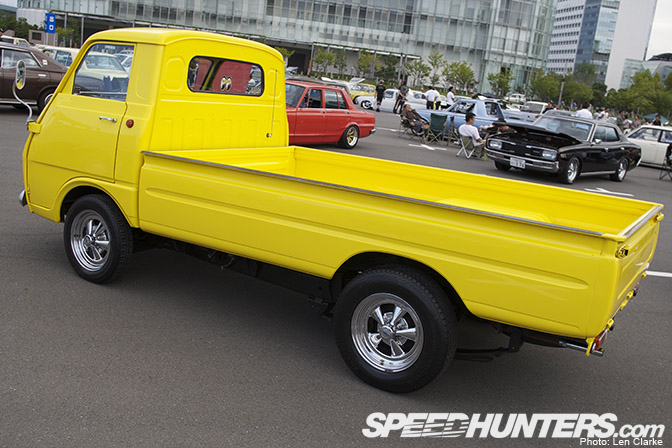 Here's another vehicle I had little knowledge of, but one that made me chuckle when I was told the model name, Homer. It's a Prince (around the time this car was released, Prince merged with the larger Nissan) and this one-ton pickup is really the perfect color considering its name! Its two-ton cousin, the Clipper, is below.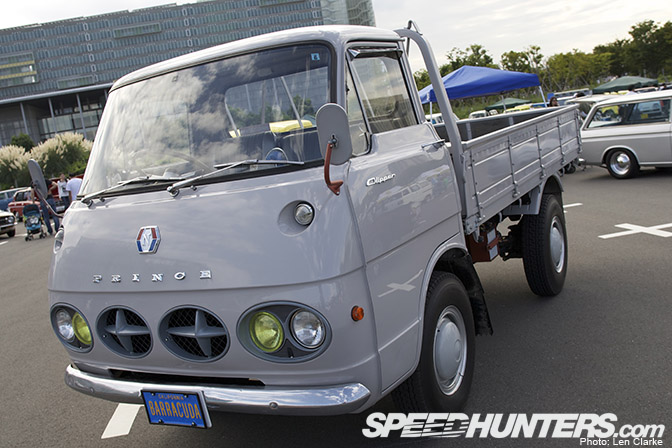 The Clipper, which originally came out in 1958, continued in production until 1976, and defined the larger end of Prince's commercial pickup offering.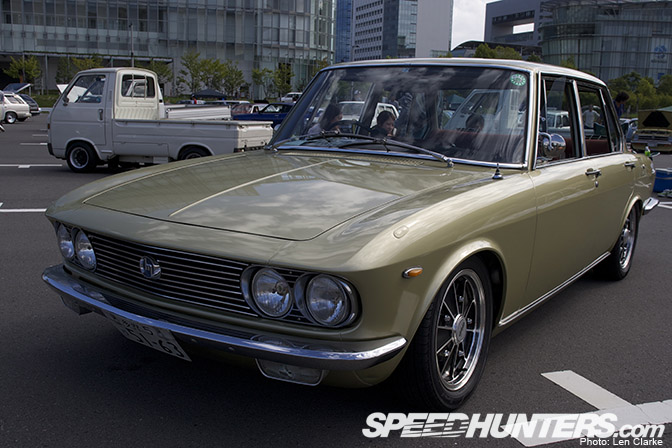 Here's a very assertive-looking Mazda Luce from the early '70s. At the time, this was Mazda's executive model.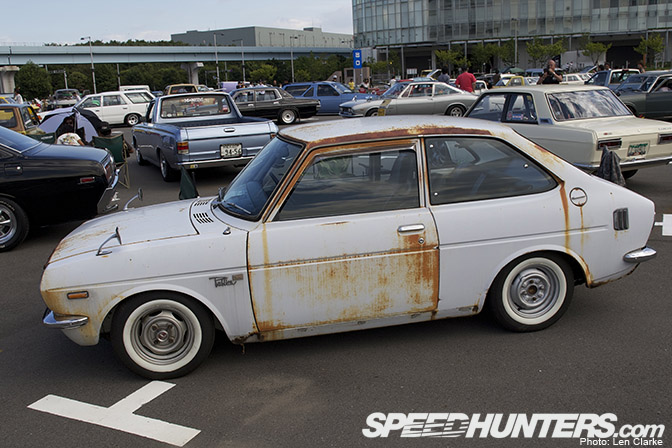 Here's a Toyota Publica – the obvious predecessor (in terms of design) to the Corolla. Looking good in this distressed style, with hints of rat rod to create an interesting contrast.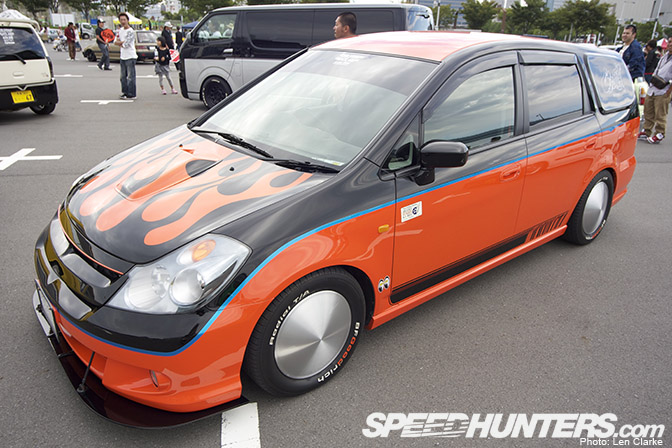 New cars were on hand as well, and this late model Honda with the full Mooneyes treatment was unmistakable.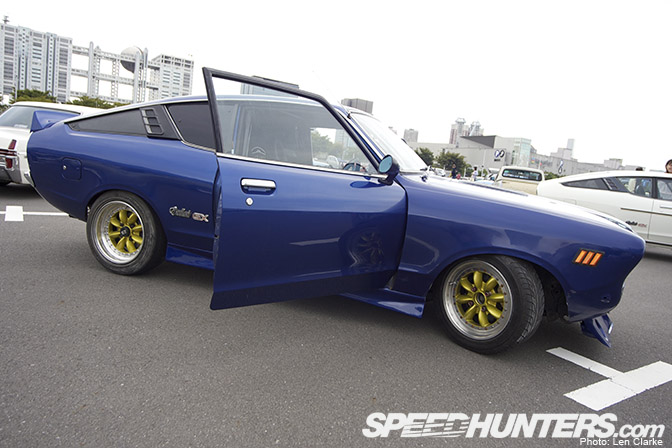 Back to the golden era and this is a fantastic-looking 1973/4 Datsun PB210 Excellent Coupe. Great name for a car, don't you think! Its name reminds me of the modern era Mitsubishi FUSO truck, the Super Great.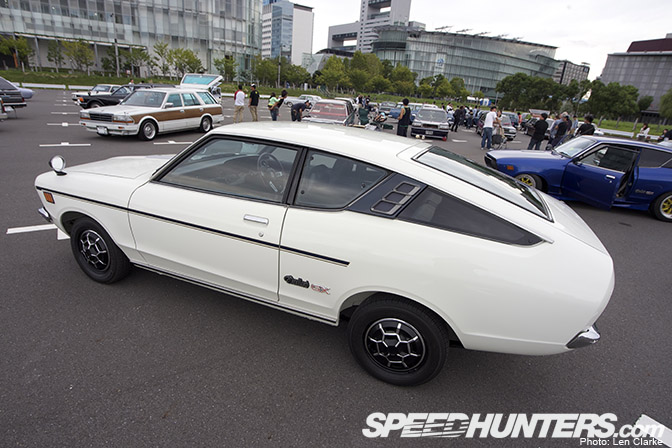 Here's another PB210 Sunny Excellent Coupe, an immaculate 1400 GX. This car absolutely blew me away. I have never seen such a perfectly clean restoration of a classic. It was like it had come straight from the showroom floor. Watch out for a post on this unbelievably clean car in the near future.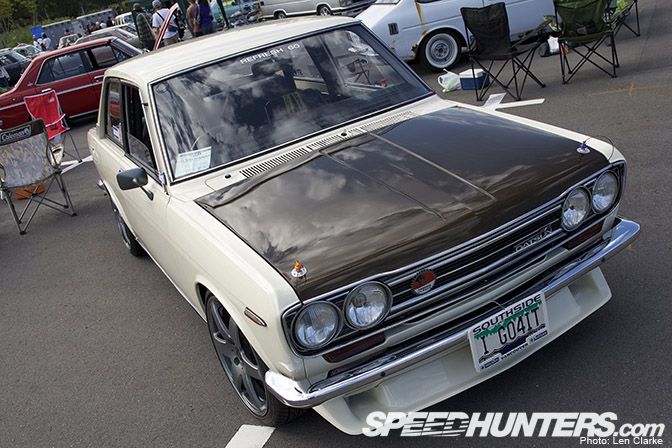 Check out this Datsun 510 with B.C. (British Columbia) plates – and a license plate shroud from Southside Nissan in Vancouver. Cool!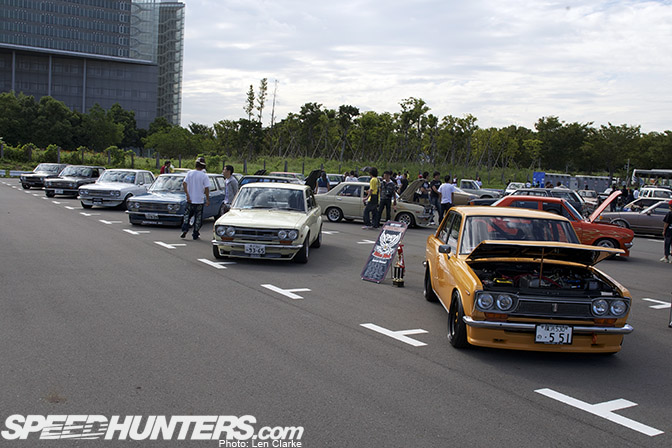 Here are just a few of the 510s that were on hand. This is one of my all-time favorite Japanese cars. I'll be doing a special post on those beauties in the next couple of days, so stay tuned if you're a Bluebird fan.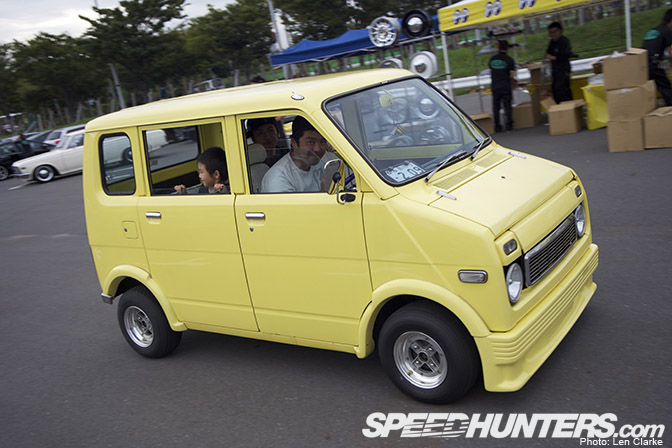 This little van is a Honda Life.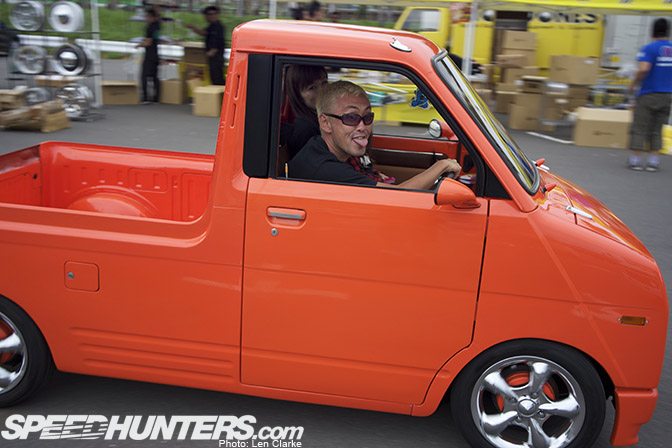 Here's another one that was at the show. The people that participate in the Mooneyes All-Odds Nationals are cool!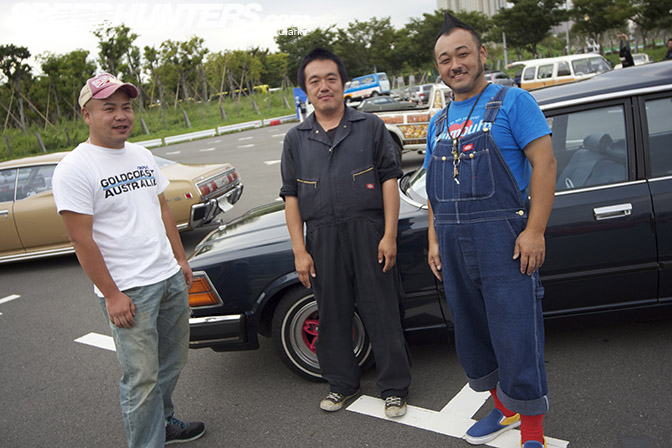 So while the event is all about the cars, the atmosphere is definitely about the people participating and attending.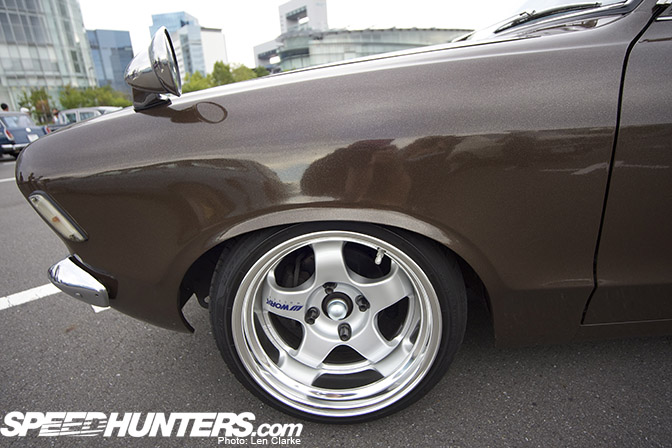 This pristine Sunny wagon looked great in brown metal flake…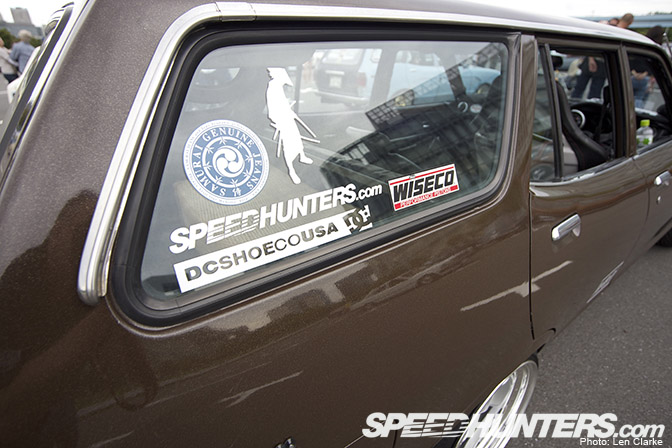 …and he's a fellow Speedhunter!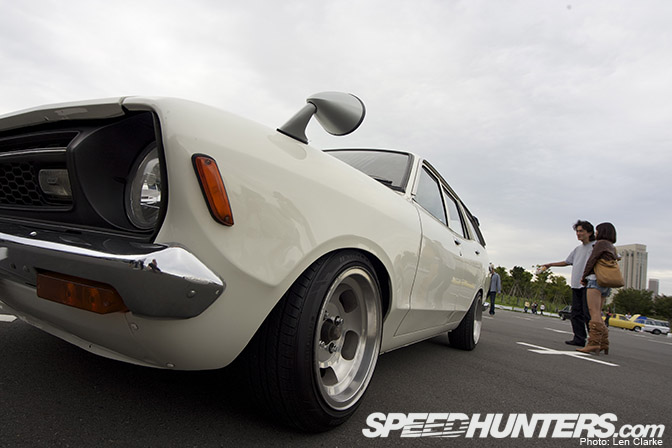 Here's a slightly different take on the same car which was just as convincing.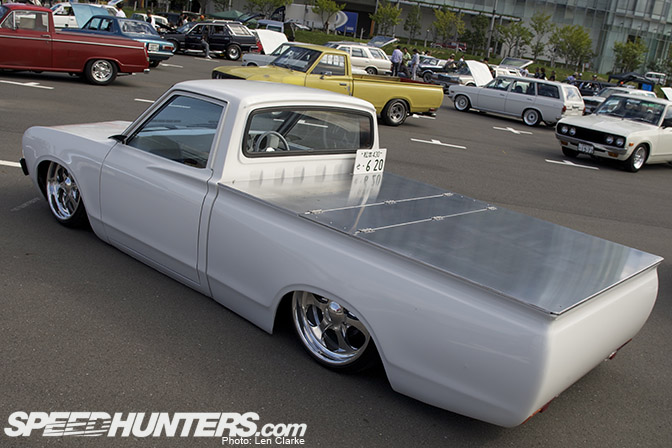 How low can you go? The air-ride suspension kit on this 620 must be at the rock bottom setting.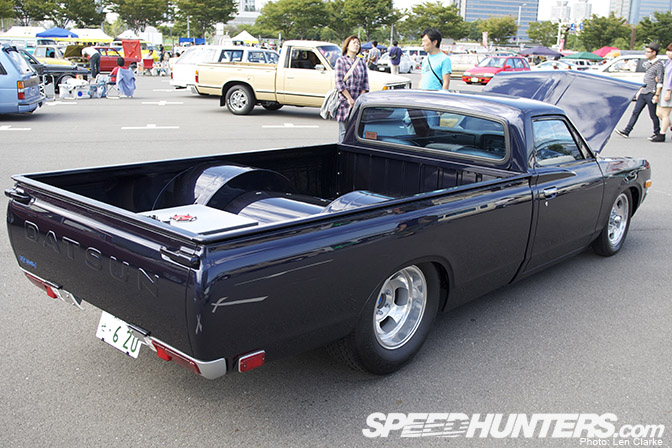 There were quite a few pickups at the event, this being the finest of the bunch in my opinion.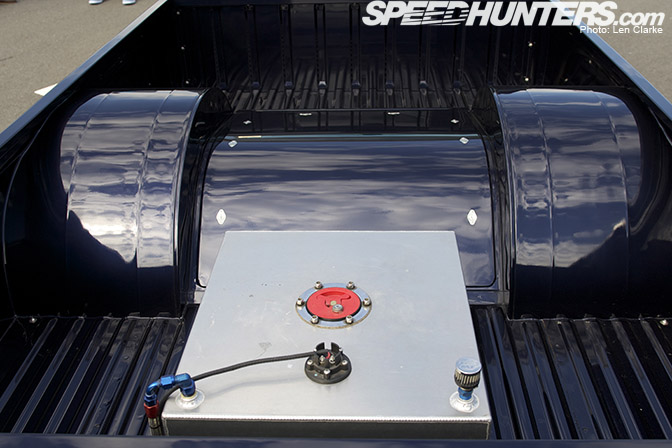 It's built by Deuce Factory in Yokohama, a company I plan to visit later in the month for a feature.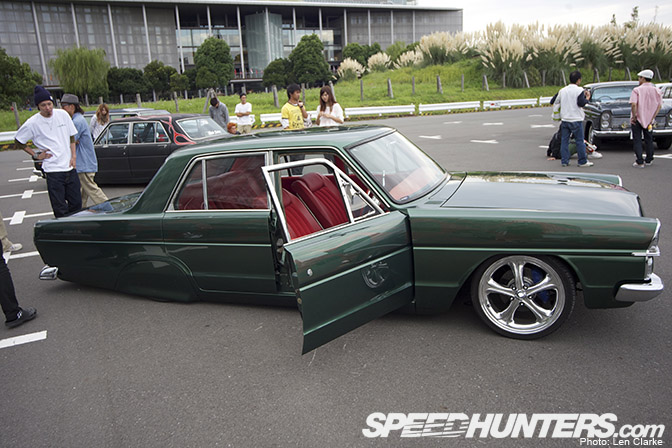 Old school Glorias were also well represented. This is one of the third-generation A30s, commonly used as lowriders in Japan. It's an instantly recognizable design and in terms of status, it's kind of like a Japanese Impala.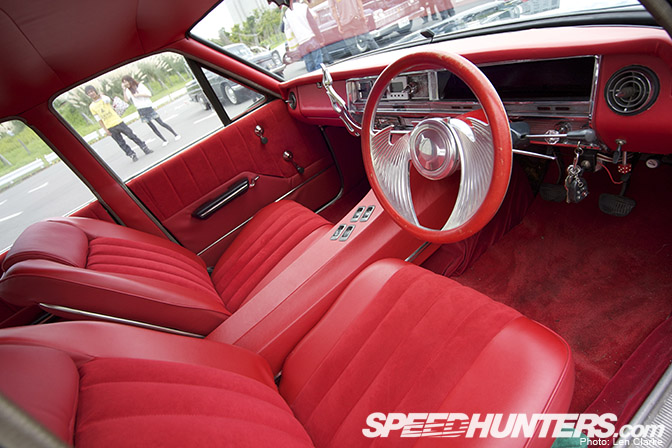 Check out the interior and that fantastic steering wheel. On the centre console you can see the air suspension switches.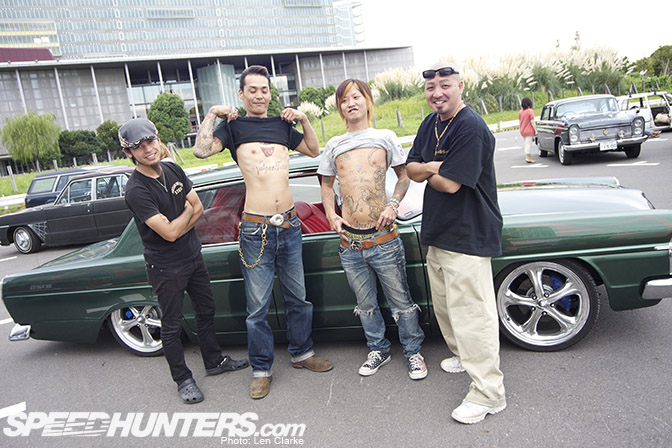 When I asked for a group shot this is what I got – hilarious! These guys had a great sense of humor.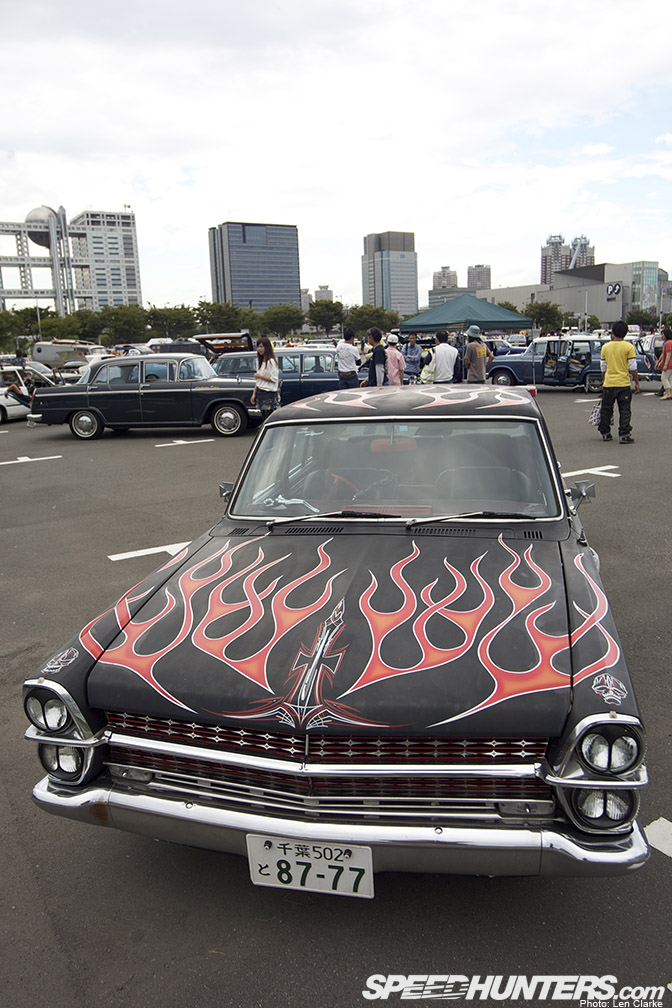 Another A30 Gloria, this example featured some neat metal work and retro graphics.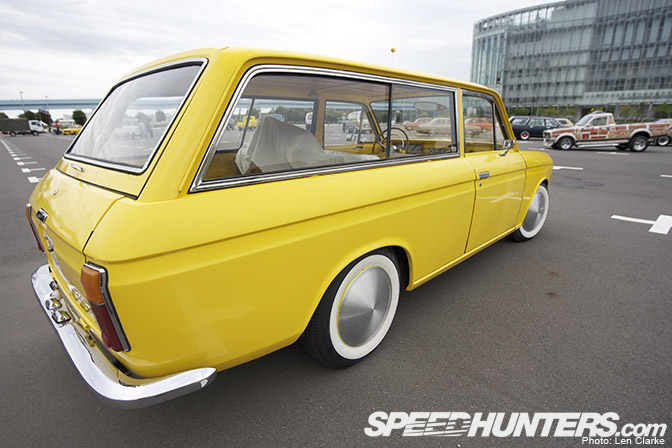 A very Mooneyes-esque Datsun Bluebird 411 – the predecessor to the ubiquitous 510.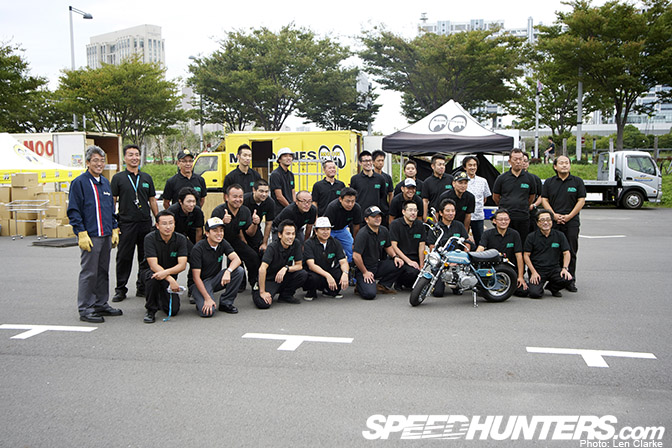 And here are all the guys who made the show possible, the staff from Mooneyes. Without their organization and skill in putting on the event, it simply couldn't happen. Thanks for a great event guys, looking forward to next year!
Stay tuned for Part 2, there are a myriad of other interesting cars from the 13th running of the All-Odds Nationals, including a surprise or two!
 – Len Clarke